Mark Gacesa of Ultraspace created an incredible space in an exclusive home on the Sunshine Coast, Queensland. Mark designed the 'Art House' using a selection of hand-picked materials to create a luxurious look and feel throughout, including the bathroom spaces.
In the master bathroom, an origami-inspired double vanity replicates a work of art. Made with Staron in colour Pebble Frost and backlit, the surface illuminates to create impact. The apron fronts of the vanity wrap around the oversized ostrich, hide drawers and fold back in on themselves. The inside of the basin features Staron in Quasar White and folds down from the vanity surface with a rectangle of light peeking through the smart wastes. The addition of dimmable illumination from these surfaces also provides a beautiful and soft atmosphere.
The lower main bathroom of the Art House has a luxury spa feel. The custom vanity top is made entirely with Staron in colour Quasar White and folds back in on itself on the front apron and down from the vanity surface with a rectangular shape that continues the origami-inspired design. The double-ended bath sits within a Staron Pebble Chocolate platform that blends beautifully with the Pietra Limestone floor and walls, and appears to float above the ground, and wraps around under the vanity to house concealed drawers.
Staron has also been featured in a console that greets you at the main entrance of the home. Staron in Pebble Frost has been routed and filled with dark resin to create a stunning design pattern. Additionally, the console has been backlit for illumination and sits in front of an impressively sized mirror.
The design flexibility, durability, non-porous and illuminative nature of Staron have been used to benefit this beautiful project, while the aesthetic beauty blends well with the other materials to create a truly glamorous atmosphere.
Staron Solid Surface Selection: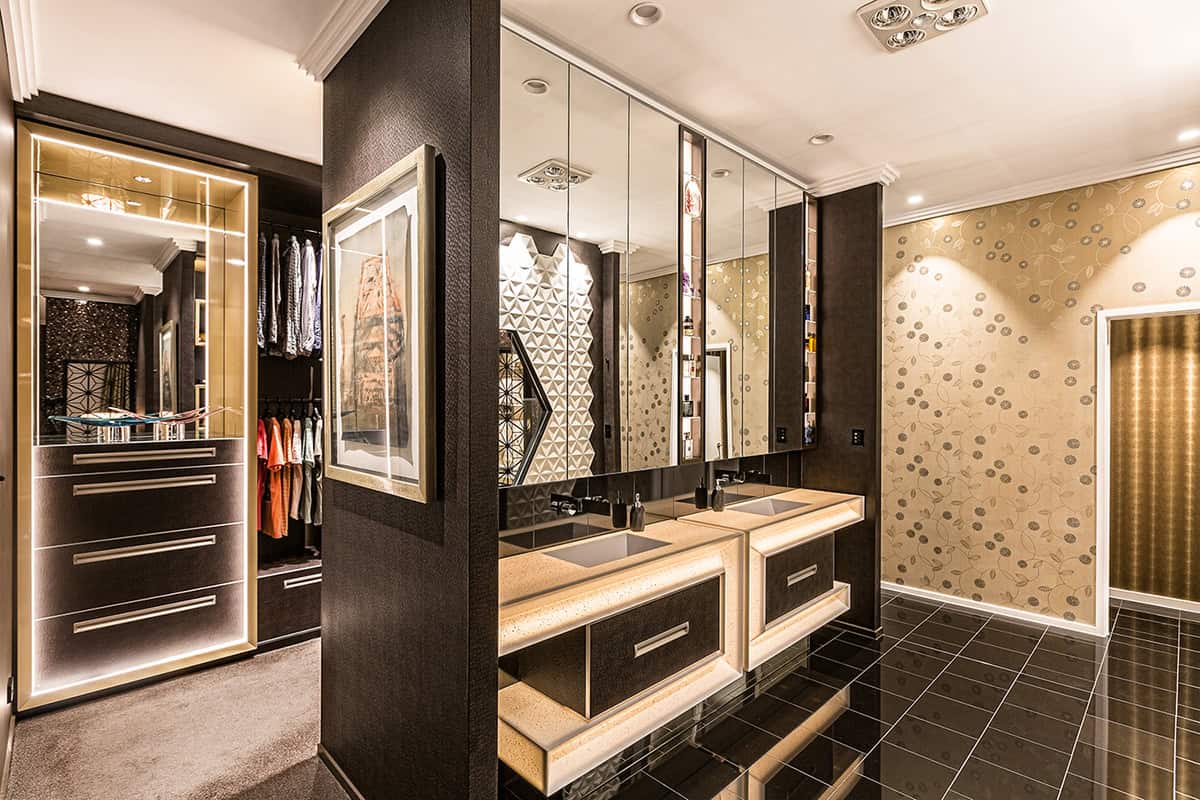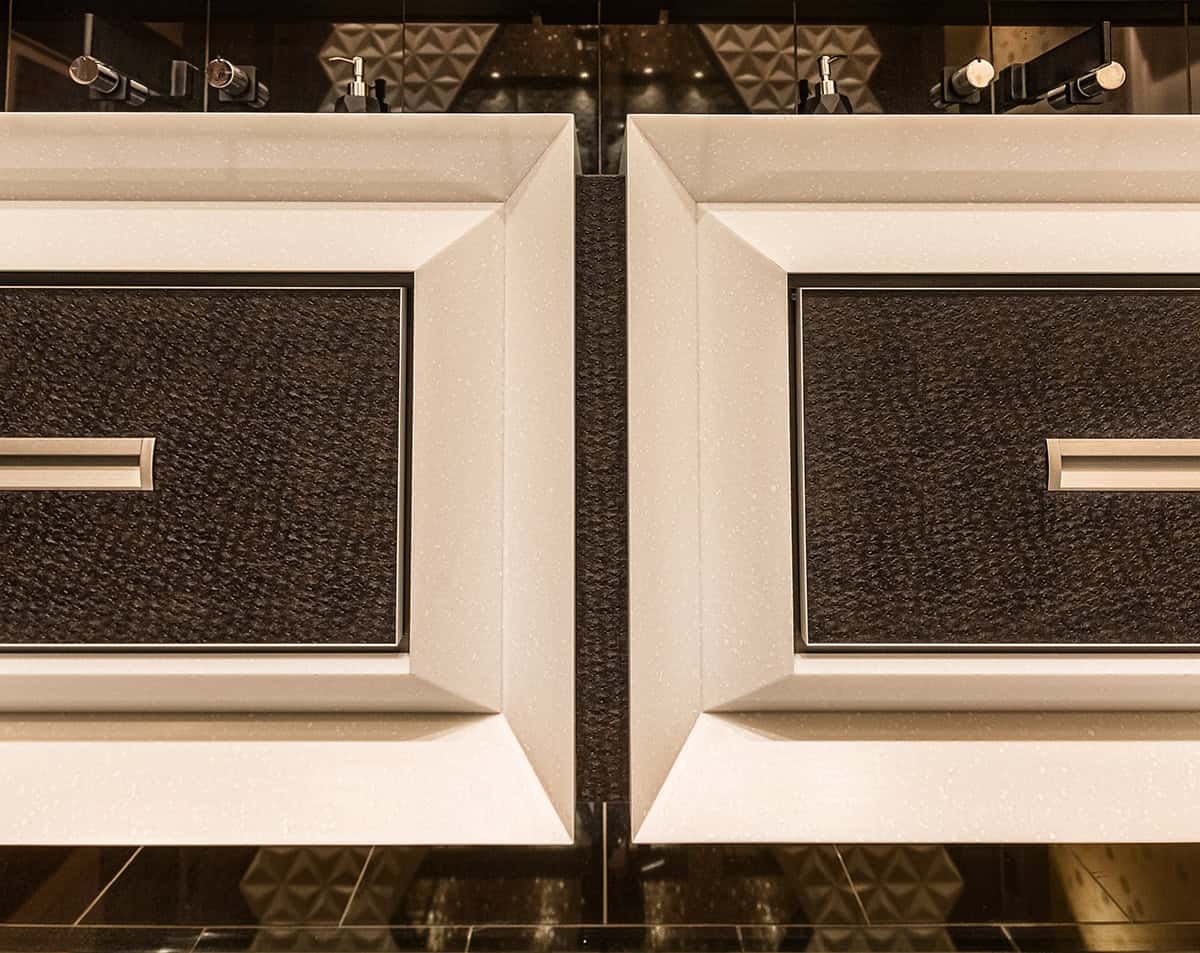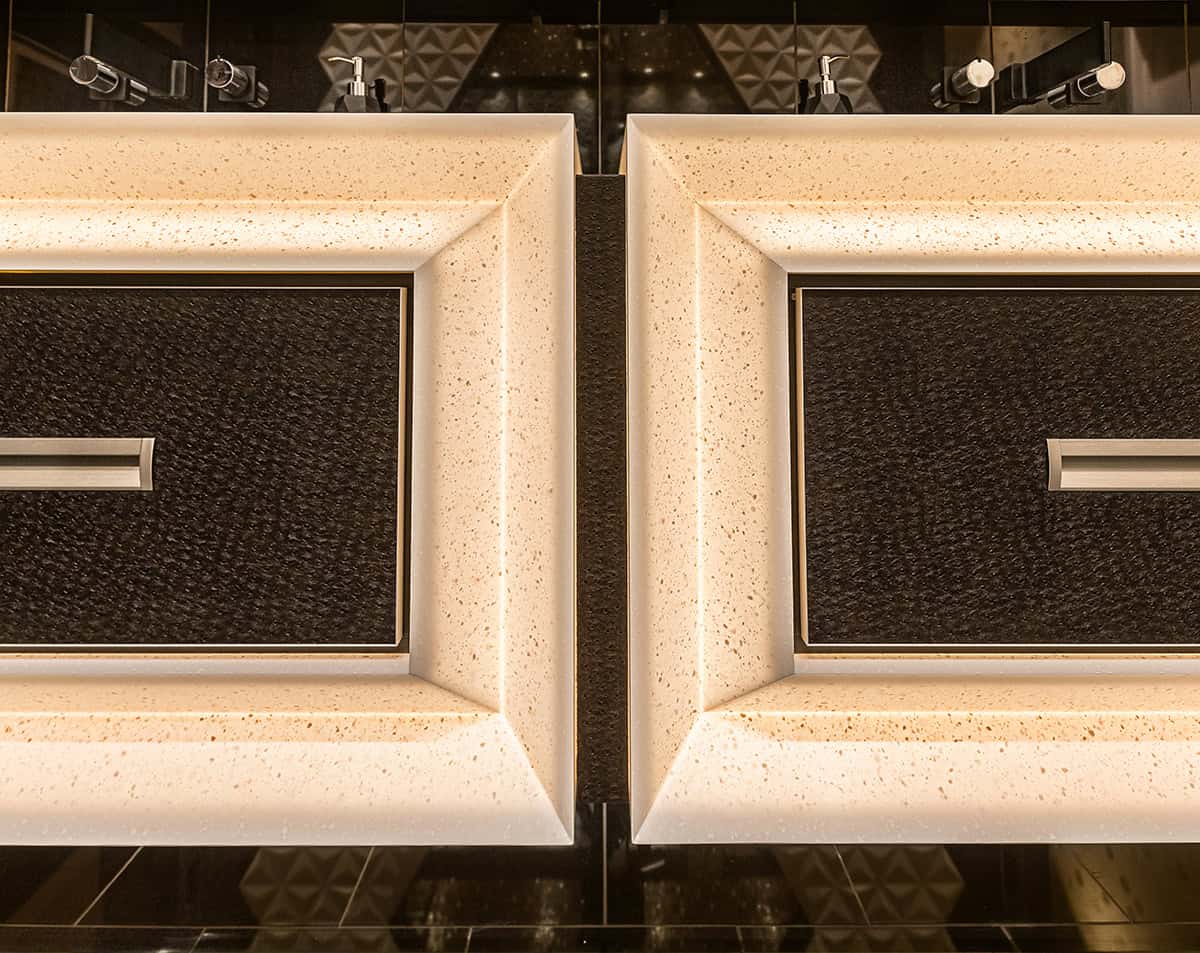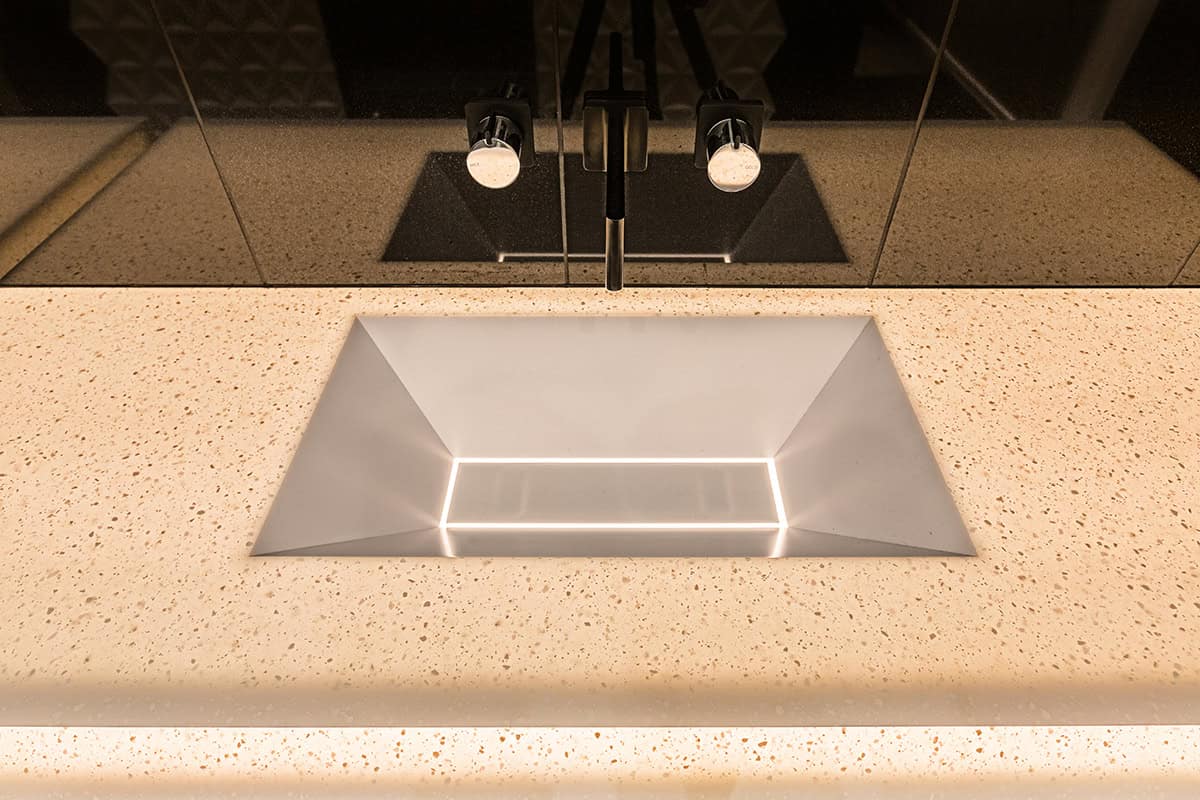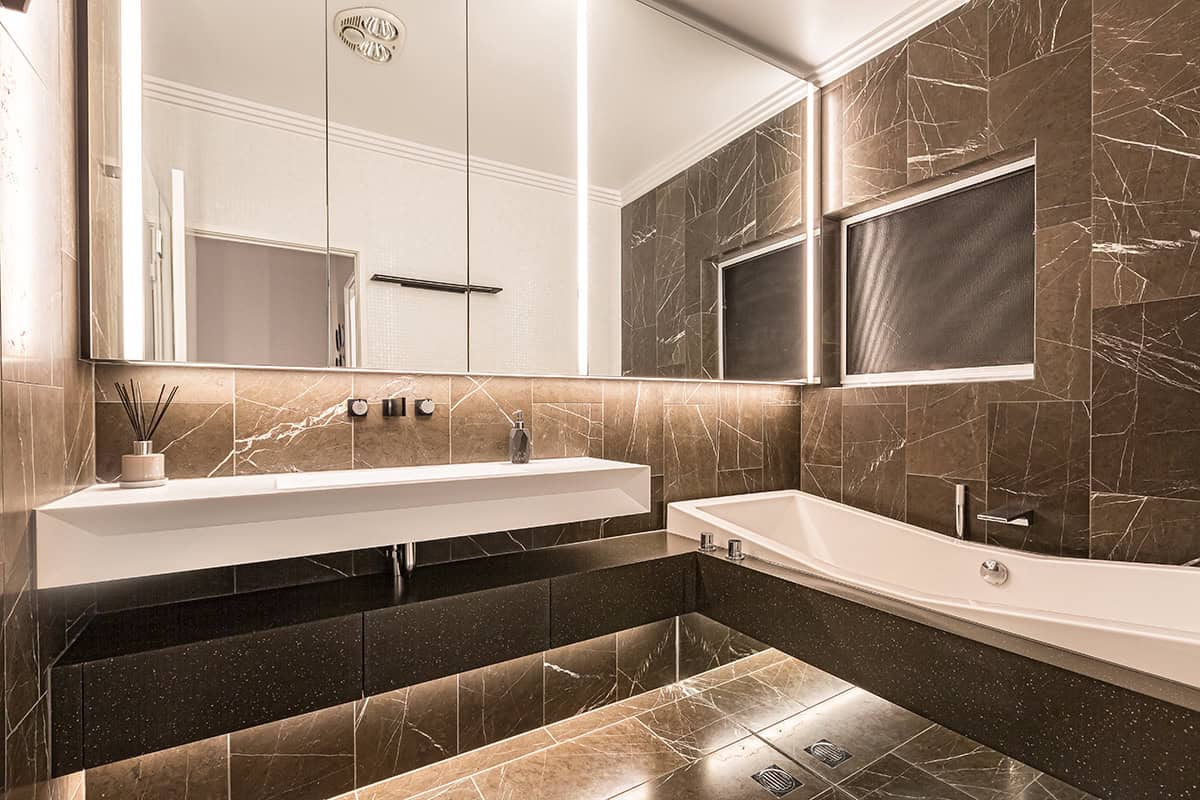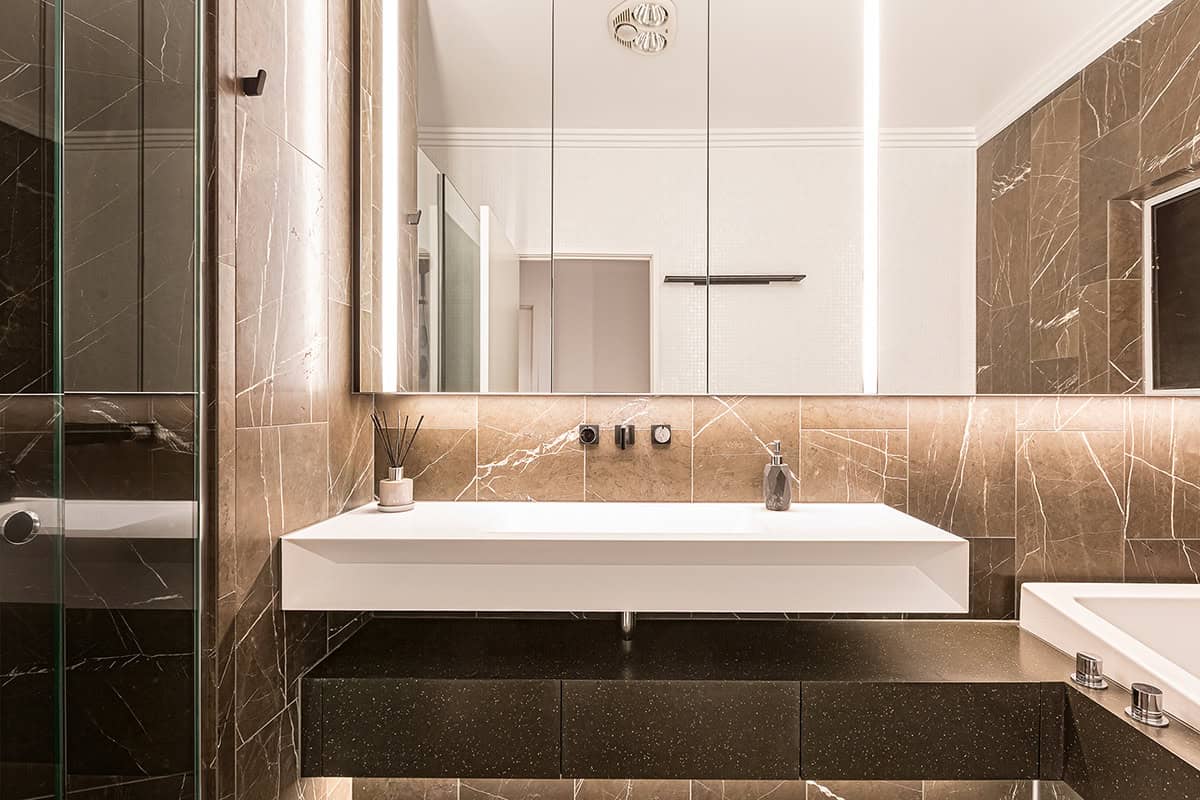 Still can't find what you're looking for?
Contact us & let's start creating