Luke Cable Concept Design
Designed by Luke Cable, a student of Billy Blue College of Design.
🏆 Staron Design Award Winner 2018 – Concept Category
The winner of the Staron Design Award for the concept category is Luke Cable, a student of Billy Blue College of Design.
Luke has been recognised for excellence in the concept design of a kitchen space that took both aesthetic and functional considerations. Several Staron colours were used in different parts of the kitchen including benchtops, splashbacks, cladding to cabinetry as well as feature wall cladding.
Luke designed a dynamic kitchen space with a service area that houses, a wine fridge, main fridge, food warmer, coffee facilities, purified water dispenser and quick access cupboards. The clever design features doors clad in Staron Aspen Glow that can be completely closed off and hidden when not needed.
The design also incorporates a hidden rear kitchen that functions as a traditional kitchen where the cook can use the space, without stressing about the mess. This rear kitchen is hidden from the view of the living areas by the front service kitchen and display wall that is clad in Staron Dandelion. The traditional kitchen, although tucked away, offers glimpses of what lies behind, with symmetric visibility behind both sides of the front kitchen.
The Staron surfaces are an integral part of the harmonious and luxury aesthetic of the kitchen. Due to the minimalist lines and large surface areas of the kitchen, the application of Staron creates visual interest which invites the observer to immerse into the pure geometric form of the kitchen.
Congratulations to Luke for creating a concept that is beautiful in design, but also a design that can easily be built into a home to provide a kitchen space that is functional. The mix of six Staron colours selected creates an interesting, warm and inviting space, while the clever design features would make it a pleasure to cook, entertain and live in!
Staron Solid Surface Selection: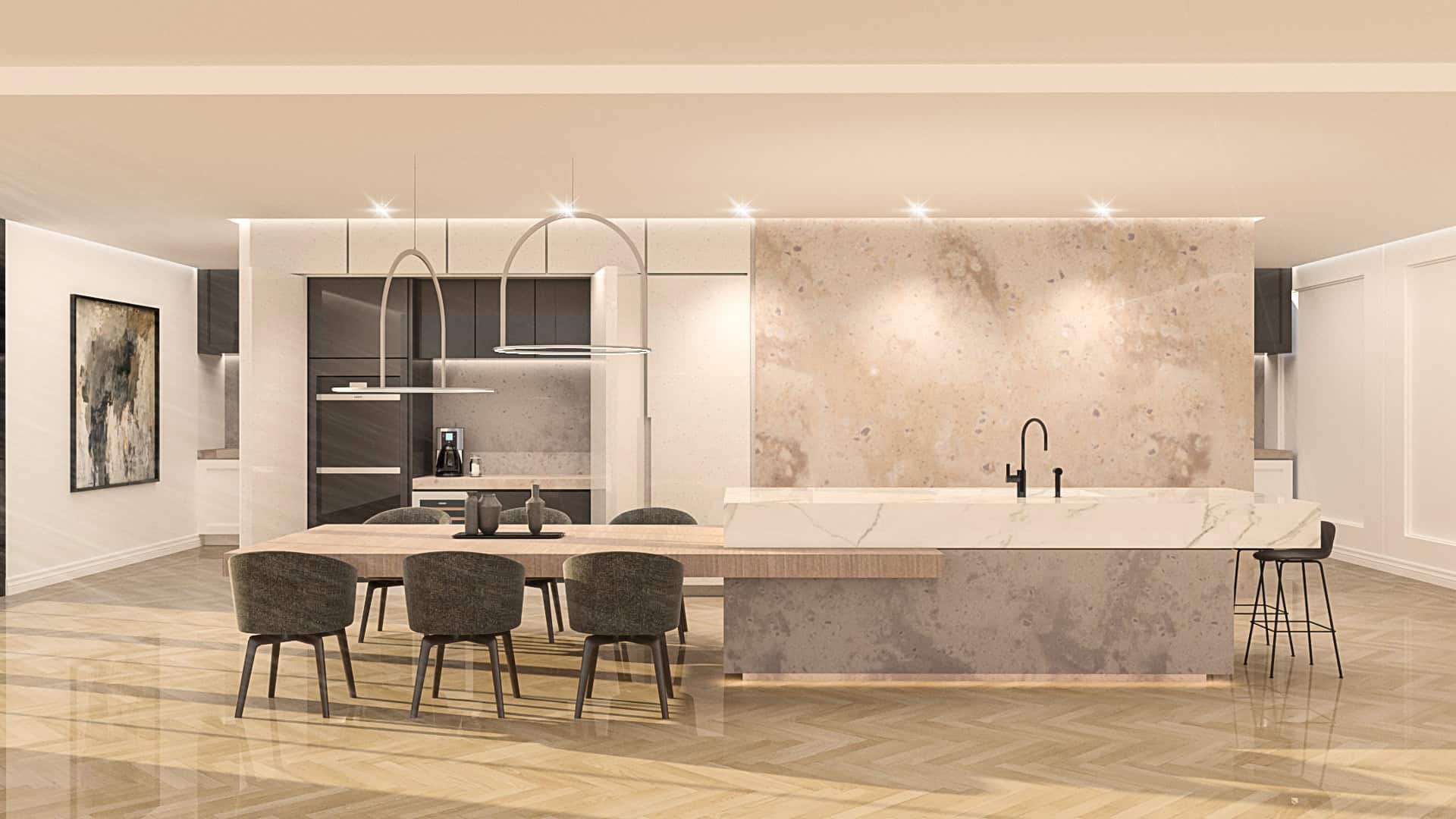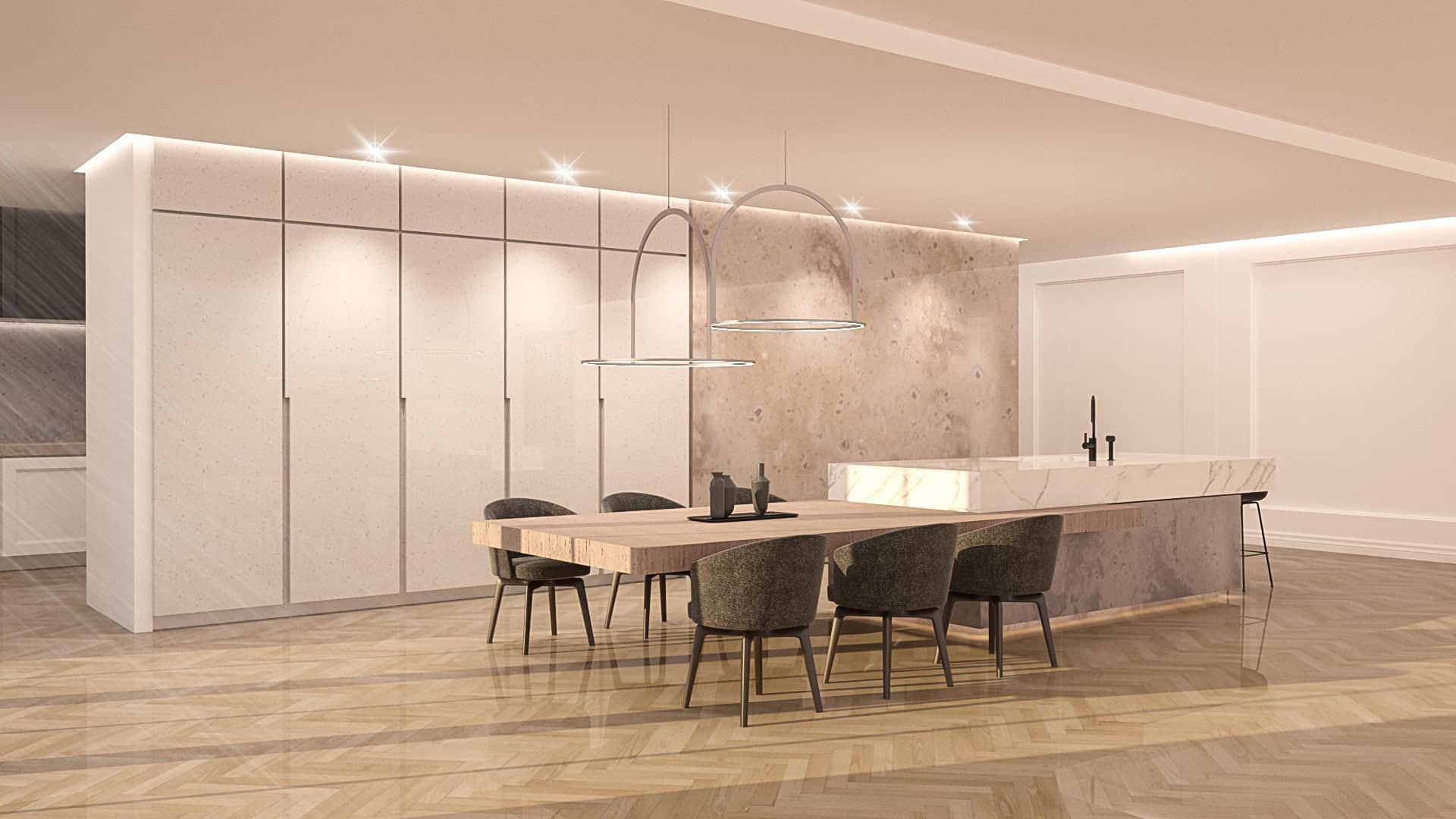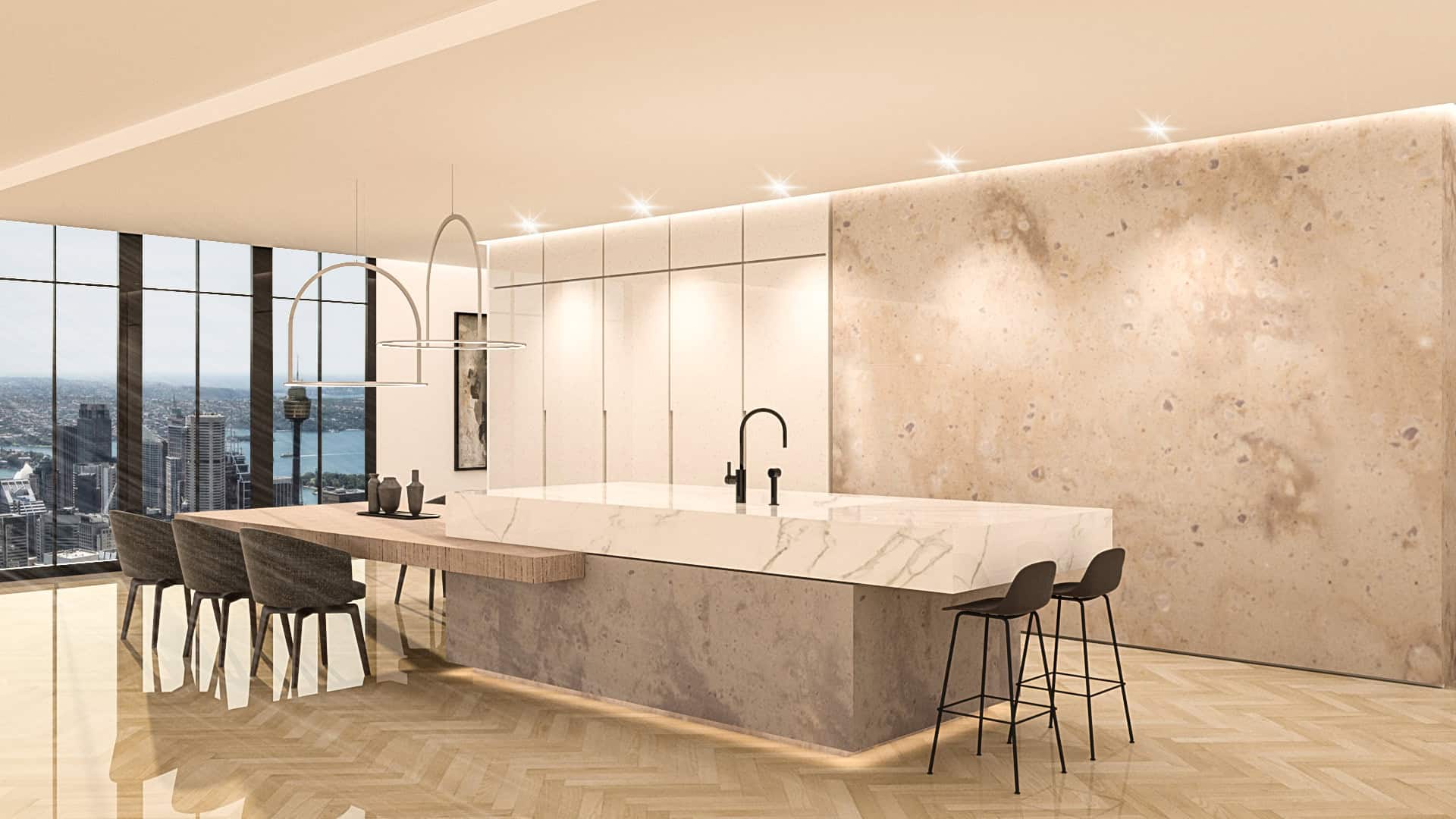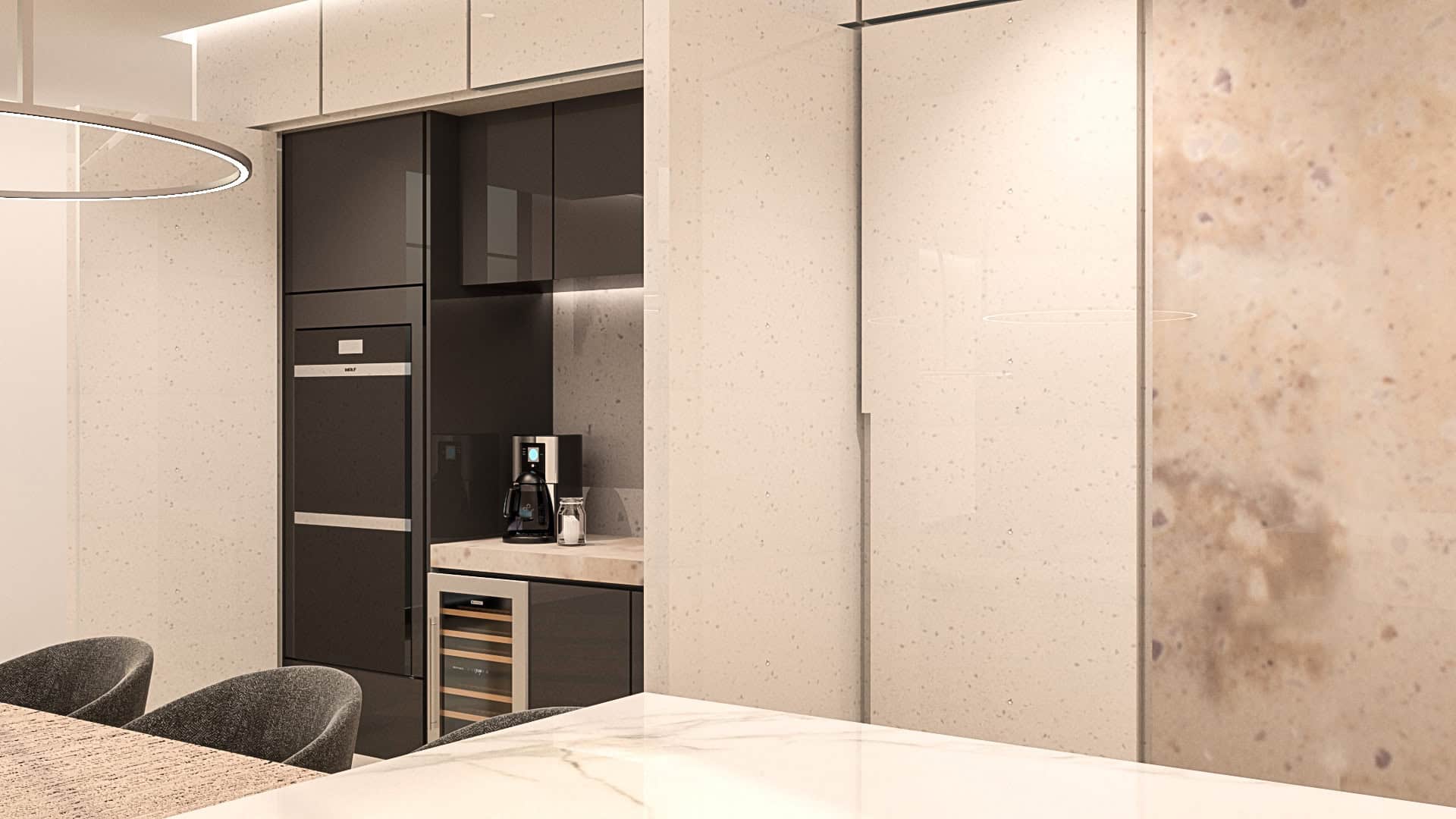 Still can't find what you're looking for?
Contact us & let's start creating