Office Fit-out Concept Design
🏆 Staron Design Award Winner 2017 – Concept Category
Jason Partel and Ariya Phathanachindakit of RAL Architects are the Concept winners of the Staron Design Awards. Jason and Ariya have been recognised for their concept design of a reception unit for a head of school science faculty using Staron in colour Dazzling White.
The concept design features Staron on the front of the reception cabinetry. The material in the concept has been sculpted, routered and backlit, to create a detailed pattern. As a nod to the faculty's scientific endeavours, hexagonal motifs are embedded in the material of the surface as an interpretation of the building blocks of structures within nature and scientific formula. To further accentuate the idea of natural forms within the scientific environment it is proposed to build up depth within the Staron in certain areas. Combining timber into the design next to Staron adds a touch of warmth to the design.
This concept design shows a great understanding of the product performance and makes use of its ability to be seamlessly moulded, routered and backlit to create an intricate 3-dimensional face to this reception piece.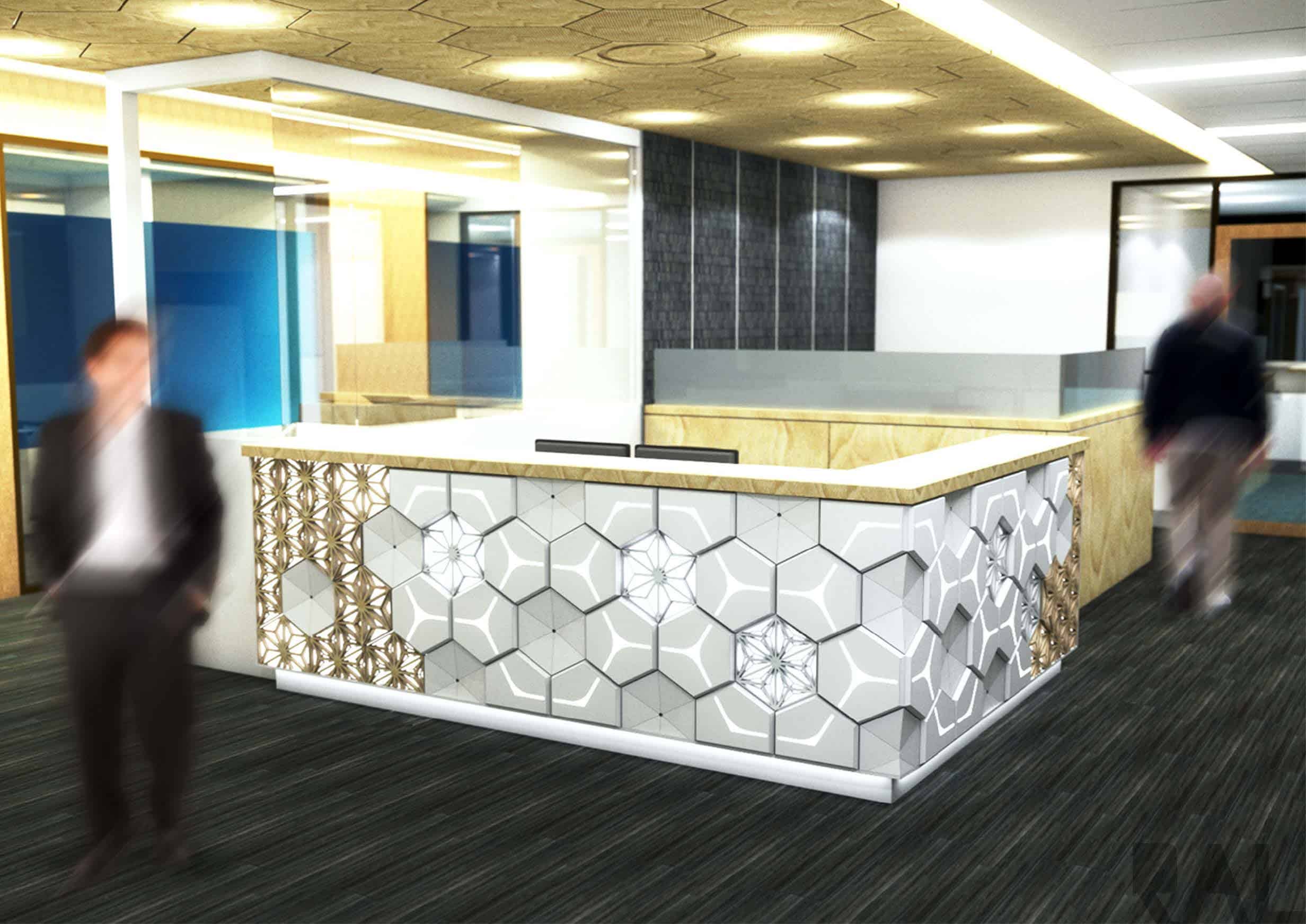 Still can't find what you're looking for?
Contact us & let's start creating