Shilpa Mohan Concept Design
Designed by Shilpa Mohan, DDC Architecture + Interior Design
🏆 Staron Design Award Winner 2019 – Concept Category
Congratulations to Shilpa Mohan, DDC Architecture + Interior Design for winning the concept category of the Staron Design Awards 2019. Shilpa has been recognised for her concept design of a kitchen space.
Selecting Staron® Solid Surface in Supreme Dawn, Shilpa designed a stunning curved island to complement archway entry features in proximity to the kitchen. Staron® is clad to the vertical cabinetry with shadowline detail incorporated into the curved ends. The benchtop sits boldly on top of the cabinets adding impact with a thick, curved edge profile detail. The front of the island curves in to create an elegant and contemporary design feature.
Supreme Dawn is also featured within the back wall cabinets, clad to the perimeter of the cooktop area, with an integrated splashback.
The end result is a clean, minimalistic design that has a beautiful character. It is also a concept that is functional in design and could easily be created into a real kitchen project. Congratulations Shilpa on this well thought out concept.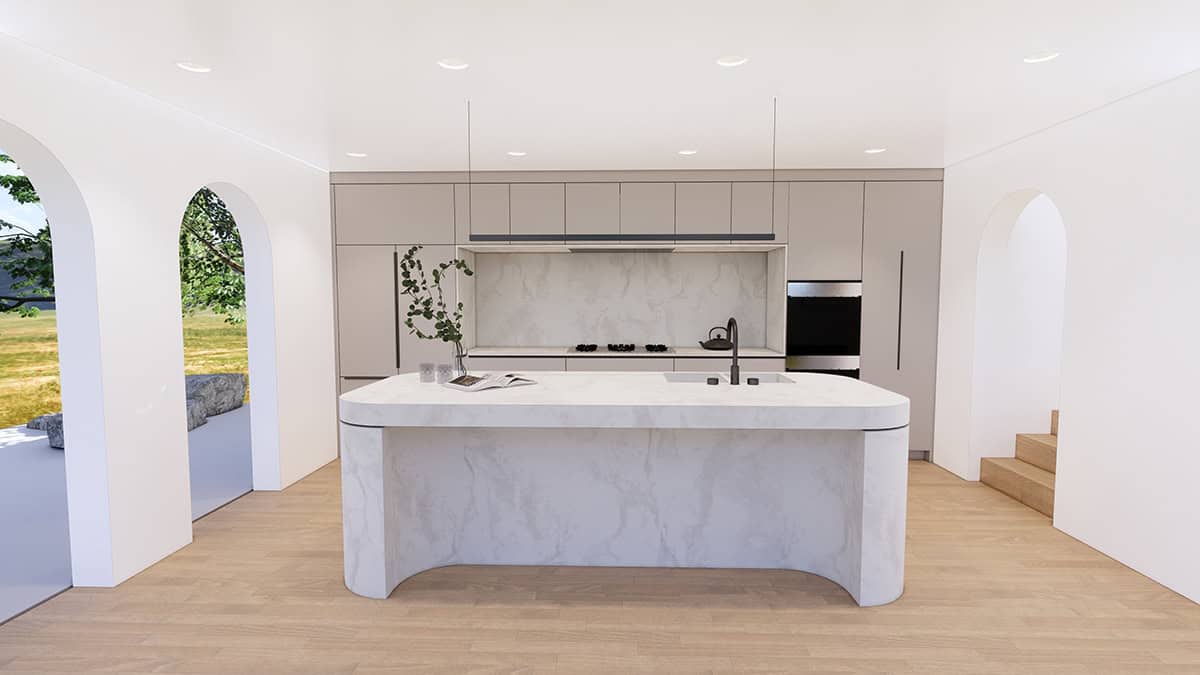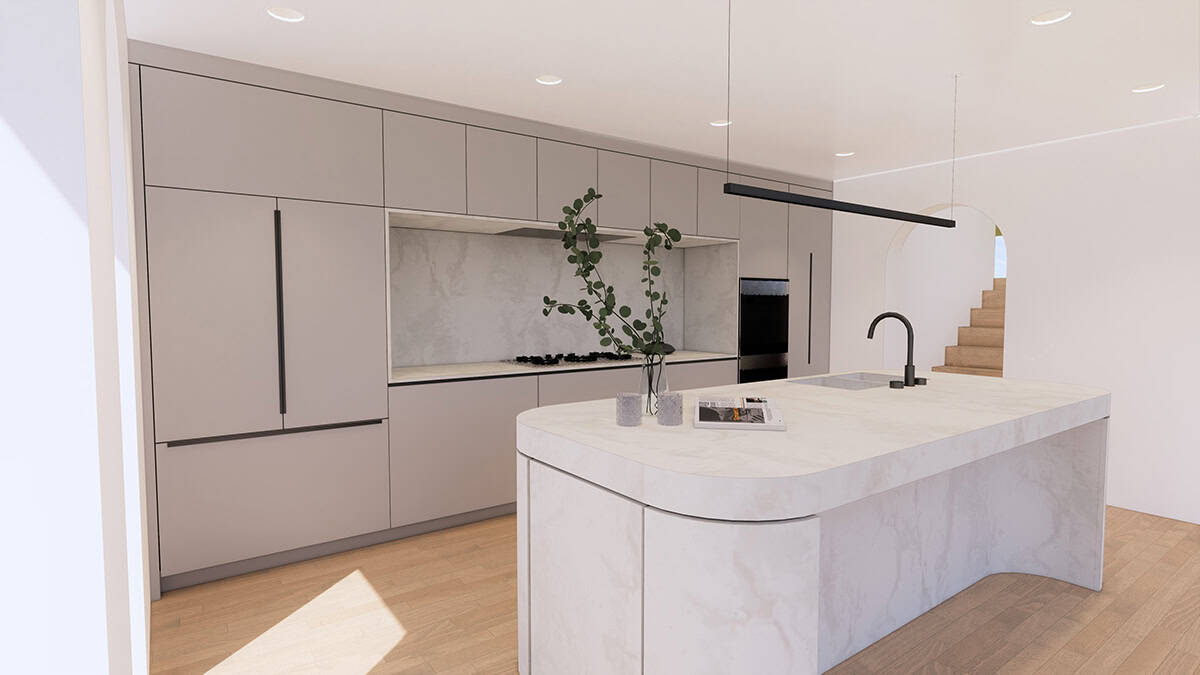 Still can't find what you're looking for?
Contact us & let's start creating