Designed by Jane Garrahy @ Billy Blue College of Design
🏆 Staron Design Award Winner 2021 – Concept Category
Assessment for Interior Design Residential
To design the interior for a Residential Apartment in Edgecliff in Sydney.
The floor plan inspired my design "Under the Sea".
On entering, the client was immersed into a fantasy experience. With the flick of a switch the ceiling changed from mirrors to a mass of swimming silver fish.
I kept my colour palette at a blue green to fit the ocean theme.
This amazing kitchen evolved from a contemporary free-standing bench, with internal extensions, to a statement for all to admire. The sanded mint was the perfect choice and added to the experience.
Although a concept, the island unit could easily be refined for a real life project and Staron would achieve this design with ease.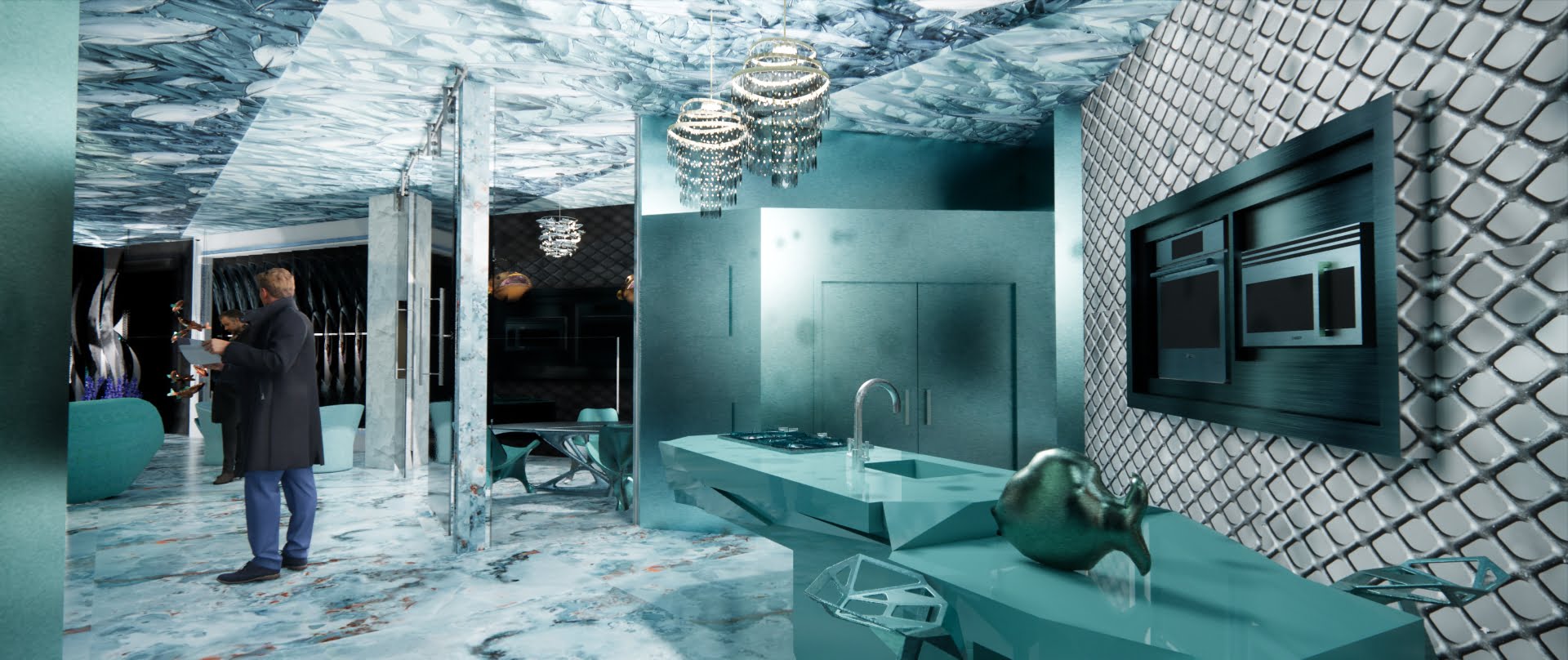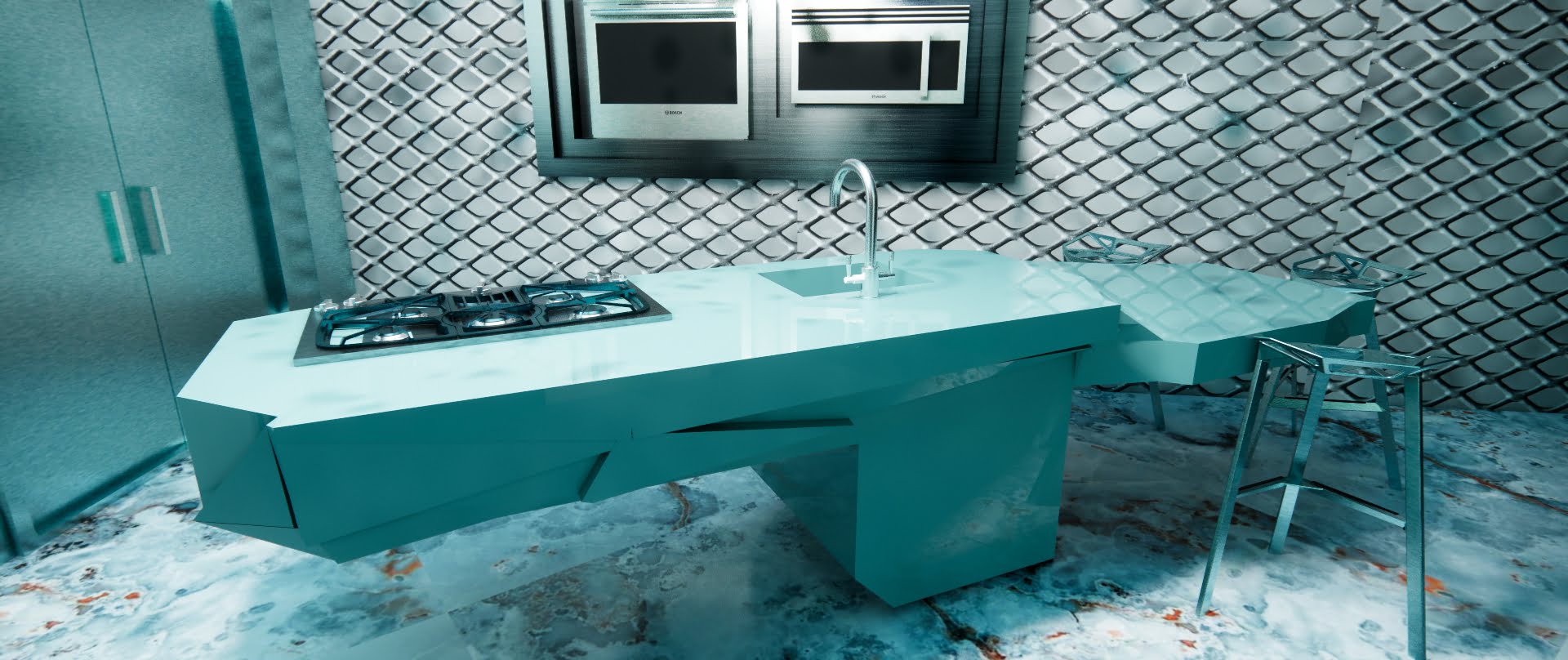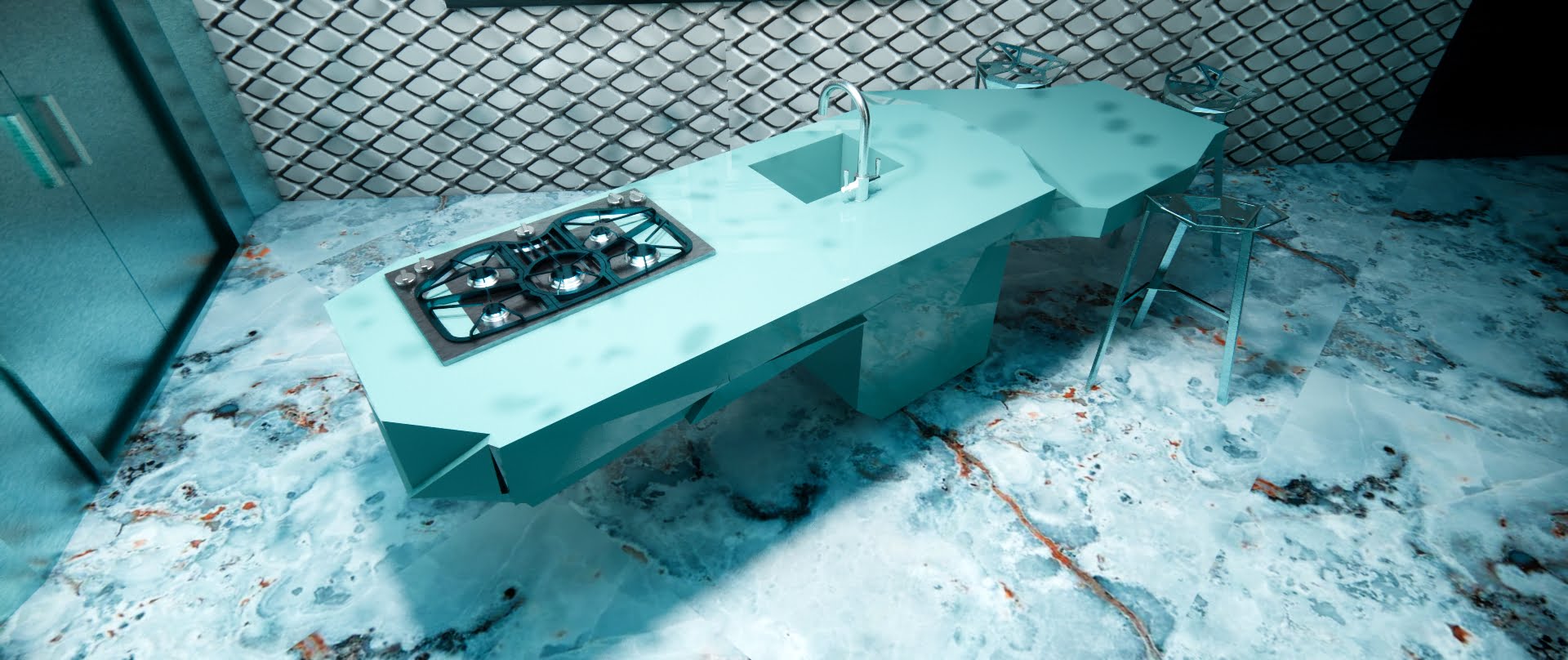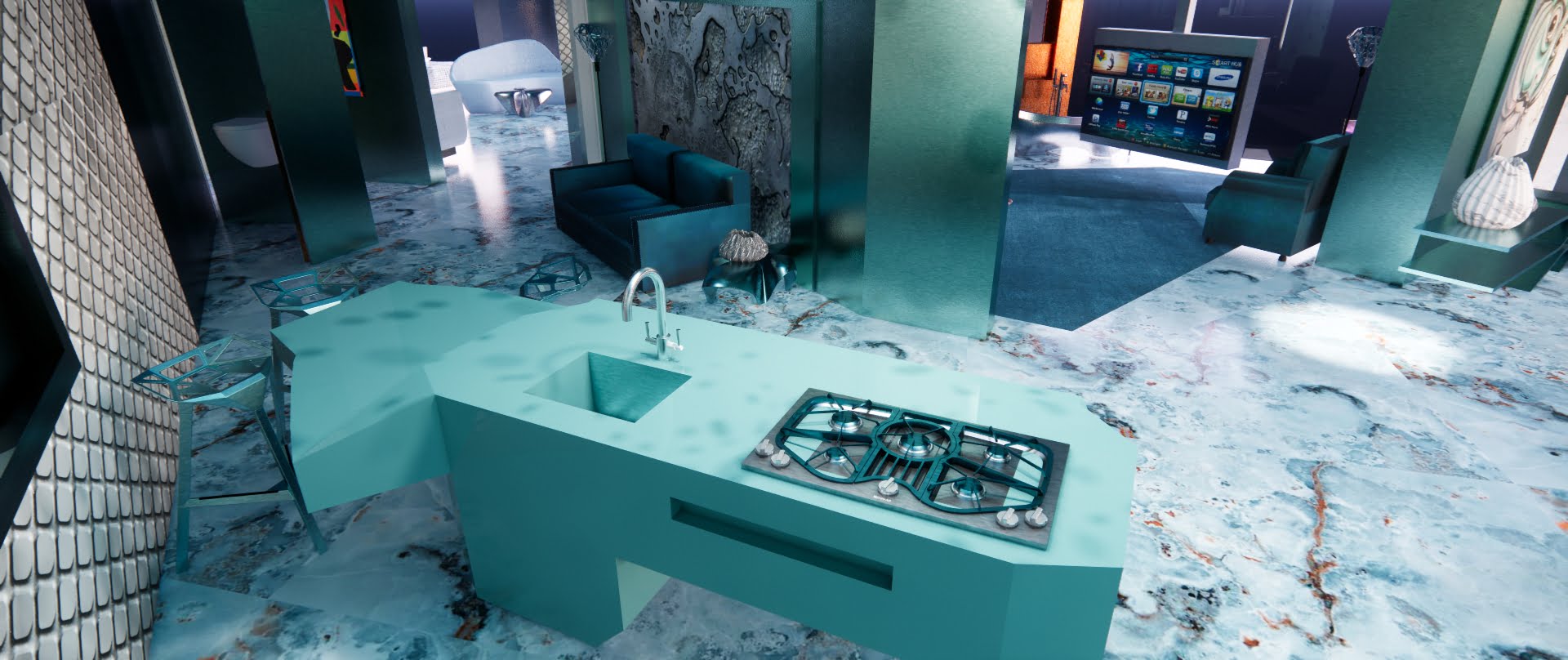 Still can't find what you're looking for?
Contact us & let's start creating