Light weight solution for interior screening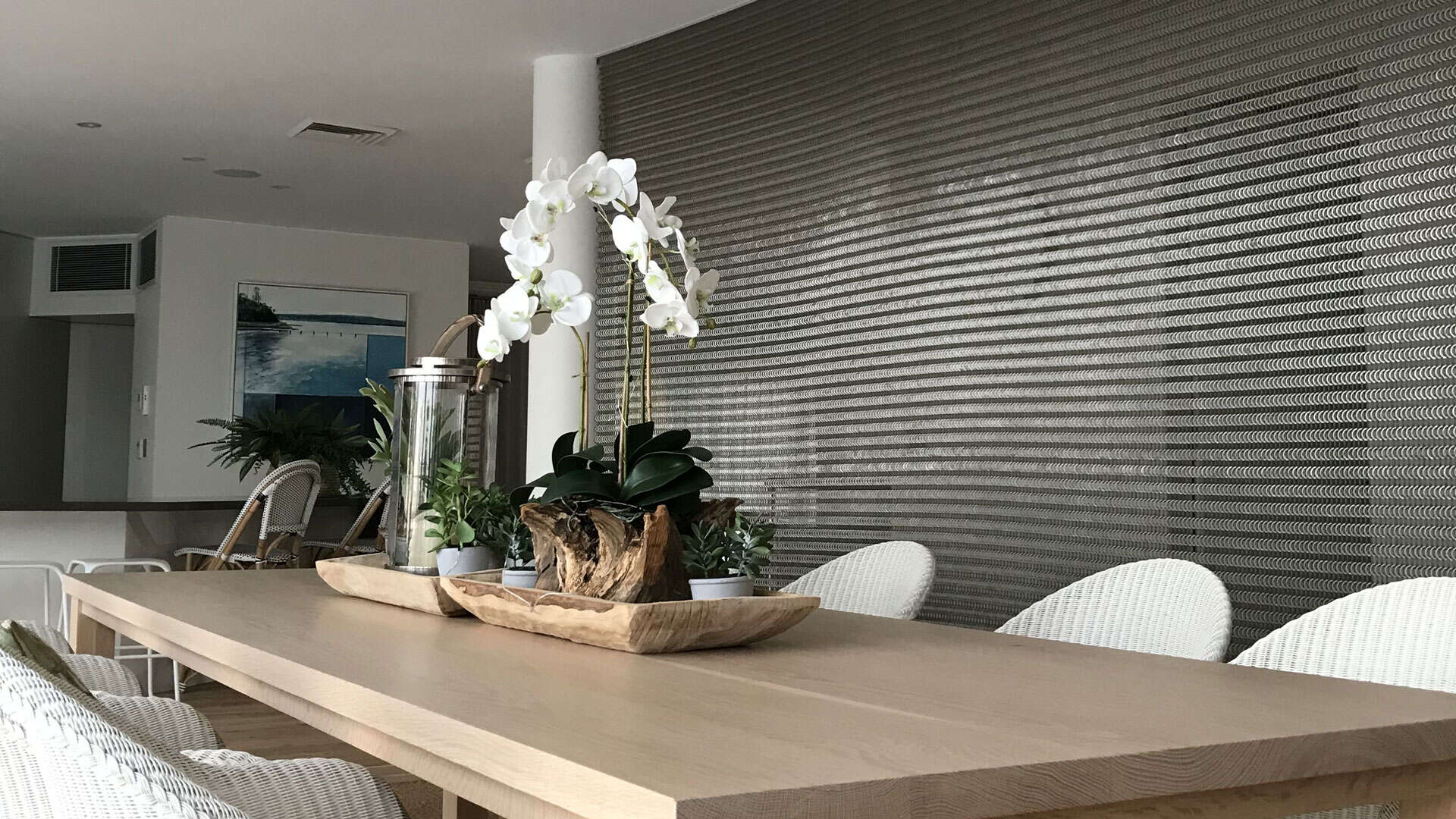 Kaynemaile® Hanging Screens are a simple ceiling-hung solution utilising a stainless-steel hanging tube and ceiling hook system. 
Use them to divide interior spaces, create visual privacy, and as decorative backdrops. Hanging screens can be attached at the bottom with additional floor fixings. 
Kaynemaile hanging systems are simple to install.
Screw the supplied hooks into the ceiling substrate and attach the hanging tube over the hooks. Large screens are supplied with a lifting cord to help you install them.  
To create a semi-rigid screen, hanging screens can be fixed to the floor and the ceiling using the same stainless-steel tube and hook system.  
Note: Kaynemaile standard interior screens are not suitable for balustrade or 'safety from falling' applications.  
Standard top fixing detail and features 
12.7mm stainless steel hanging tube, with proprietary stainless-steel hooks placed

at 600mm approximate centres.

 

Standard screen fixings are available for timber, steel, and masonry.

 

Weighing just 3kg m²

 

Unlimited in size

 

 All Kaynemaile standard colours are suitable for interior use.

 

Bending of steel rod available for curved screens 

 

Hanging screens are supplied with Kaynemaile mesh and all hanging hardware you need for installation.

 
Low ProfileTrack (LPT) system is also available as an alternative to the rod and hook system. 
For new construction, screens can be supplied slightly oversize in height to allow for any ceiling height variations during the construction period. Hanging screens can easily be trimmed down in height once on site to suit the actual built space. The installed height for the screens should sit just above the finished floor level.