Organoid Natural Surfaces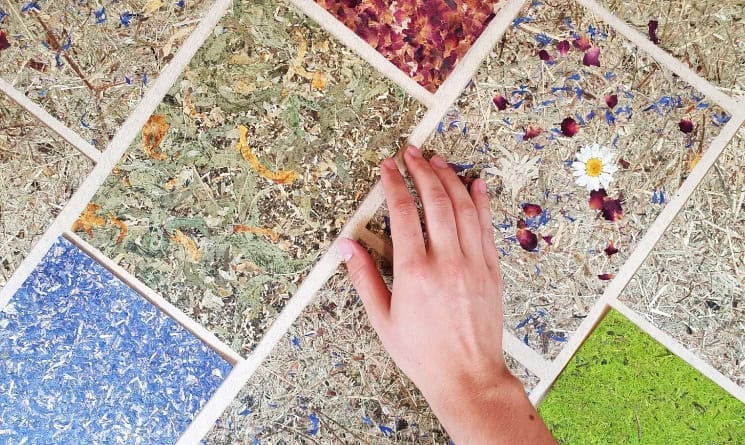 Organoid® Natural Surfaces are untreated and therefore retain all their natural properties: look, texture and fragrance. This creates emotions and memories. The wallpapers and veneers contribute to an atmosphere of wellbeing and a healthy indoor climate, help reduce stress, lighten the mood, and increase concentration. Organoid natural surfaces represent 100% sustainability, authenticity, a close relationship with nature and untreated natural materials.
Did you know? Organoid's hay surfaces are allergy friendly, and the self-adhesive foil is free from PVC. Even the wool remains completely undyed and unbleached, maintaining its 100% natural state. Find technical information, certificates, tender specifications and more about the products here.
Exprience real samples in a high-quality Organoid Collection Book, Collection Card, Brochure, and LookBook. We have all you need to inspire your clients with your product presentation.
Would you like to see, feel, smell and experience the natural materials firsthand and let yourself be inspired?
Get in touch with our team to arrange a personal presentation. Alternatively Organoid marketing tools are also available for purchase.
Contact us & let's start creating
Need more information or have a project you would like to discuss? Our team is looking forward to your enquiry.