Features & Benefits of Acrylic Couture
Acrylic Couture not only looks stunning, but it also offers superior design potential to other "similar" panels due to its unique composition.
Hand crafted in Italy; Acrylic Couture is a must for that special application.
Decorative acrylic panels with a difference
Acrylic Couture offers a striking visual throughout the high-quality Acrylic, which is crystal-clear and vastly superior to other "similar" panels. The intricate detail of fabrics and particulates appear to be floating in space due to the highest of quality resin it is encased within.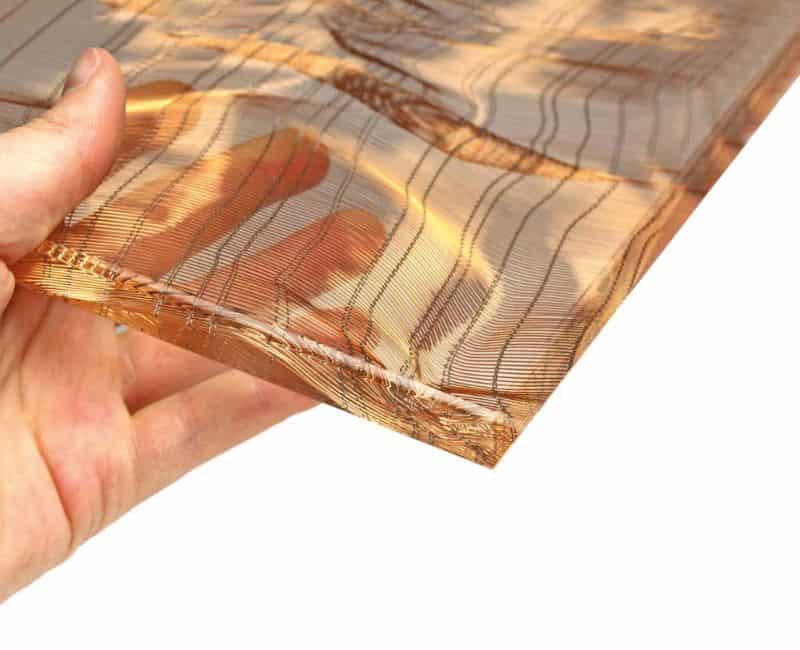 It is what you can't see that makes it shimmer
Standing out in a crowd, Acrylic Couture is imbued with nanoparticle technology creating its unique lustre. Alluring as it is, or make it come to life with sunlight or the introduction artificial light.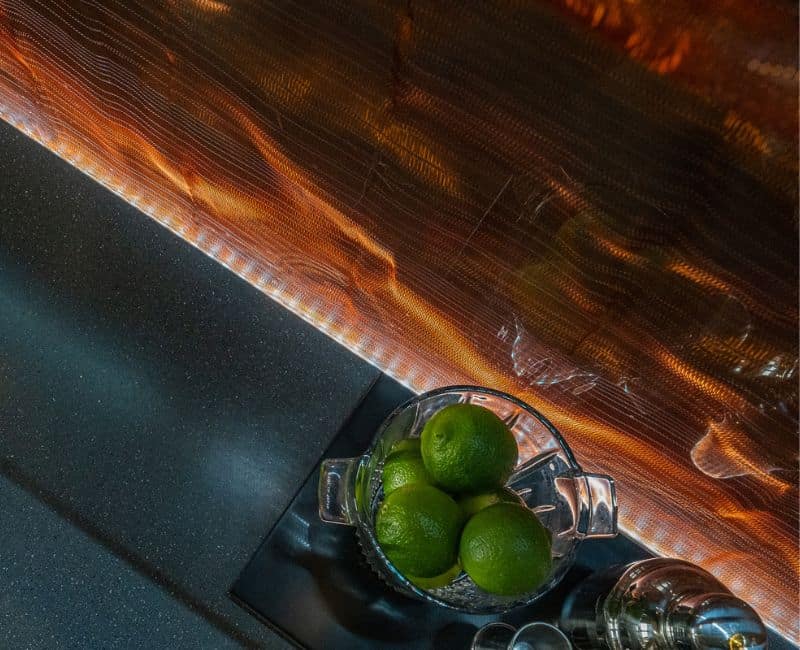 Our collection of metallic fabrics, feathers and particulates float throughout.
The 3-dimensional visual depth within Acrylic Couture's inlays are achieved by free flowing within the resin. The visual depth is revealed prominently within the edges of the panel, making polished edges a feature of their own when showcased in applications.
Laminated panels offer a flatter appearance in addition the laminating process can be compromised over time letting in moisture and contaminates.
An easy way to create impact with lighting
In many projects seeking a wow factor, backlighting is often required to gain more impact for feature walls and joinery. The process is simplified with Acrylic Couture,
 incorporating lighting detail is easily achieved with face and or side lighting. Ultimately saving time and money on installation costs.
The only exception to this is Malachite, this design is specifically designed for the adaption of backlighting.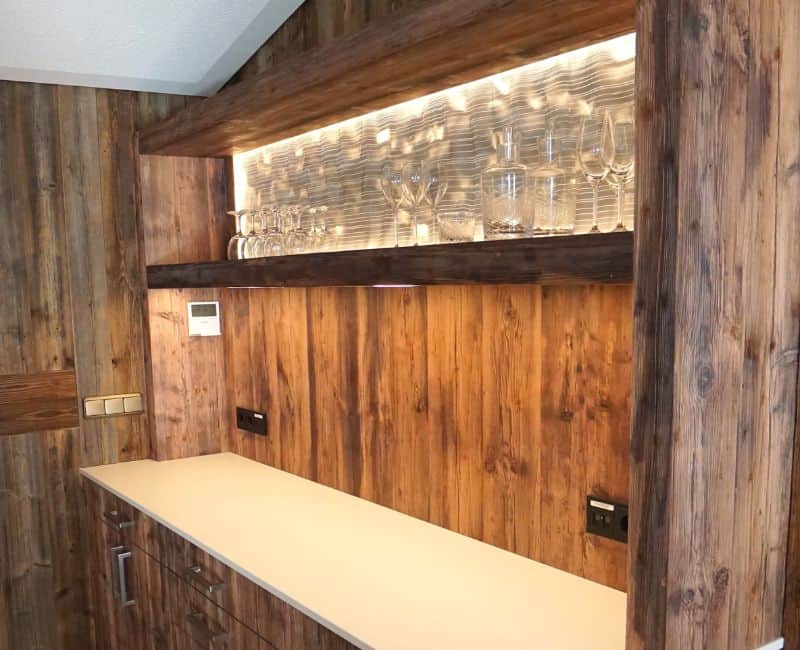 Handcrafted individuality
Each Acrylic Couture panel is hand-made and unique
Selecting premium quality and ethically sourced inlays for each panel to produce a precious piece of art. Acrylic Couture is incomparable and stunningly beautiful, and can be applied to many applications as is or as components for the creation of bespoke products.
Impervious to water and UV stable makes it even more versatile
Unaffected by water, Acrylic Couture can be used within bathroom/wet room applications and outdoor all-weather areas.
High-quality UV stabilisers are incorporated into the material for protection against yellowing, maintaining its crystal-clear clarity.
Acrylic Couture has a 10-year guarantee on UV resistance/weathering and a 30-year guarantee against polymer degradation for indoor applications.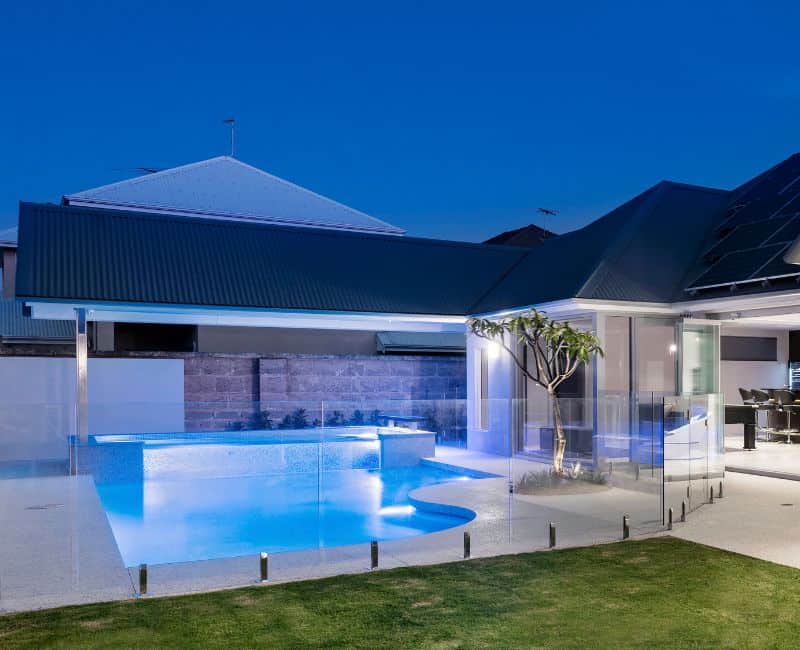 10 Year Exterior Guarantee
30 Years Interior Guarantee
Eco Conscious Manufacturing
Still can't find what you're looking for?
Contact us & let's start creating