The Kaynemaile offering is unlike any other. As the experts of architectural mesh, this state-of-the-art product is the result of 60 years' worth of material science and extensive research. This one-of-a-kind material features a series of polycarbonate rings that seamlessly interlink to form a modern chainmail fabric. Its resulting strength and high flexibility offer unlimited design potential for illustrious celling features and elegant interior screens, ideal for partitions and space dividers within interiors applications. In addition, Kaynemaile is so durable it can also provide screening and building protection for exterior project applications adding a new dimension to these environments.
A little over two decades ago, artistic director, Kayne Horsham was working on the set of the beloved trilogy, Lord of The Rings, where he discovered his love for chainmail material and it's sculptural capabilities through future-forward technology and expert engineering. After his time on set, Kayne took this creative spirit and undying passion for material innovation and brought it to the world of architecture and design. Along the way, he found himself deep in research, exploring and discovering every intricate detail of chainmail. The result? A limitless 3D material of solid polycarbonate resin rings with no joints or seams. AKA: Kaynemaile.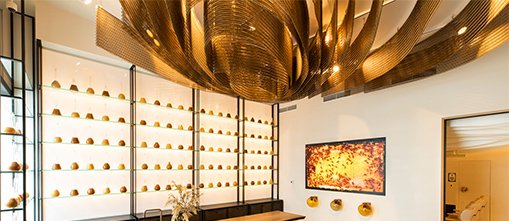 Kaynemaile's architectural mesh is a patented, world-leading innovation. Made with a high grade engineering polycarbonate it has over 60-years of material science and research to call on — we know our mesh inside out. We've undertaken extensive laboratory and field tests to ensure the product works and we keep testing it every day. It's also award-winning!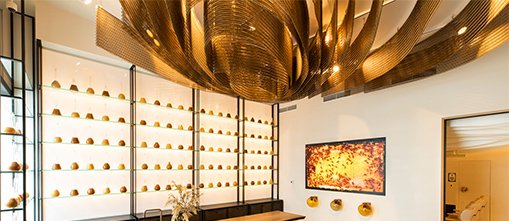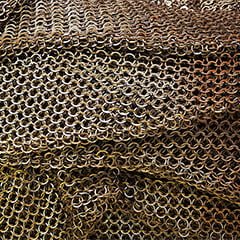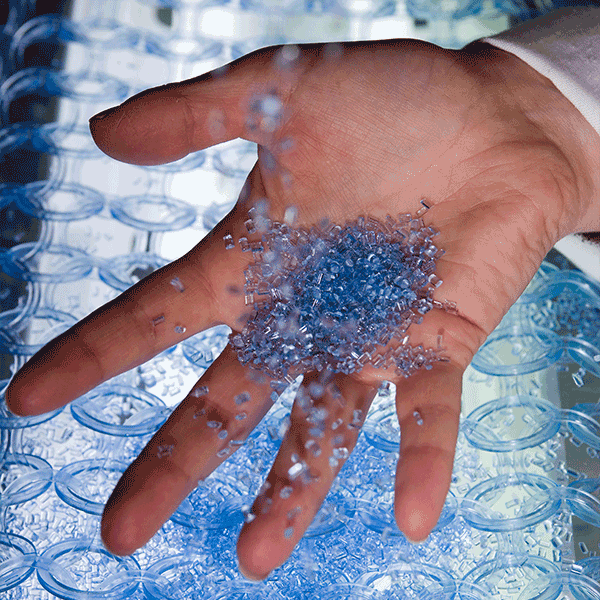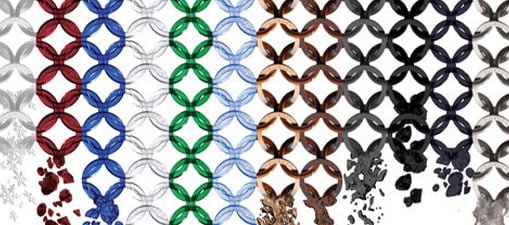 Social and enviornmental impact
We're passionate about our natural environment and ensuring our business practices have minimal impact on it. We are very concerned about the mountain of plastic waste in the world's landfills, and the huge quantities polluting our oceans and waterways. We take responsibility for our polycarbonate mesh at all stages of its life cycle. At its end-of-life, Kaynemaile mesh can be shipped back to our factory to be recycled or re-purposed.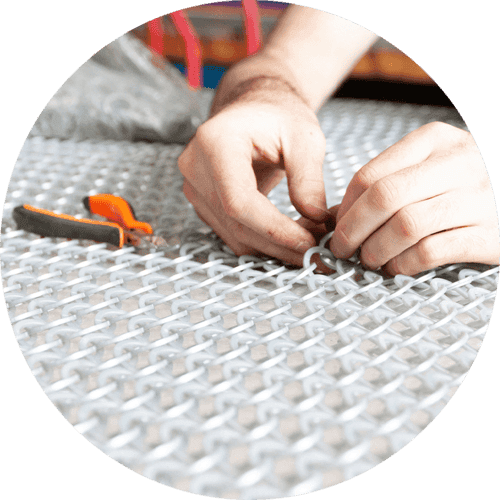 Made locally and supporting local business
Kaynemaile is proudly 100% designed and made in New Zealand. Outside of the raw material used to produce the mesh, all fixings, framing and sub-frames are sourced from companies within a 20km (12.4 mile) radius of our Petone, New Zealand factory.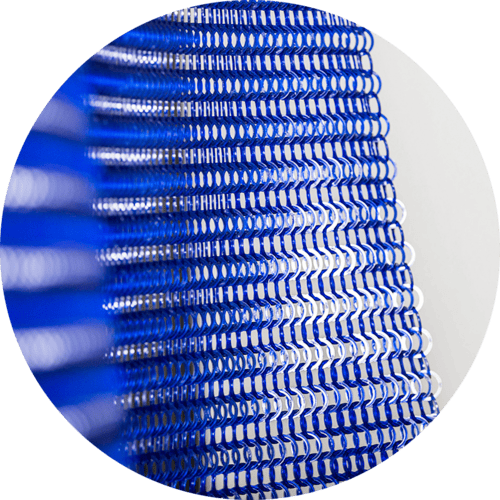 Efficient manufacturing
Kaynemaile's unique manufacturing process means they only produce what they need, creating minimal waste.
They recycle their own re-ground waste in-house which is then used to create new mesh. They are constantly investigating better and more sustainable ingredients for their mesh that have the same strength benefits of their current raw material.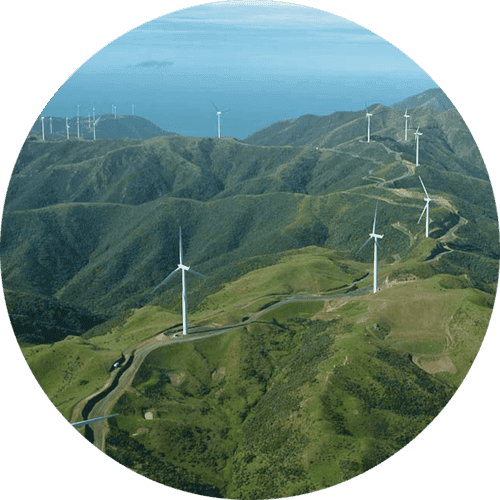 Made with renewable energy
Kaynemaiel architectural mesh are proudly made in New Zealand – home to one of the cleanest electricity grids in the world. In 2016, 85% of NZ electricity was generated from renewable wind, hydro and geothermal sources*. Their mesh is made and remade using this clean energy.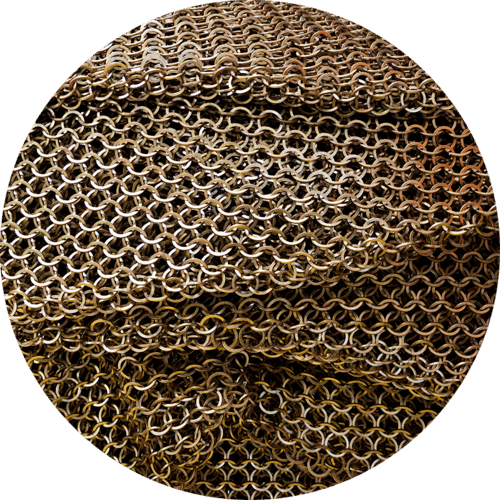 Recycled and reused
Kaynemaile wants to keep as much as they can out of landfill – that's why, at its end-of-life, Kaynemaile architectural mesh can be recycled and reused. They also re-process the offcuts of mesh from the production process in-house.
As their mesh is made from a single chain polymer, the material can be effectively cleaned back to its original state – using the same process that was used to produce it originally. This includes each of the colours that are used – which are all carbon-based and can be stripped out using low-energy processes and fed back in as virgin materials.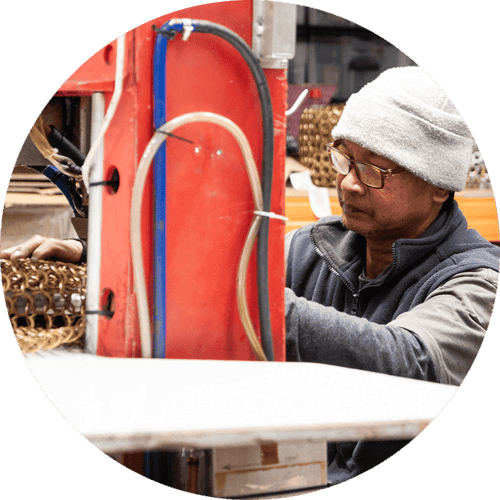 Social Responsibility
They make everything in Petone, their New Zealand factory so they can have complete control over the supply chain and working conditions.
All permanent workshop staff employed by Kaynemaile are paid above the New Zealand living wage.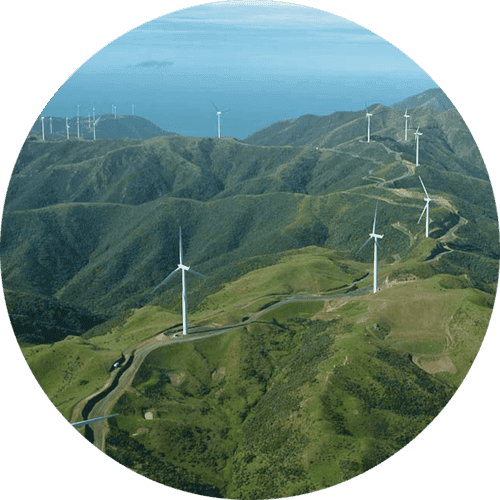 Operation Clean Sweep Accreditation
Kaynemaile has been independently audited as part of the Operation Clean Sweep programme and has committed to adopting recommended practices to keep raw materials and other pollutants out of New Zealand waterways and oceans.







Eco Conscious Manufacturing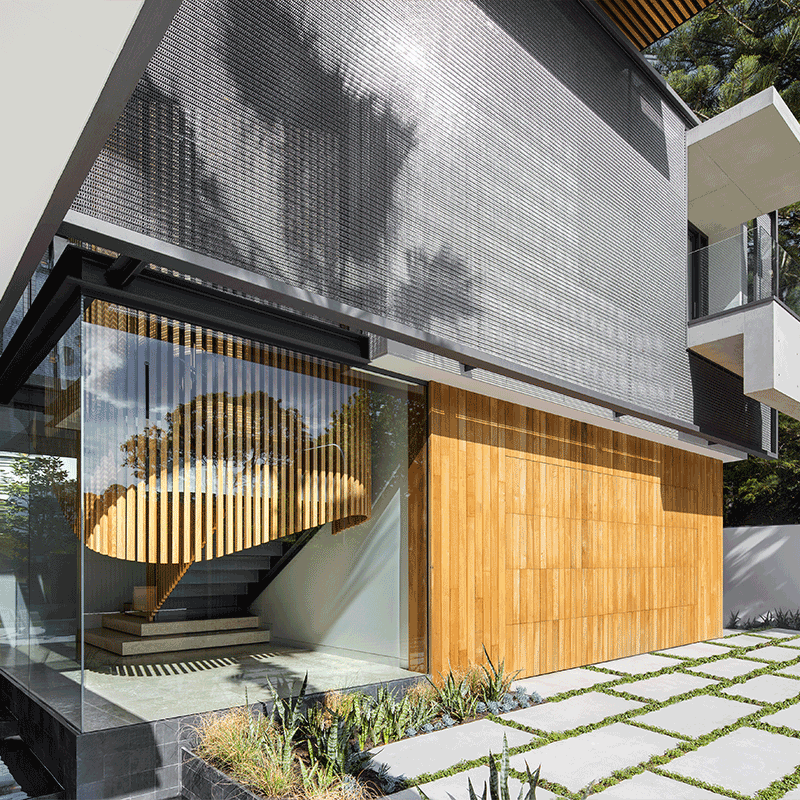 Double Bay Residence II — Solar Shading
With up to 70% solar reduction and simple fixing systems our Kaynemaile screens are perfect for residential solar shading.
Inspiration for the interior came from Queensland's coastal beauty and natural landscapes. Beautifully soft timber tones, textured wall panelling and stone effect paint finishes create a light and airy feel.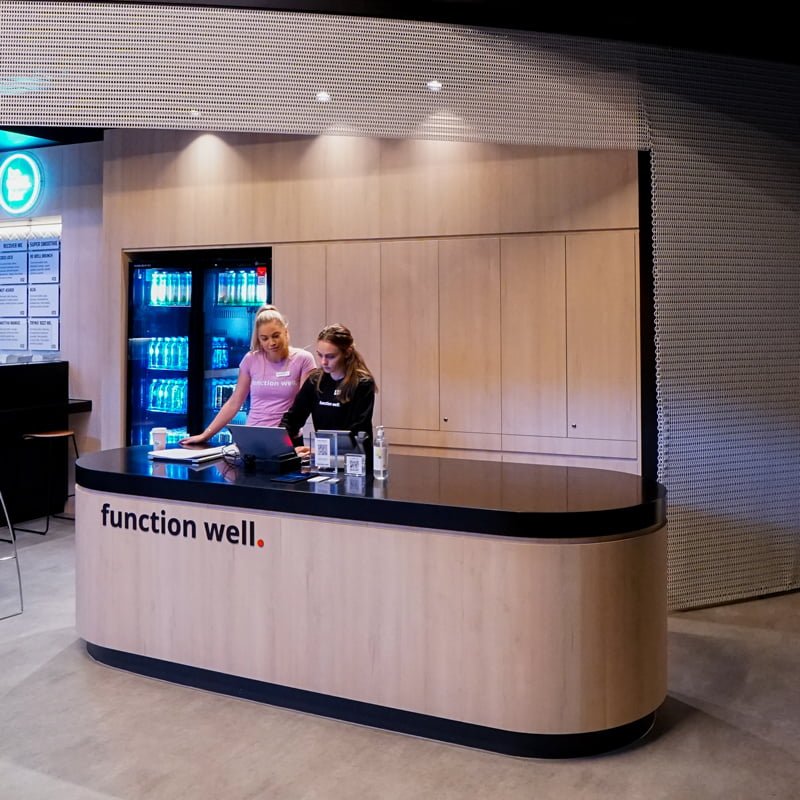 Creating smaller, intimate spaces within larger open-plan areas is easy with Kaynemaile mesh.