Hudson Office
Interior Screening
Eco-conscious & Functional Separation for Hudson Office
Hudson, who specialise in recruitment and talent management solutions in Australia, have moved their premises to a new Brisbane CBD commercial development. Designed by IA Design and installed by OC Interiors, the Scandinavian aesthetic created an open and inviting workspace for the Hudson team—while blurring the lines between front and back of house spaces.
Inspiration for the interior came from Queensland's coastal beauty and natural landscapes. Beautifully soft timber tones, textured wall panelling and stone effect paint finishes create a light and airy feel.
One of the key features is a Kaynemaile Architectural Mesh screen in the reception area, which provides an intimate feel as clients and guests arrive whilst creating functional separation from the workspace. "It was important to create visual transparency into the open workspace whilst maintaining a level of privacy for staff", says IA Design.
"Being eco-conscious, we selected a Kaynemaile Architectural Mesh that is fully recyclable, reducing its environmental impact". Kaynemaile Architectural Mesh's unique manufacturing process means only what is needed is produced, creating minimal waste. Kaynemaile Architectural Mesh recycles their own re-ground waste in-house, which is then used to create a new mesh. At the end of its life, Kaynemaile Architectural Mesh can be recycled and reused.
Kaynemaile Architectural Mesh Colour Selection: Steel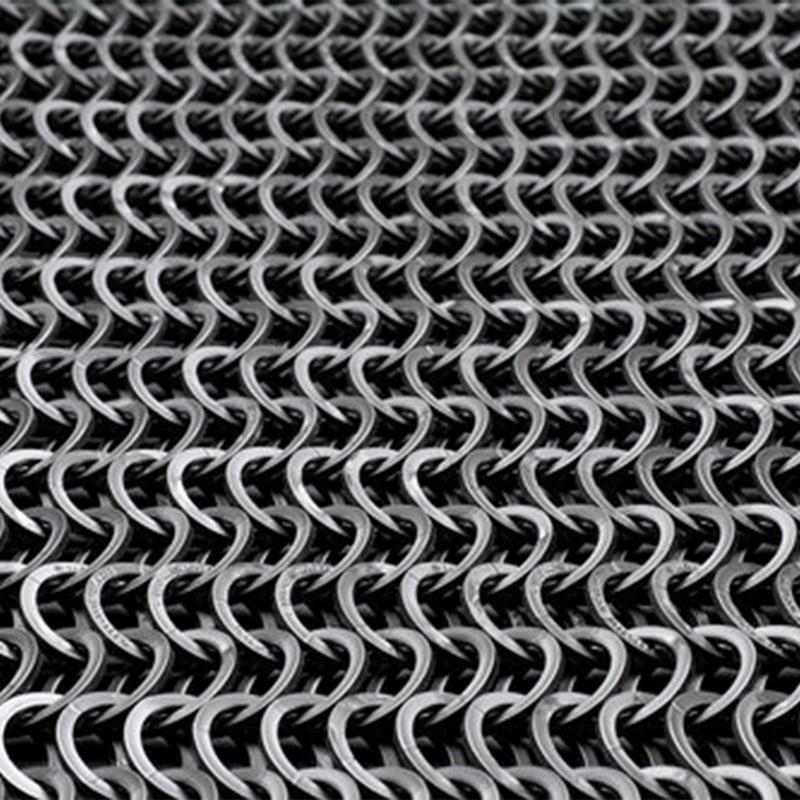 Contact us & let's start creating
Need more information or have a project you would like to discuss?