Double Bay Residence II
Solar Shading
Solar and Privacy Screening for Elegant Double Bay Home
By SAOTA Architects in association with TKD Architects
Photographed by Adam Letch
With up to 70% solar reduction and simple fixing systems, our Kaynemaile Architectural Mesh is perfect for residential solar shading.
Kaynemaile Architectural Mesh provided privacy and solar shading for this contemporary home situated in Sydney's harbourside suburb of Double Bay. These mesh screens were fitted within simple steel frames and complement the elegant design and thoughtful material selection.
As well as fixed screens the house incorporates automated solar screens within a solar management system that detects the sun and moves the screen positions automatically – creating an innovative facade solution.
During the night, architectural lighting concealed within the mesh screen frames highlights the range of textures and materials used on the facade.
Manufactured from engineering-grade polycarbonate, Kaynemaile Architectural Mesh's unique properties reduce solar heat gain into the building envelope by up to 70% without losing visual transparency. Kaynemaile Architectural Mesh can be made to any height or width without joins— Kaynemaile is the only manufacturer in the world that can do this.
Kaynemaile Architectural Mesh Colour Selection: Steel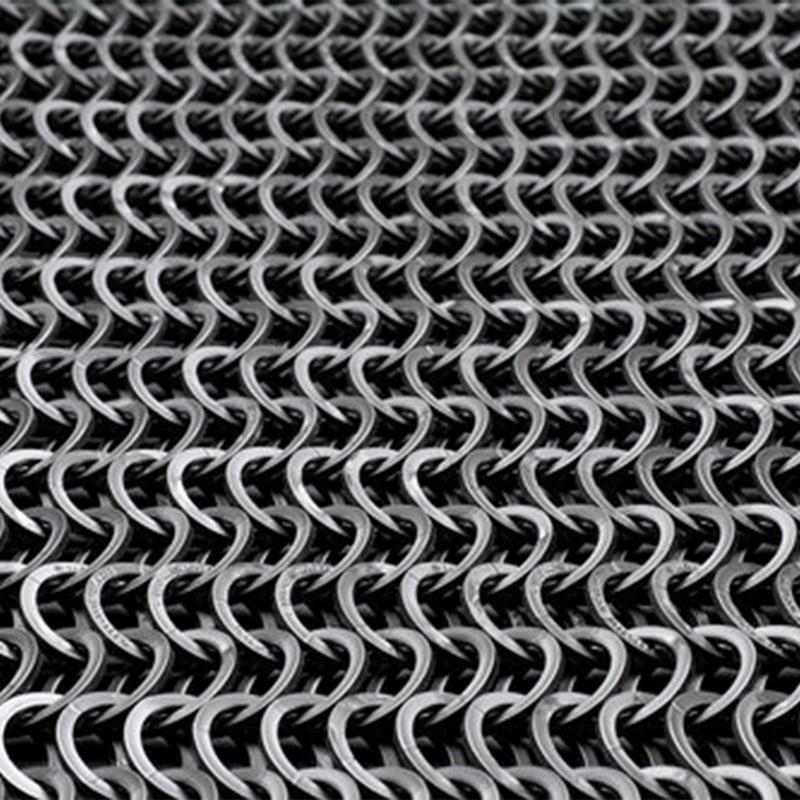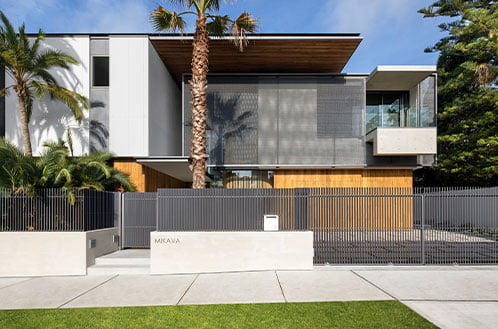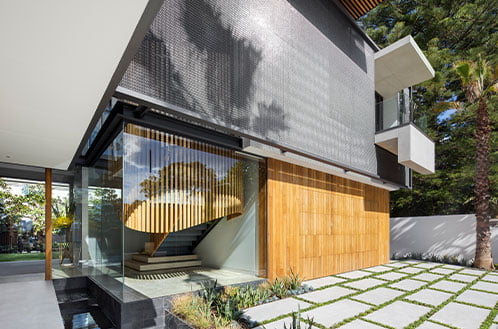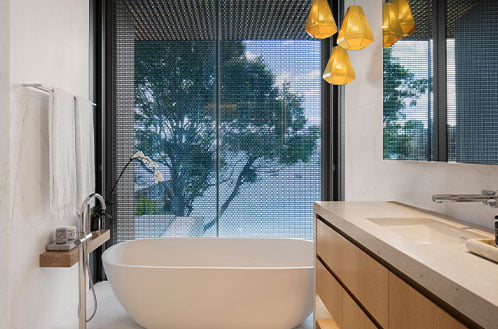 Still can't find what you're looking for?
Contact us & let's start creating