Locally owned and operated within Australia and New Zealand
Supplying premium building materials to the architecture & design industry
Here at Austaron Surfaces, we value both transparency in our products, and human connection; we are a people-driven company who want to see your ideas come to life. We support both quality production and local manufacturing. Additionally, we strive to offer product education, excellent service and communication.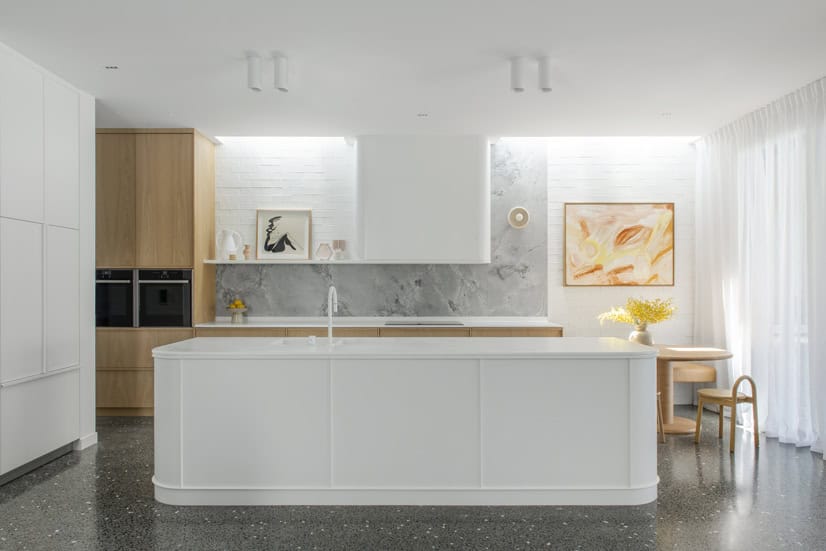 We have been using Austraron Surfaces for the past 15 years and have had only wonderful experiences with the company. Staron is not only a fantastic product to use but the company behind the product and the service we consistently receive is world class.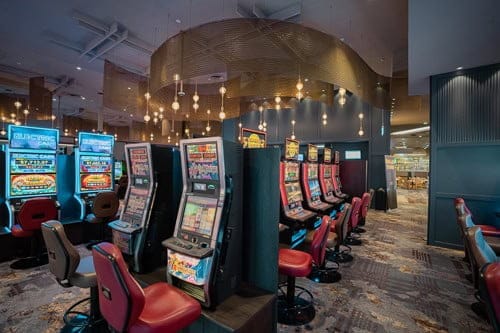 We worked with Austaron Surfaces for the procurement of their Kaynemaile product for the architectural ceiling features on the Caboolture Sports Club Gaming Refurbishment project. The quality of the material is faultless and works wonderfully in the space created for glamour.
Clayton Ashmead
Ashley Cooper Construction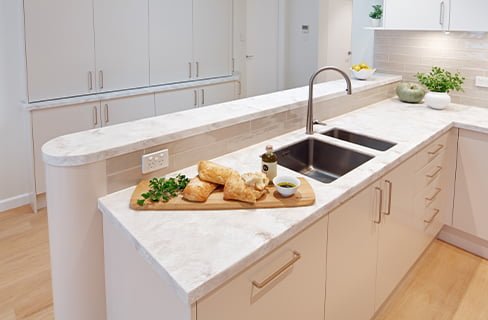 Austaron's Staron Solid Surface range is our go-to product for many of our design projects. With endless design possibilities & seamless installation, it allows us the freedom to be creative.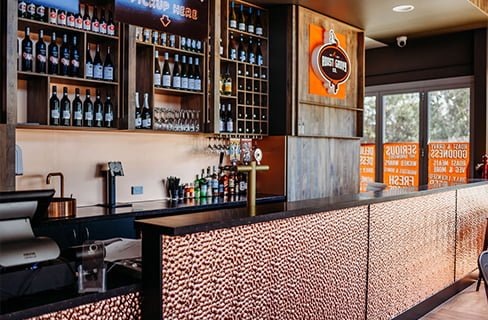 They are always professional, punctual, friendly and their level of customer service is outstanding. They regularly update us on new products and product applications, so we stay up to date and in front of the game, which can only be a good thing for our customers.