Designed and Build by: Kila Clarke Interior Designer – My Story Co.
This modern kitchen is an artful fusion of country-style elements and beautiful functionality.
Before the renovation, the galley kitchen restricted movement. It also had a sense of disconnect to the rest of the open-plan living spaces. It was dark, due to a single window and heavy timber cabinetry from floor to ceiling, and there were storage issues that needed to be addressed.
During the renovation, the existing skylight was replaced with a clear glass version, and two large windows fitted to invite in more light. The cabinet doors and panels in two-pack finish add a touch of elegance. A custom island bench replaced the 'L'-shaped benchtop, offering plenty of much-needed storage.
As part of the renovation, a wall was removed to add space and a sense of connectedness, as well as to increase the volume of natural light that filtered into the space. The final result is a beautiful custom kitchen that will serve the family for many years to come.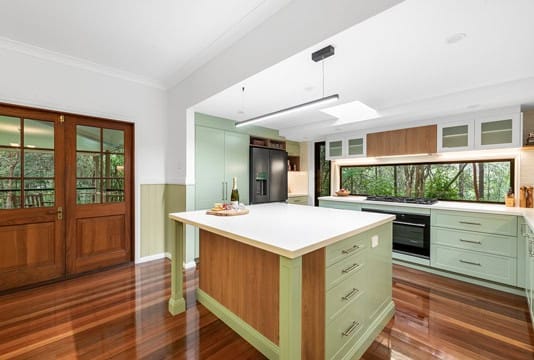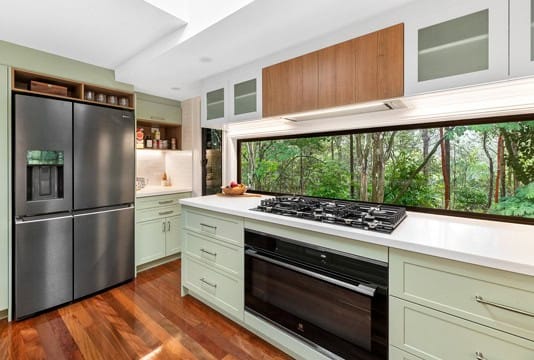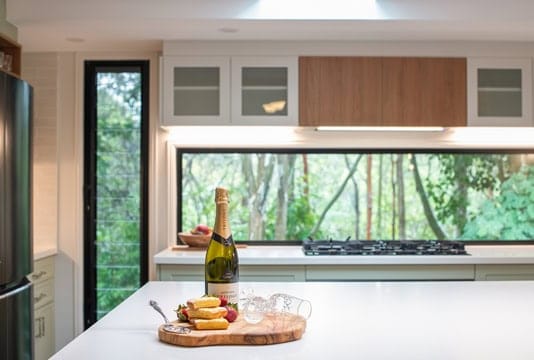 Contact us & let's start creating
Need more information or have a project you would like to discuss?