Bathroom by BYA Architects
For a stunning architecturally designed space, a special product was required to turn the ensuite of this award-winning home into an amazing feature. The result was delivered using Staron® in colour Onyx to create a dado half-wall with stainless steel surrounds.
The design complemented the rammed earth walls of the home seamlessly, creating a high-end finish sought by the homeowners. The non-porous nature of Staron® provides a hygienic and durable option that resists mould and mildew. The design versatility of the product allowed the dado style wall to go from imagination to reality. The aesthetically pleasing nature of Staron® creates a timeless piece of luxury with warmth and a tranquil feel. Staron® also continues into the bedroom as a striking feature wall providing a sense of luxury that extends from one space to the other.
This project has been previously awarded the HIA Tasmanian Bathroom of the Year.
Staron Solid Surface Selection: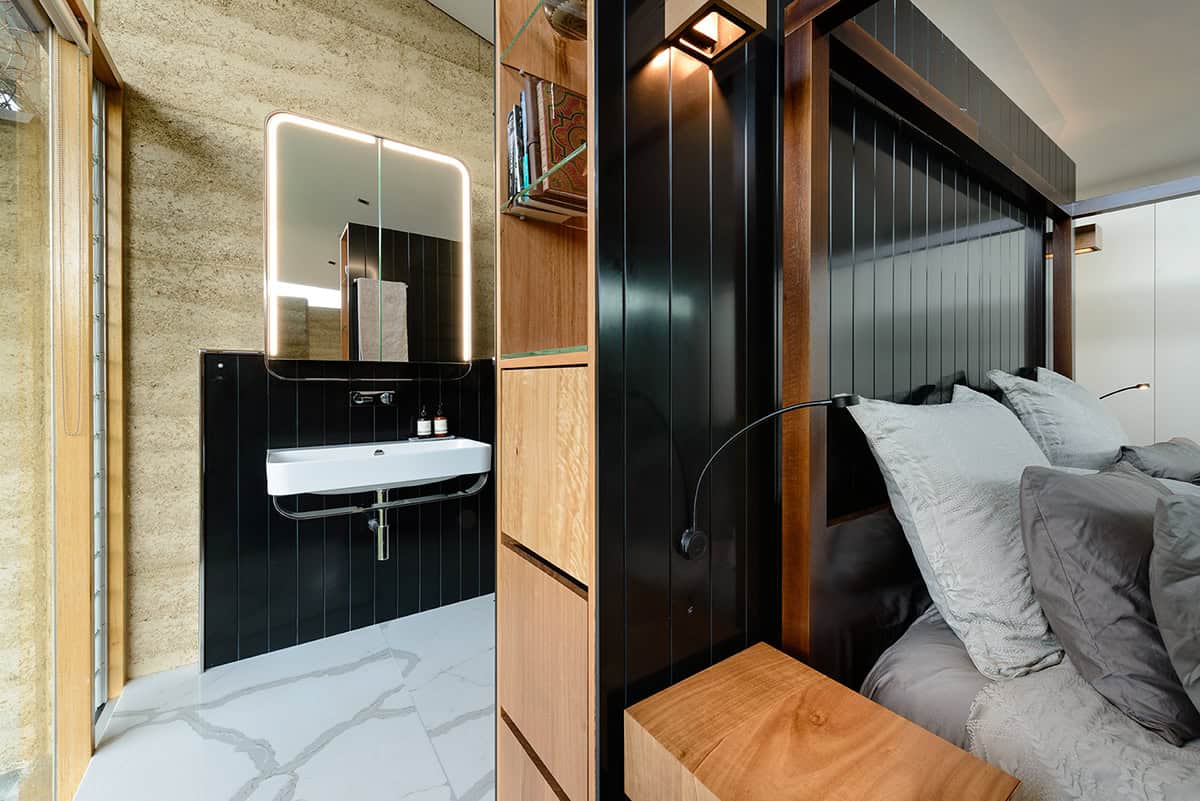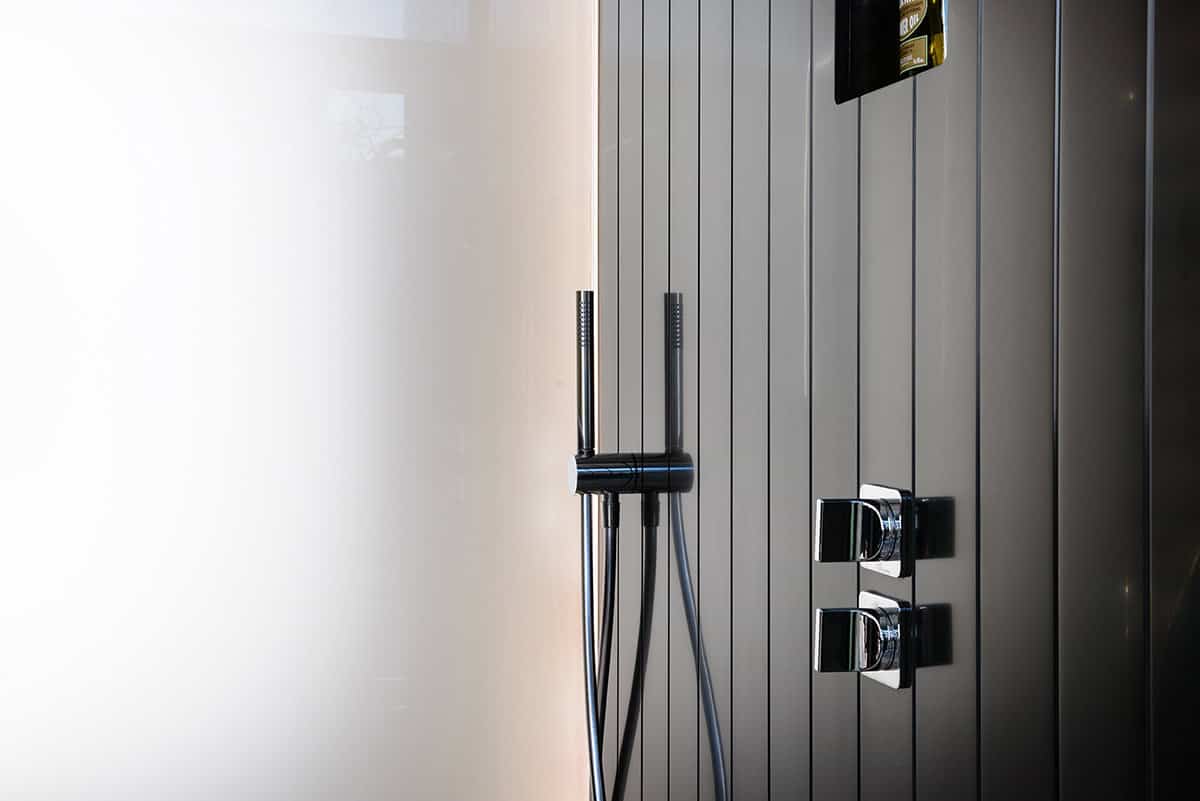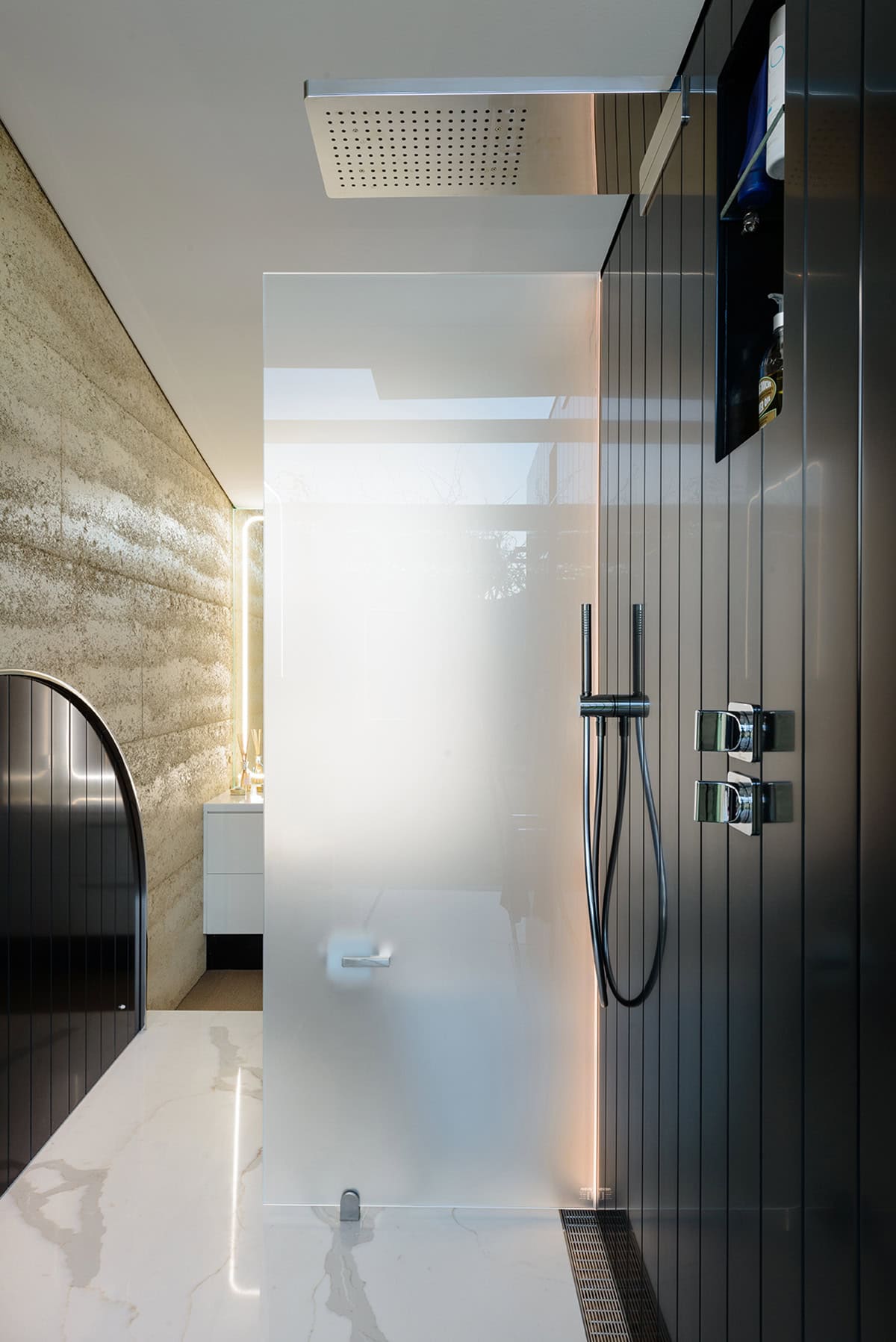 Contact us & let's start creating
Need more information or have a project you would like to discuss?