Beautiful functionality with Organoid Natural Surfaces
Project: LinkedIn Office
Location: Dubai
Lighting and acoustics: ACOULITE
Photography: Nikola Stokanovic
Application: Acoustic
A quiet working environment is pivotal in any office setting. Noise and reverberation can often lead to headaches and exhaustion. Therefore, enhancing room acoustics is not merely a luxury but an absolute necessity for cultivating a pleasant work environment. Organoid Natural Surfaces help bridge the gap between office spaces and nature, enabling a more comfortable work environment and seamlessly integrating with acoustic design implementations.
 The inclusion of Organoid Natural Surfaces provides a natural aesthetic for interior design. When combined with acoustic design, it leaves a lasting impression, as exemplified in LinkedIn's meeting room. This unique fusion of elements creates a 'wow' effect, fostering a creative and pleasant environment for the entire team.
 While spending time in nature offers stimulating effects on our thoughts and calming influences on our emotions, our demanding daily routines often make such experiences a luxury. However, Organoid Natural Surfaces offer a unique solution for bringing nature indoors. The Wildspitze Rosengarten design is crafted from alpine hay sourced from the Tyrolean mountains in Austria, with pops of delicate red rose petals looks divine. This all-natural material not only exudes a delightful fragrance but also provides a tactile, nature-inspired experience amidst the hustle and bustle of the workday."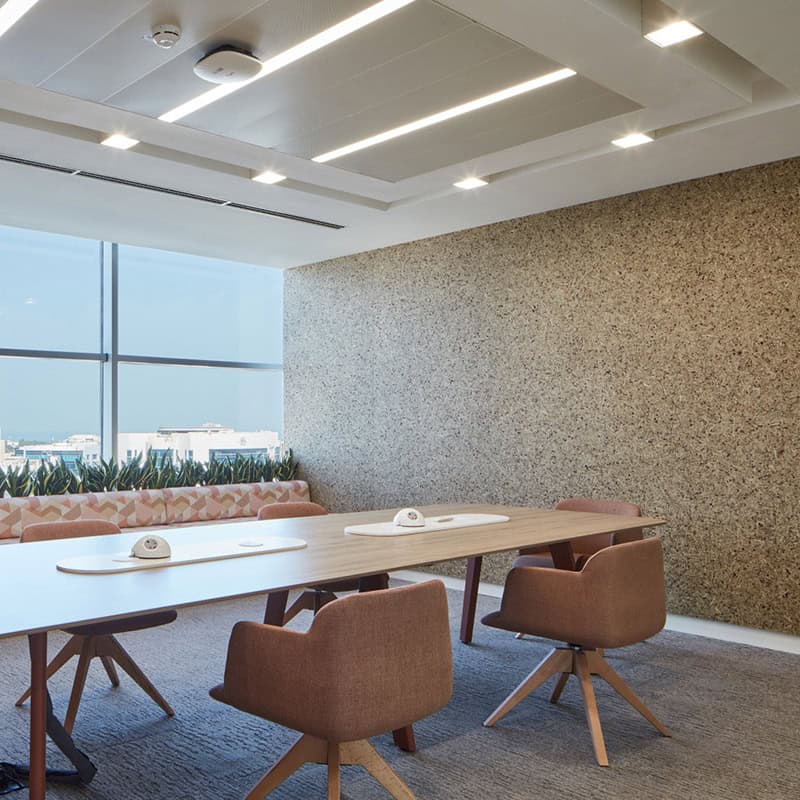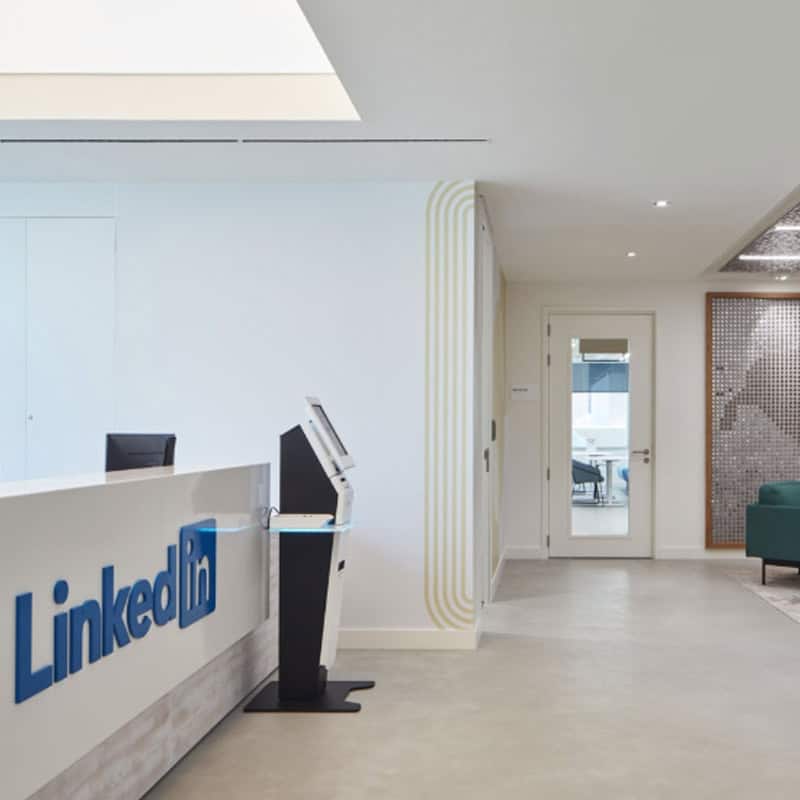 Natural Surface in This Project:
Contact us & let's start creating
Need more information or have a project you would like to discuss? Our team is looking forward to your enquiry.