Amonti & Lunaris Hotel, Italy
Located in the scenic South Tyrol in Italy, Amonti & Lunaris Wellness Hotel provides luxurious accommodation and spa/wellness facilities. Surrounded by beautiful mountains and snow in the winter, the hotel spans over 5,000m² with an elegant and inviting design.
Acrylic Couture is clad to the front of the main reception cabinetry creating a focus that draws the eye upon entering the hotel lobby. The addition of lighting that illuminates the acrylic glass and reflects the metallic material encased inside makes a dramatic design statement and welcomes guests into the lux hotel. It also extends to the front of the bar cabinetry in the sky bar to create opulence. With the addition of LED lighting around the Acrylic Couture for illumination – at night the space transforms into a glowing elegance.
Acrylic Couture Selection: Cancello, Copper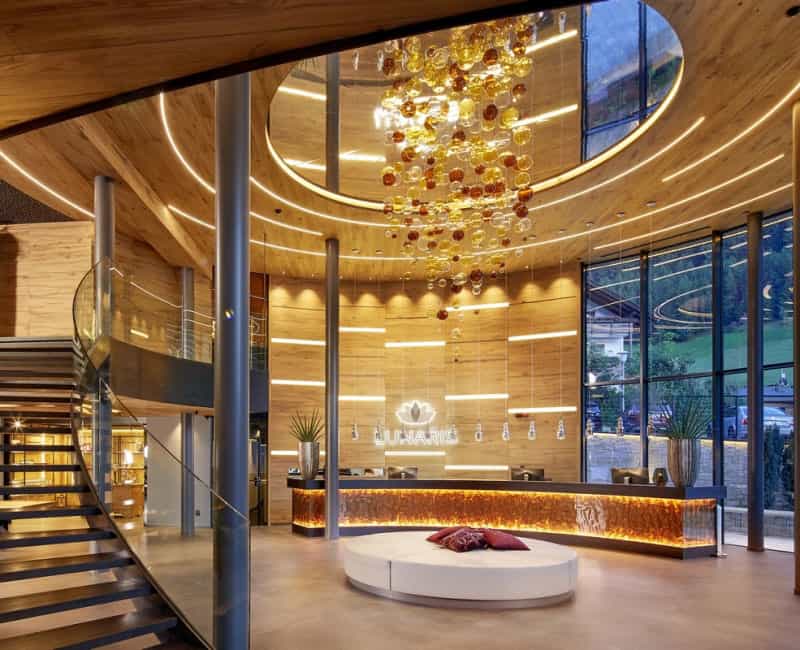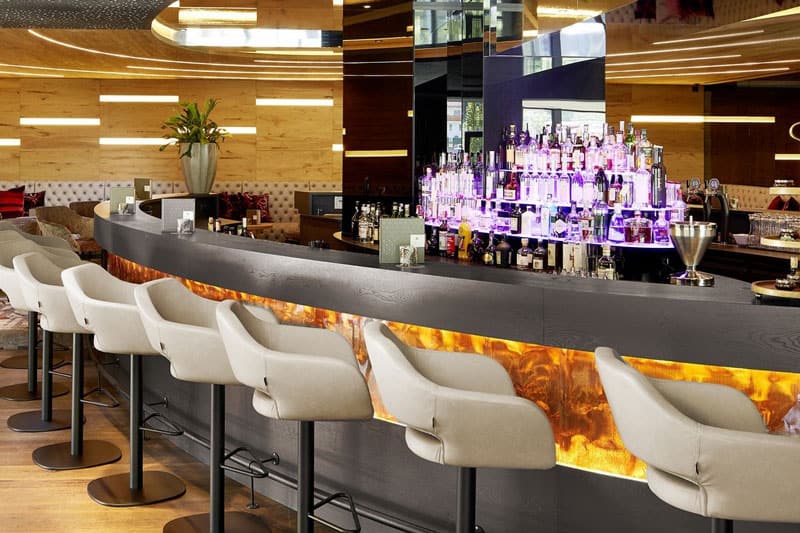 Still can't find what you're looking for?
Contact us & let's start creating