Project: organically shaped lounge table
Emulating the movement of gentle waves, this outdoor table created from Acrylic Couture in Etoile Blue sits perfectly against the ocean backdrop. The polished edges reveal another visual of the fabric to give this unique detail within the profile.
Such stunning features are usually reserved for interiors; however, with high-quality UV stabilisers incorporated into Acrylic Couture, it is protected against the elements.
The appearance of the table in this environment is ever-changing due to nanoparticle technology—creating a unique lustre with the extremely efficient scattering and reflection of light.
Colour of choice: Etoile, Blue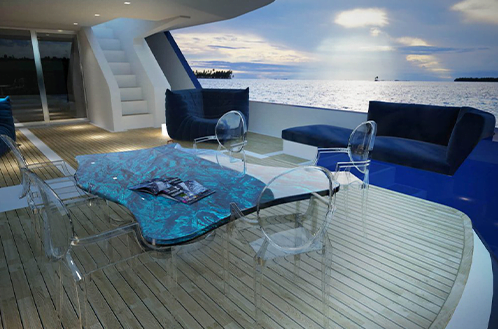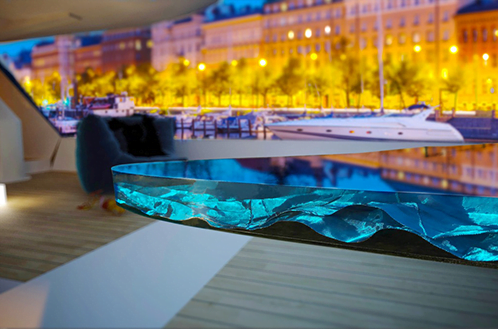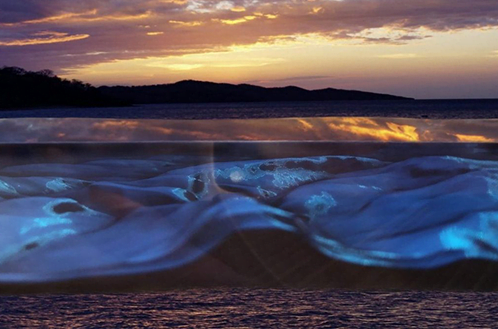 Still can't find what you're looking for?
Contact us & let's start creating