Aesculap Pharmacy, Germany
Aesculap Pharmacy have utilised Acrylic Couture® as a feature wall behind a retail shelving space that displays beauty and skin care products. The Cancello design in colour Gold creates a luxurious atmosphere that attracts the eye to the retail shelves.
This space is located behind the customer service area creating a focal point to the pharmacy layout and making a striking design feature.
Acrylic Couture Selection: Cancello, Gold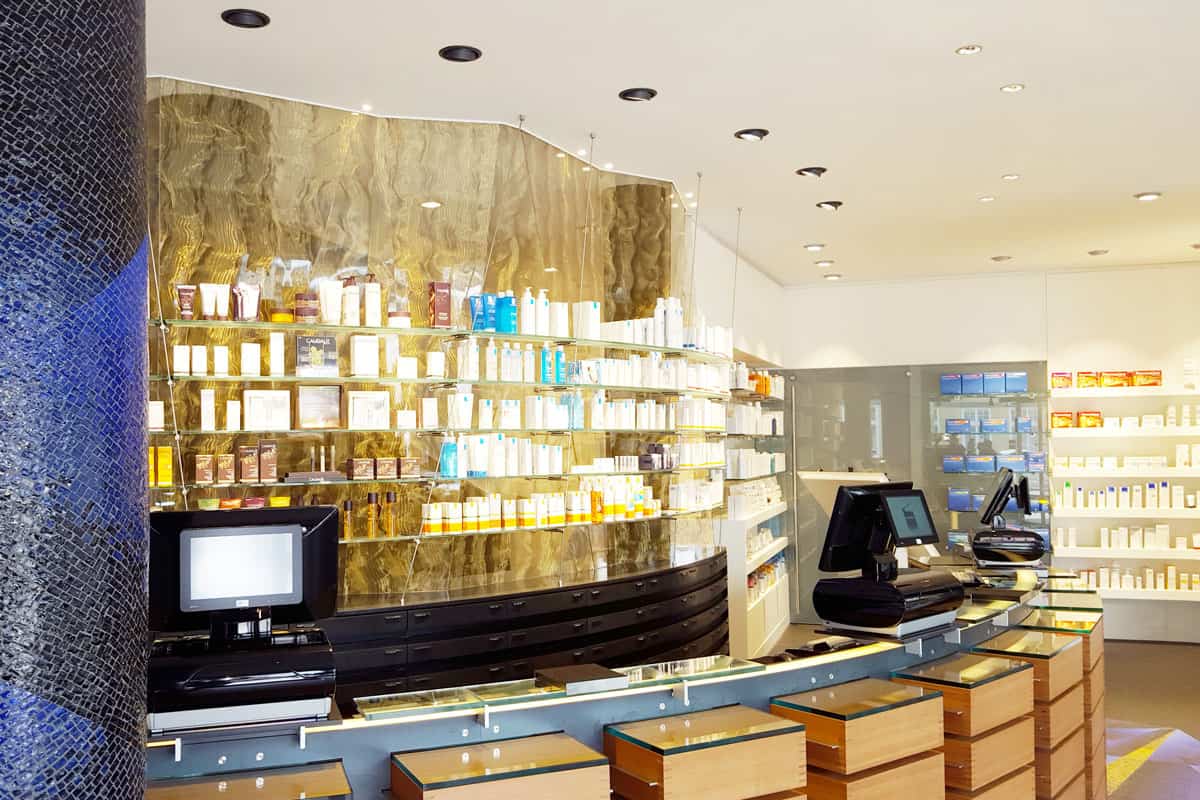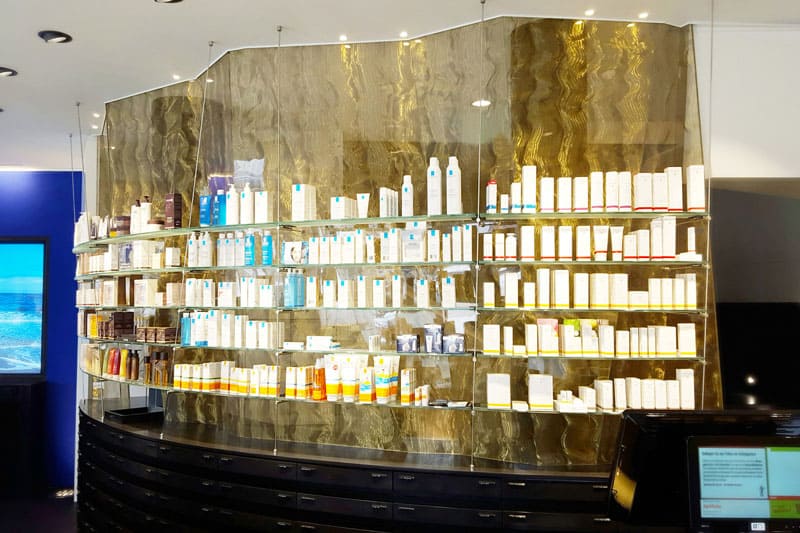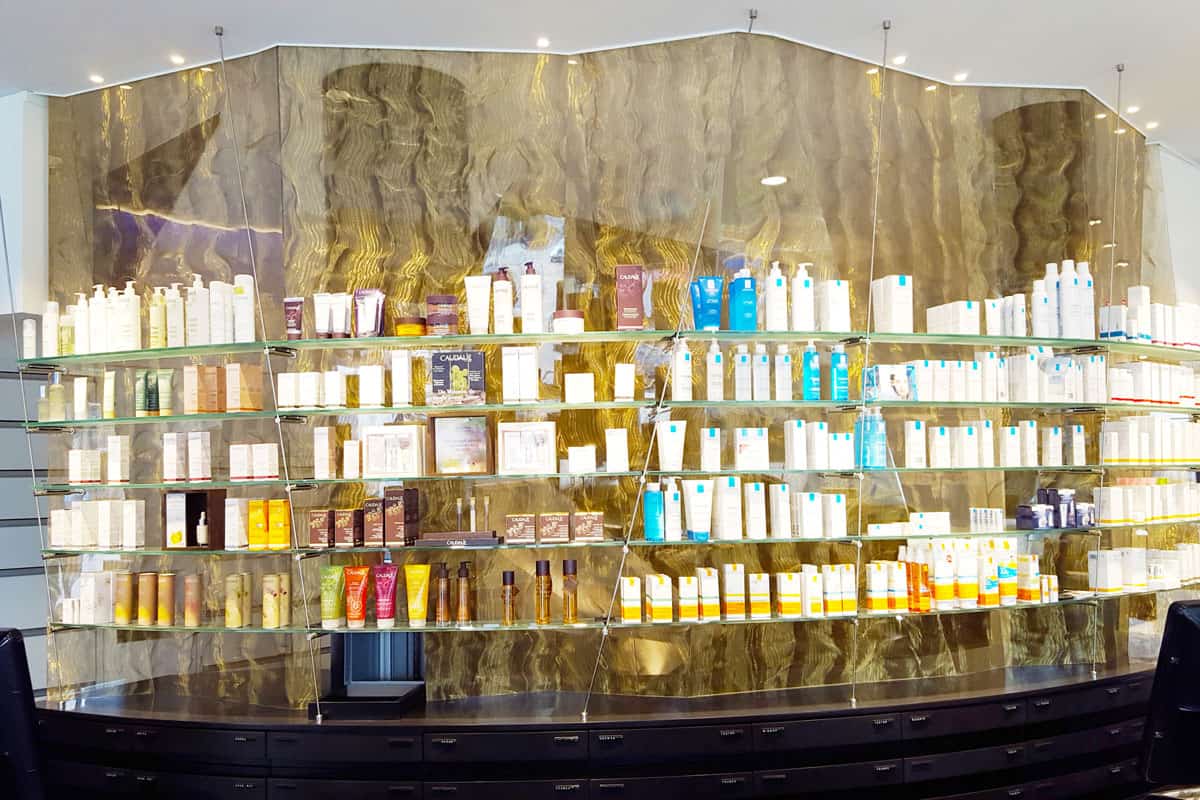 Contact us & let's start creating
Need more information or have a project you would like to discuss?