Beautiful, Bright and Blissful
Nestled in the outskirts of Samford village this stunning kitchen has been a centrepiece of this rural property since its creation in 2012 with a focus on capturing breathtaking views of the valley and surrounding bush while also prioritising functionality and sophistication the owners have created a space that truly stands out .
The kitchen was designed with both everyday family living and weekend entertaining in mind, with bi-fold doors that open to seamlessly connect to the inviting alfresco area. The rear window used in an extension of the splashback maximises the stunning views and creates an atmosphere of being surrounded by nature.
The cabinetry fronts benchtops and splashback are clad in Staron Solid Surface in the colour Quasar White with Aspen Glacier applied to the bench tops and splashback. Durable and easy to maintain the same material extends to the outdoor table and BBQ area, ensuring a cohesive and hygienic look and feel.
The owners prioritised an easy-to-clean surface, and chose Staron Solid Service for its seamless integration of sinks and splashback, eliminating the need for silicone. The non-porous nature an inconspicuous joins of the material make for a hygienic and easy-to-maintain kitchen that truly shines.
Staron Solid Surface Selection: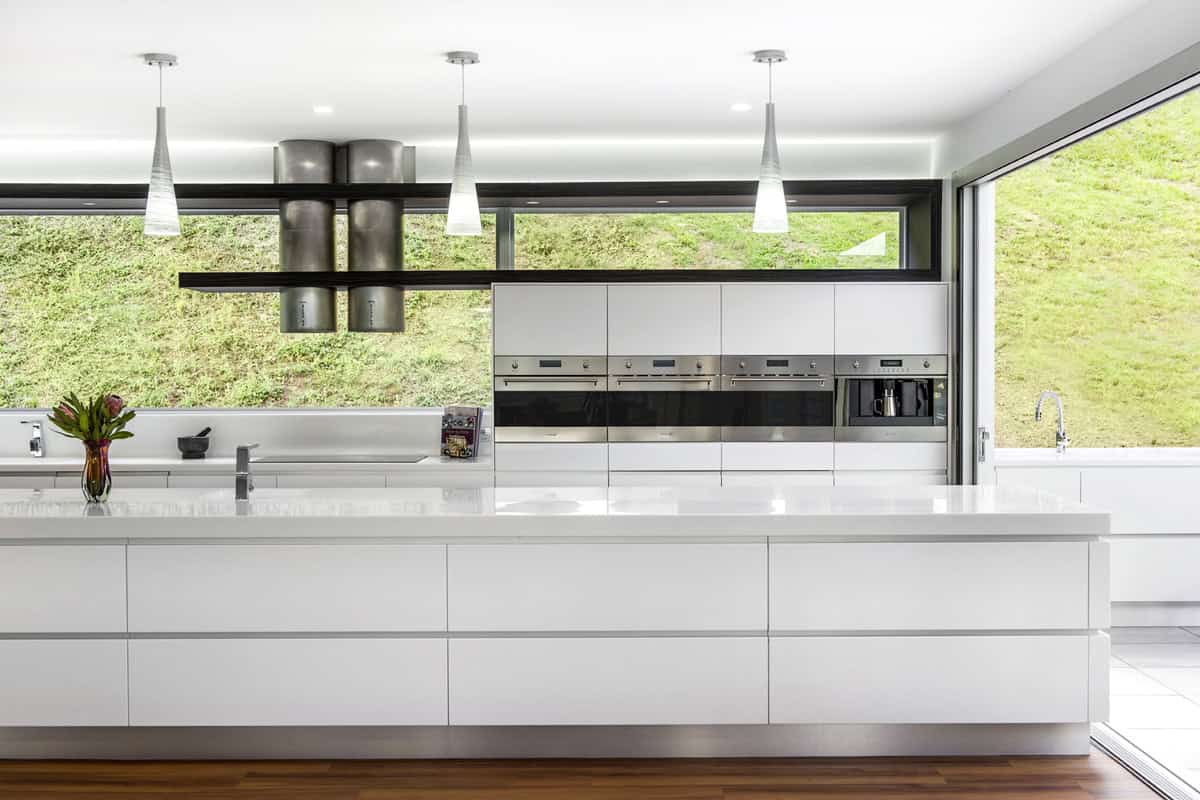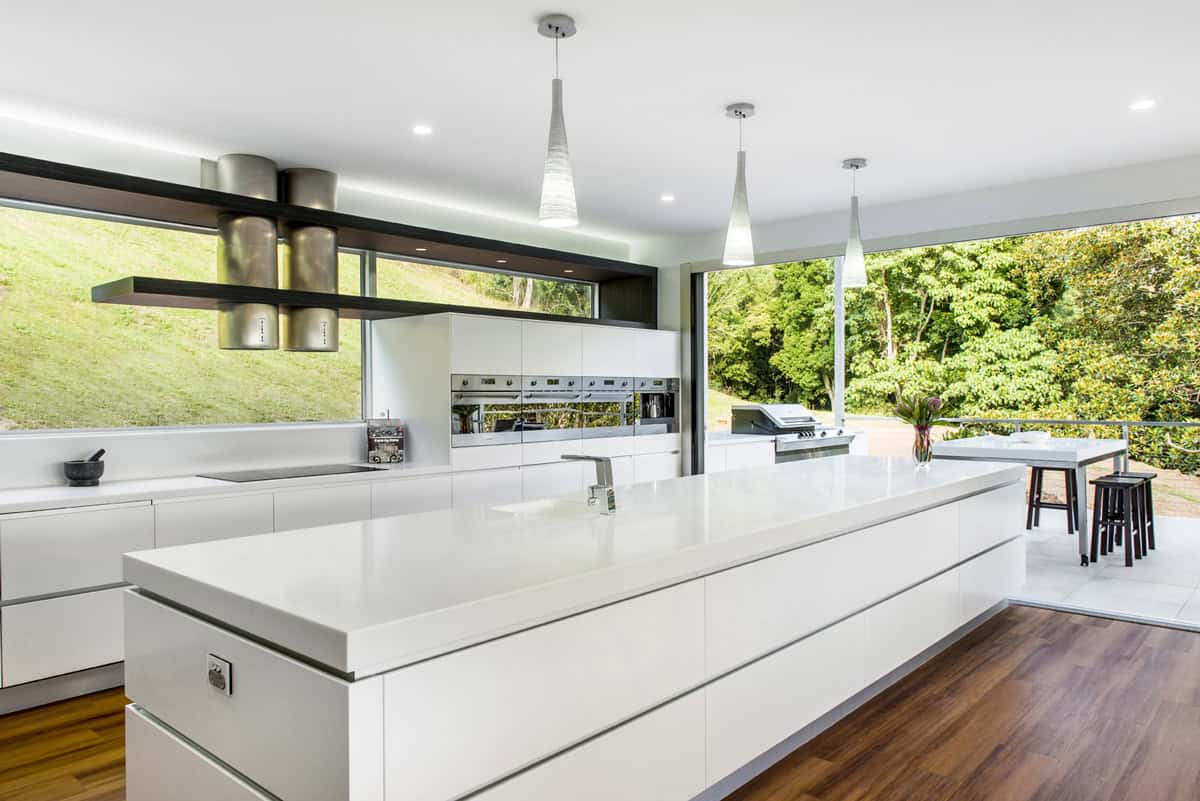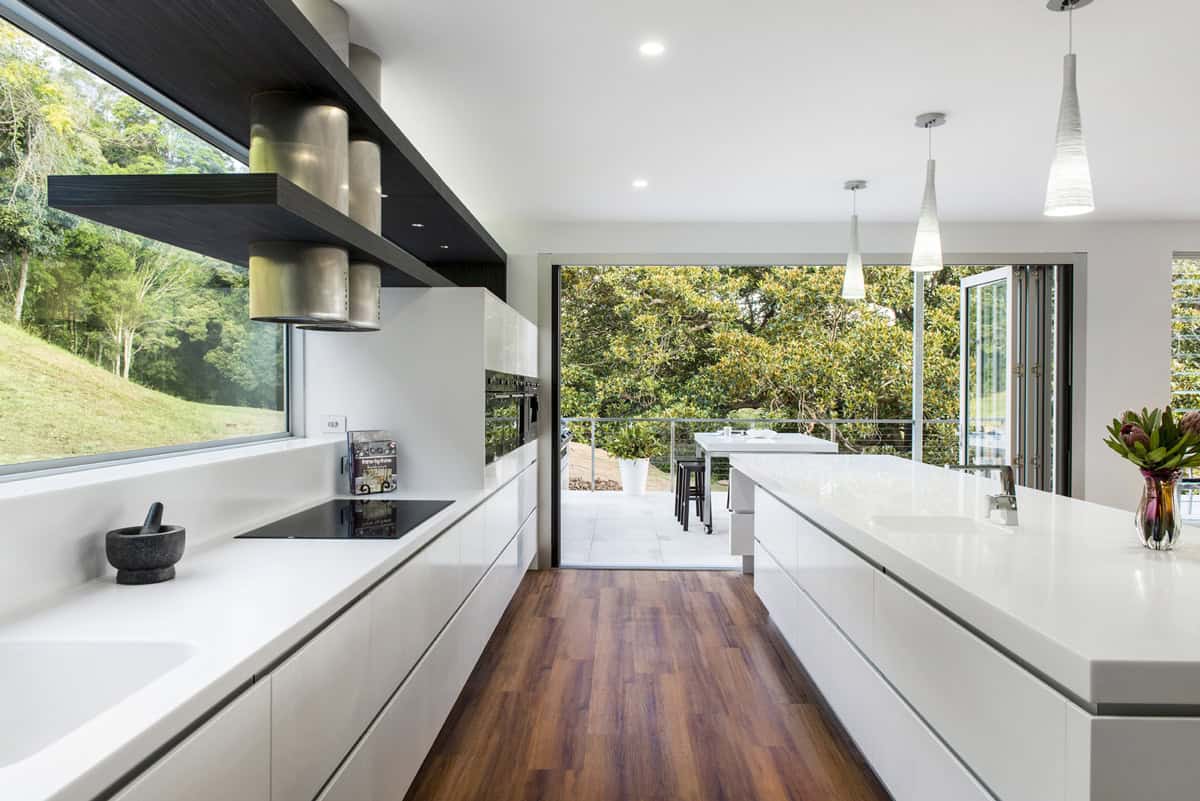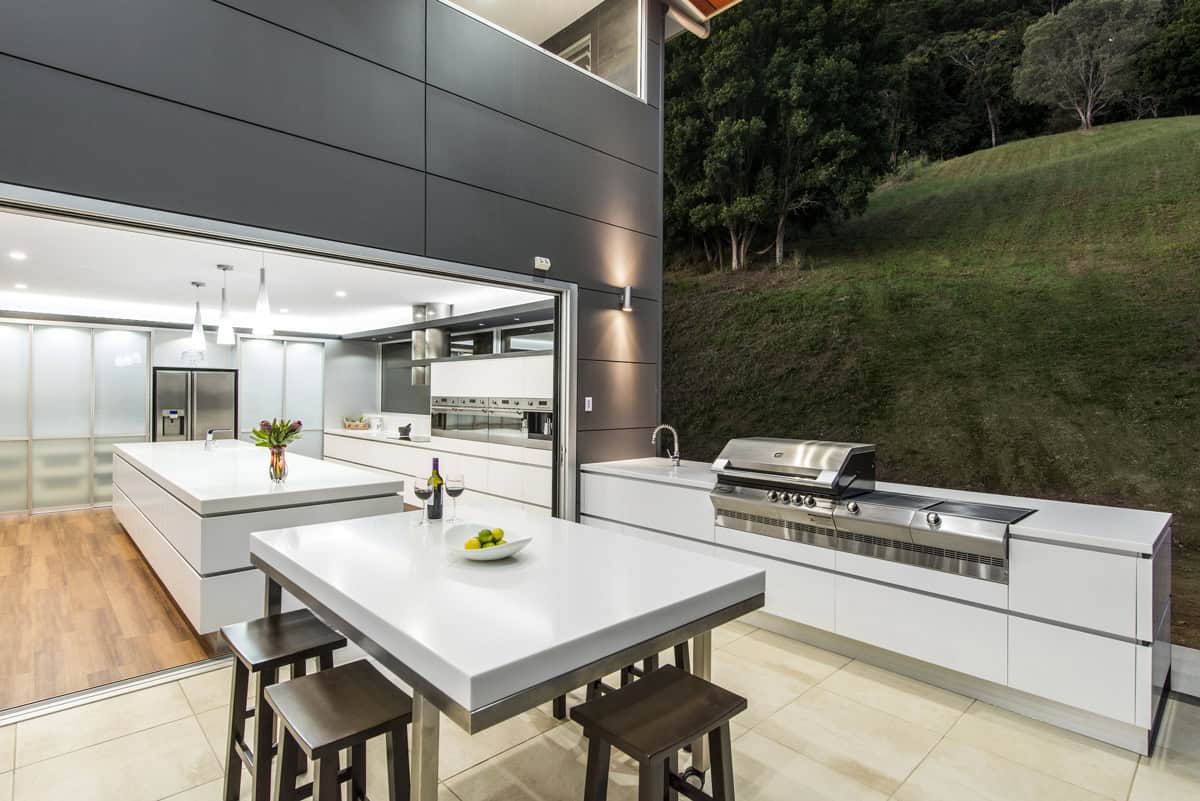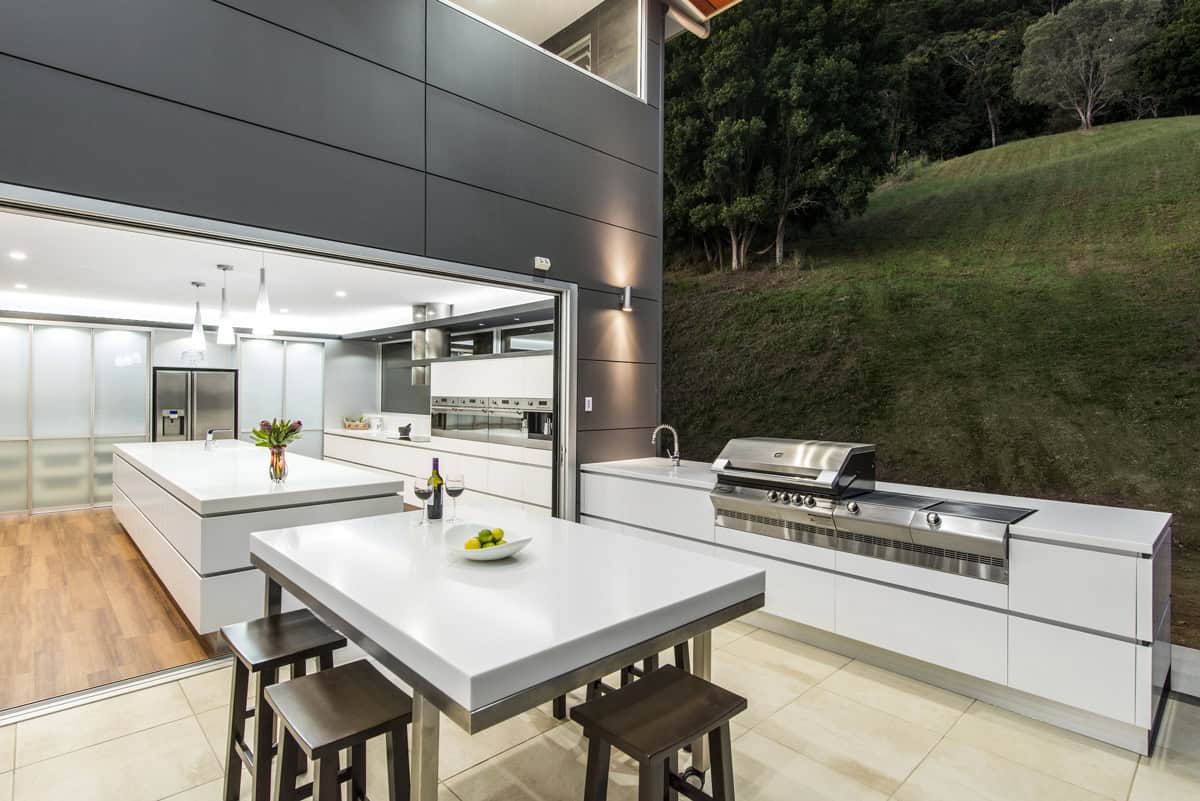 Still can't find what you're looking for?
Contact us & let's start creating