Designed by Ultraspace by Mark Gacesa
Staron Application: Vanity and vanity top, basins, cabinetry, floating bath platform
🏆 Staron Design Awards 2017 – Residential Category
Mark Gacesa of Ultraspace is the Residential winner of the Staron Design Awards. Mark has been recognised for his outstanding design of an exclusive home on the Sunshine Coast, Queensland. Mark designed the 'Art House' using a selection of handpicked materials to create a luxurious look and feel throughout including the bathroom spaces.
Master Ensuite
Illuminated 'mirror-double' faceted wrap around vanity tops, Integrated Basin Vessels and Smart Wastes.
Much like all of the custom-designed elements and pieces of furniture in this "Art House" – the Master Ensuite double vanity really is another work of art. It is an illuminated, translucent Staron Pebble Frost double vanity that appears to be almost origami in nature (contemporary Japanese being a very light style influence throughout the home). The illuminated apron fronts of the vanity that wrap around the oversized ostrich hide drawers fold back in on themselves, and the non-translucent Staron Quasar White basins fold down from the vanity surface with a rectangle of light peeking through the 'smart waste' style wastes. Ostrich hide (vinyl) flanks the double vanity and is featured on the cabinetry insets and many other walls and details throughout the home. The dimmable illumination from these surfaces also provides a beautiful and soft even up-lighting to the face – much like in television studios. (You always look fabulous standing at this vanity!)
Main Bathroom
Faceted Vanity top, Integrated Basin Vessel and Smart Waste, Storage Platform with concealed drawers, "Floating" Bath Platform
The lower main bathroom of the Art House has a hotel/luxury spa feel. Continuing with the drama of brown/charcoal and white of the main house by using Pietra limestone and white Bisazza mosaic tiles.
The custom vanity top is Staron Quasar White, folding back in on itself on the front apron and folding down from the vanity surface with a rectangular shape of 'smart waste' style waste – as though it were created from origami. The double-ended bath was chosen, also reflects the style of origami as it sits within a Pebble Chocolate platform that blends beautifully with the Pietra Limestone floor and walls, and appears to float above the ground and wraps around under the vanity and houses concealed drawers.
Staron Solid Surface Selection: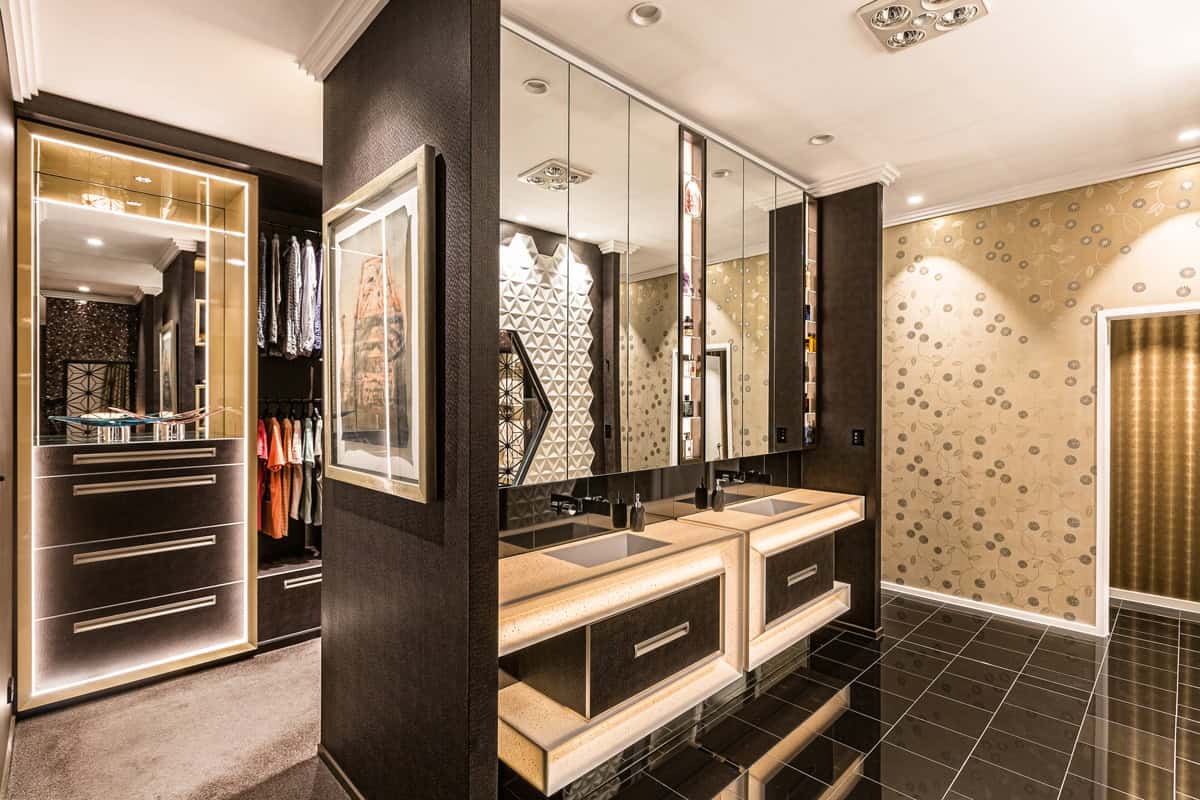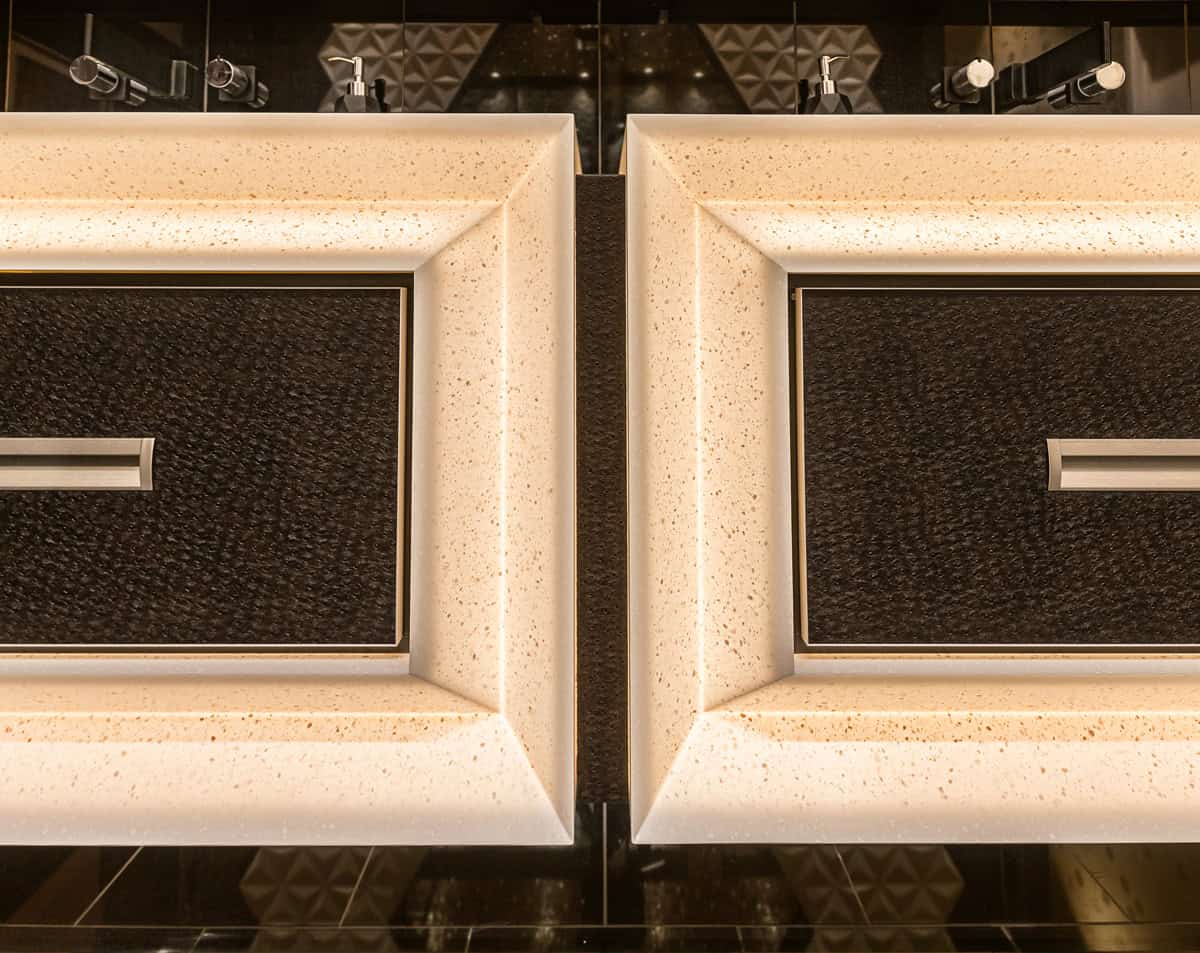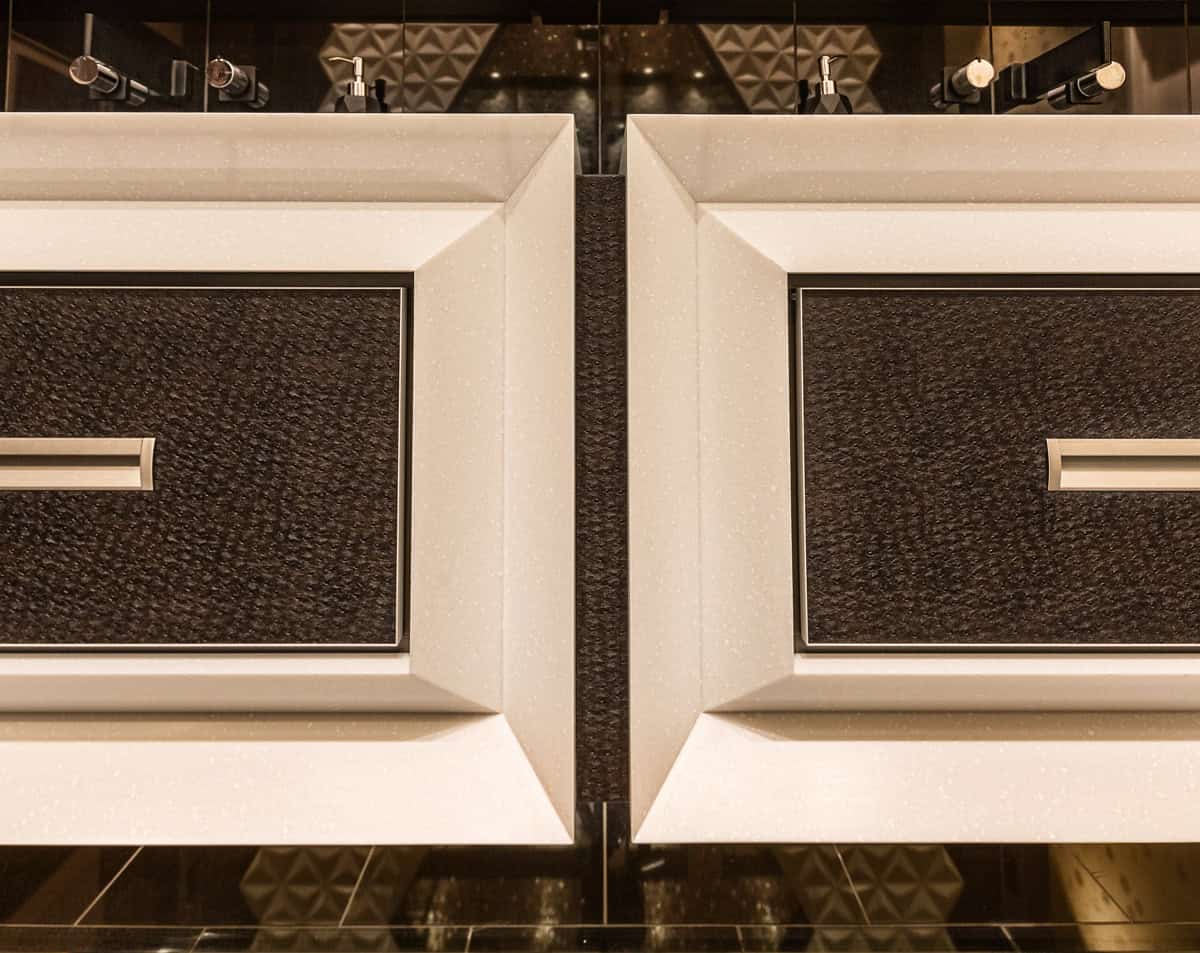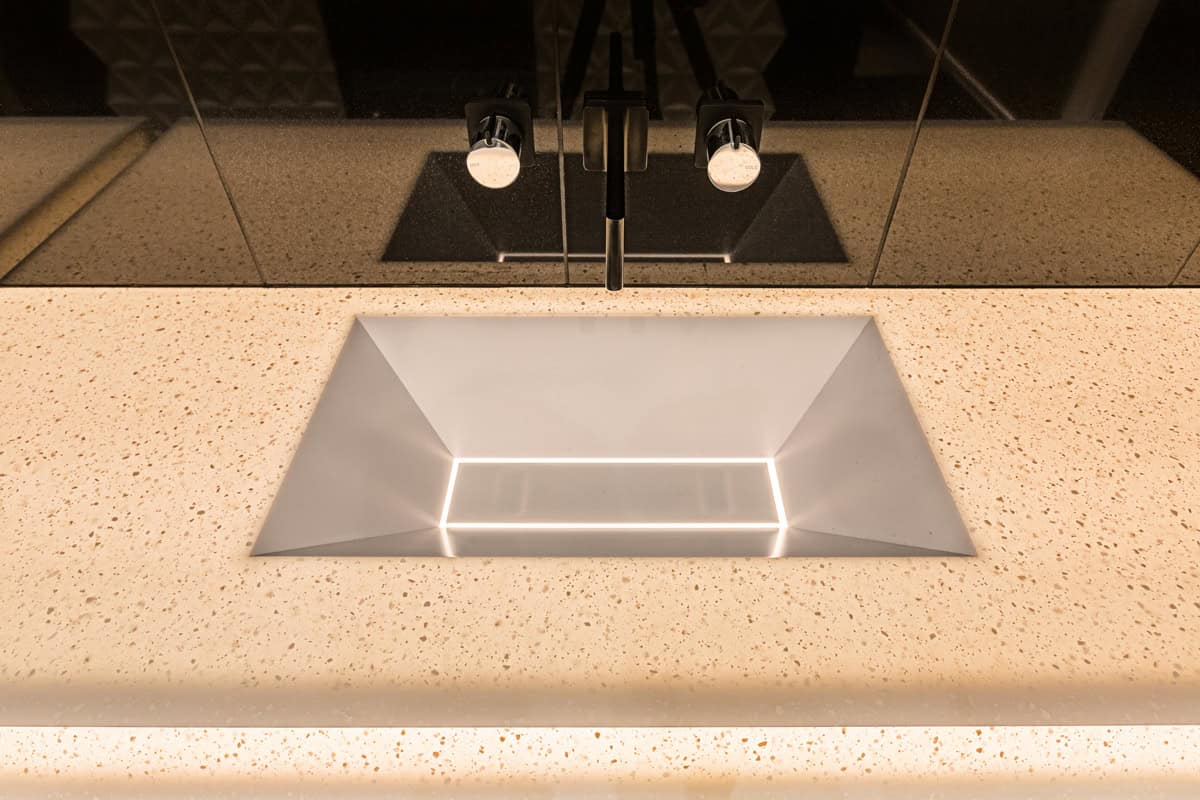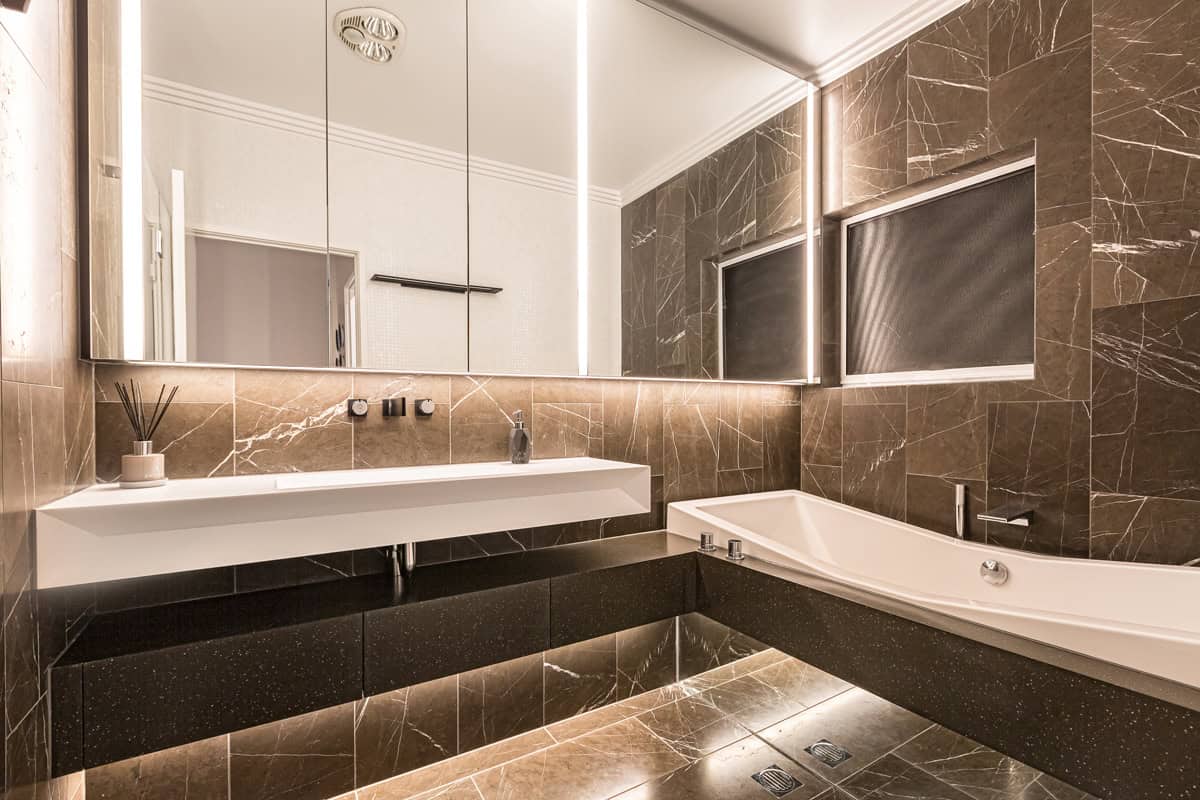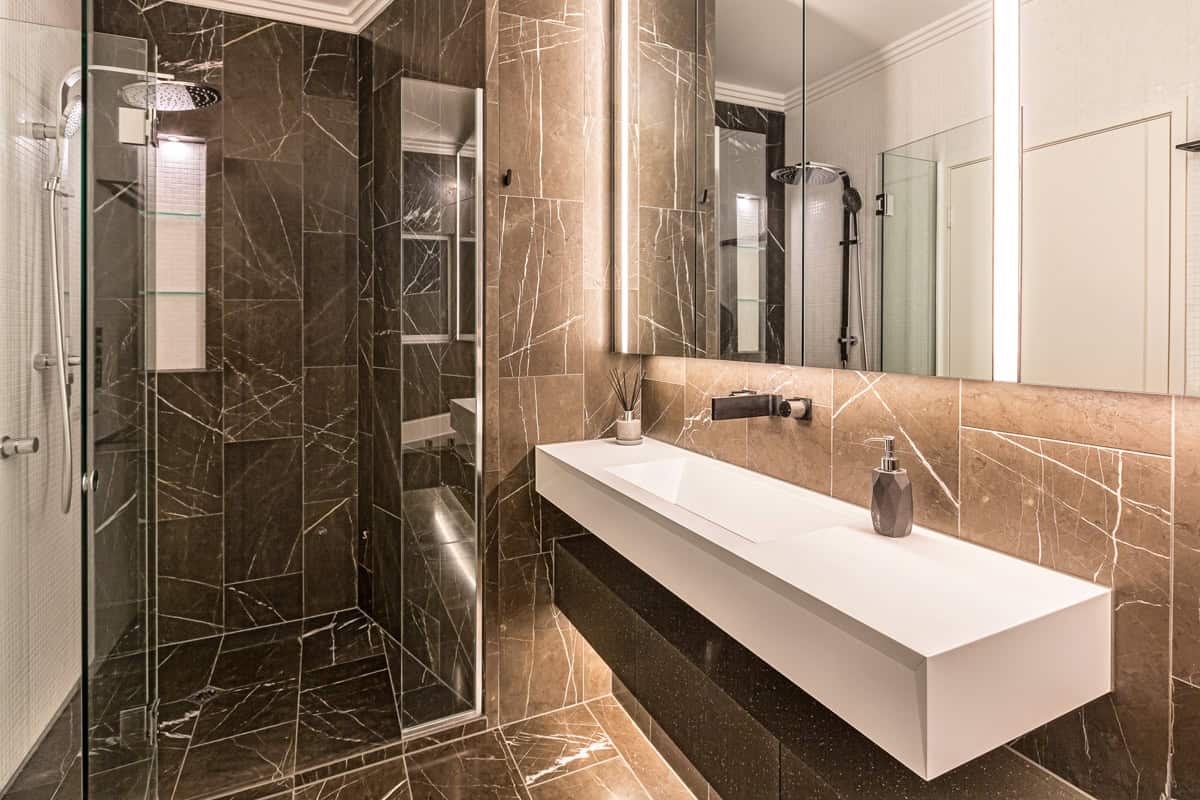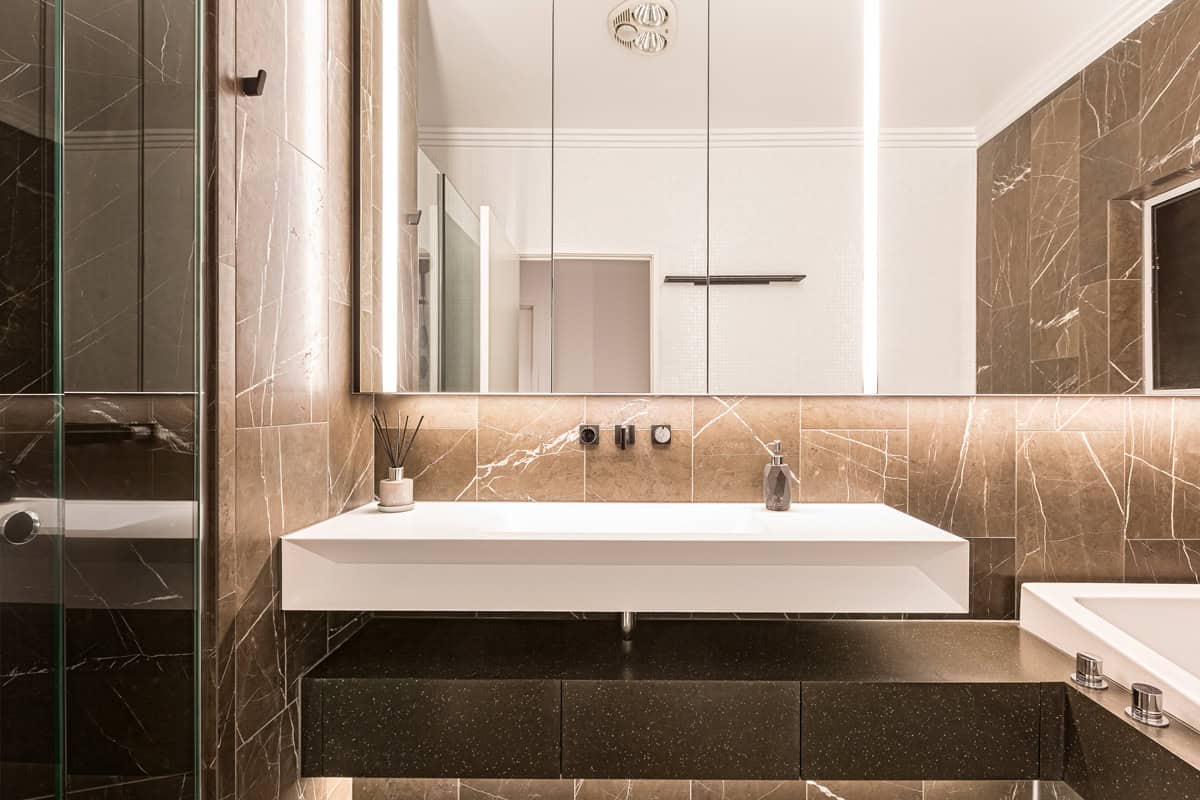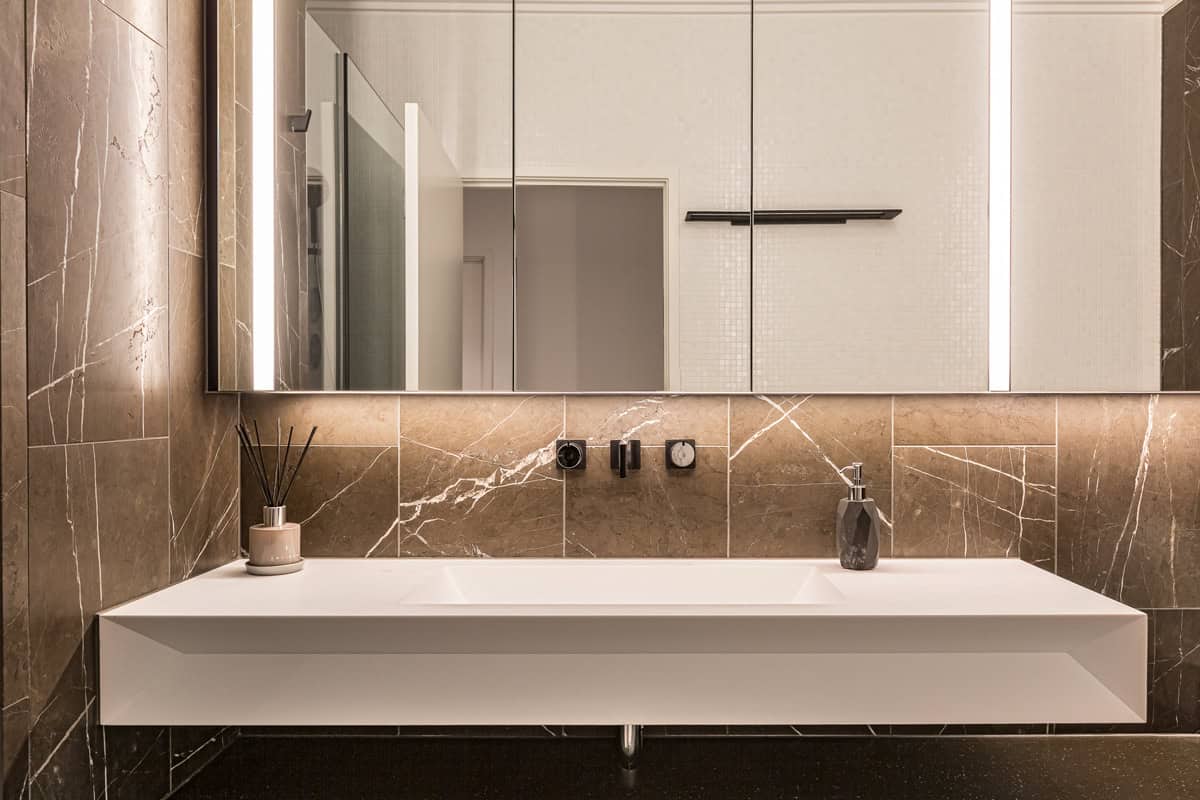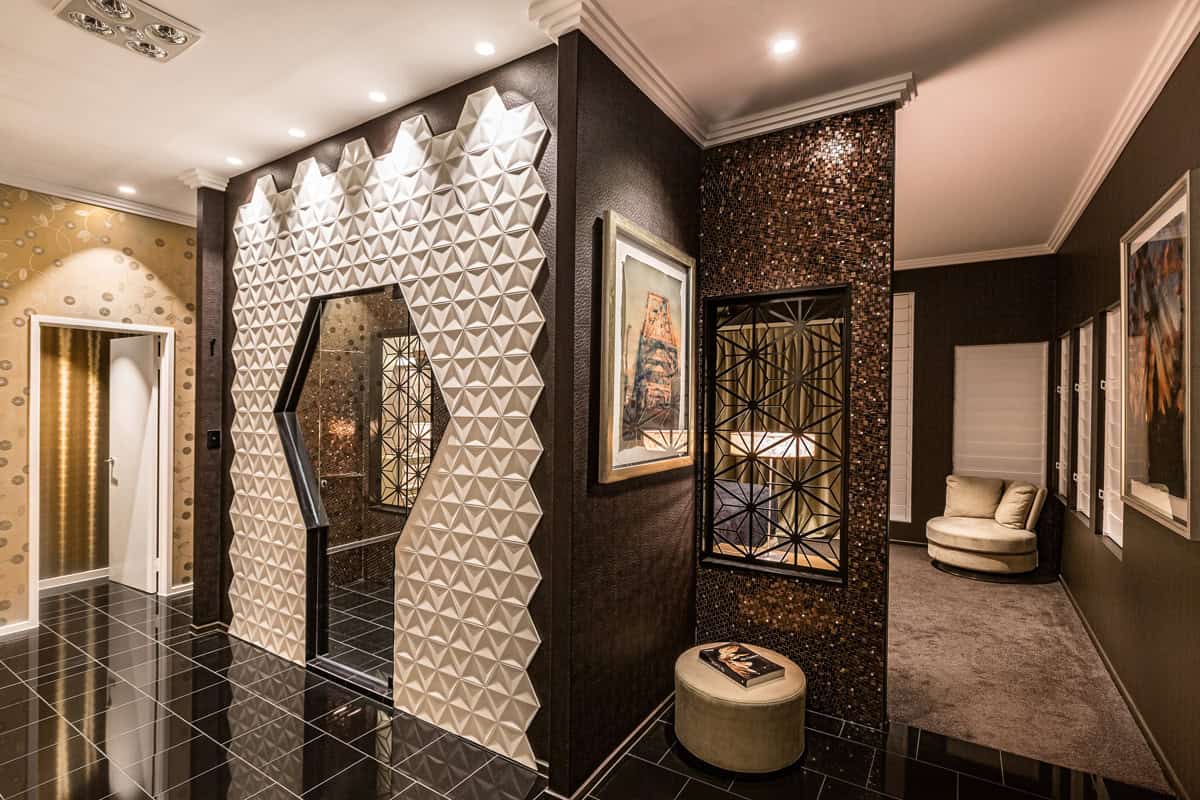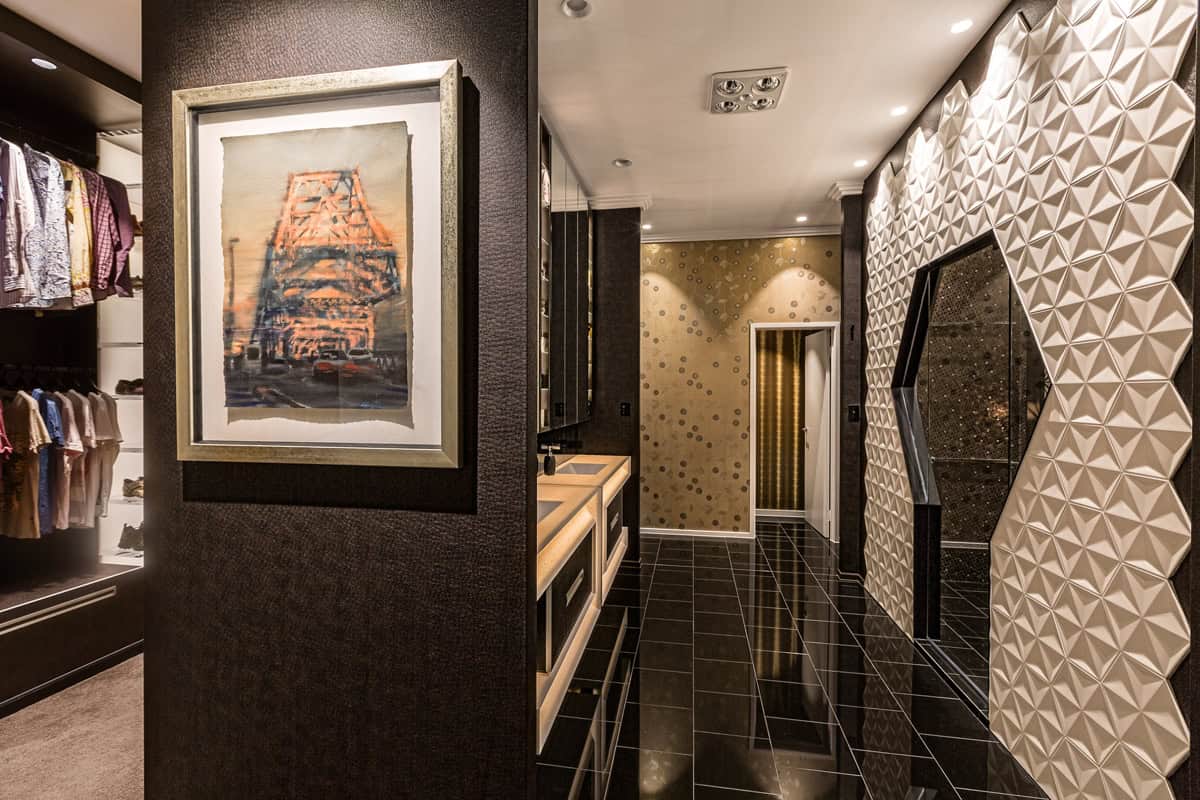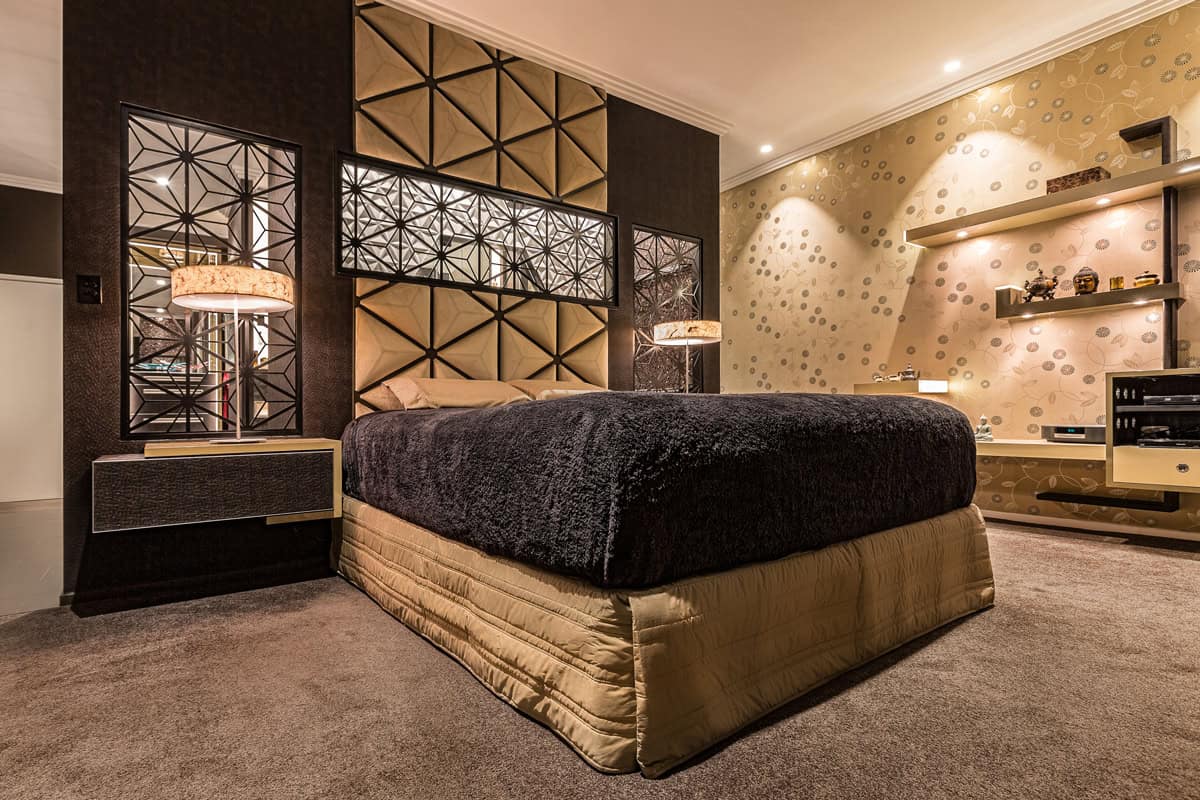 Contact us & let's start creating
Need more information or have a project you would like to discuss?