By Farrago
Photographed by Wild Honey Photography
The team at Farrago did a fantastic job at bringing this project together, from concept to completion, the end result is spot on. 
We love the combination of rustic timber with the copper elements; our Staron Tempest Radiance suits this palette down to a T, or should we say; down to the Roast and Gravy!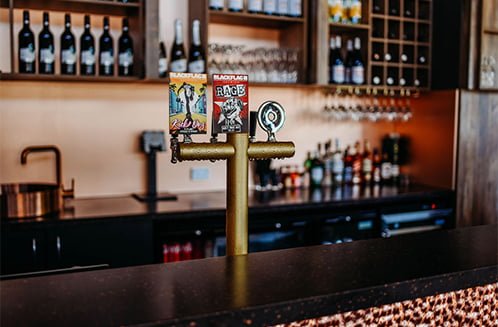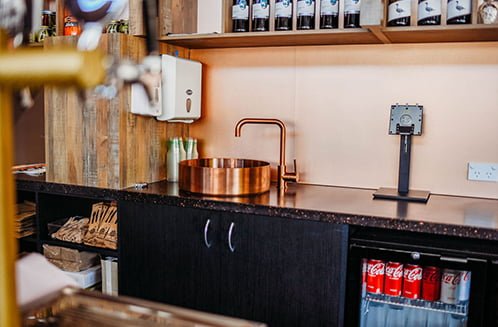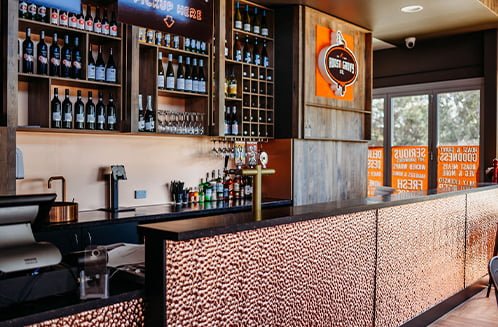 Highly Professional!
We have known Belinda and Brett for over 10 years through Austaron's involvement in IFA and the general joinery sector in SE Queensland. We have built up and continued our business relationship with them as we believe in supporting locals and like-minded industry people. They are always professional, punctual, friendly and their level of customer service is outstanding.
They closely monitor what's happening in the construction/fit-out sectors and update their colours to follow trends and changes. They regularly update us on new products and product applications, so we stay up to date and in front of the game, which can only be a good thing for our customers. The ordering process is easy, all enquiries are answered quickly, and delivery is always prompt.
They're a highly professional duo with passion for what they do and they have a great reputation for building lasting relationships.
Contact us & let's start creating
Need more information or have a project you would like to discuss?