Improving Interior Privacy for Beachside Property
Backing onto Sydney Harbour National Park, the view from the dining area of this family home is stunning!  With the swimming pool and outdoor entertaining closely situated near the dining, the areas connect seamlessly. Large bifold doors open to reveal an unobstructed view over North Harbour, creating a perfect back drop to kick back with friends and family. With the guest bedroom and powder room also nearby, this space developed the need for a screening solution between the two areas. With so much attention to detail to embrace the visual delights that surround this property, it is no surprise the clients wanted a privacy screen that not only looked great but did not disturb the beautiful outlook.
Seeking a point of difference to enhance the dining room, Kaynemaile Architectural Mesh was selected in colour Steel, producing a perfect backdrop and at the same time creating the desired hallway separation. The addition of the mesh embraces the relaxed feel of the space with its soft-to-touch texture and subtle reflective nature. Fixed to the ceiling and nestled between the columns, the mesh flows freely, allowing easy access for cleaning.
The addition of Kaynemaile mesh has achieved privacy and the hallway passage for a thoroughfare to flow around the dining area. The feature screen not only looks amazing, but it also allows separation between the two spaces without visually blocking the sectioned-off areas of the room, maintaining views and its open plan aspect.
With round columns featured at both ends of the dining room, the perfect foundation was in place to implement the decorative screening. Easy to install Kaynemaile Architectural Mesh is a great addition to the interiors of the home and, with its lightweight nature it is a perfect screening system for retrofitting. Additionally, with its flowing fabric like structure, curves are easily adapted to the design for extra impact.
Kaynemaile Architectural Mesh Colour Selection: Steel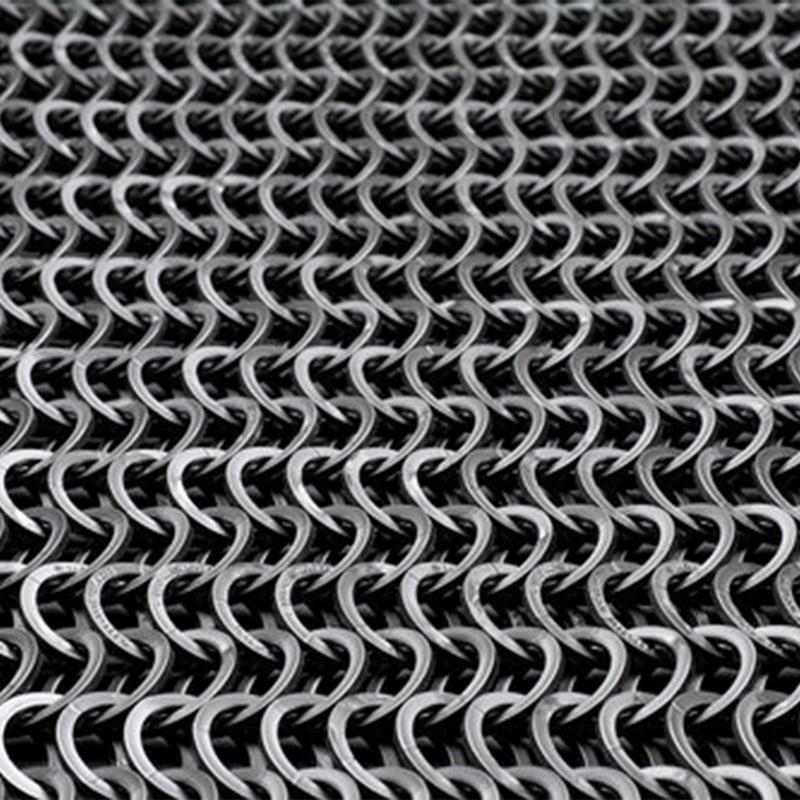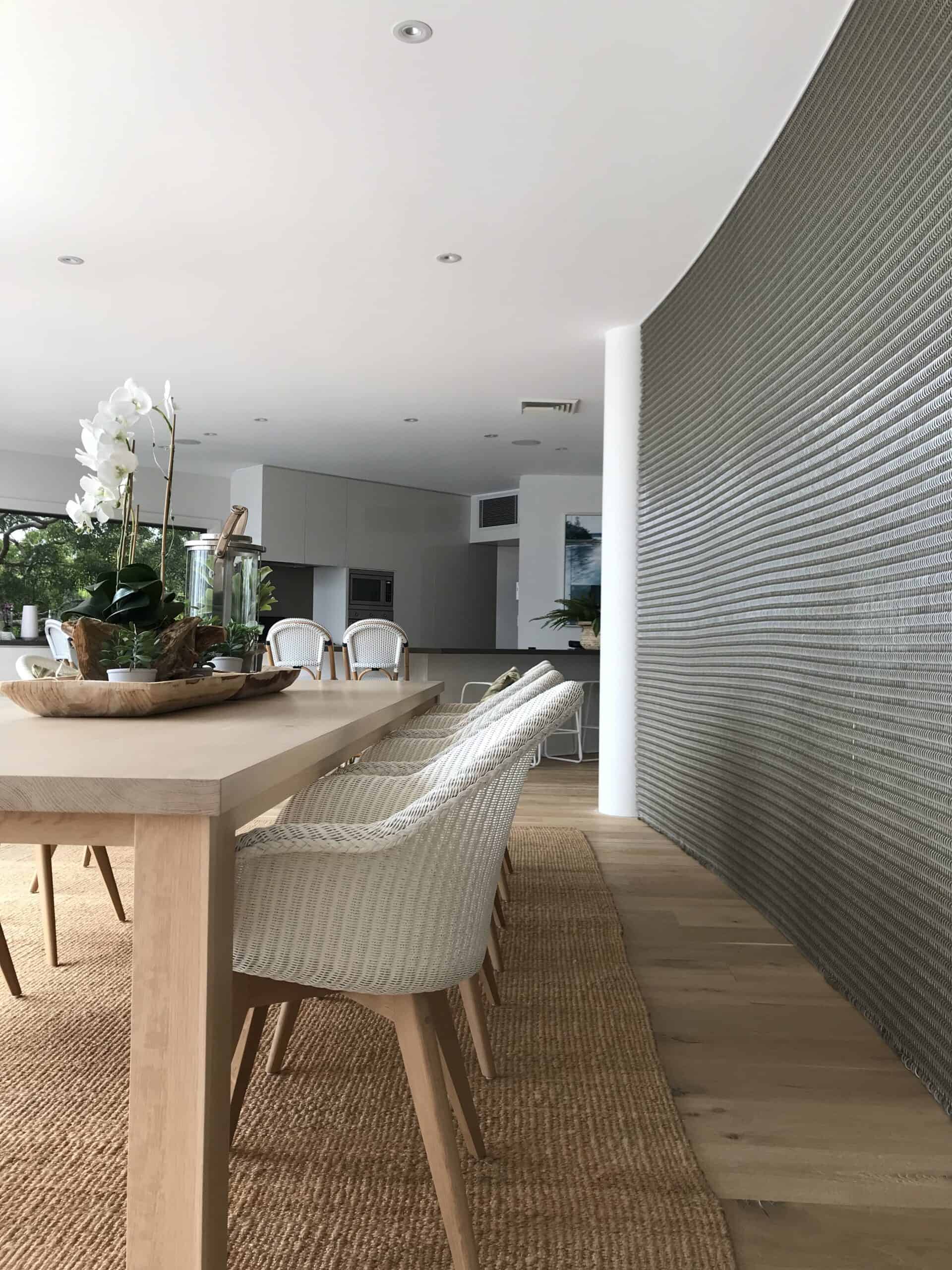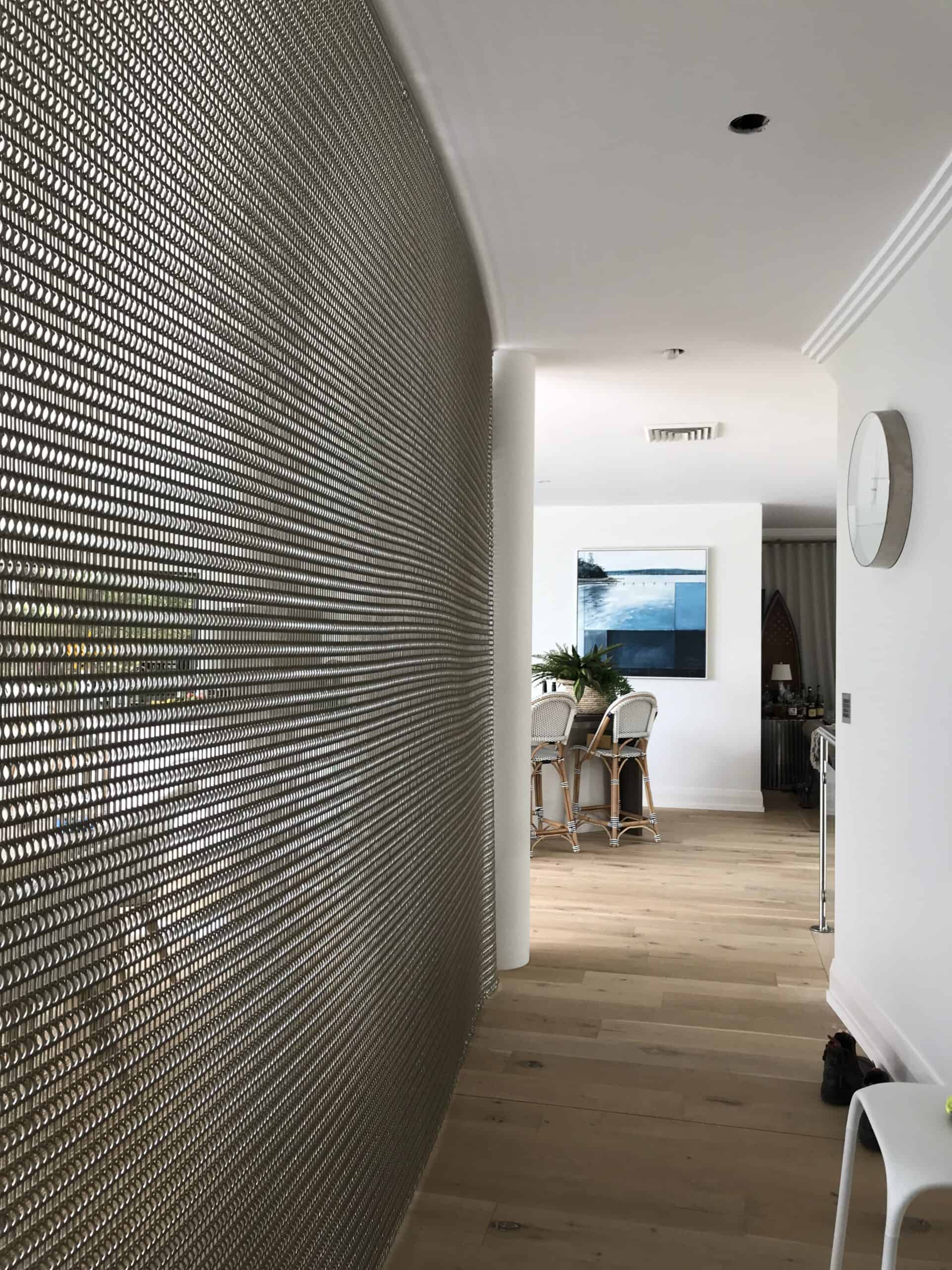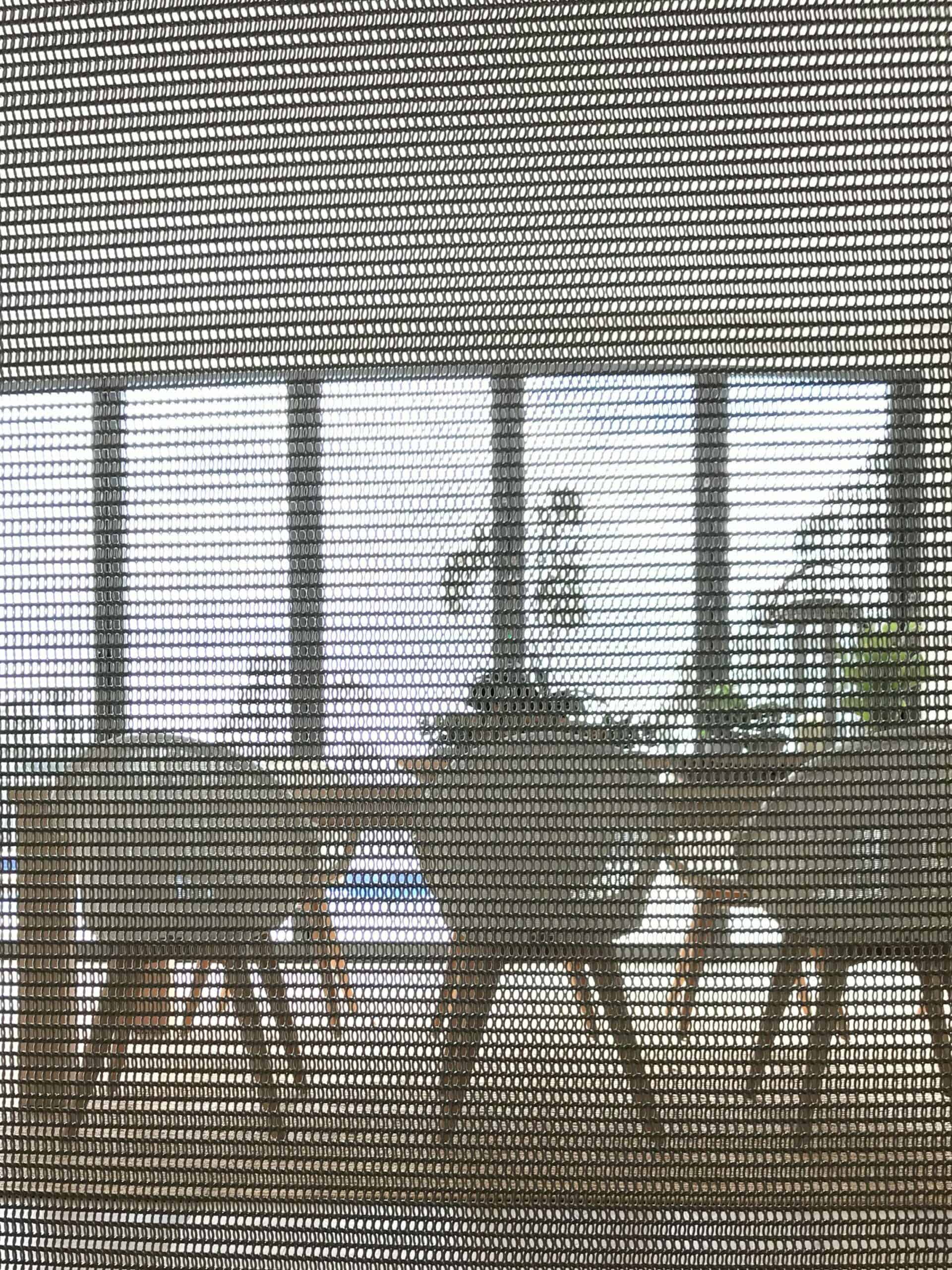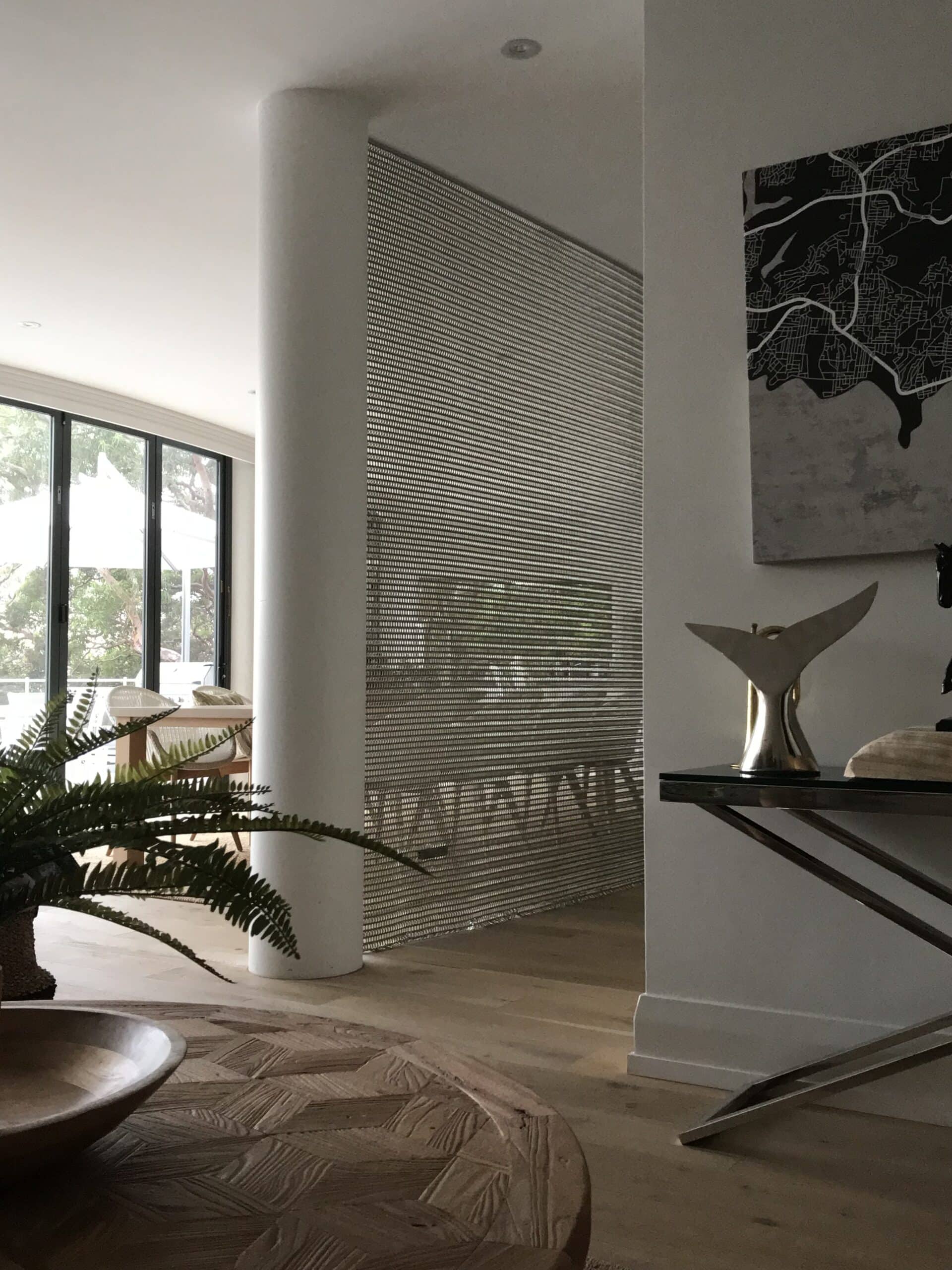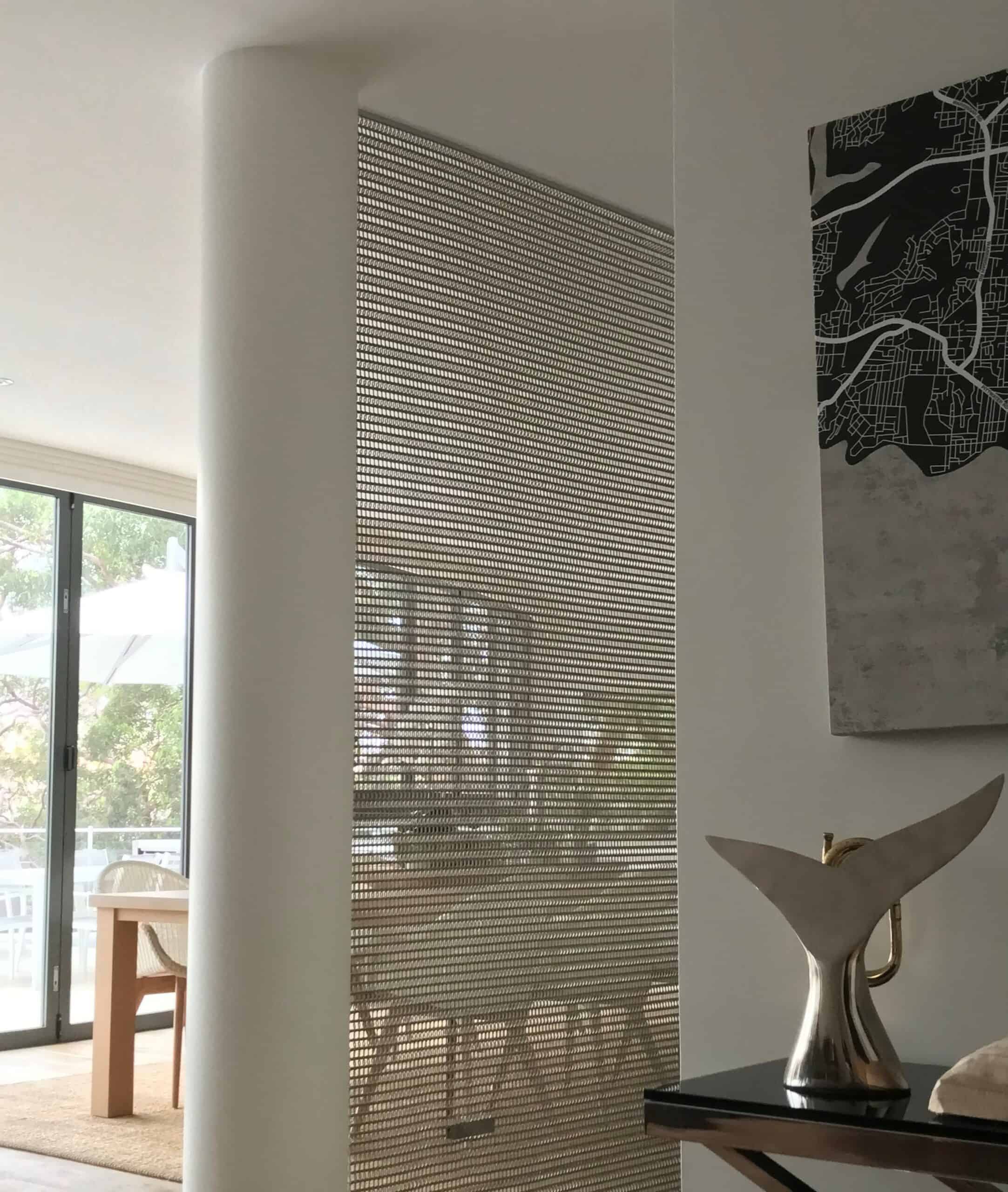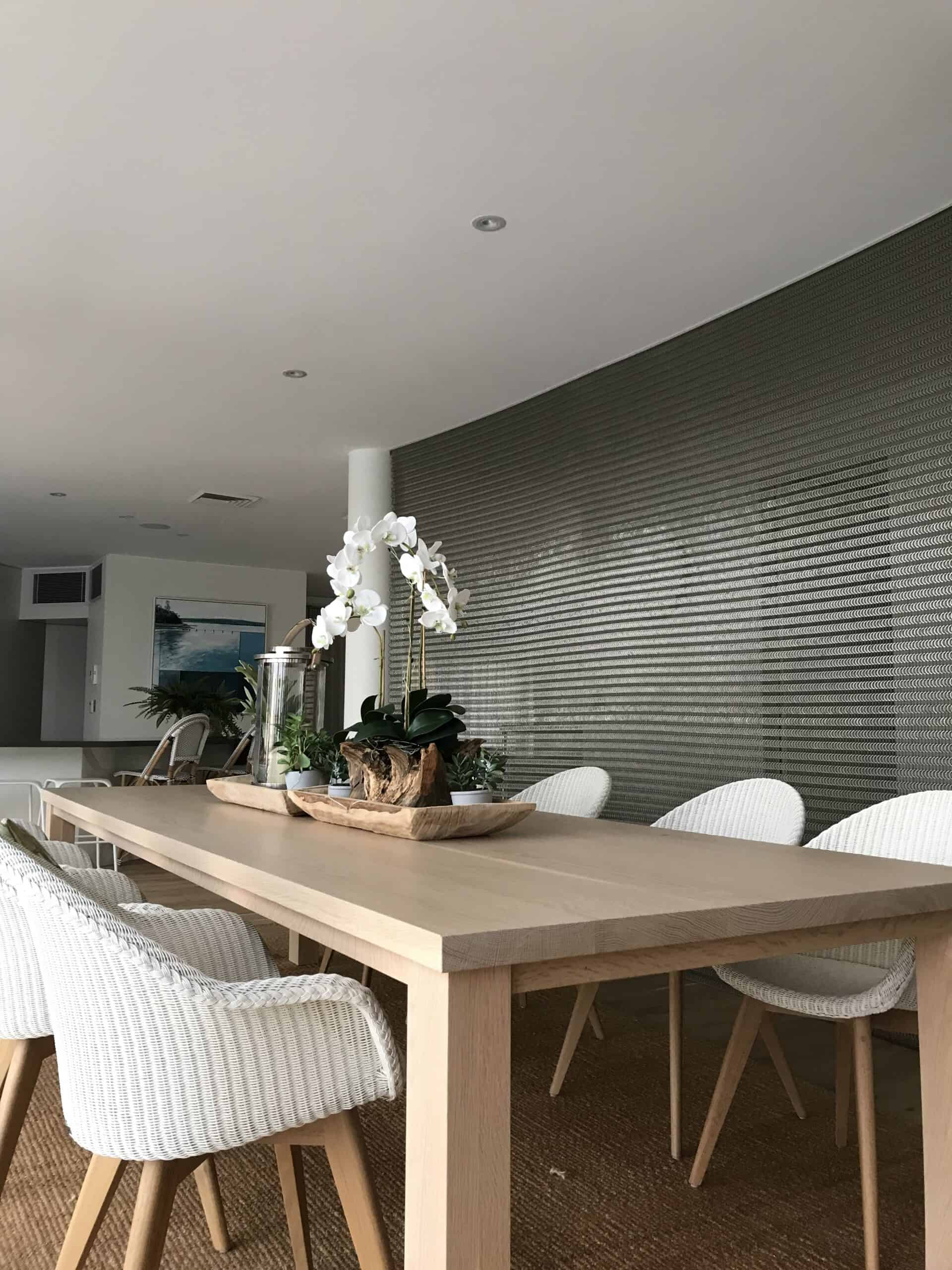 Still can't find what you're looking for?
Contact us & let's start creating