X-Active Premium Gym, situated in Rhodes, NSW, stands out as a premier establishment in the fitness sector, boasting top-tier fitness equipment and exceptional facilities. Driven by a vision of fostering a fitness community, X-Active aspires to be the ultimate fitness centre and the premier gym in Rhodes, where individuals can connect not only with their bodies but also with like-minded individuals who share their passion for fitness, well-being, and personal growth.
In their pursuit of a gym interior that exudes a 5-star experience, careful consideration was given to the choice of materials that would complement the traditional gym setting. To provide a lavish backdrop to the high-quality exercise equipment available to its members, X-Active opted for Kaynemaile Architectural Mesh in colour Bronze, a decision that transformed their gym's ambiance.
This remarkable 3-meter drop features an impressive 22-meters in length, seamlessly connecting to a 600m drop to continue an additional 14.8-meters, the choice of Kaynemaile Architectural Mesh allowed for the creation of a seamless curtain that gracefully spans the entire distance as one continuous piece. Thanks to the material's soft, fabric-like properties, it effortlessly follows a custom curved rod and is easily installed using a straightforward hanging system.
The continuity and fluidity of this feature is made possible by Kaynemaile's innovative manufacturing technique, which enables the creation of architectural mesh screens of any size without visible seams or joins. This lightweight solution, weighing only 3kgs per square meter, simplifies the installation of large screens.
Kaynemaile Architectural Mesh is an ideal material for various interior design applications, including hanging, fixed frame, and ceiling installations. The mesh also offers exceptional solar and privacy screening capabilities for exterior applications. Demonstrating a strong commitment to environmental sustainability, Kaynemaile has now introduced RE/8™ bio-circular architectural mesh, adding even more reasons to consider this outstanding product for both interior and exterior projects.
RE/8 architectural mesh is comprised of an industry first cradle-to-gate carbon neutral polycarbonate by Covestro, a leading global producer of advanced polymers.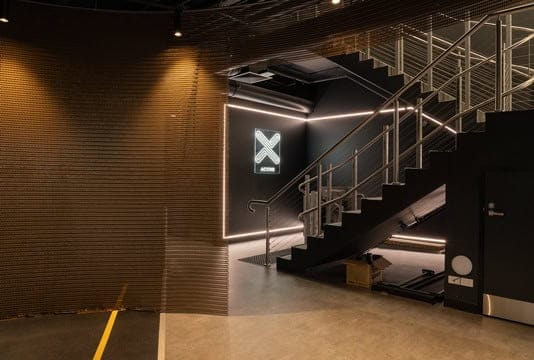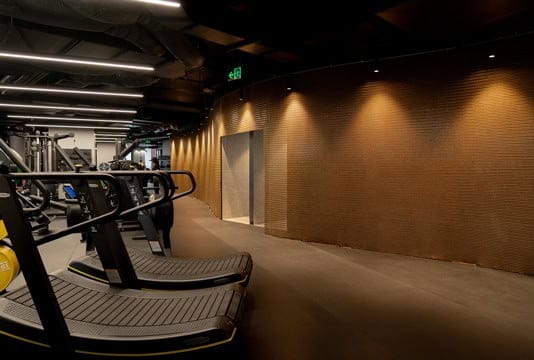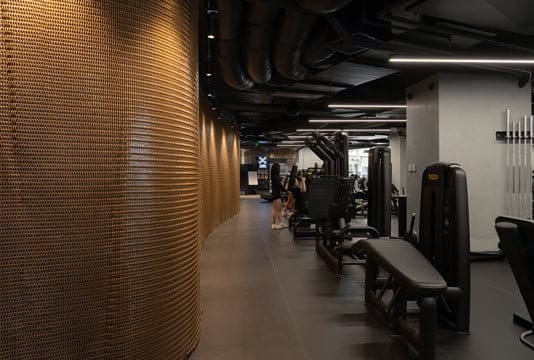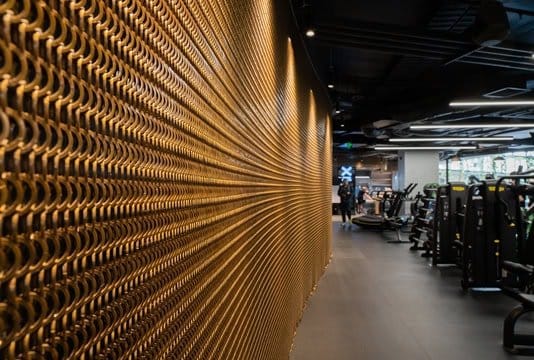 Contact us & let's start creating
Need more information or have a project you would like to discuss?