Design by: Mark McConnell, Mima Design Pty Ltd
Location: Sydney, Australia
Staron Application: Cafe
Staron Colours: Bright White
This project by Mark McConnell of Mima Design Pty Ltd for the Moochi kiosk in Hurstville, Sydney features Staron® in colour Pearl as the external cladding around the entire perimeter of the kiosk. It has been thermoformed to create soft curves around the corners. With a contrasting custom colour – Rubin – to match the corporate Moochi colour for all the integrated signage. The Rubin signage has been in-layed into the Pearl cladding. In the evening the signage is backlit and all the Moochi branding illuminates.
"For the outdoor location Staron® is a great surface solution due to its UV stability, durability against the elements and resistance against graffiti", says Mark, Mima Design about selecting Staron® for this project.
The Staron® surface continues to the inside surfaces of the serving counter and window envelope. The surface creates an integrated solution for the storage and display of the Moochi toppings behind a window within view of customers, so that they can watch their frozen yoghurt order being created. Staron has also been used on the table tops in the seated areas.
Congratulations to Mark and Mima Design for creating a unique and striking design that truly takes advantage of the performance properties of Staron.
Staron Solid Surface Selection: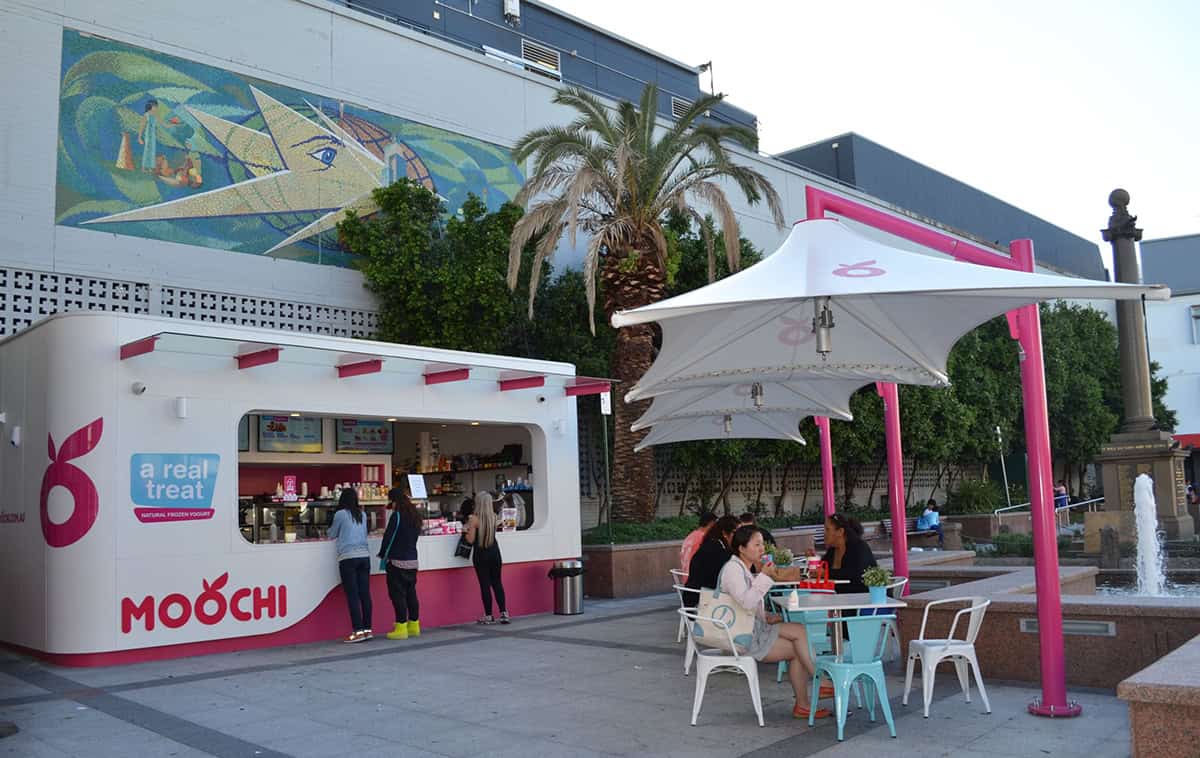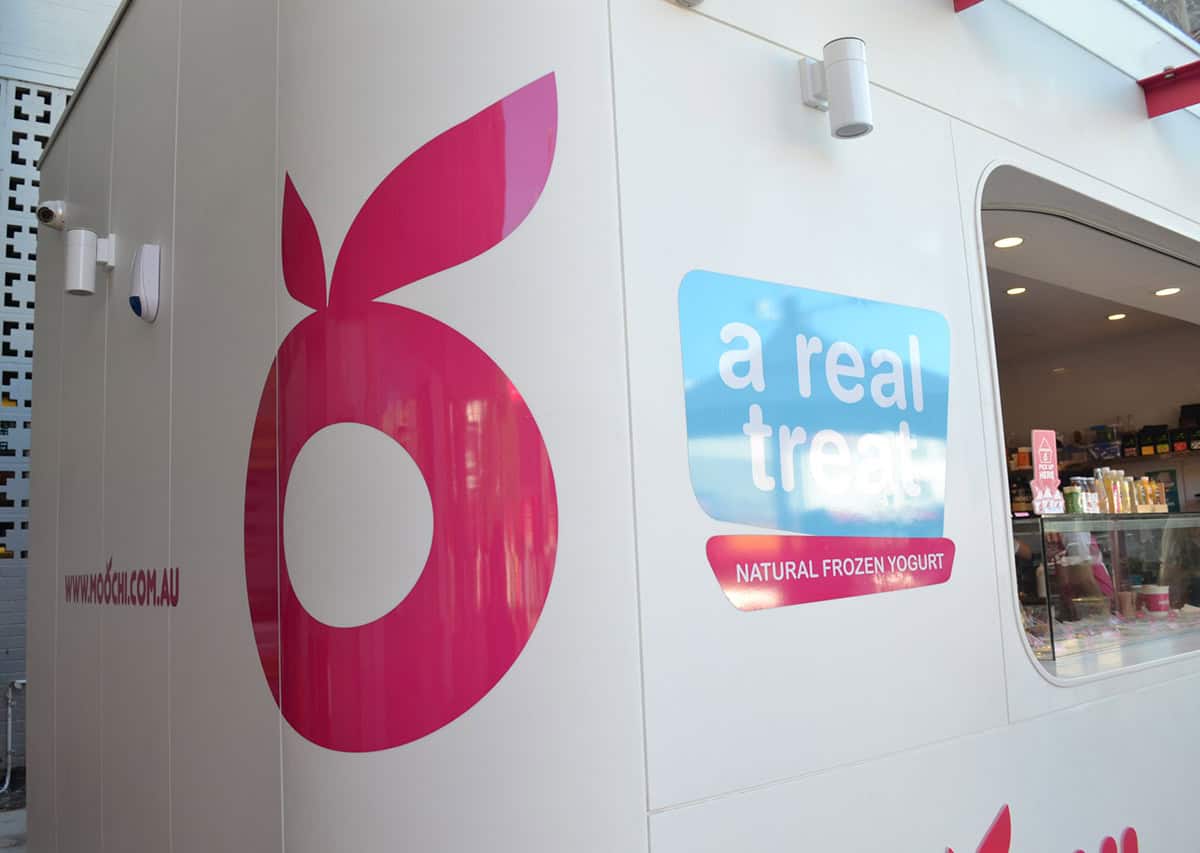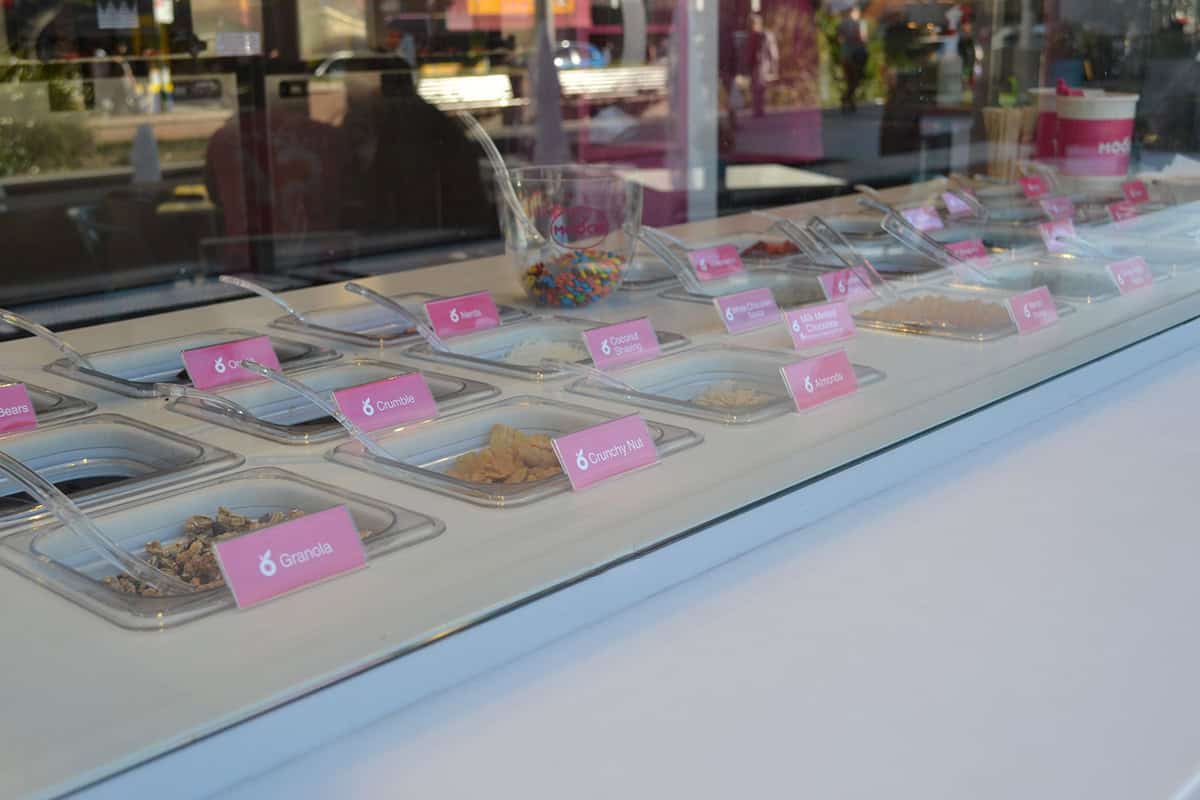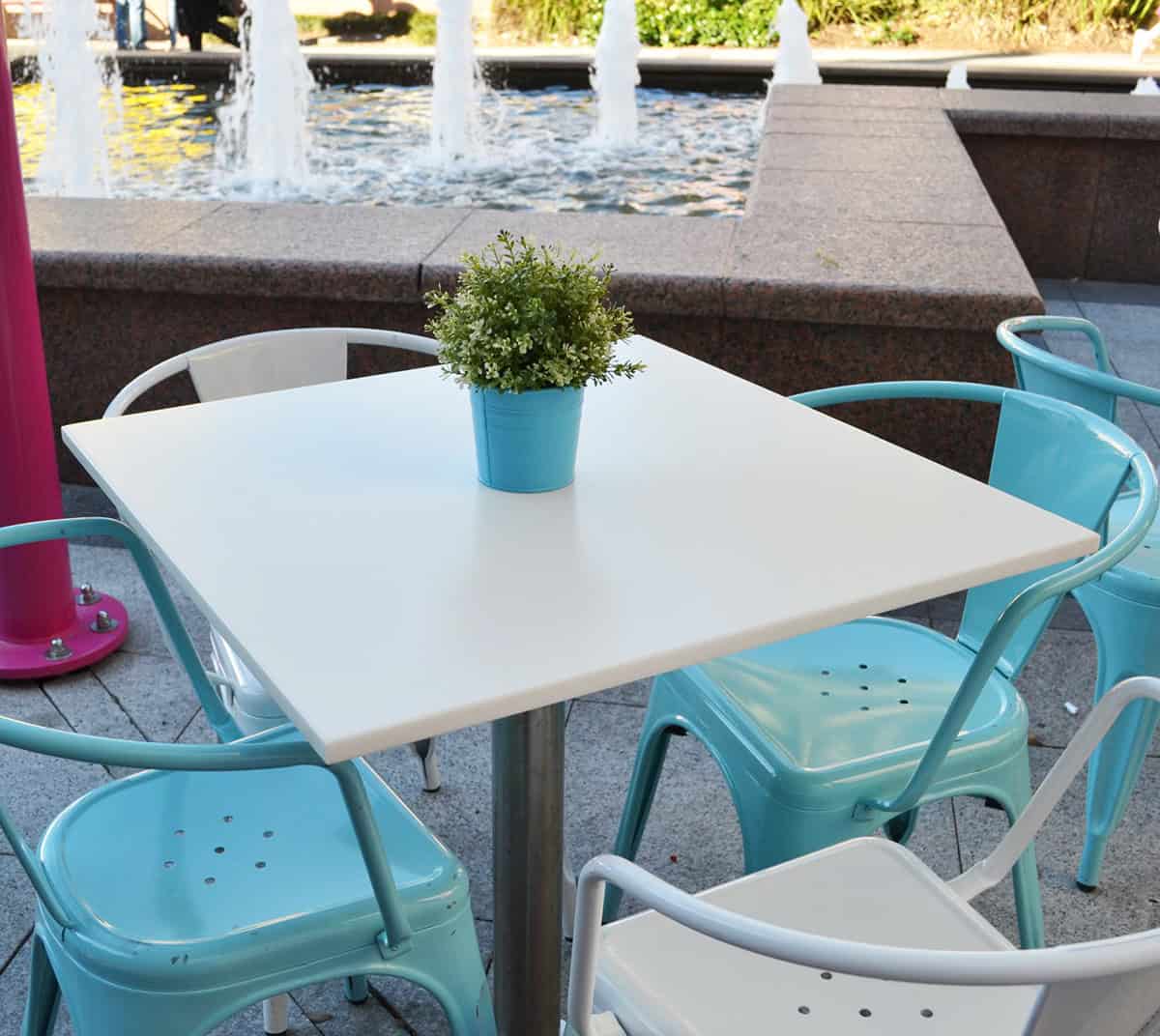 Contact us & let's start creating
Need more information or have a project you would like to discuss?