Designed by Maja Marshall – BA Constructing Architect
photographer: John Williams
Striving to strike a delicate balance between privacy and openness with Kaynemaile Architectural Mesh. When constructing a magnificent home in a breathtaking location, it is crucial to consider the appropriate finishes that enhance rather than diminish the surrounding view. This exceptional property, situated in Queenstown, New Zealand, exemplifies a perfect fusion of materials.
As one approaches the residence, the indoor-outdoor entertainment area takes center stage, capturing the attention of visitors. In order to incorporate privacy screening without compromising the openness of the space, the homeowners sought a solution that would also allow ample light to permeate and preserve the impressive backdrop.
With meticulous consideration given to the selection of products that would shape the property, the architects envisioned the advantages of integrating Kaynemaile Architectural Mesh into the home.
For the outdoor entertainment area, the combination of concrete and steel forms the foundation of the exterior space. The use of timber in furniture and the connection to the outdoors harmonize with the overall aesthetic, creating a cohesive palette of finishes.
The Kaynemaile Mesh provided a distinctive feature screen that seamlessly blended with the property while simultaneously making a statement, without undermining other elements. The choice of the colour Bronze infused warmth into the overall design, while the mesh itself offered a soft texture that is unique to the mesh. As the natural and artificial lighting conditions shift throughout the day and evening, the visual appearance of the mesh undergoes a transformation, adding to the allure of the space.
Kaynemaile Architectural Mesh has also captivated the attention of others who see it, the privacy screen has not only enhanced the aesthetics of the home but has also sparked inspiration in others.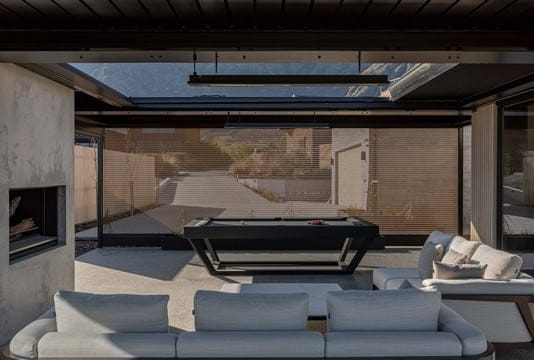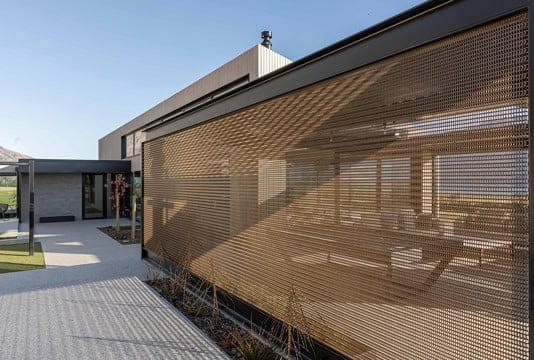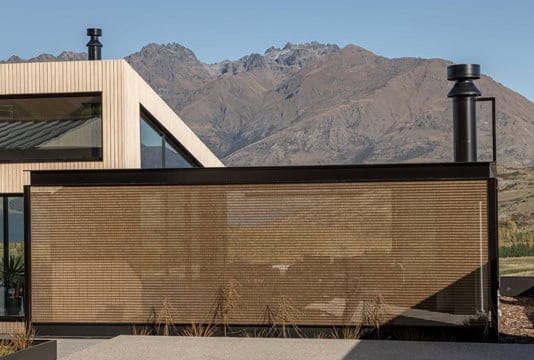 Contact us & let's start creating
Need more information or have a project you would like to discuss?