Charles Stuart University
Specified by: Thomson Adsett
Location: Charles Stuart University, Bathurst, Australia
Staron Colour & Application:
Sunflower clad to stairs and stair walls
Quasar White clad to top and front of the staircase
The design criteria for this project was that the building be a character in the story of the learning program– it was not simply to be the backdrop. The design had to be an active participant in the learning process. It also had to be free of the constraints of a traditional university environment. The building, which is a part of Charles Stuart University, was designed to accommodate the university's unique new degree, which equips students with both engineering and business skills. With this in mind, Staron was selected in colour Sunflower specified for a staircase, with the surface starting on the steps and continuing to the walls of the staircase. Staron® in colour Quasar White then continues above the stair handrail and over the other side of the wall, making the staircase a striking design feature that introduces a unique brilliant colour and character to the space.
Staron Solid Surface Selection: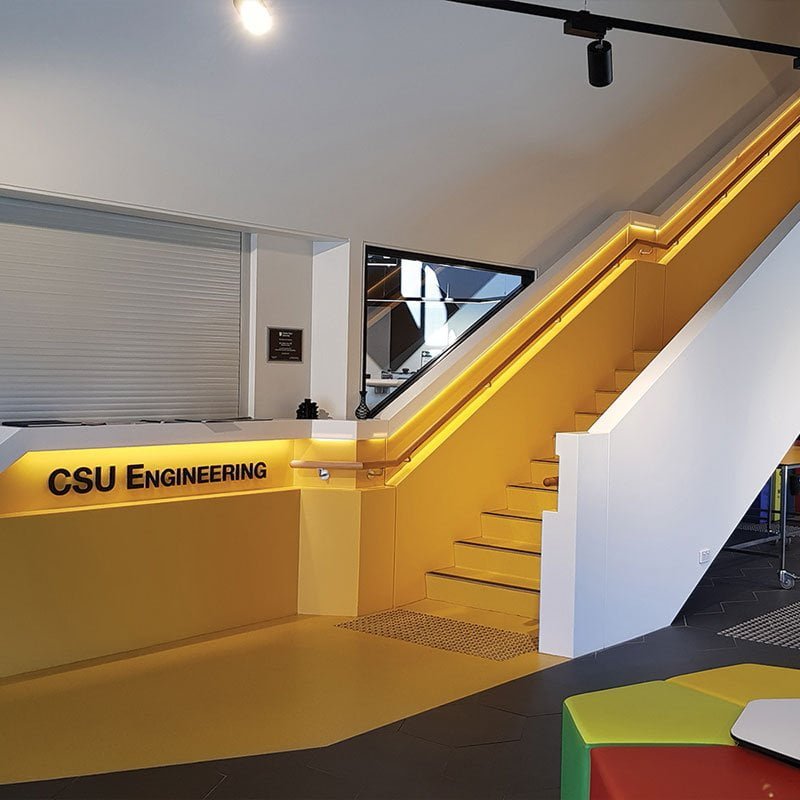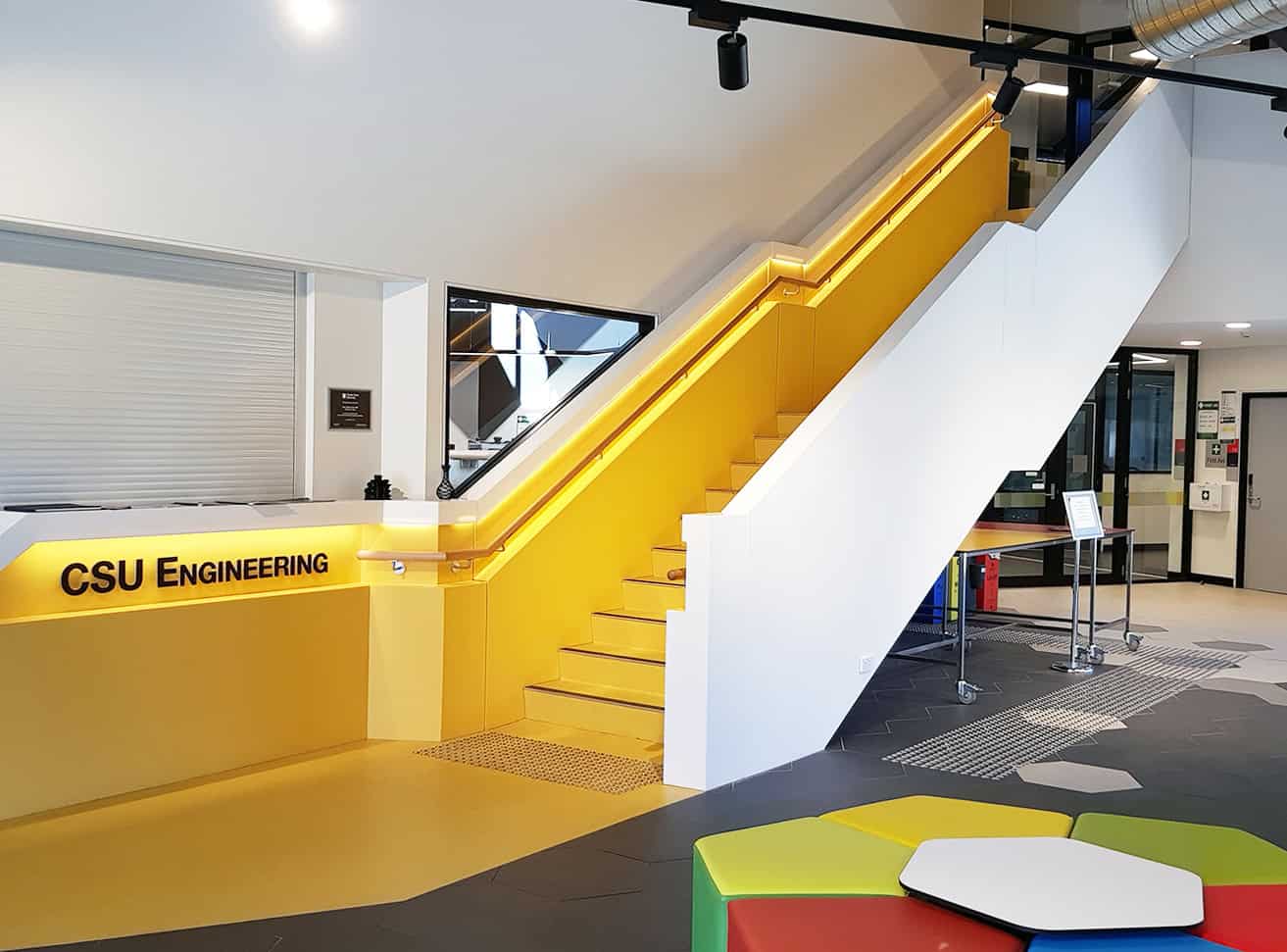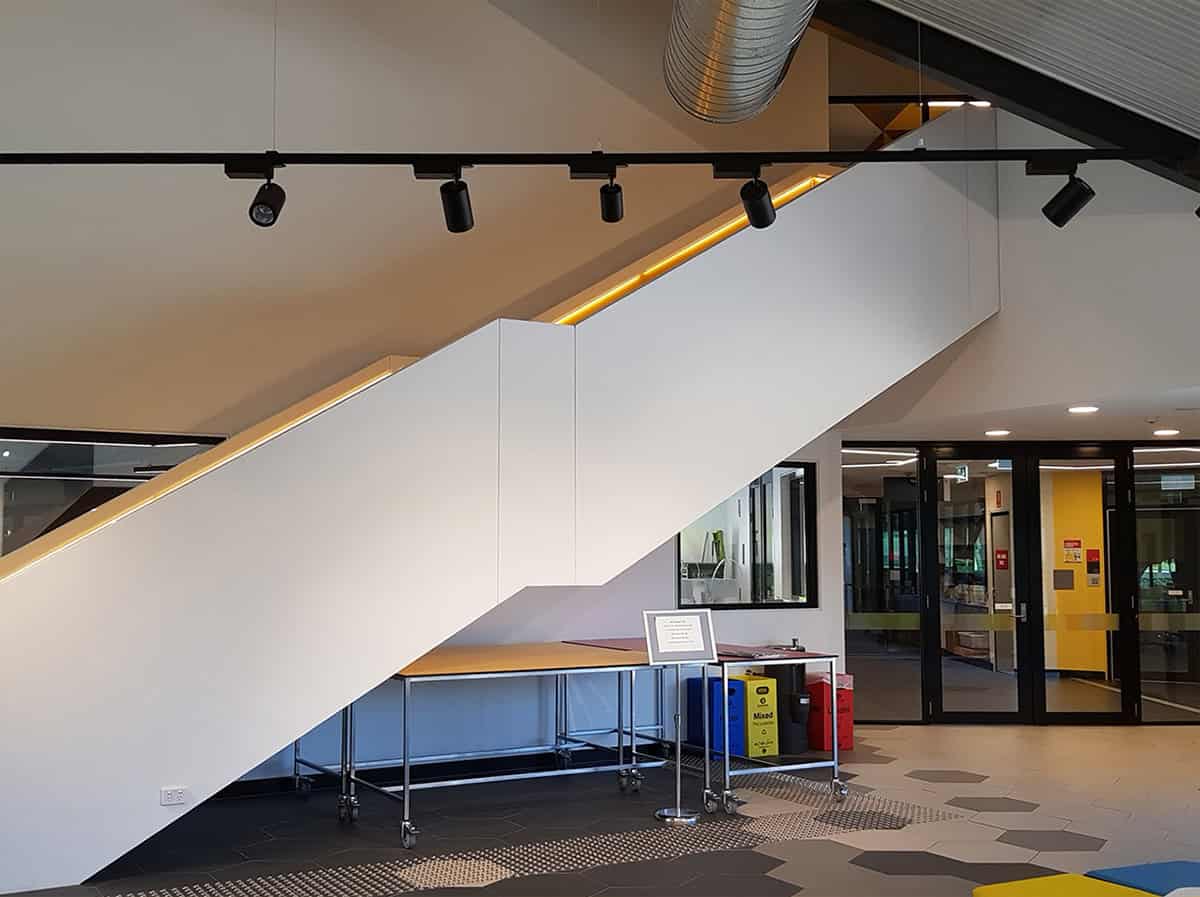 Contact us & let's start creating
Need more information or have a project you would like to discuss?