By Modern Kitchen Northside – Cabinet maker
The owner of this home did not want to exclude the humble hallway journey from their design brief
Creating a slightly wider hallway with set back nooks gave the perfect foundation to design a standout feature in an area of the home that can often be overlooked during a renovation.
Very experienced with the design versatility and benefits of Solid Surface, Staron Bright White was the product of choice for both the hallway linen cupboards and home office desk.
Mario Romano Walls in Lake design was selected for the 6 cupboard doors, routed directly into Staron Solid Surface. This not only cleverly concealed the hallway cupboards but, in the process, created a textured artwork that looks stunning and feels amazing!
With white being the colour of choice for the home office desk, the need for a product that is easy to maintain while also comfortable to work at meant that Staron was again well suited to this application. A mitered front edge of both bench and drawer gives a streamlined appearance to the desktop, with opening access incorporated under the front panels. The design detail gives the visual of decorative feature panels to the desk.
Selecting 50mm thick timber for shelving and a thinner 20mm timber framed each individual section, jutting out from the nooks for added impact. The warmth of the timber complements the Bright White Staron Solid Surface giving the space a welcoming feel. The hallway journey is forever changing with light and shadows constantly throughout the day and evening – and the Mario Romano design captures this perfectly.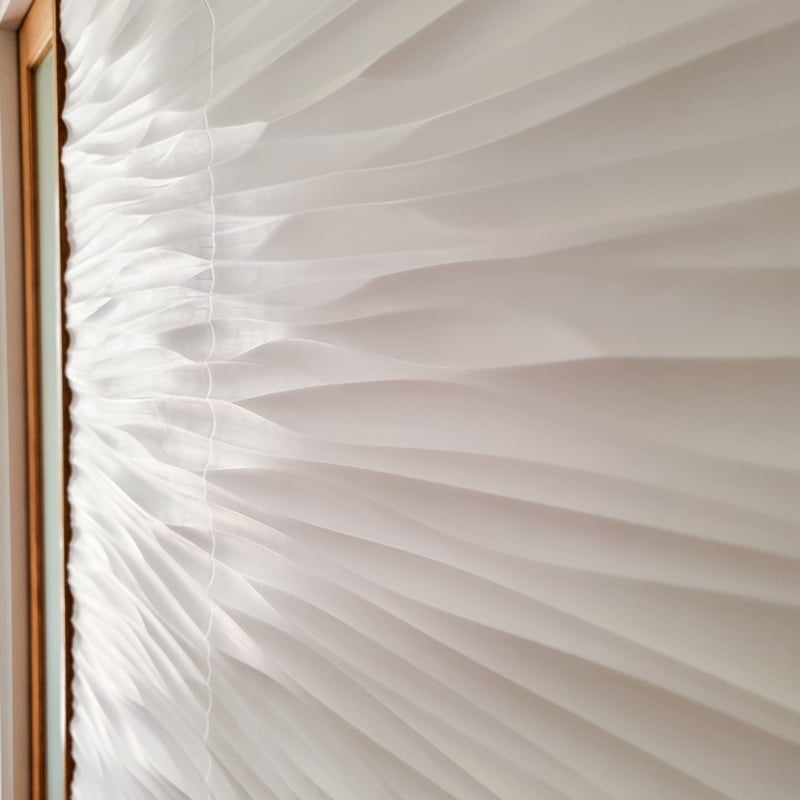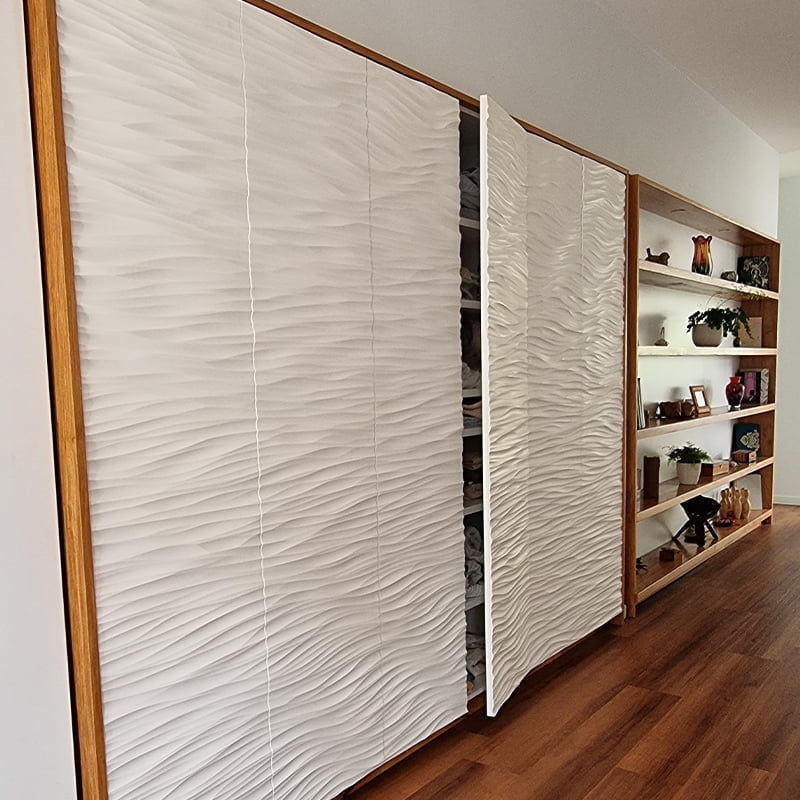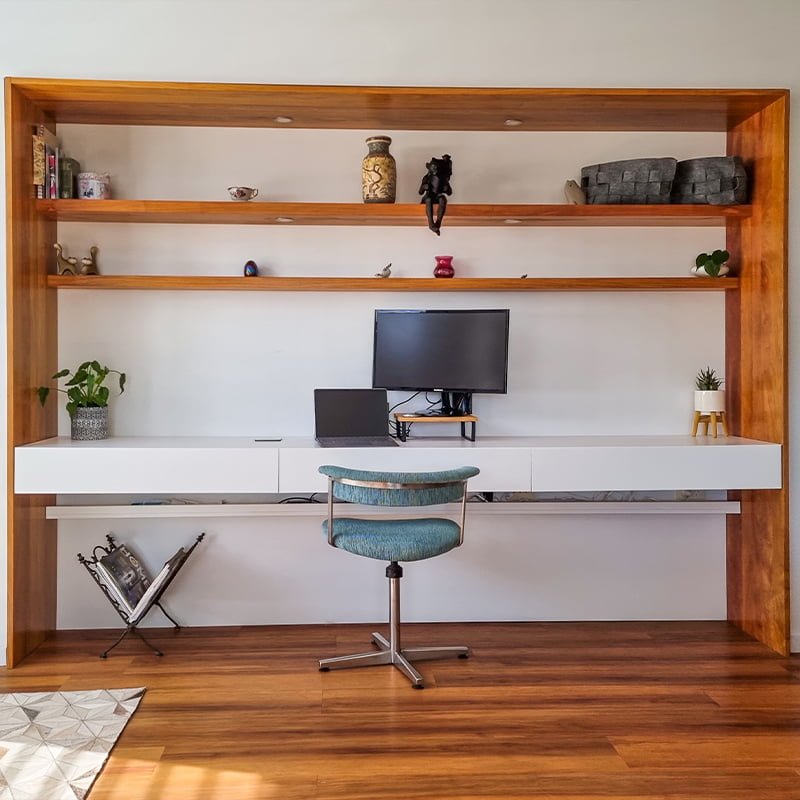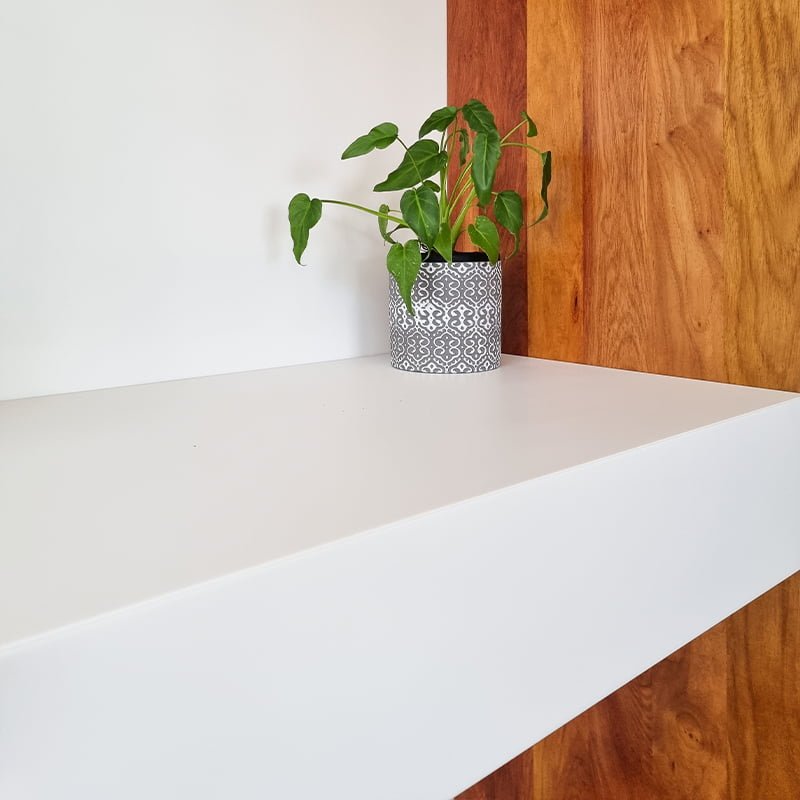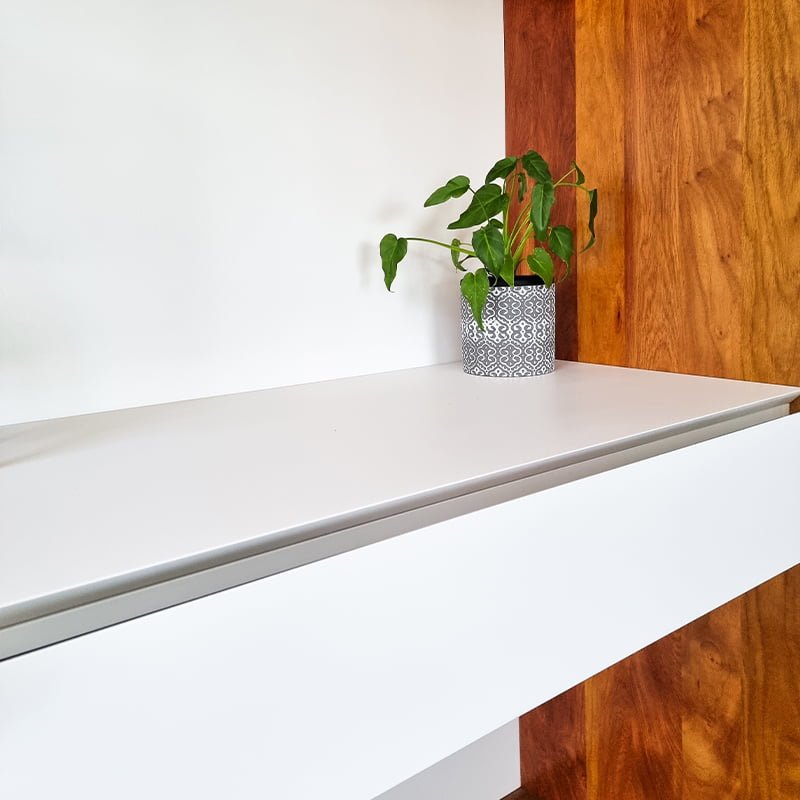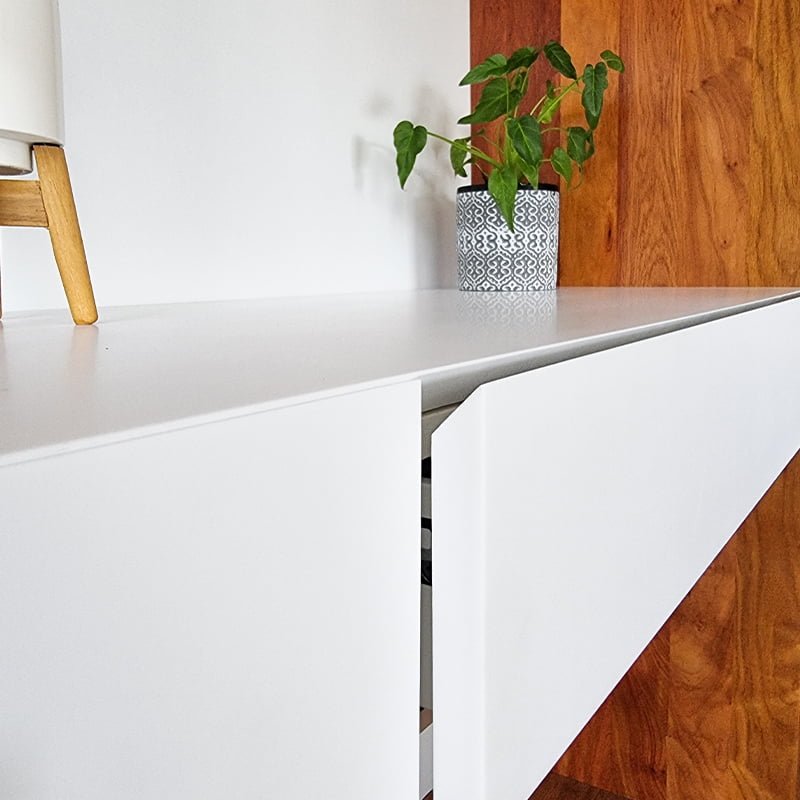 Contact us & let's start creating
Need more information or have a project you would like to discuss?