The University of Queensland
Designed by: Luke Pendergast, Conrad Gargett
Location: The Teaching Space Project, Queensland, Australia
Staron Application: Laboratory benchtops with custom anti-drip edge, integrated splashbacks and custom sinks
Staron Colours: Aspen Glacier
Photography: Christopher Frederick Jones
The Teaching Space Project delivered a high-tech PC2 undergraduate interactive wet laboratory facility. The space has been designed to fill identified key gaps in the school's upper-level undergraduate teaching program. The new teaching facility is located within the Heritage Listed Goddard Building (1961) which forms a part of the University of Queensland's Great Court Complex. The project enables the ability to instruct students in modern biological techniques requiring a high level of containment, and the capacity to deliver small-group tutorial-based instruction within the context of computer-based learning. The aim was to provide, high quality, state-of-the-art teaching spaces that are future-oriented and have the facilities and flexibility to teach 21st-century biology. Staron® is used on all benchtop surfaces. Not only offering excellent visual appearance and design flexibility but also excels for its hard-wearing, non-porous, chemical resistance and virtually seamless nature – making it an ideal product for a physical containment laboratory design.
Staron Solid Surface Selection: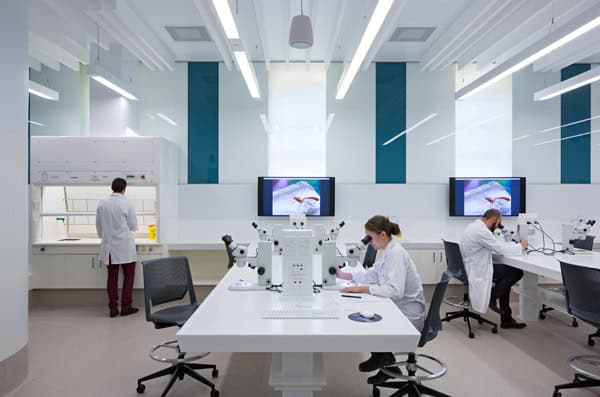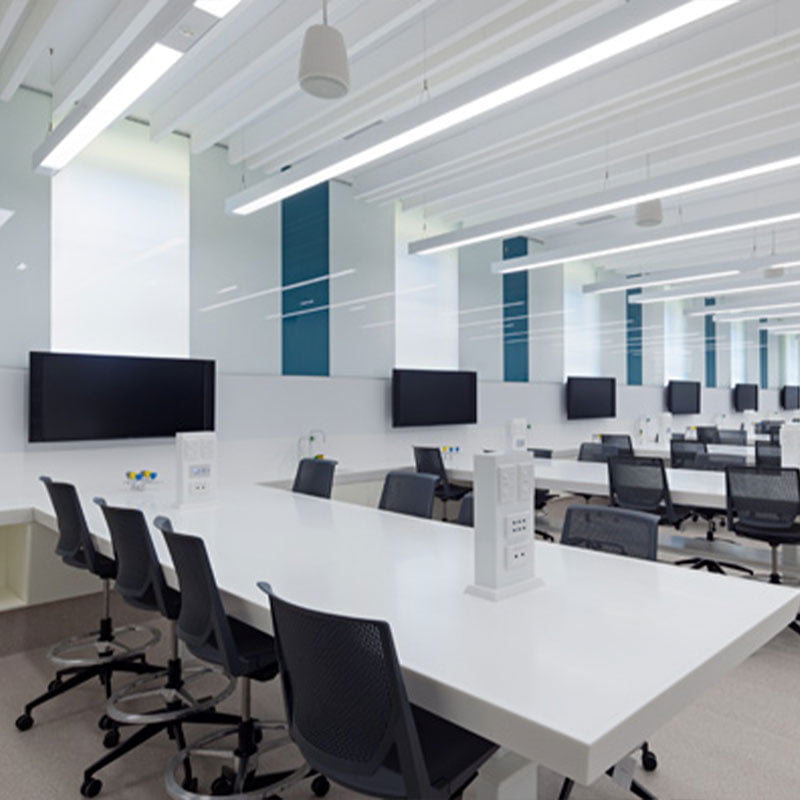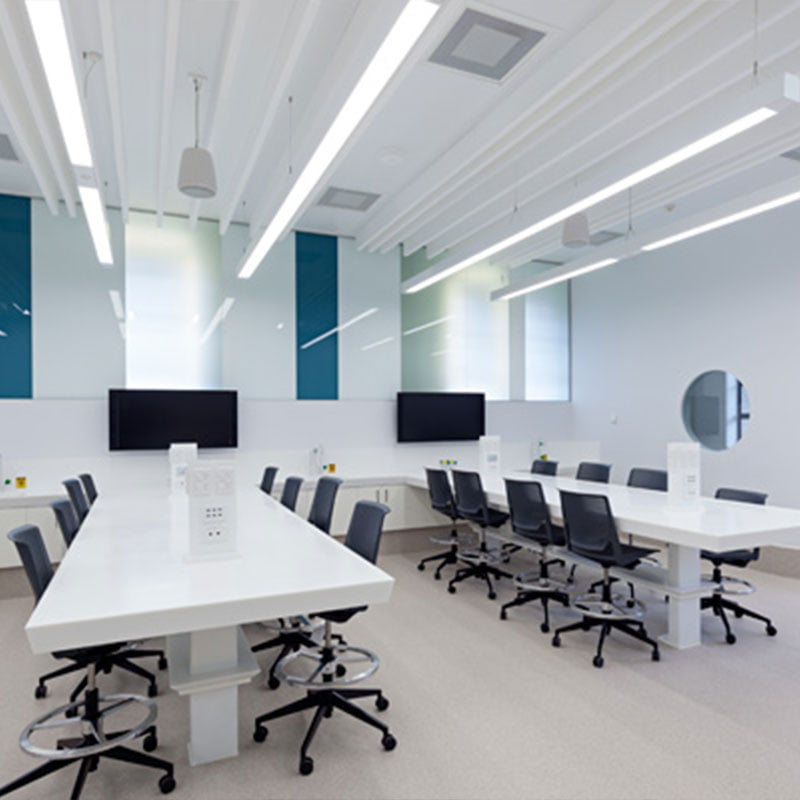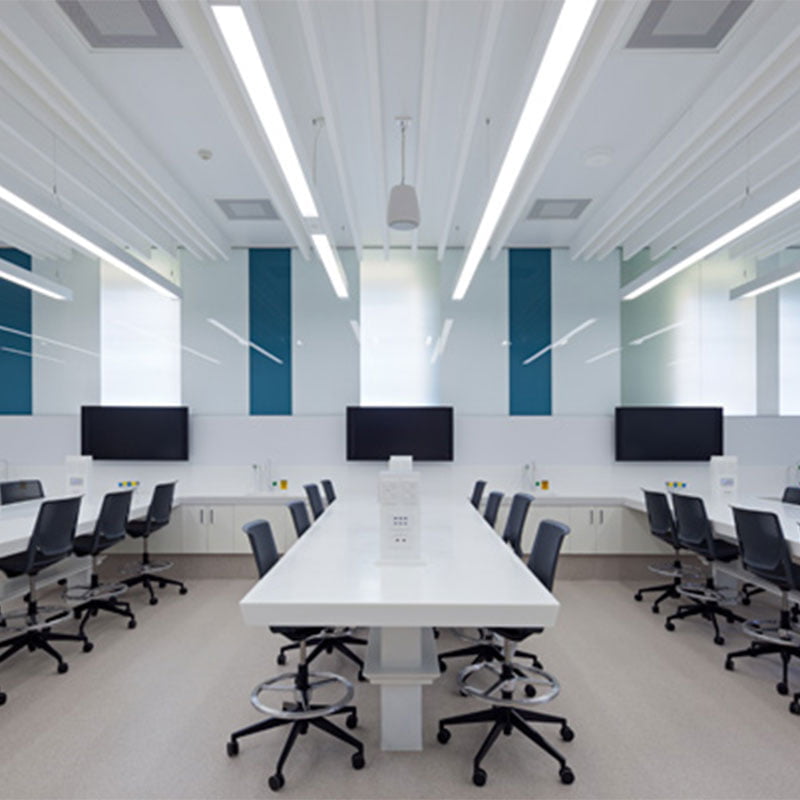 Contact us & let's start creating
Need more information or have a project you would like to discuss?