Interior Refurbishment of the Heritage Listed Reid House building. Behind the façade of the beautiful heritage listed Reid House building, located in the Sydney CBD, is the recently refurbished KAO Salon Academy. The Academy – well known for its innovative classes and state-of-the-art facilities – shows how effortlessly modern materials can flow cohesively within the realms of vintage architecture.
Greeting everyone that enters the academy is a stunning three-dimensional Mario Romano Wall in Origami design. Backlit to give extra impact, it offers a beautiful backdrop within the corridor; this artistic feature wall is visible from various points that lead through this space.
Looking for clean lines, simplicity, and monochromatic finishes, Staron Solid Surface in Bright White was selected for the reception counter and the lunch and tearooms. Not only chosen for the premium aesthetic Staron Solid Surfaces offer, but it was also selected for its easy to maintain properties, along with the reassurance that it would remain a crisp white colour throughout its life. One of the tallest buildings of its time using a timber post and beam structure, the selection of Staron in Bright White allows the hardwood support columns to be a prominent feature in the fit out.
The need to be able to open and close off specific areas of the Academy led to the selection of Kaynemaile Architectural Mesh, specified in both fixed frame and folding screens with Bronze the selected colour to complement the interior. The modern chainmail fabric consisting of polycarbonate interlinked rings, provides a unique focal point, creating privacy while maintaining visibility.
The KAO Salon Academy showcases a collection of the Austaron Surfaces product range coming together in one project.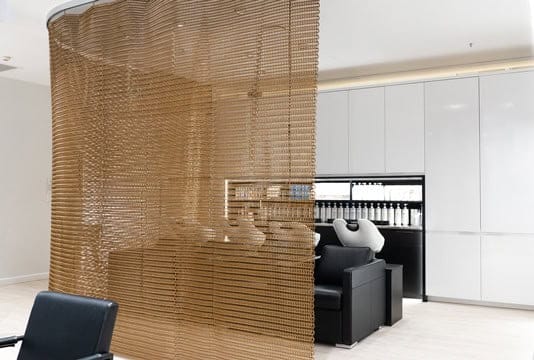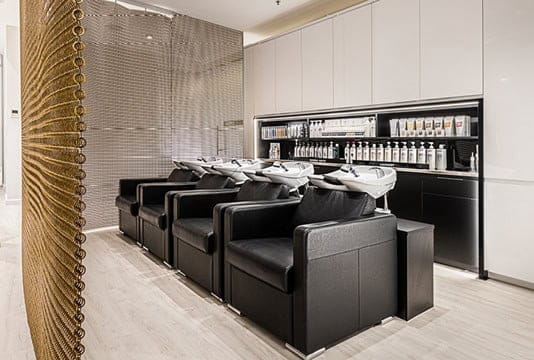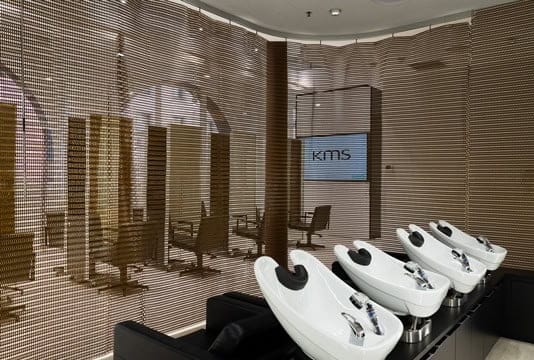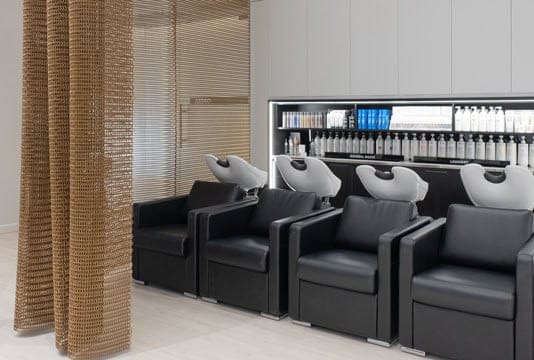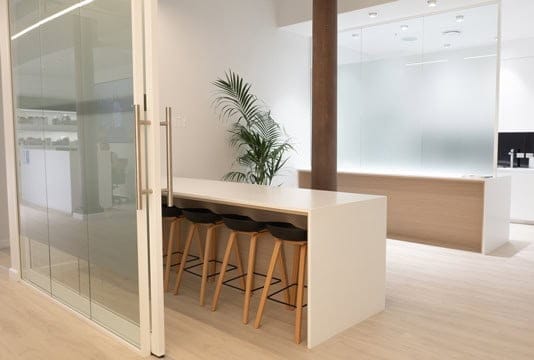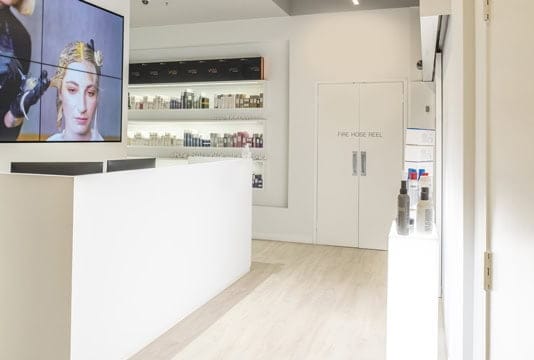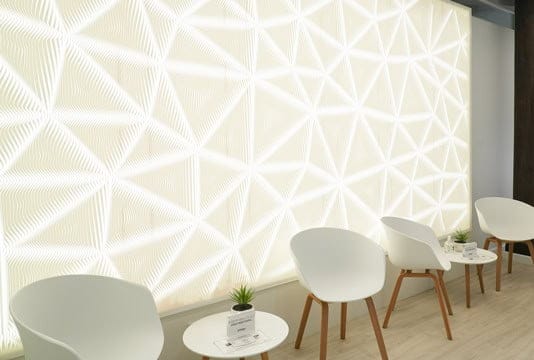 Contact us & let's start creating
Need more information or have a project you would like to discuss?