The Staron Design Award 2018, residential category winner is Gavin Hepper, Concepts by Gavin Hepper.
Gavin has been recognised for excellence in design for a kitchen space in a family home on the sunny South Coastline of NSW. Within metres of the beach, this family home maximises its location and functionality to modernise its lifestyle appeal and capitalises on the breathtaking views.
The centrepiece of this project is the impressive, oversized island bringing concealed functionality into the heart of the home. Using Staron Solid Surfaces with a 12mm edge in colour Sanded Heron as the benchtop, enabled seamless connectivity within the monolithic island and its concealed beauty. The key feature and magic of this kitchen are in those items that are still concealed. Technology has been introduced through the centrepiece with an uprising of the island to reveal four dimensions of activity and functionality. When this centrepiece rises electronically, additional functions of the space are revealed, including a storage or breakfast zone, a cooking station with pantry essentials, a study nook with a media-tech zone and a fully stocked bar.
When the centrepiece is closed, the two Staron surfaces meet again and become one large island surface. The island under bench storage also features an abundance of space with drawers, cupboards, shelving and two wine fridges. It features mitred edges so that the timber appears to flow and wrap around the dimensions of the island.
Staron in colour Fog has also been utilised for seamless integration in the servery and wet areas. The versatility of Staron allowed for it to be wrapped around the window, benchtops, sidewalls of the cabinetry and underside of the bulkhead. The surface reflects the light, connecting the alfresco area and servery. At night the LED stripe lighting recessed into the Staron illuminates this space to create a beautiful ambience. The clean lines of this space create a minimalistic look and feel, while the colours provide an urban, yet coastal feel.
The end result is an inspired dynamic space, dedicated to relaxing, cooking and entertaining. Congratulations to Gavin for creating this incredible space in this stunning location.
Staron Solid Surface Selection: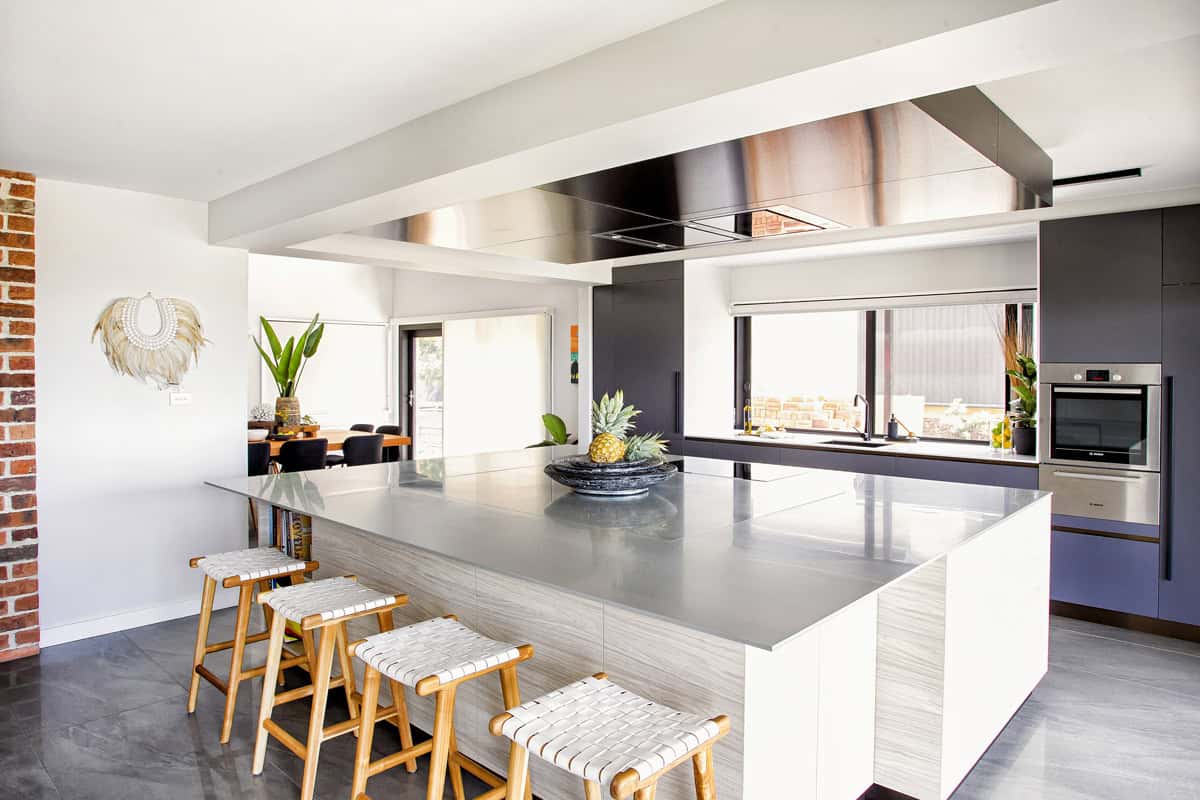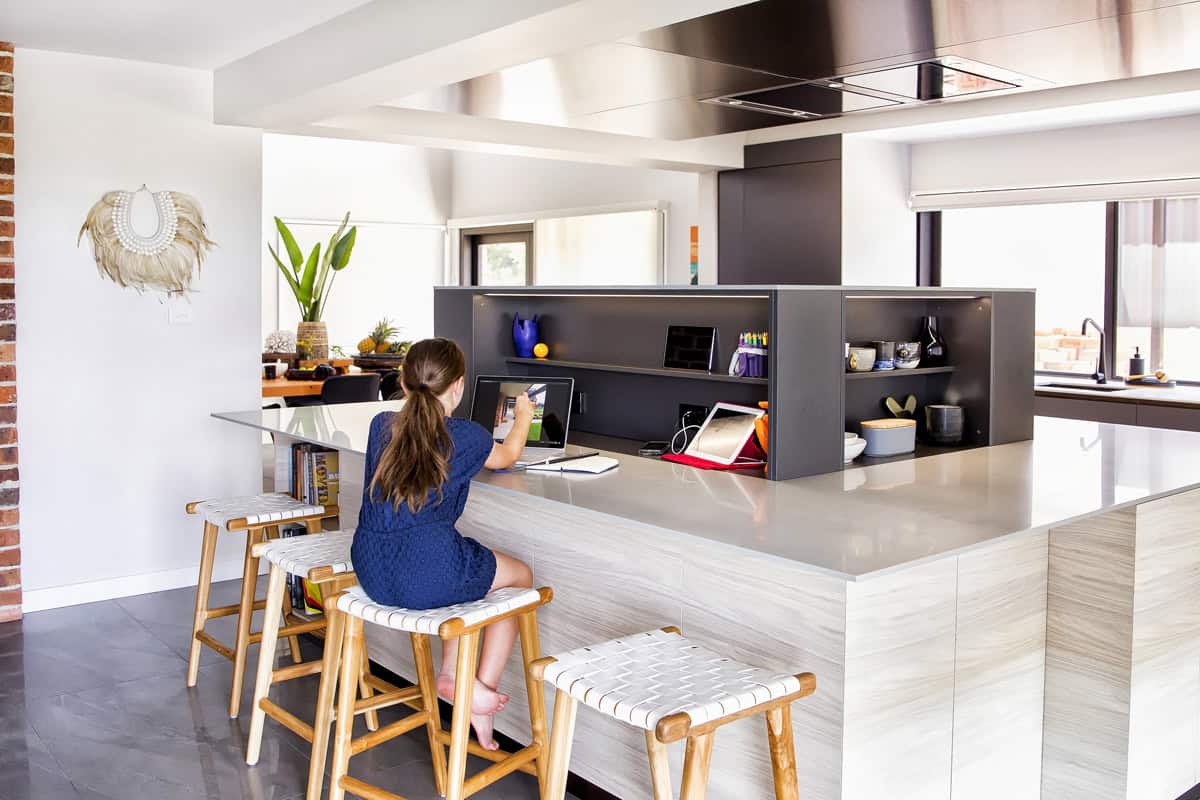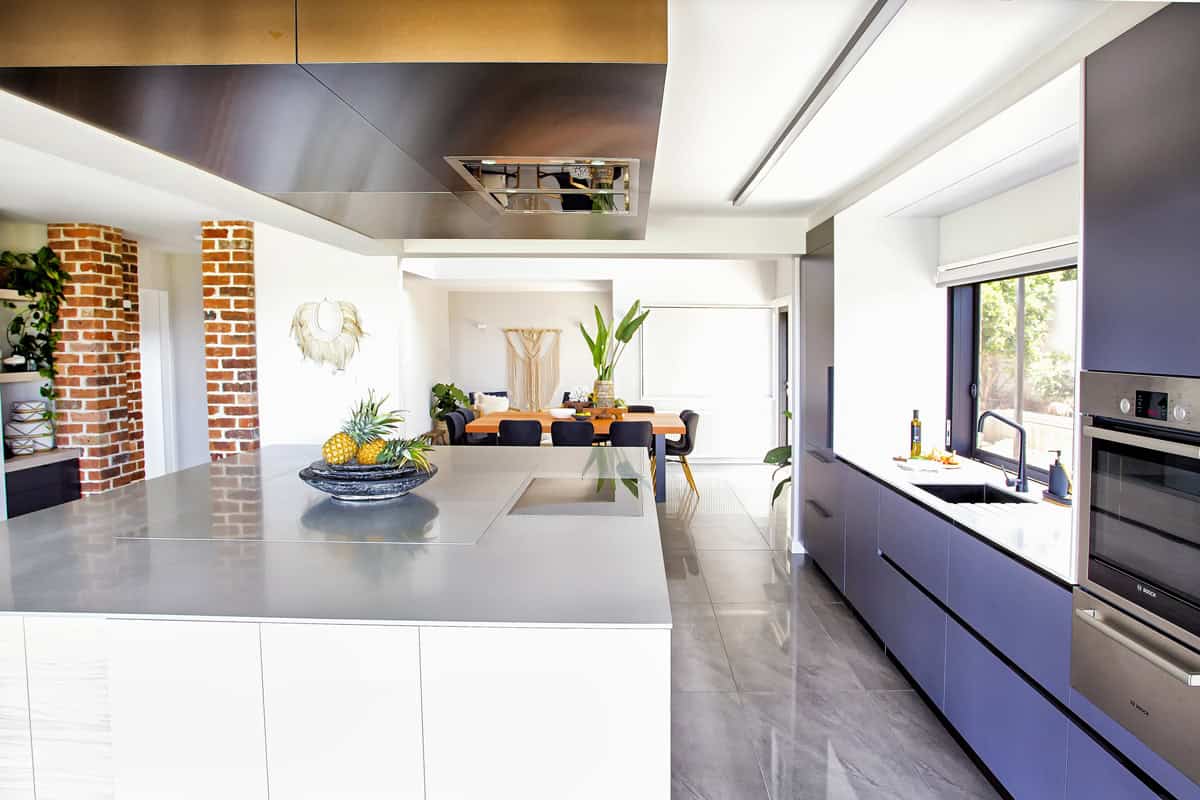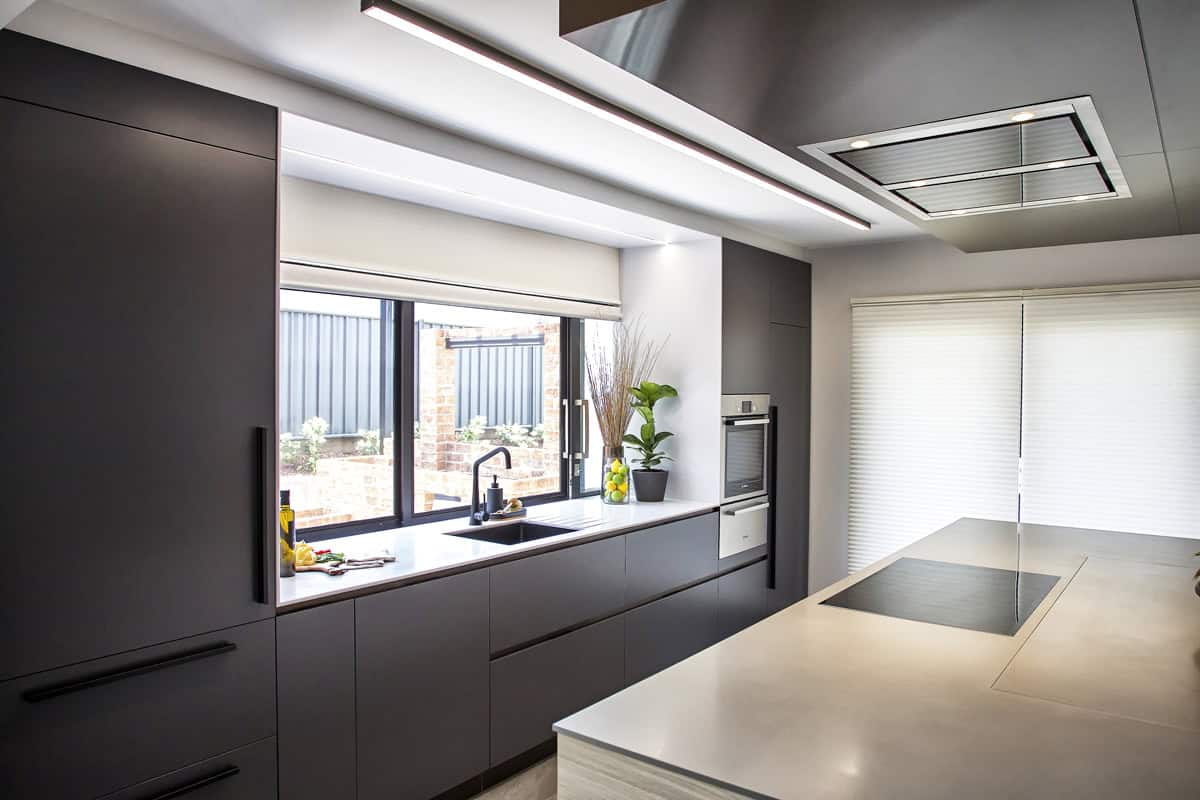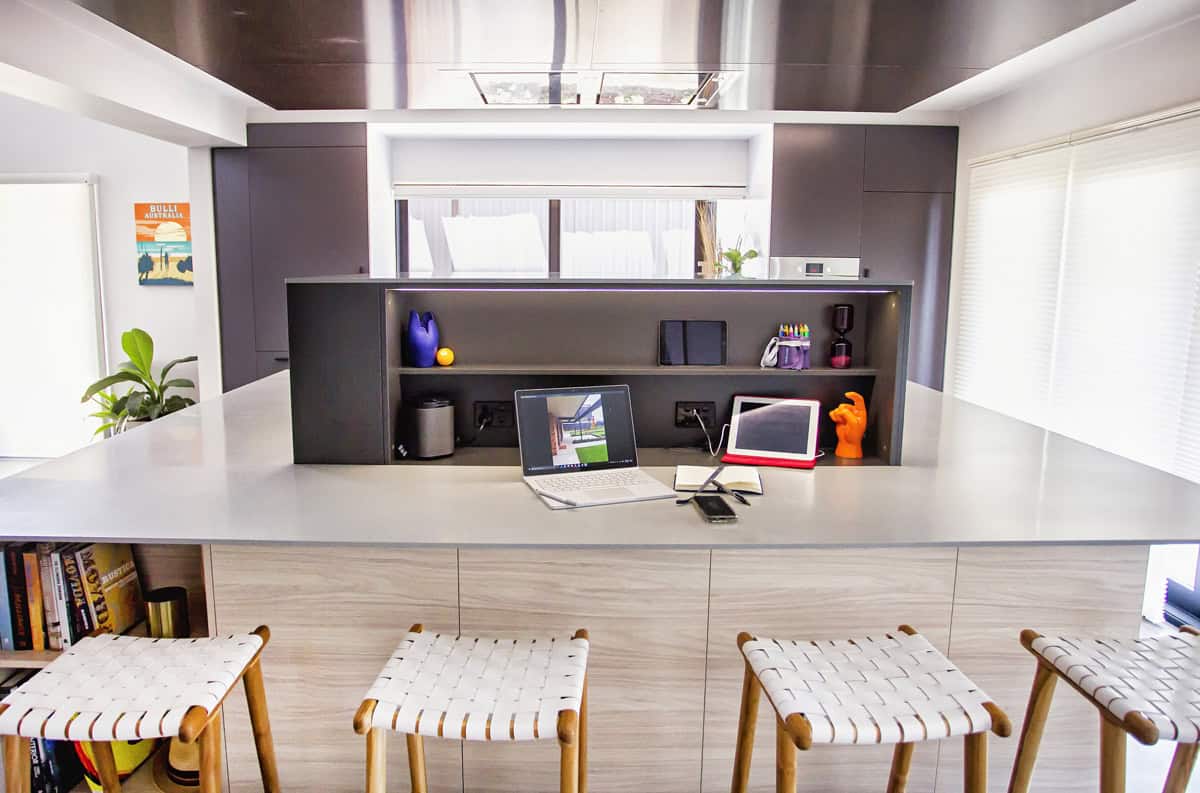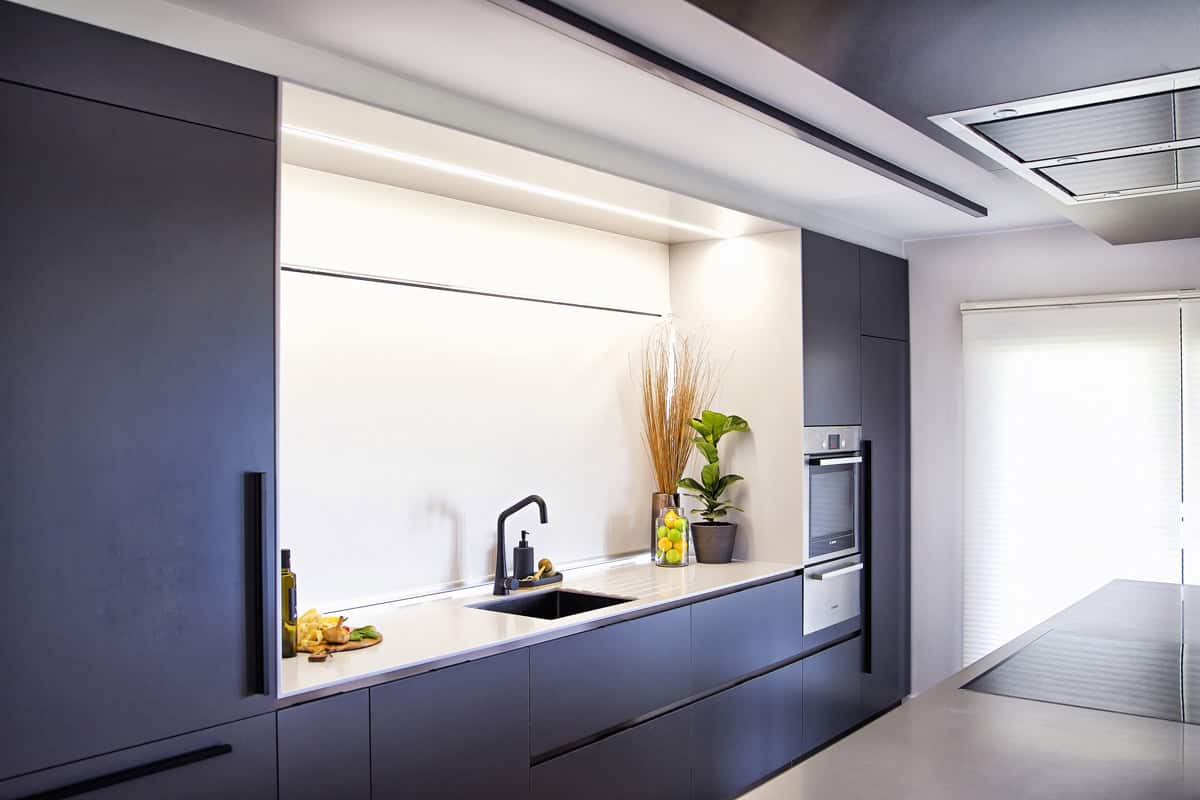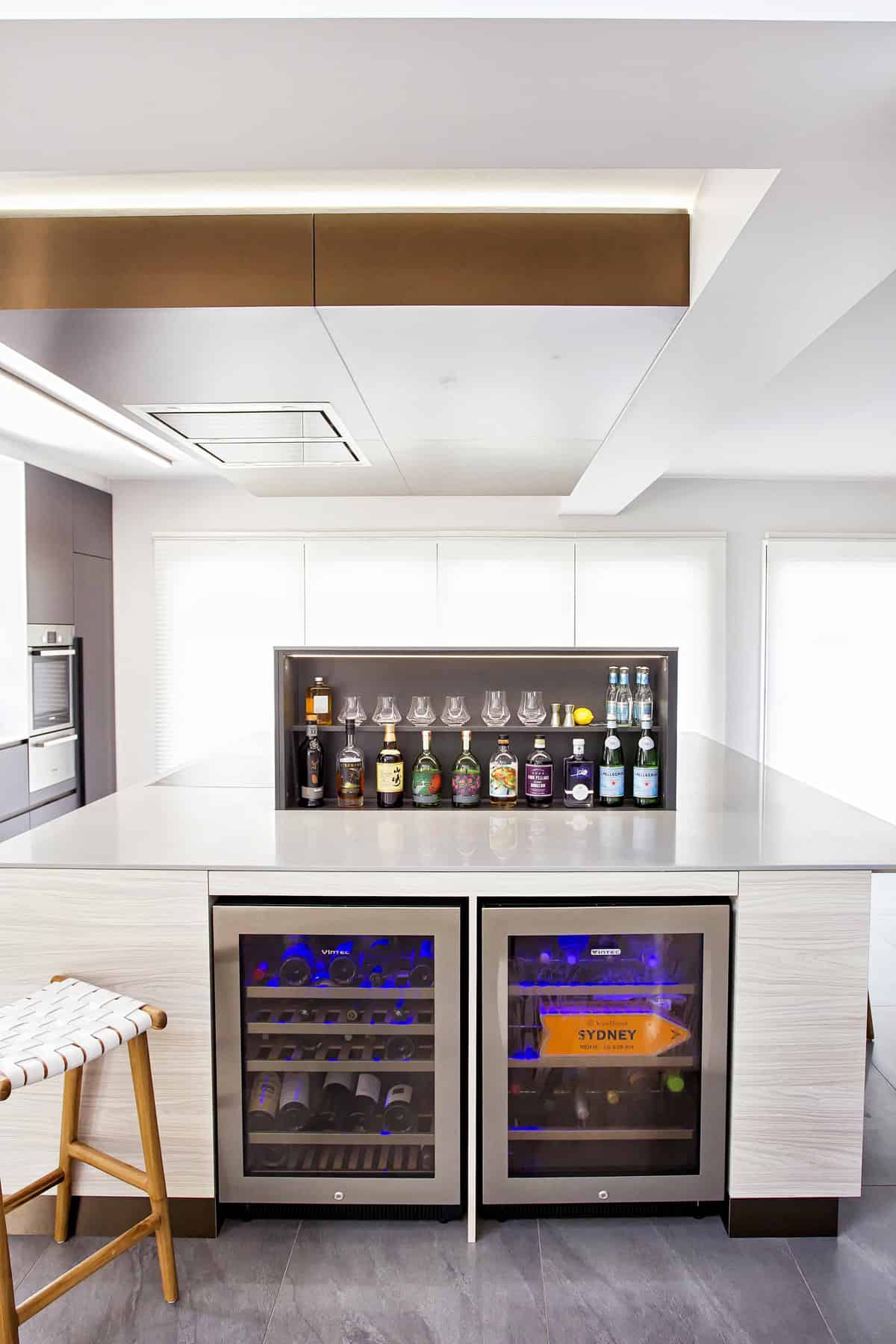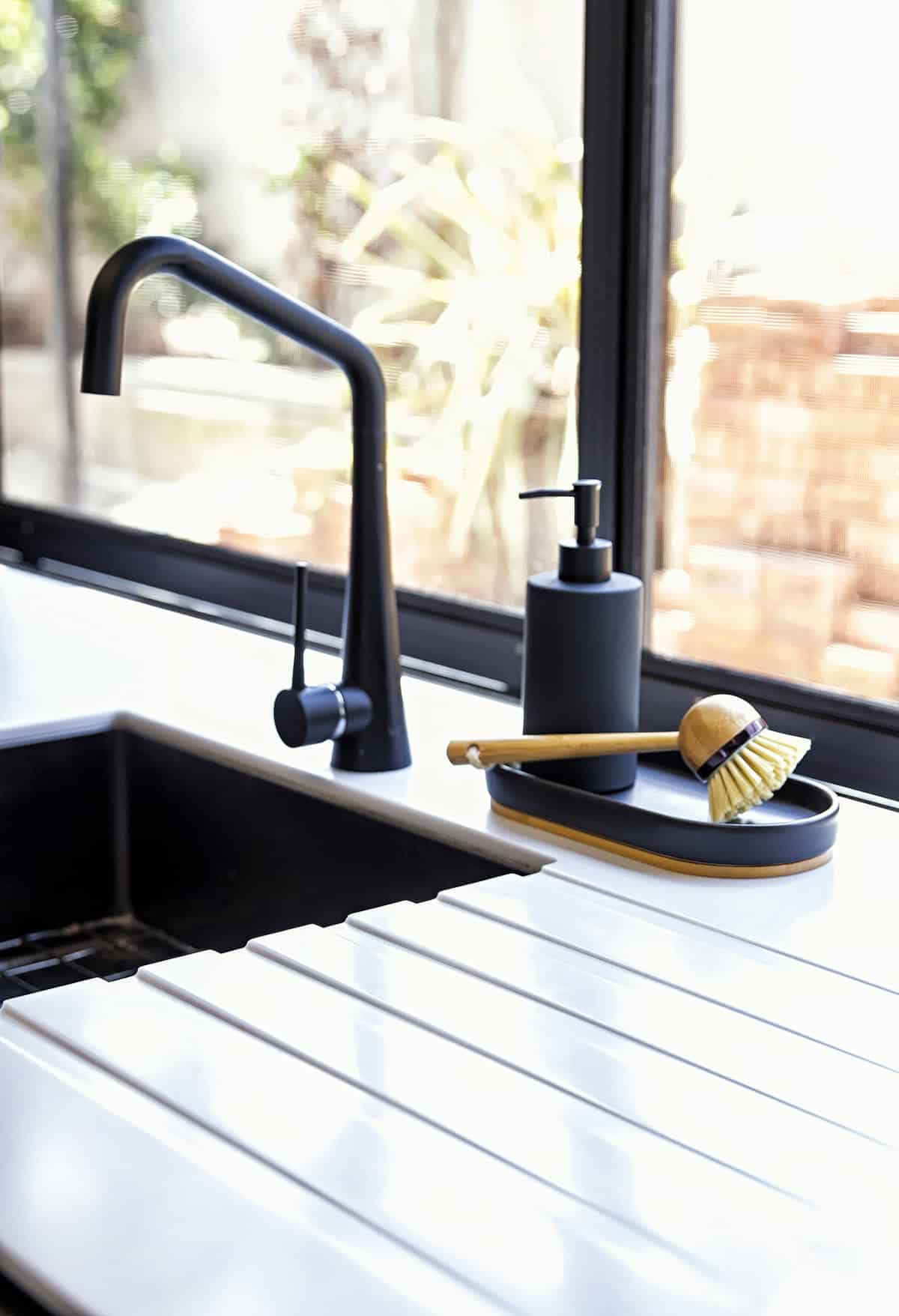 Contact us & let's start creating
Need more information or have a project you would like to discuss?