McCullough Robertson Office
Designed by Jacqui Esdaile, Leigh Devine & Kate Tuffley, Valmont
Location: Queensland, Australia
Staron Application: Office
Fabricator: Solid Surface Productions
Photography: Toby Scott
🏆 Staron Design Award Winner 2015 – Commercial Category
The Commercial winner is Jacqui Esdaile, Leigh Devine and Kate Tuffley of Valmont. They have been awarded in recognition of their design work in a stunning office fit-out for McCullough Robertson in Brisbane.
"This extensive new fit-out needed to introduce on-floor efficiencies and foster cultural change through an open-plan approach, hinging on the functional workplace drivers of flexibility, adaptivity, collaboration, community and the notion of working together", says Kate about the initial design objectives.
To implement these design principles, the concepts of geometry were woven throughout the space aesthetically, in form, finish and functionality. These concepts take centre stage in the reception area, where the curved Staron counter in colour Bright White is 'imprinted' with flush-mounted tessellating marble mosaic tiles. This reflects the core concepts of flexibility and 'working together'.
The counter itself works as a landing point for visitors to the space whilst also offering administration staff a comfortable and pleasing environment in which to conduct their daily duties. With a smooth finish and no open joins, Staron fits the performance requirements of a busy reception counter and concierge point. It also creates a beautiful and welcoming appeal.
Congratulations to Jacqui Esdaile Leigh Devine and Kate Tuffley of Valmont for designing this spectacular space.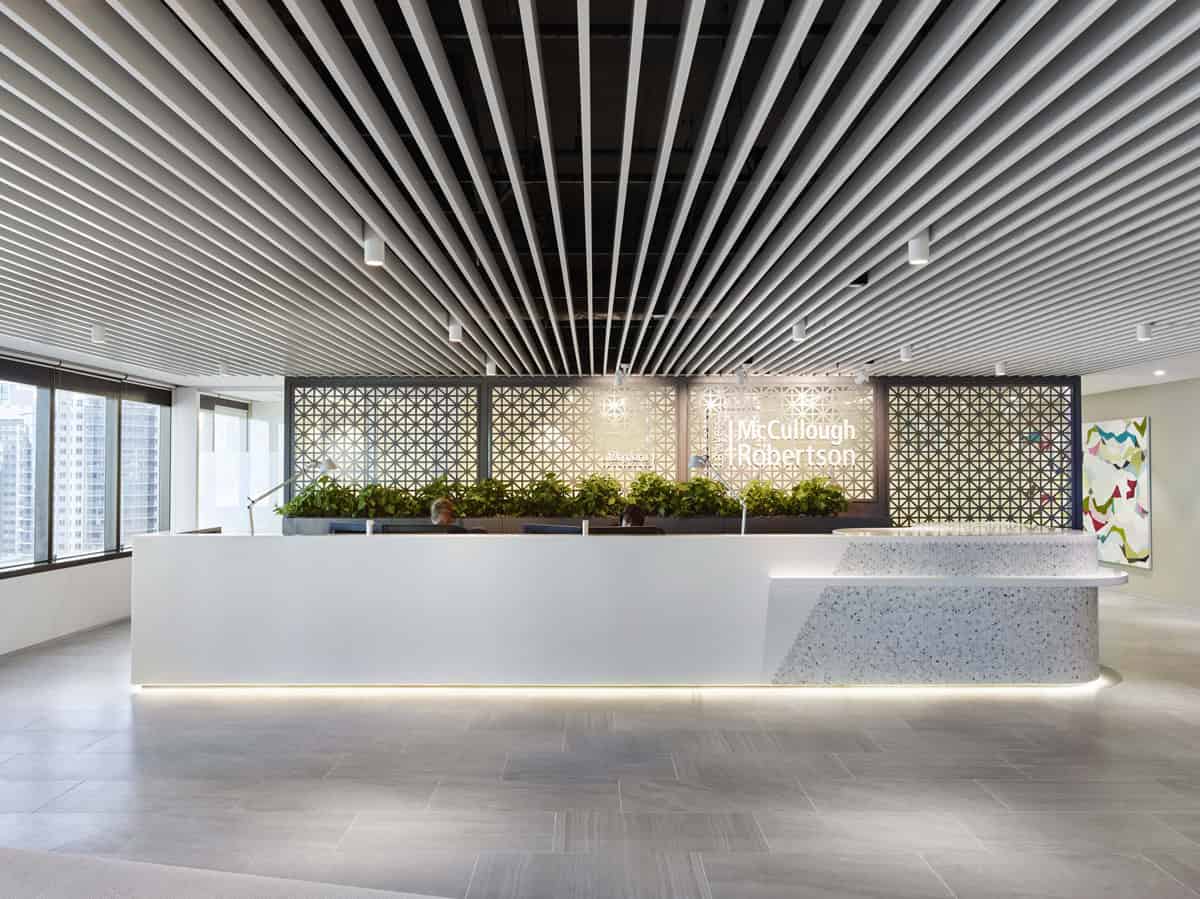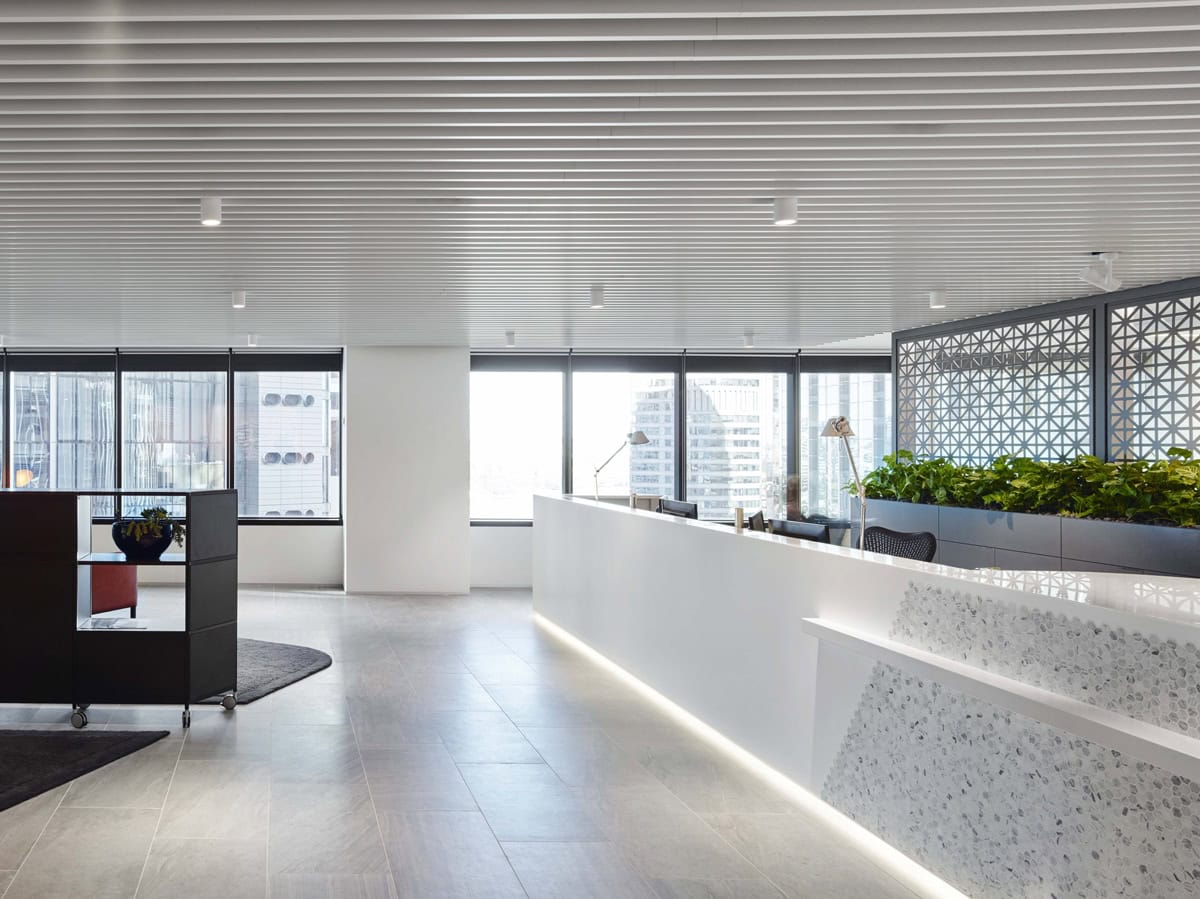 Still can't find what you're looking for?
Contact us & let's start creating