Transformative Office Building Façade Renovation
Located in Newcastle, this office building has undergone a much-needed renovation to address its previous shortcomings. Formerly resembling a typical light industrial building, it was not an ideal office space.
The new owners had a vision to enhance the building by incorporating additional windows to maximise natural daylight and improve the view.
Additionally, looking to create depth with screening to the buildings understated entrance was also high on the agenda. The renovated façade now presents as a more appealing building complementing the streetscape and the existing heritage buildings in the area.
The highlight of the building's upgrade is the installation of a striking black scalloped mesh screen. After careful consideration of various options, the team opted for Kaynemaile Architectural Mesh due to its unique qualities.
The lightweight nature of the mesh at just 3kg per square metre made it advantageous for retrofitting to the façade. The mesh was manufactured as a single, continuous piece, thanks to its unique manufacturing process. This allowed the mesh, which flows like an architectural fabric, to easily conform to the scalloped shape of the steel frame.
Initially, the mesh was hung like a curtain from the top frame and then clicked into place, tensioned at the bottom and fixed to sides. The installation was a simple process and managed by a two-person team.
The end result is a stunning transformation of an unwelcoming concrete structure. In addition, the Kaynemaile Architectural Mesh provides solar protection and privacy screening for the occupants of the premises.
Kaynemaile Architectural Mesh Colour Selection: Black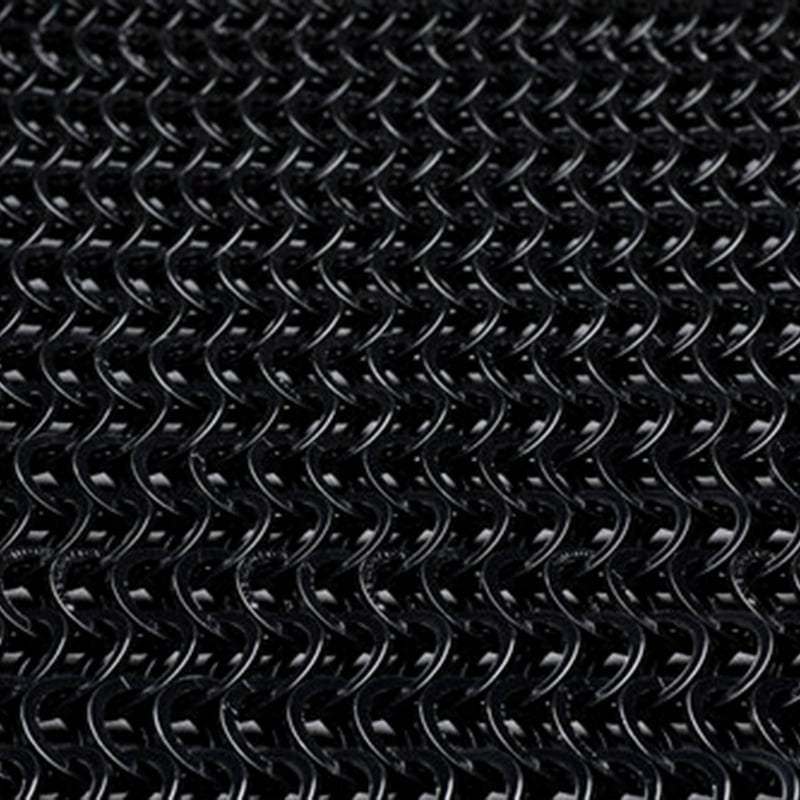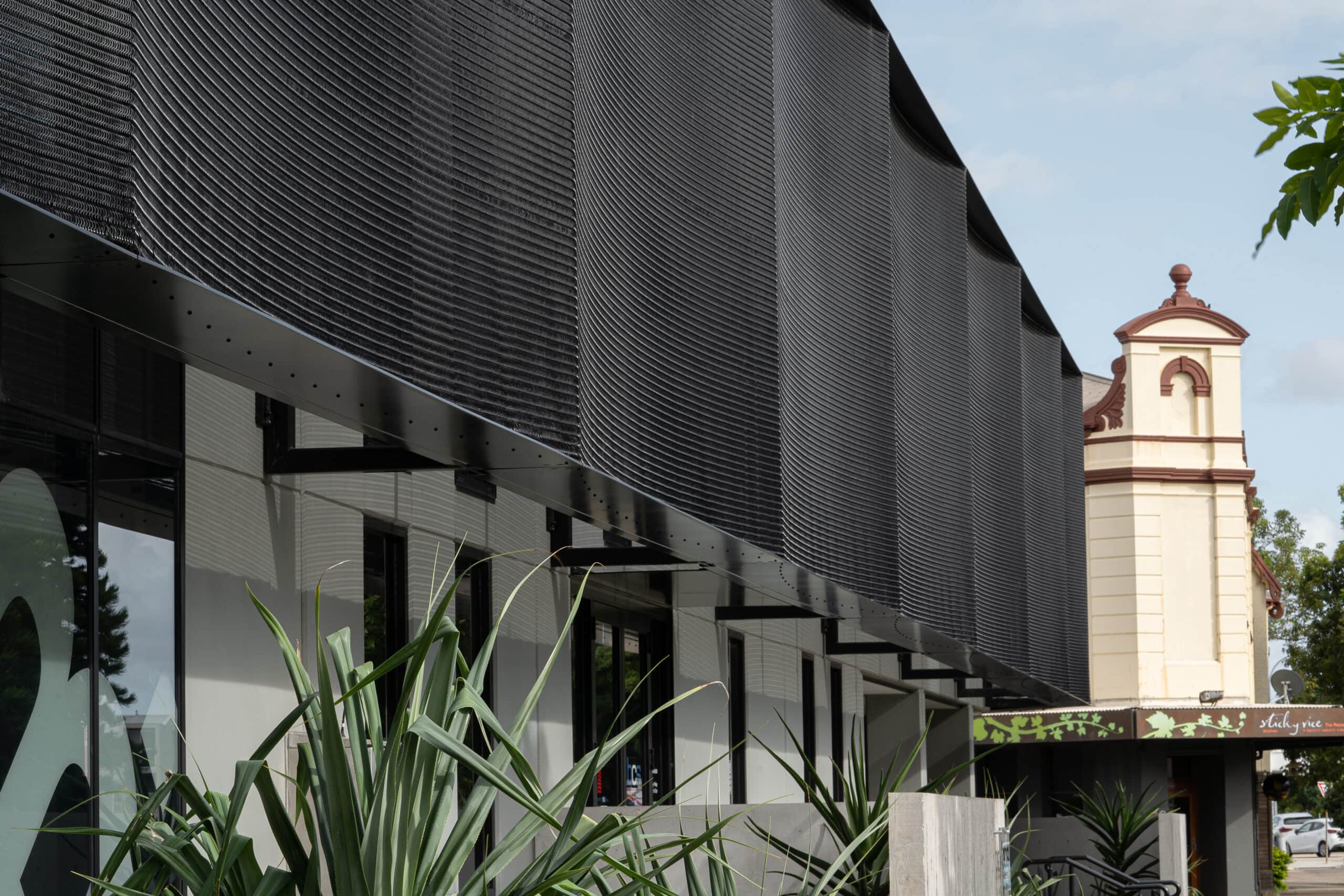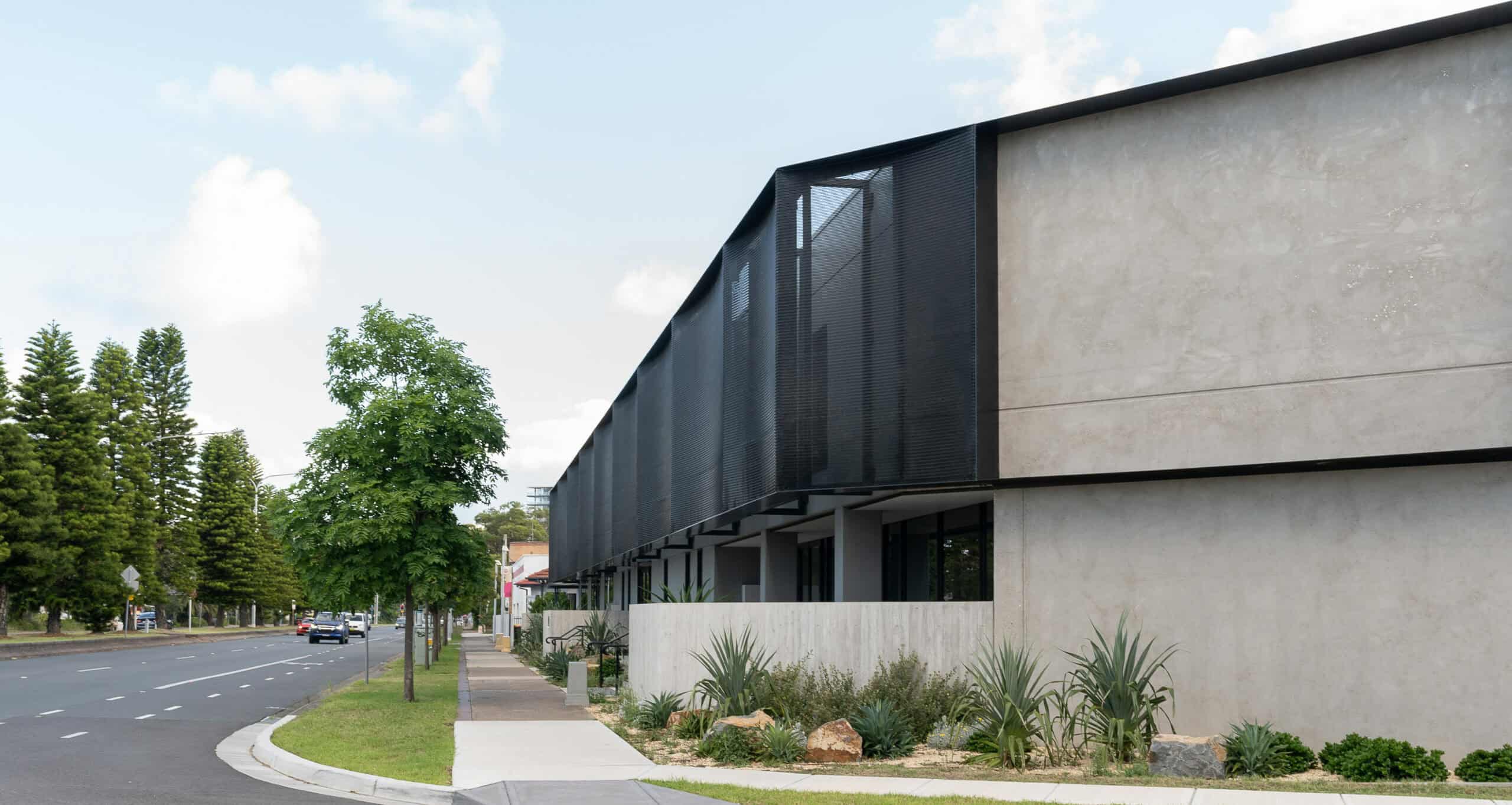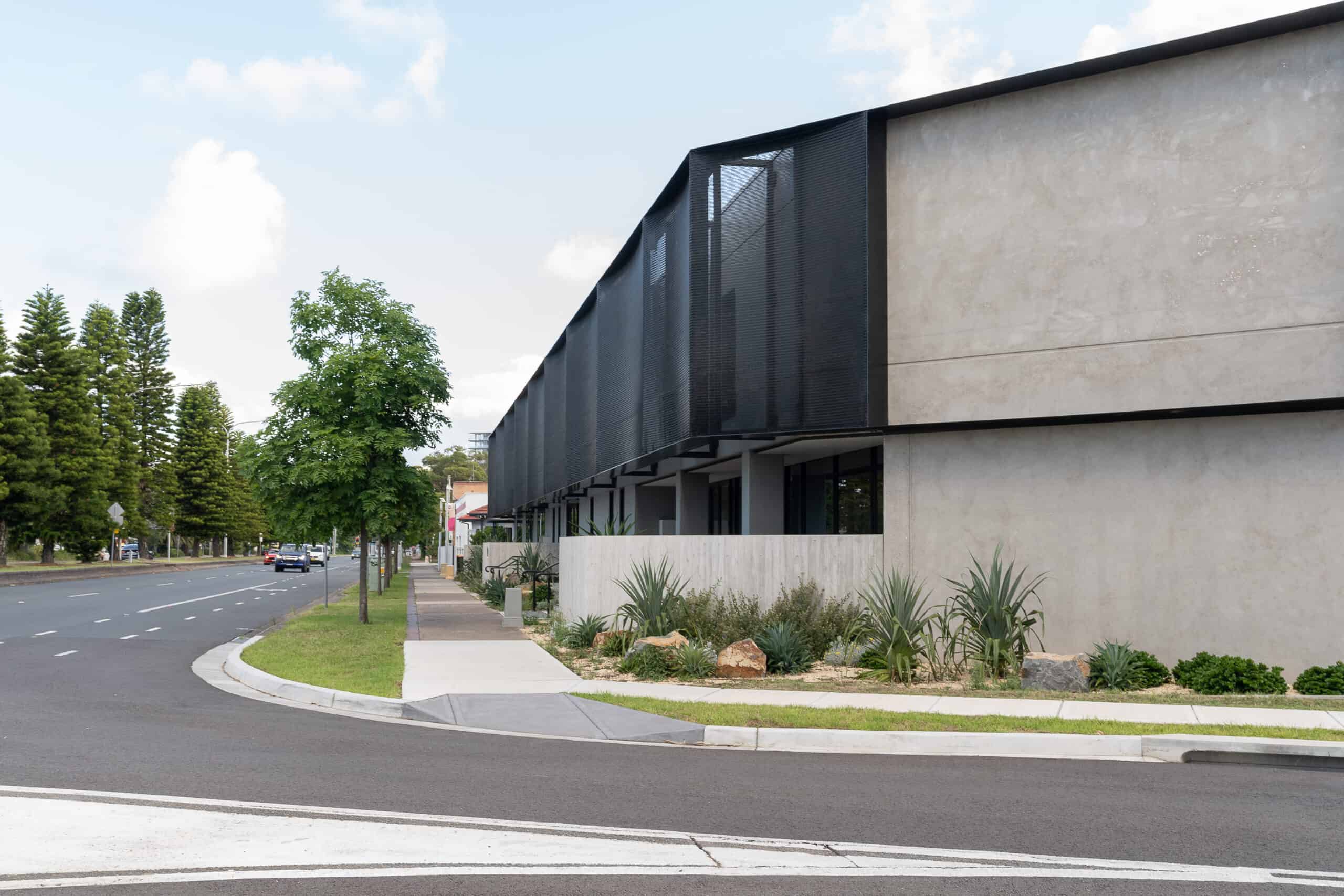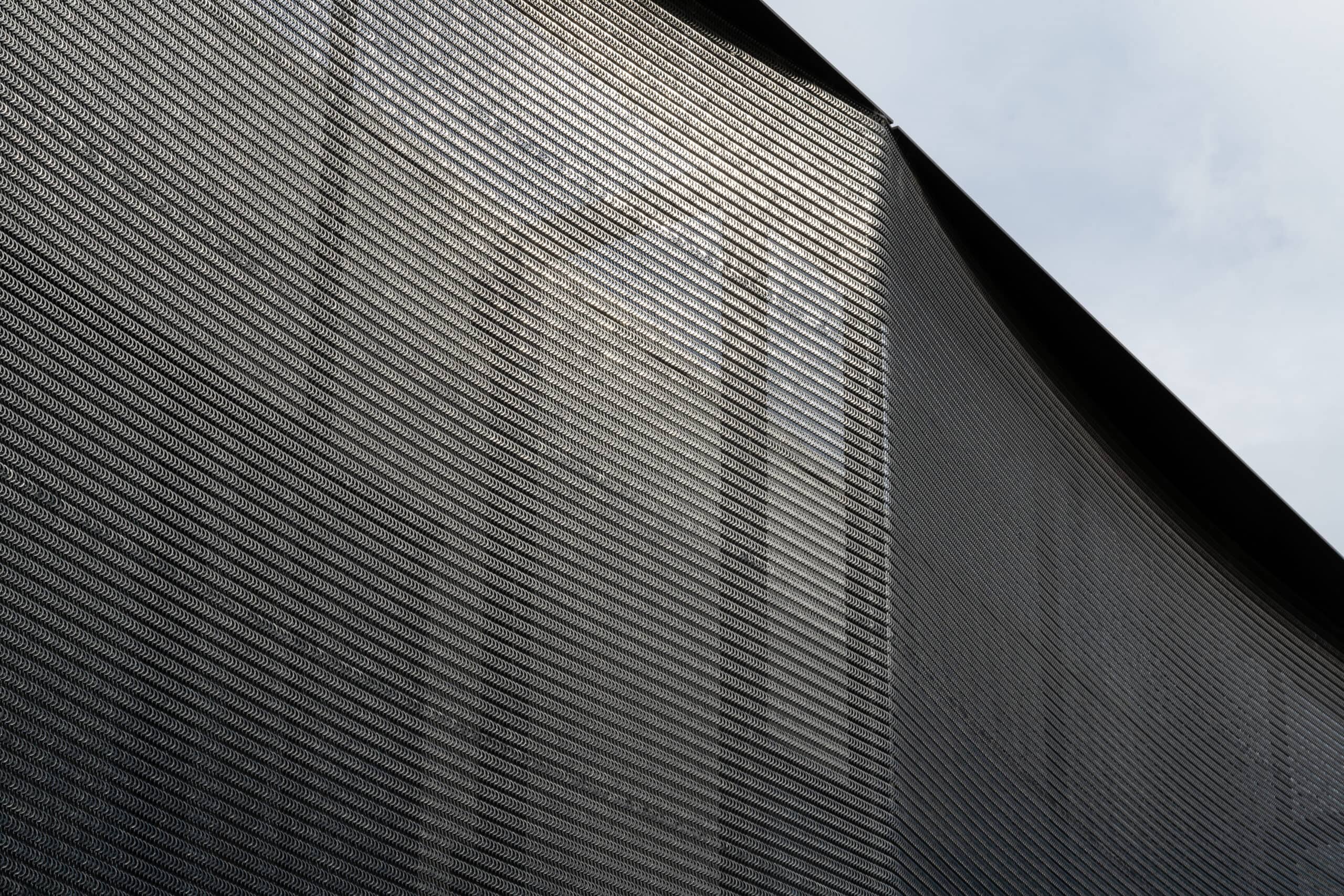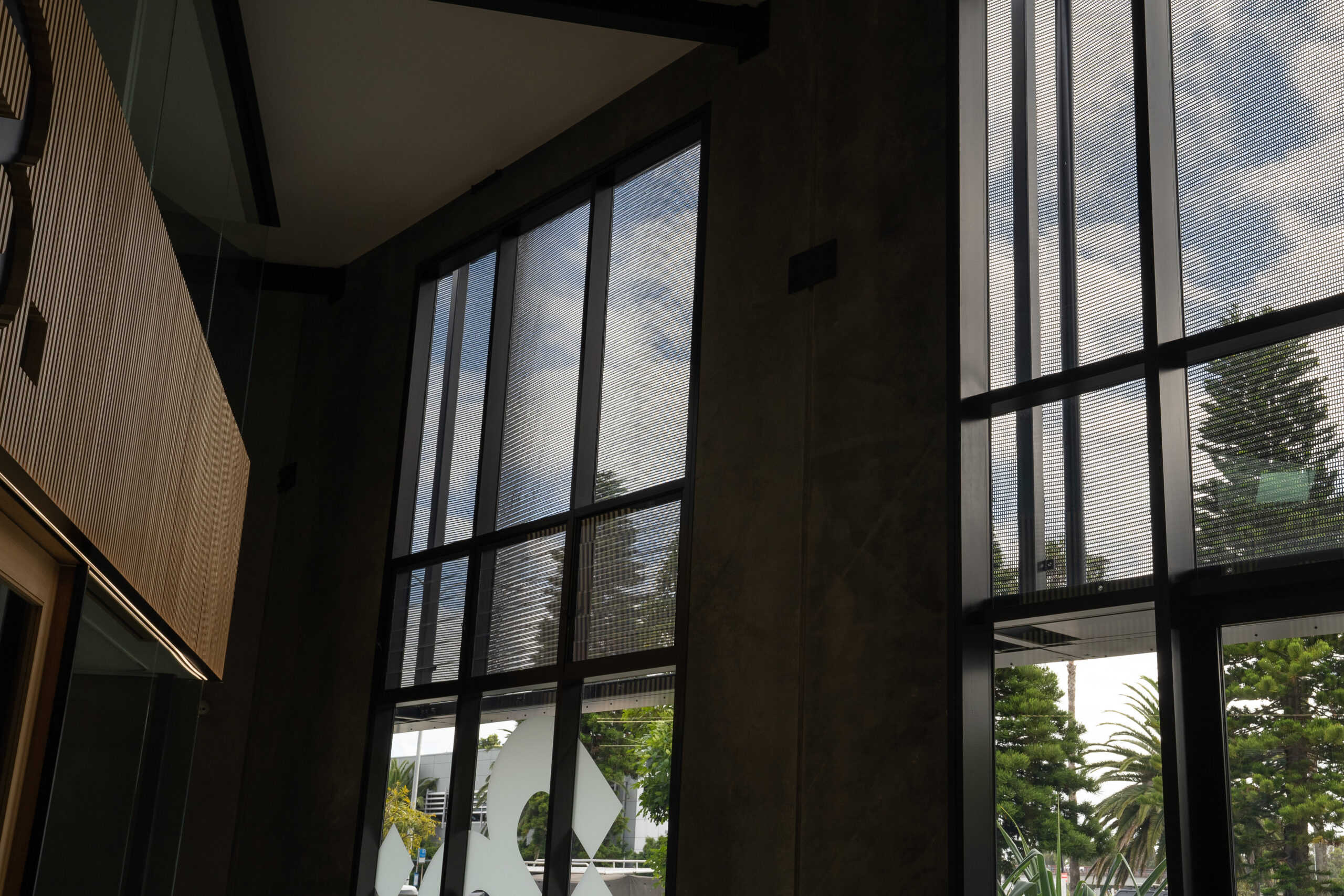 Still can't find what you're looking for?
Contact us & let's start creating