Joinery by Edmond Massimini from MoMa Group
🏆 Staron Design Award Winner 2022 – Commercial Category
This stunning office fit-out features a Staron reception counter. Formed into an eye-catching sculpture and placed within the beautiful surroundings of green walls as you enter the building. With bold and intricate detail to create the organic shape, the reception counter wraps around, hugging the workspace. The curves don't stop at reception, it continues on to the boardroom revealing a large custom table that allows both individuals and groups to gather. Not only are the applications at this Ecocycle fit-out creative, but we also love the connection between the recycling plant and the reuse, repair, renew and recreate qualities that Staron offers.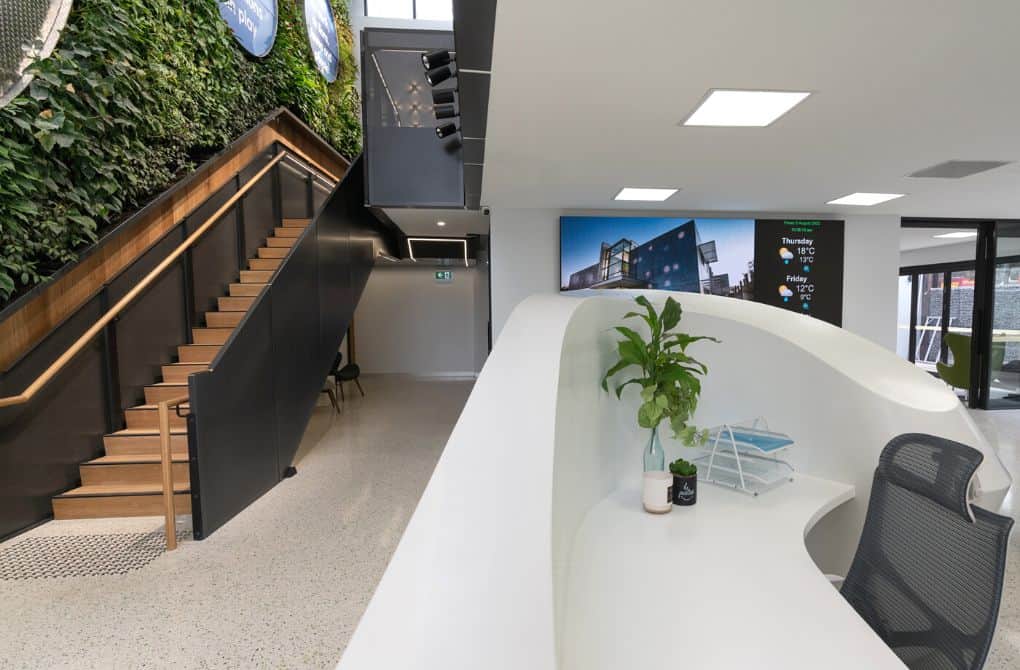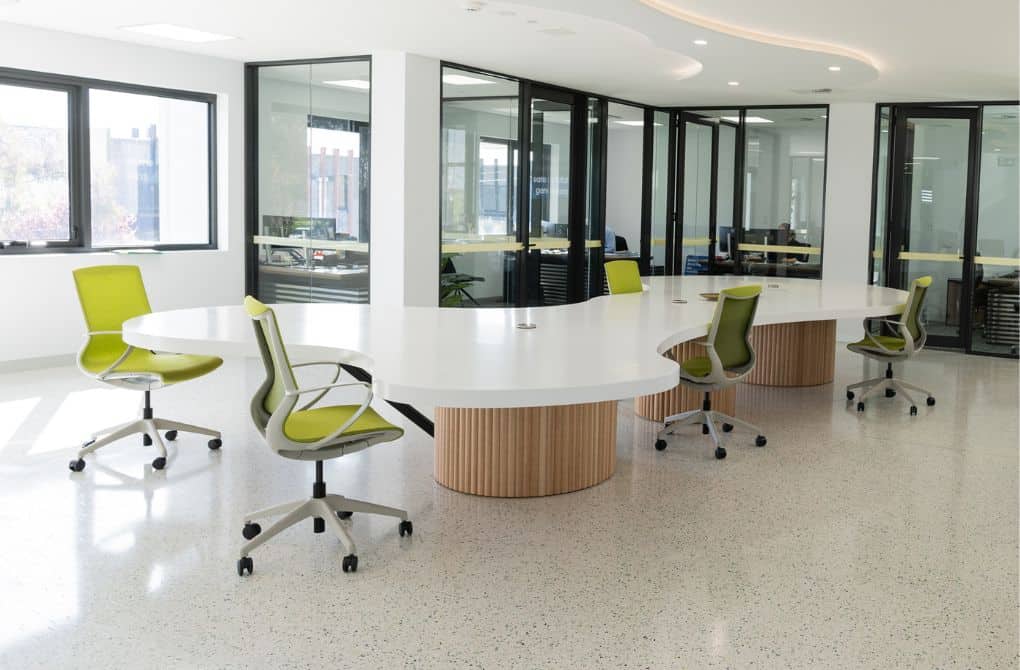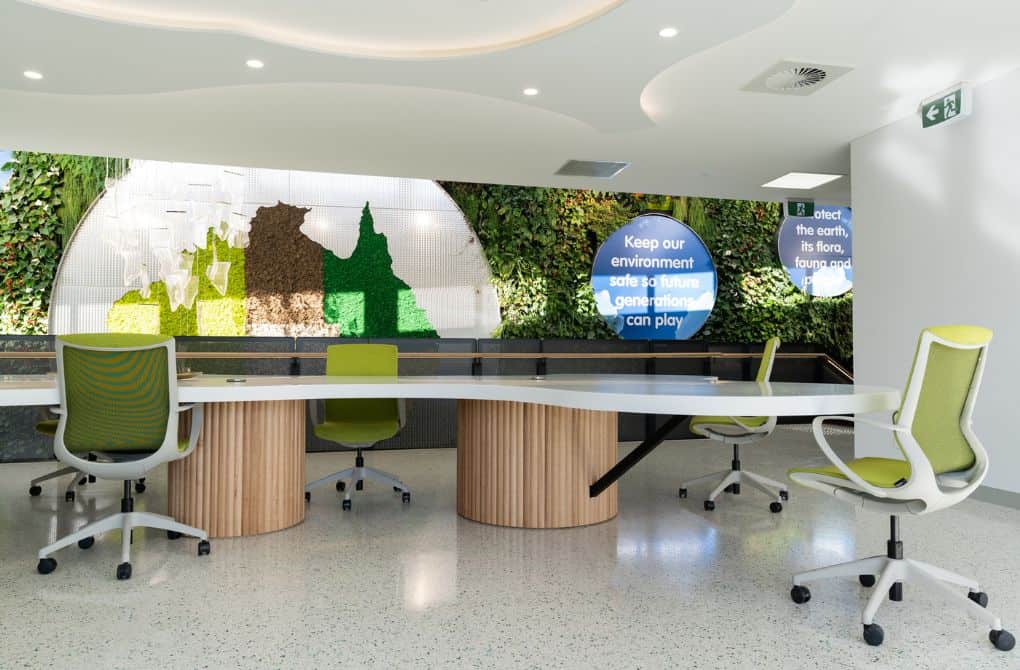 Contact us & let's start creating
Need more information or have a project you would like to discuss?