🏆 Staron Design Award Winner 2023 – Residential Category
The inspiration for this stunning kitchen arose from the exterior design of the new home, which prominently featured curved elements in the home's façade. With a rather minimal client brief, the goal was to create a kitchen that exuded a light and warm ambiance, with a soft and non-masculine colour palette. The clients were keen on a palette that embodied personality and movement. To fulfil this request within a predominantly linear space, the kitchen was skilfully designed with bold curved lines shaping the front of the island bench, complemented by slightly more subtle curves.
In line with the clients' desire for an entertainment-friendly kitchen, designed to accommodate their love for hosting parties and events, this kitchen stretches a substantial 8 meters. This extensive space provides ample room for catering to large gatherings and facilitates seamless interaction around the kitchen.
The choice of Supreme Ocean View for the kitchen surface not only adds complementary texture but also demonstrates the versatility of solid surface materials, allowing for the creation of oversized counters and elegant curved details seamlessly integrated into the design.
As the centrepiece of the home, Staron Solid Surface has brilliantly brought the design vision to life. The kitchen stands as a testament to the cohesiveness of various stunning surfaces, working harmoniously to shape this unique project.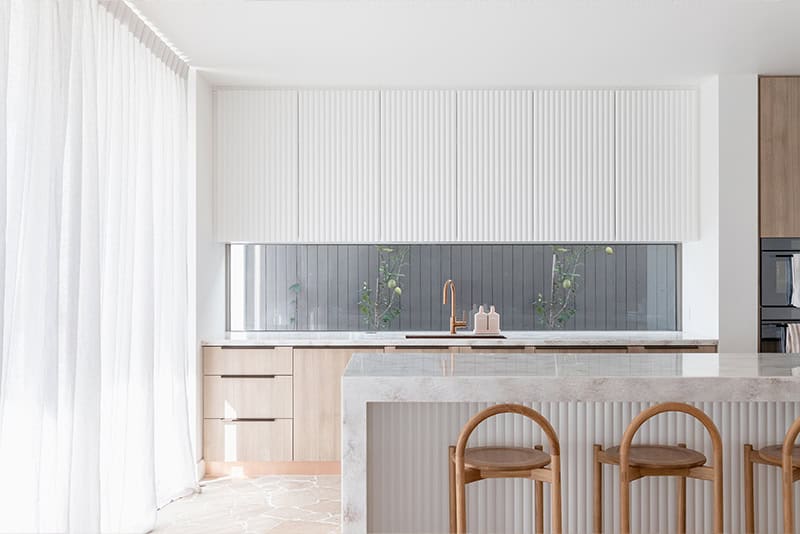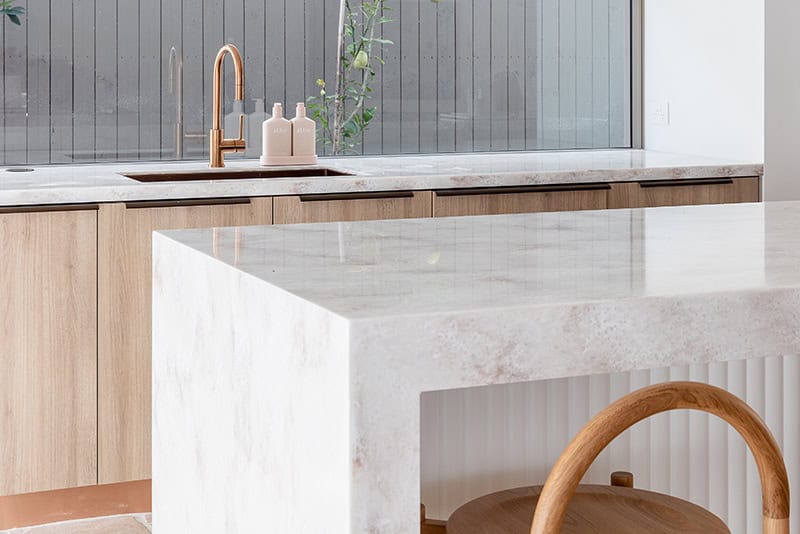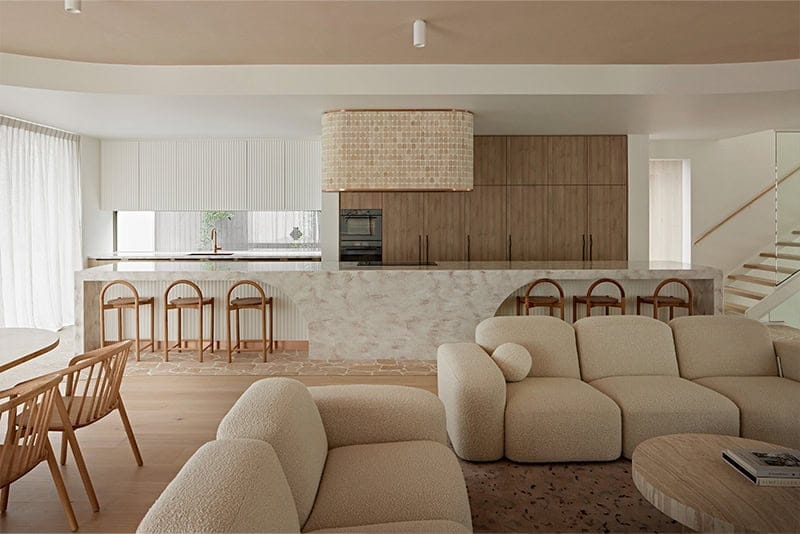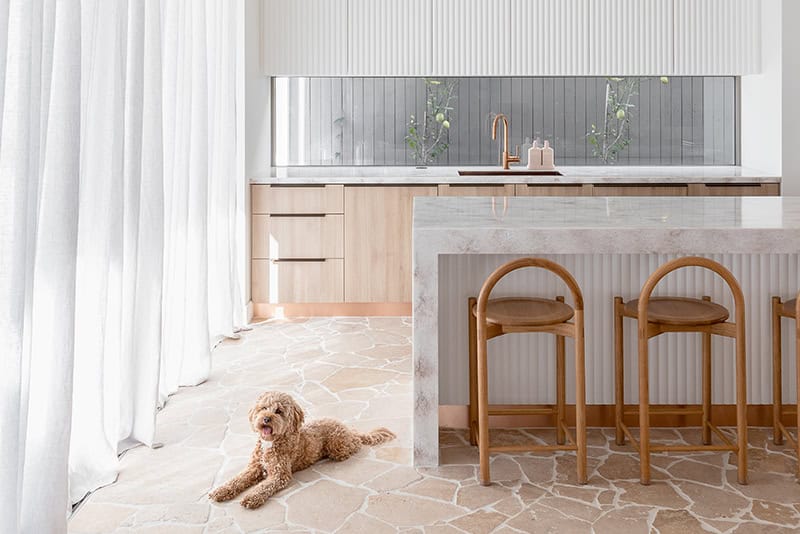 Contact us & let's start creating
Need more information or have a project you would like to discuss?