Bellwood Group x Bellwood Kitchens
The clients desired a design that was minimal and timeless using a mix of materials. The interiors and joinery were completed by Bellwood Group in conjunction with Bellwood Kitchens. Bernadette selected different materials with palettes that complemented each other, including timber, marble, and Staron® Solid Surfaces. A large island was designed for the kitchen, and Staron® was able to be used as the benchtop to provide one monolithic surface with no open joins. Staron® was also used on the back benchtop and splashback for a clean and integrated look with a seamless aesthetic.
The join between the benchtop where the cooktop is located and splashback meet is a tile cove detail; this enables the high use area where cooking takes place to easily be cleaned. Another special design feature within the kitchen is the marble on the back of the island bench, evenly lit by LEDs to create ambiance at night. Staron® Solid Surfaces was selected for this project due to its seamless aesthetic, warm touch and complementary nature when combined with timber and marble. The result of this highly textural yet harmonious palette is a kitchen space that is clean and timeless in design.
Staron Solid Surface Selection: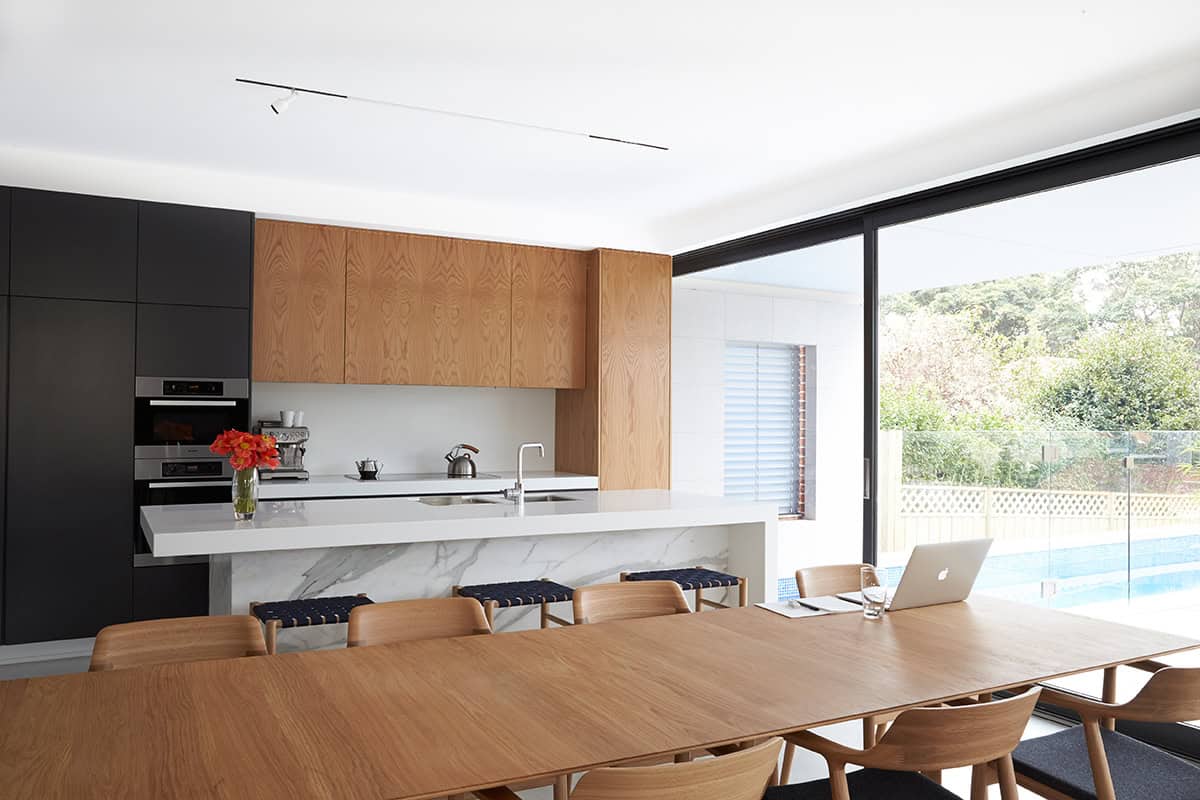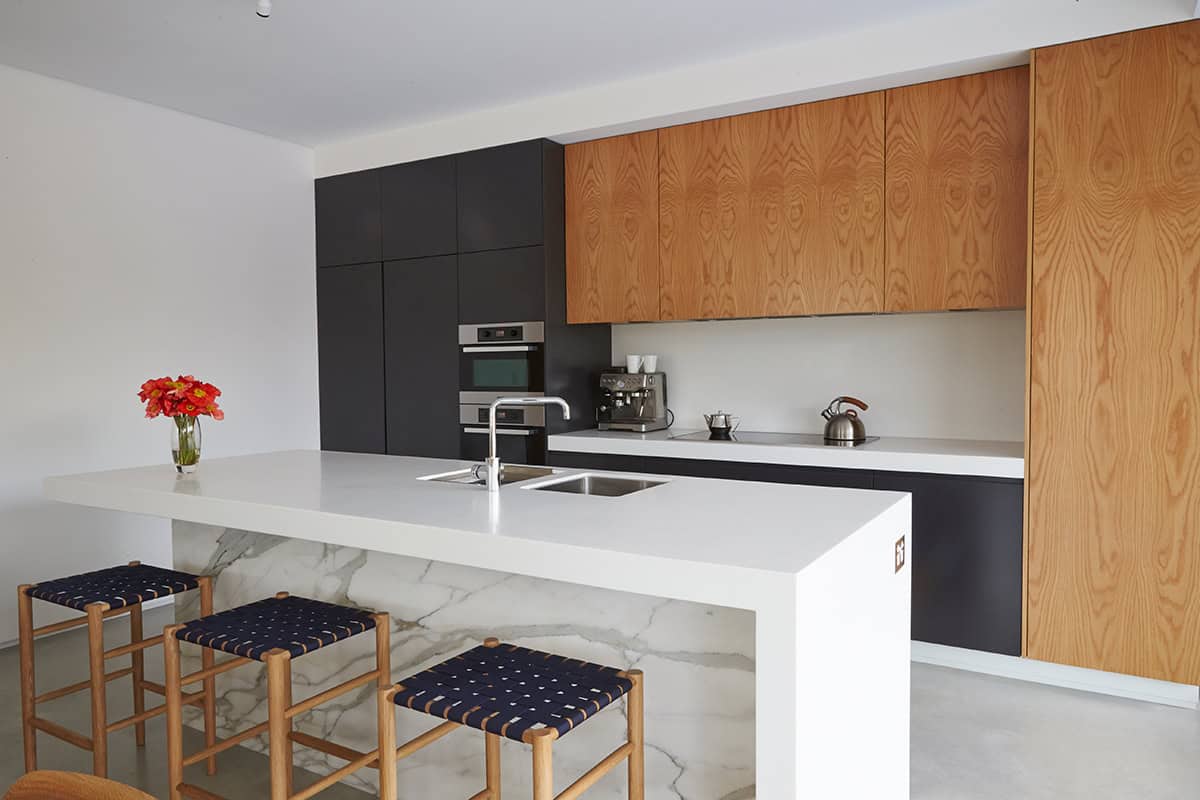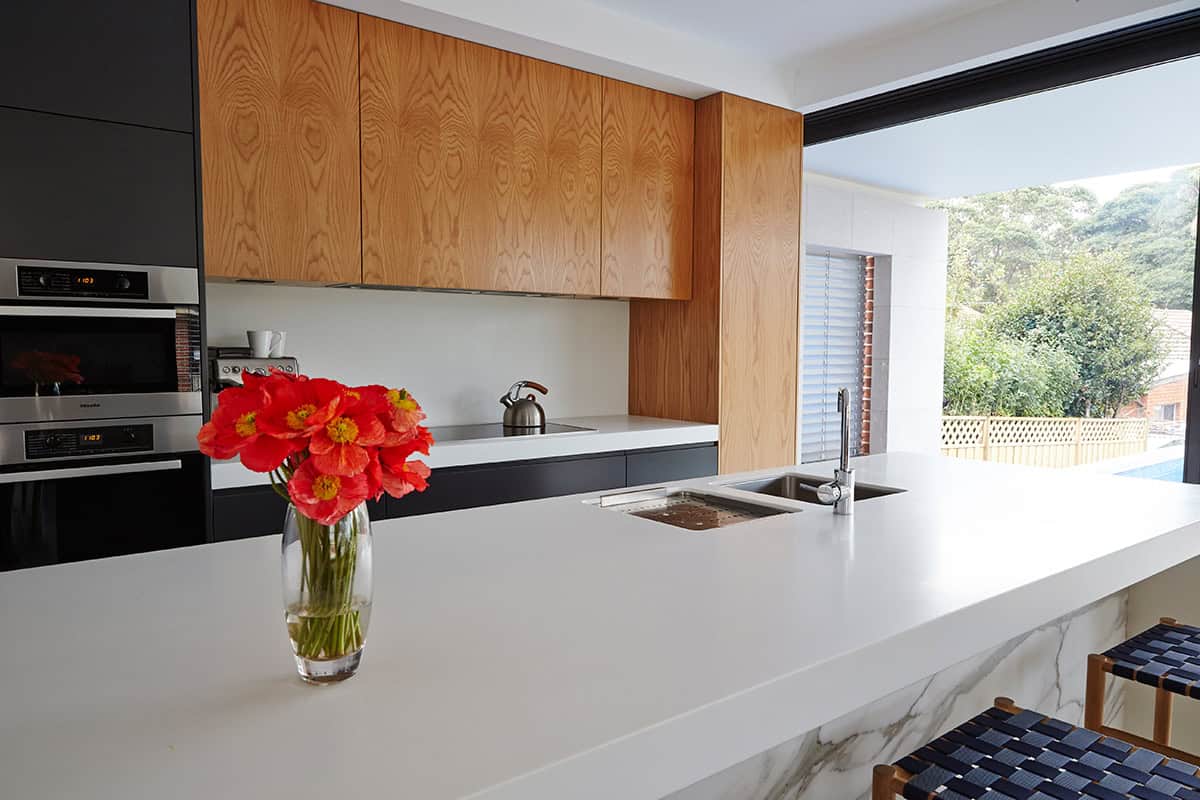 Still can't find what you're looking for?
Contact us & let's start creating