Achieve Privacy without Obstructing the View
This home located in the picture-perfect suburb of Woodend, Victoria shows how beautifully a mix of diverse building materials can come together. From the front view, the use of timber and stacked stone adds a warmth that fits perfectly against the leafy back drop. 
The inclusion of a large, curved form created in concrete gives a contemporary edge while the curve softens the overall structure.  
Looking for a product that would offer privacy screening and not obstruct the inside-out view for many windows of the home, the clients selected Kaynemaile Architectural Mesh in colour Bronze.
The foundation of the concrete offered a perfect setting for the addition of Kaynemaile Architectural Mesh to the front facade. Manufactured in one single piece and only requiring perimeter fixing for this application meant that additional subframes were not required. 
Not only a perfect solution for privacy, but the mesh also captures the sunlight thought-out the day creating visual changes that can be enjoyed by passersby.
Kaynemaile Architectural Mesh Colour Selection: Bronze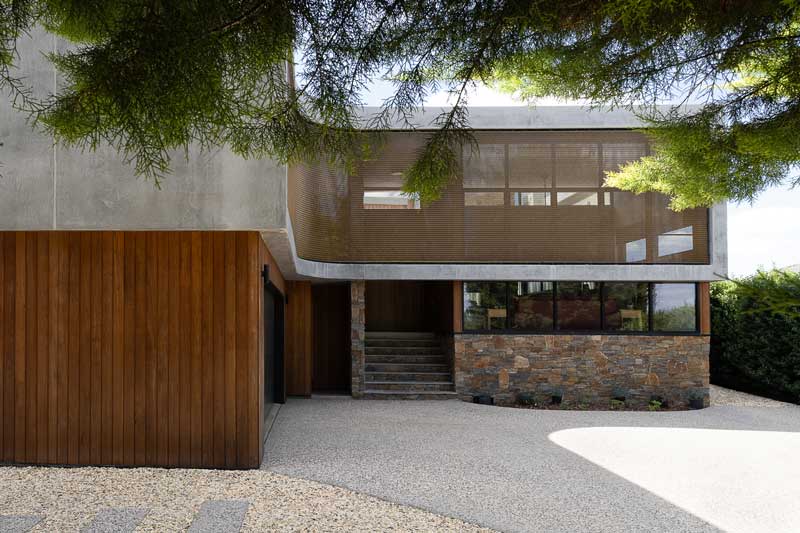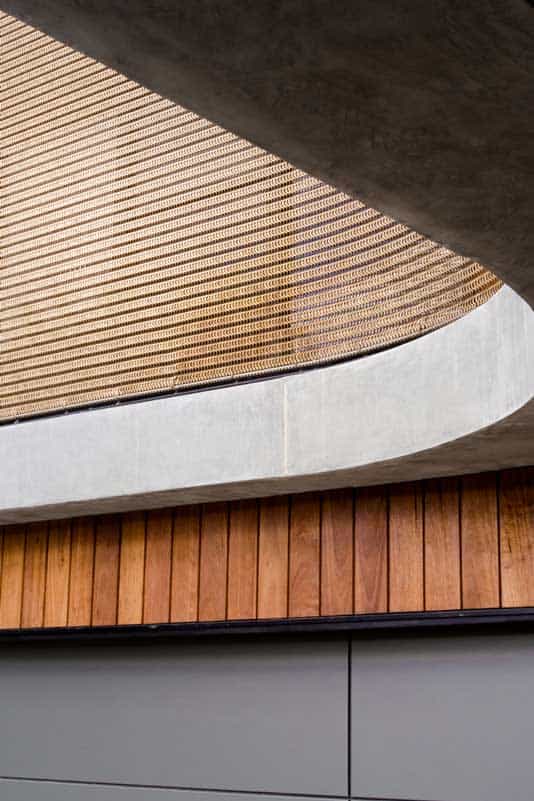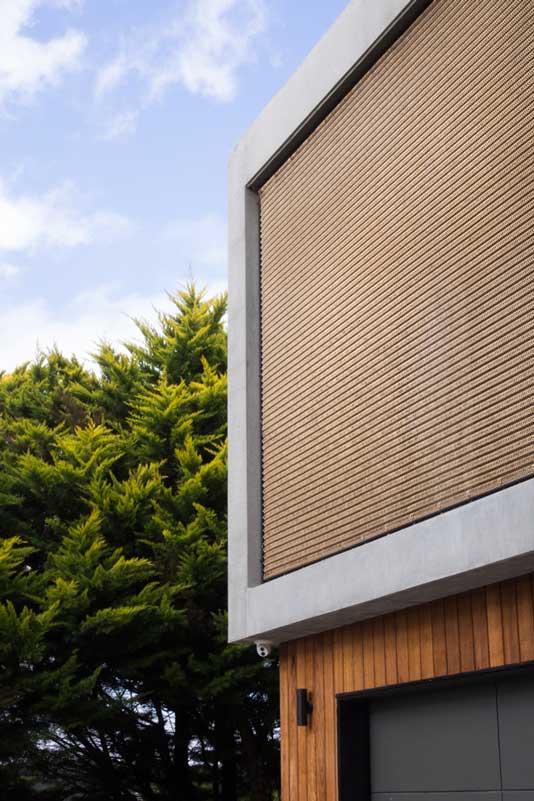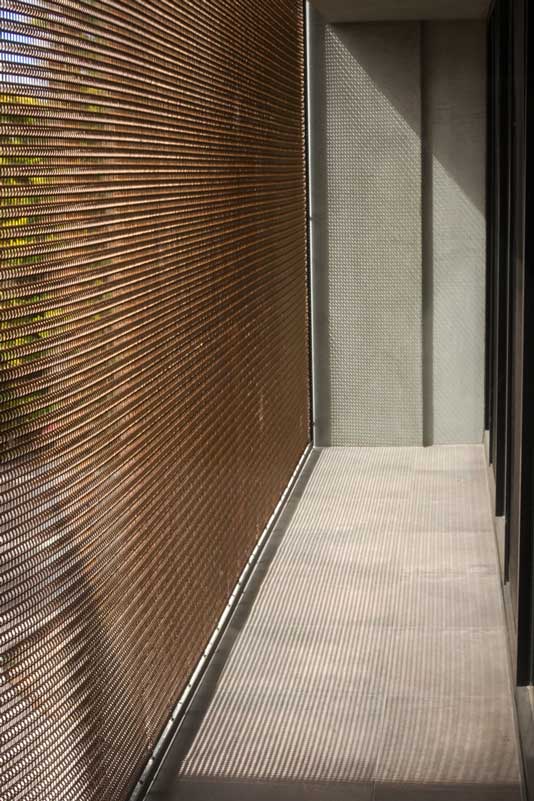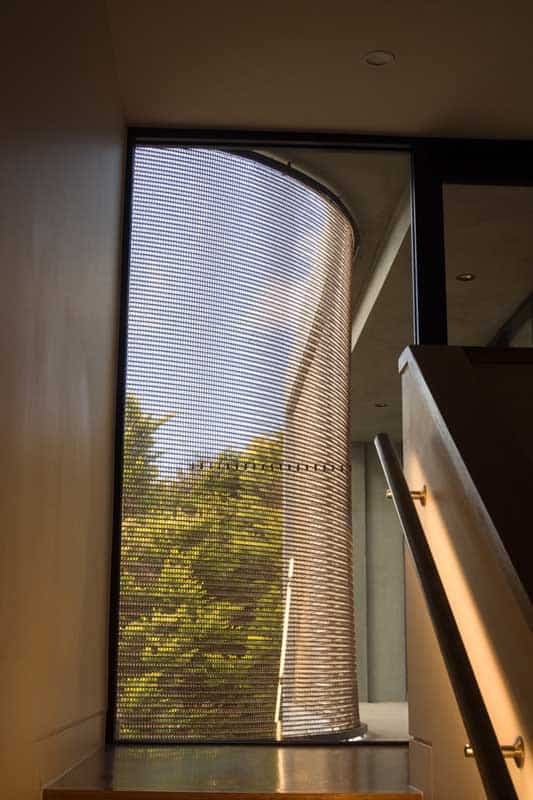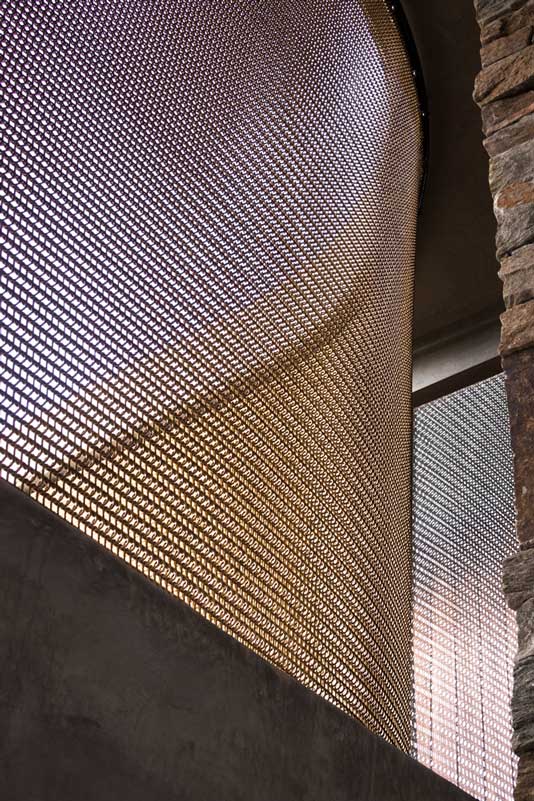 Still can't find what you're looking for?
Contact us & let's start creating