Nothing But Blue Skies: A blue and white kitchen update for a busy family
Design: Gil Bennett, More Than Space
Project: Residential in Cabrarita, NSW
Staron Application: Kitchen – benchtop, splashback, double sinks. Butler's Kitchen – benchtop, splashback sink. Laundry – benchtop, splashback.
Fabricated by: Best Kitchens
Photography: Tom Ferguson Photography
The brief for the project was to create a functional and fun home that is full of life. A full facelift and extension of the 1940's home was required. The owner is an outgoing mother of three young children who wanted the design to reflect her personality and suit her busy family lifestyle. More than space was engaged to design the layout of the home including the joinery design, and selecting the fixtures, finishes, furniture and decorative lighting.
When the search for the benchtop, splashback and sink materials arose, consideration was given to the family's lifestyle requirements and Staron® Solid Surfaces was selected. Staron® offers a hardwearing, durable surface that is suitable for a busy family home with easy maintenance. The material is aesthetically beautiful and offers the performance benefits of a premium solid surface. Staron® is hygienic, repairable, resists stains and has a monolithic nature. The joining properties of Staron® eliminates any dirt-trapping crevices with no open joins so the surface starts at the splashback, continues to the benchtop and flows into the sink in one continuous surface. In this home, the surface has also been extended to the butler's pantry benchtop, splashback and sink, laundry benchtop and splashback as well as the alfresco kitchen benchtop.
The neutral warmth of the benchtop colour complements the V-groove cabinetry that brings character and texture to the design. The timber floors add another element of warmth with the contemporary feature lighting over the kitchen island bringing a modern touch. The continuation of materials in the different spaces creates a feeling of unity and cohesion throughout the home. The end result is a functional family home that is warm, inviting and oozes personality.
More than Space https://morethanspace.com.au/
Staron Solid Surface Selection: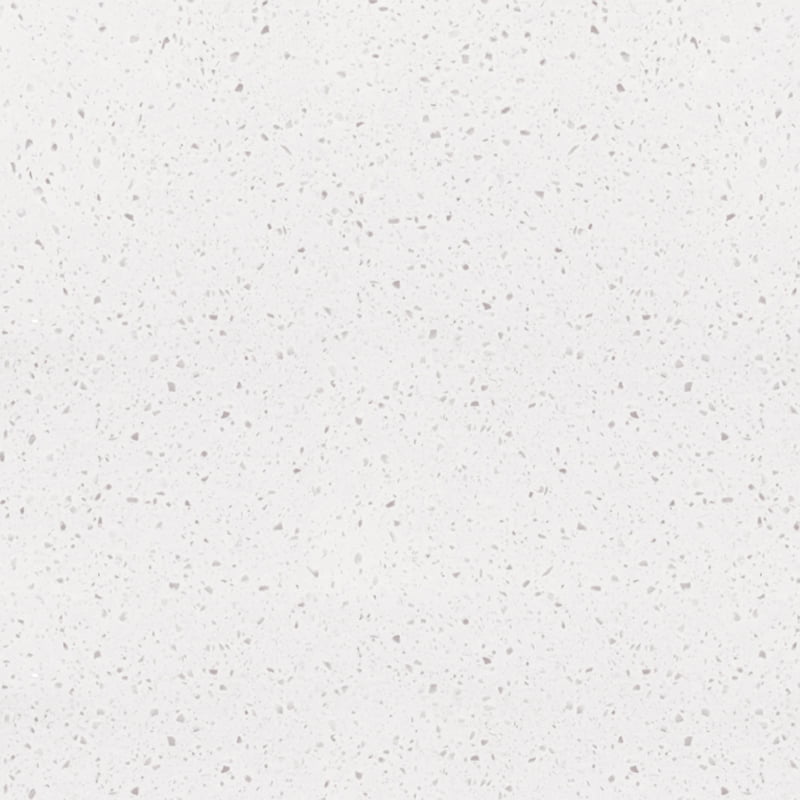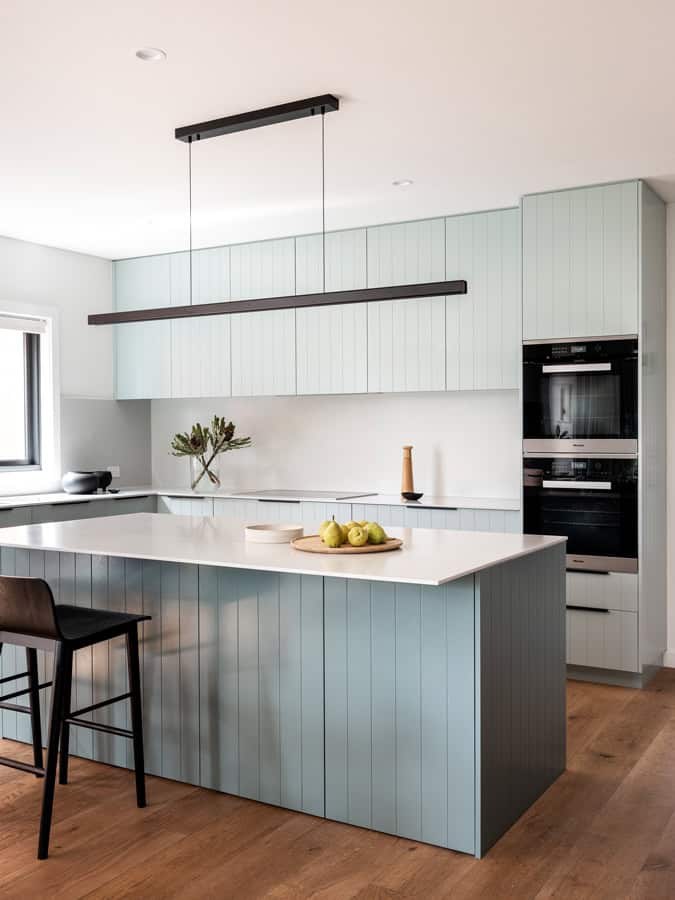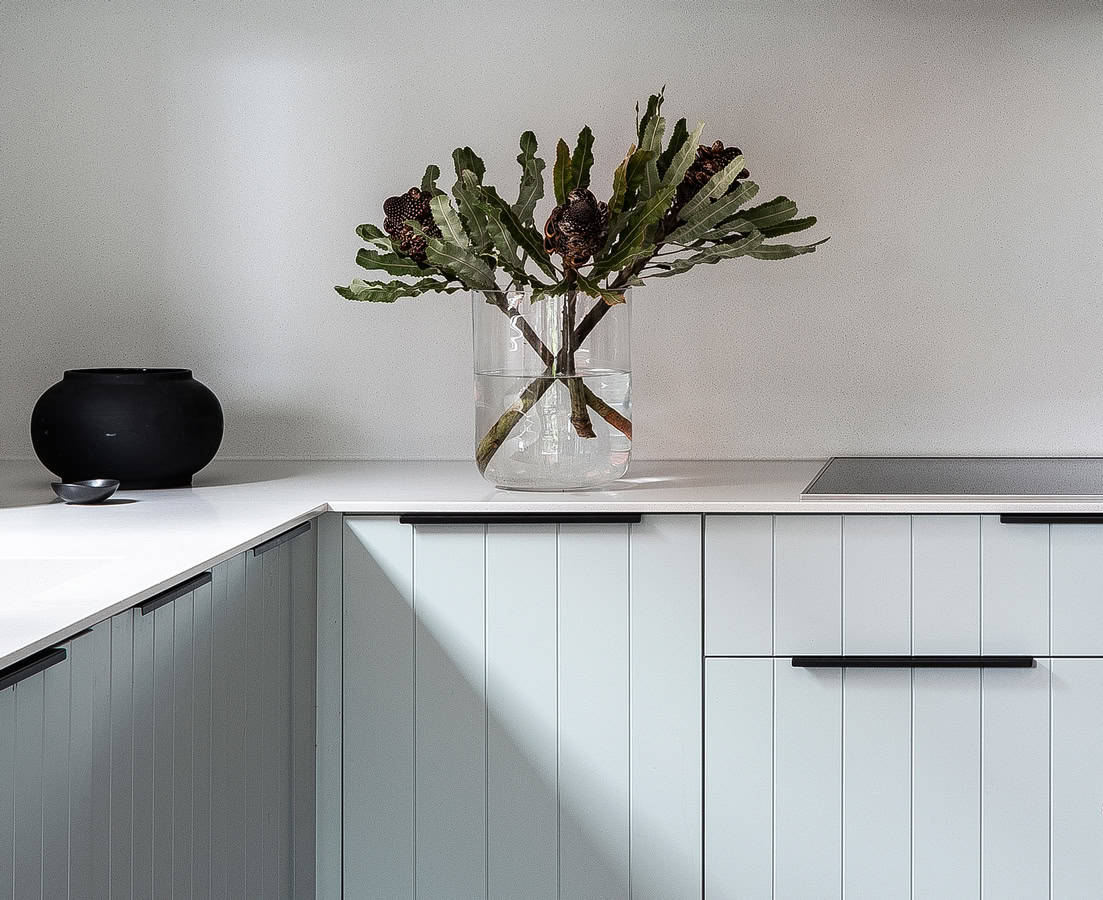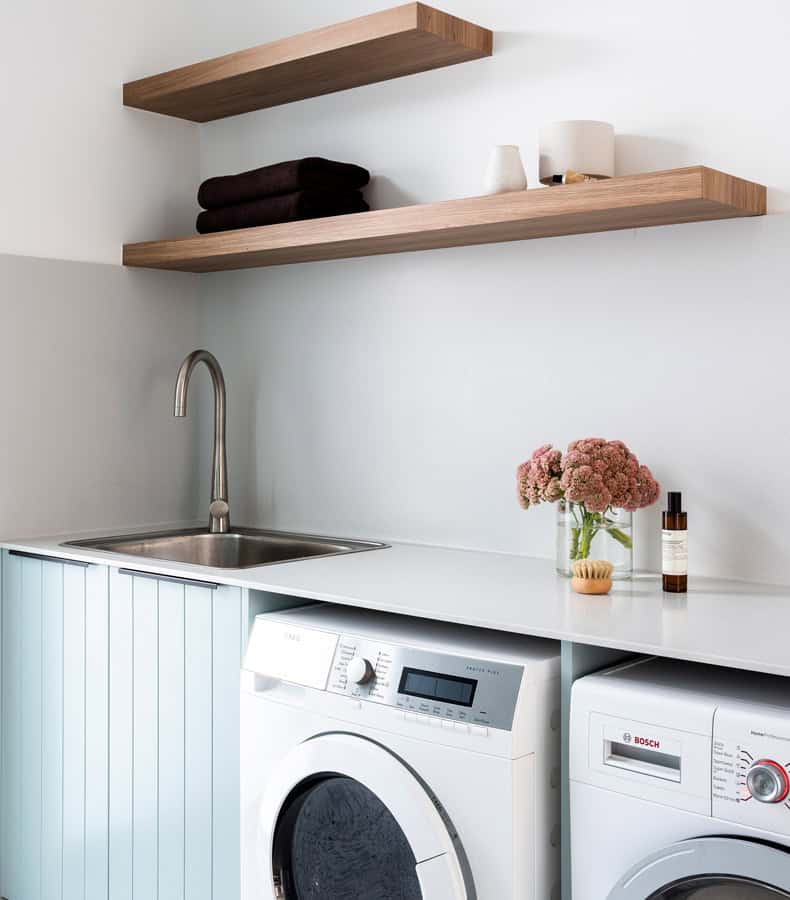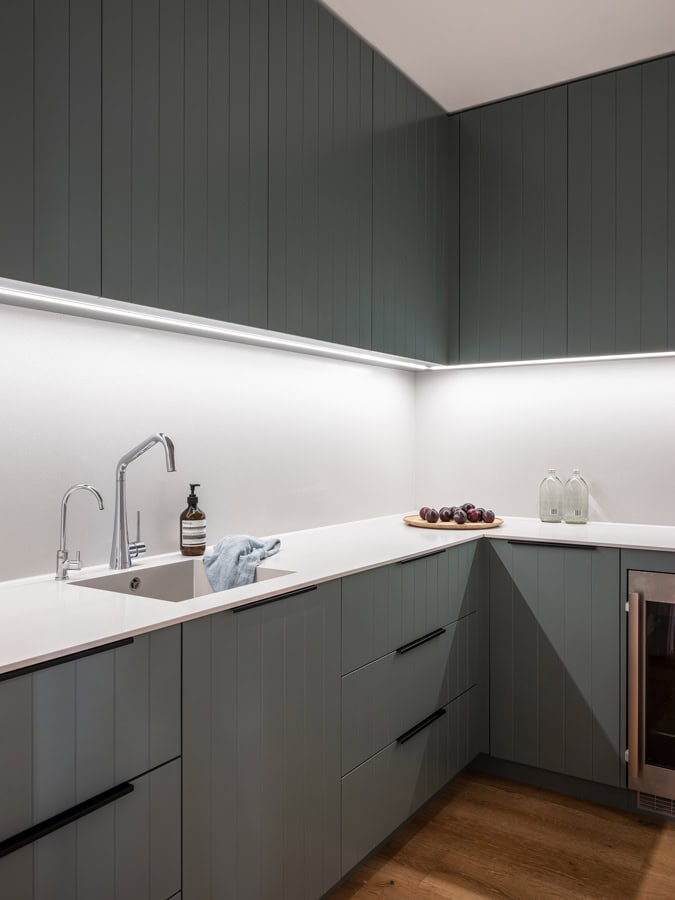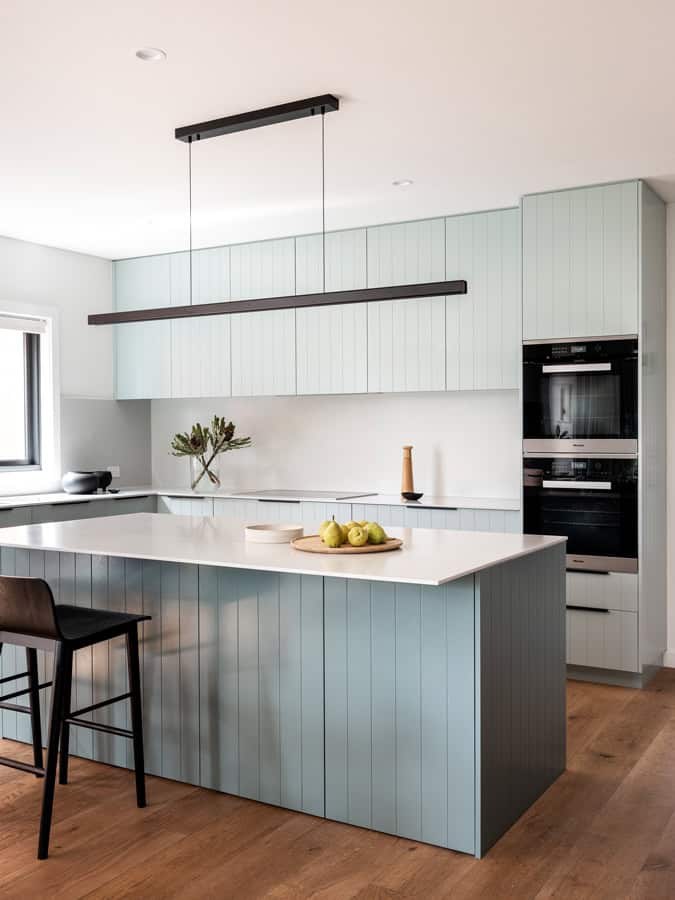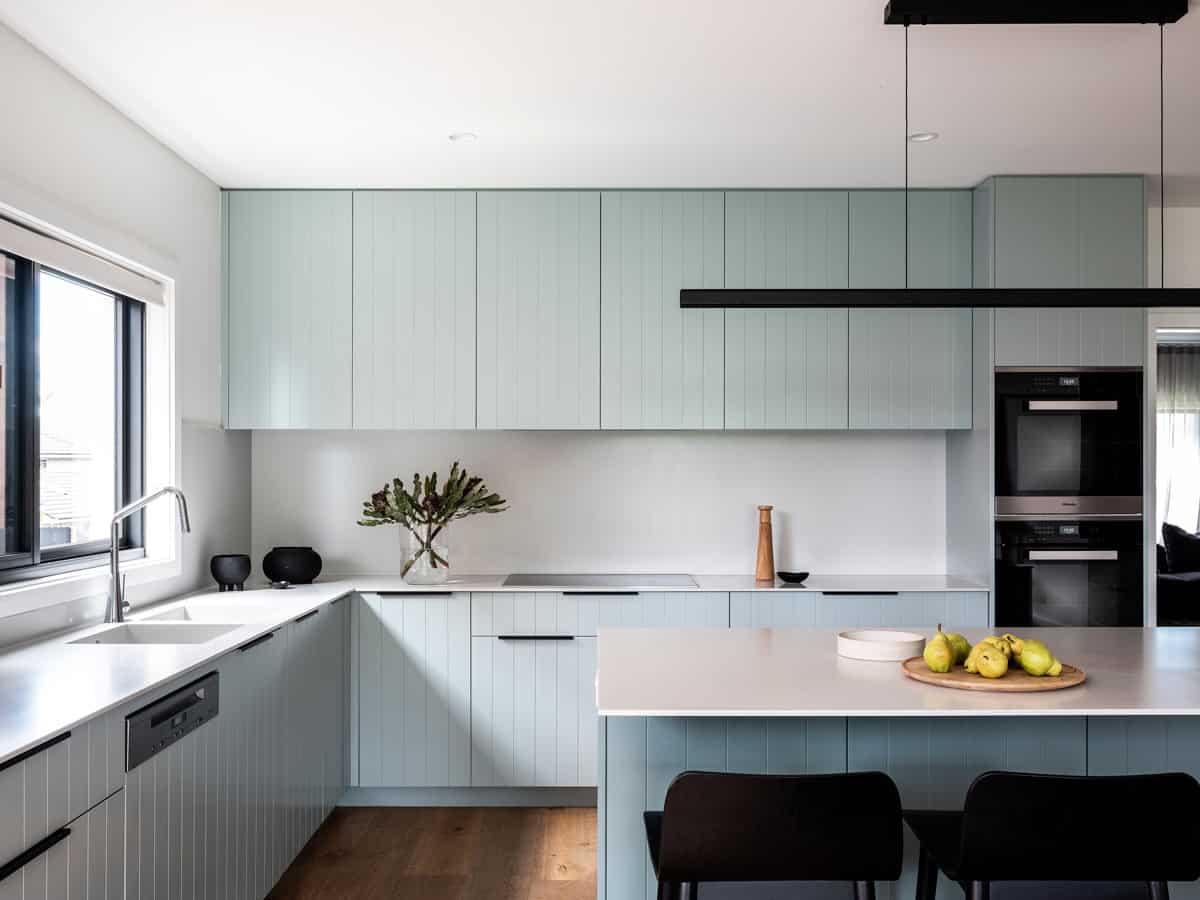 Still can't find what you're looking for?
Contact us & let's start creating