Designed by: Tania Kloester, TK Design
Fabrication and Cabinetry by: Harrisons Kitchens and Cabinets
Location: Adelaide, Australia
Staron Application: Benchtop, entertainment unit benchtop
Staron Colours: Mosaic Dalmatian, Sanded Chestnut
Selecting Staron for its smooth, seamless qualities; providing an easy-clean splash back to the sink area, and a seamless connection to the benchtop. The adjoining living room space extends past the open plan kitchen and features an entertainment unit. To connect the two spaces, Tania used Staron in Sanded Chestnut as the benchtop material. The cabinetry is a warm grey veneer, which ties in beautifully.
The overall space created is distinctive in design with interesting finishes that work well together, resulting in a warm and inviting atmosphere.
Designed by Tania Kloester of TK Design, the criteria for this project was to provide a kitchen which functioned well, was low maintenance and hygienic, while creating a unique design that is inviting. With owners who loved to cook that worked in real estate, the finishes had to be aesthetically beautiful while also being durable in performance.
Tania began by considering options for the most used surface in the kitchen – the benchtop. Selections were made from the Staron® Solid Surfaces collection for its durable, non-porous and seamless nature. Pairing Mosaic Dalmatian and Sanded Chestnut into this kitchen; Mosaic Nimbus was selected for the main benchtop for the ease of maintenance for the high wear areas of the application, while Sanded Chestnut complements the benchtop on the raised servery. The island has two key purposes – to hide the sink from the living areas, and to create interest.
Staron Solid Surface Selection: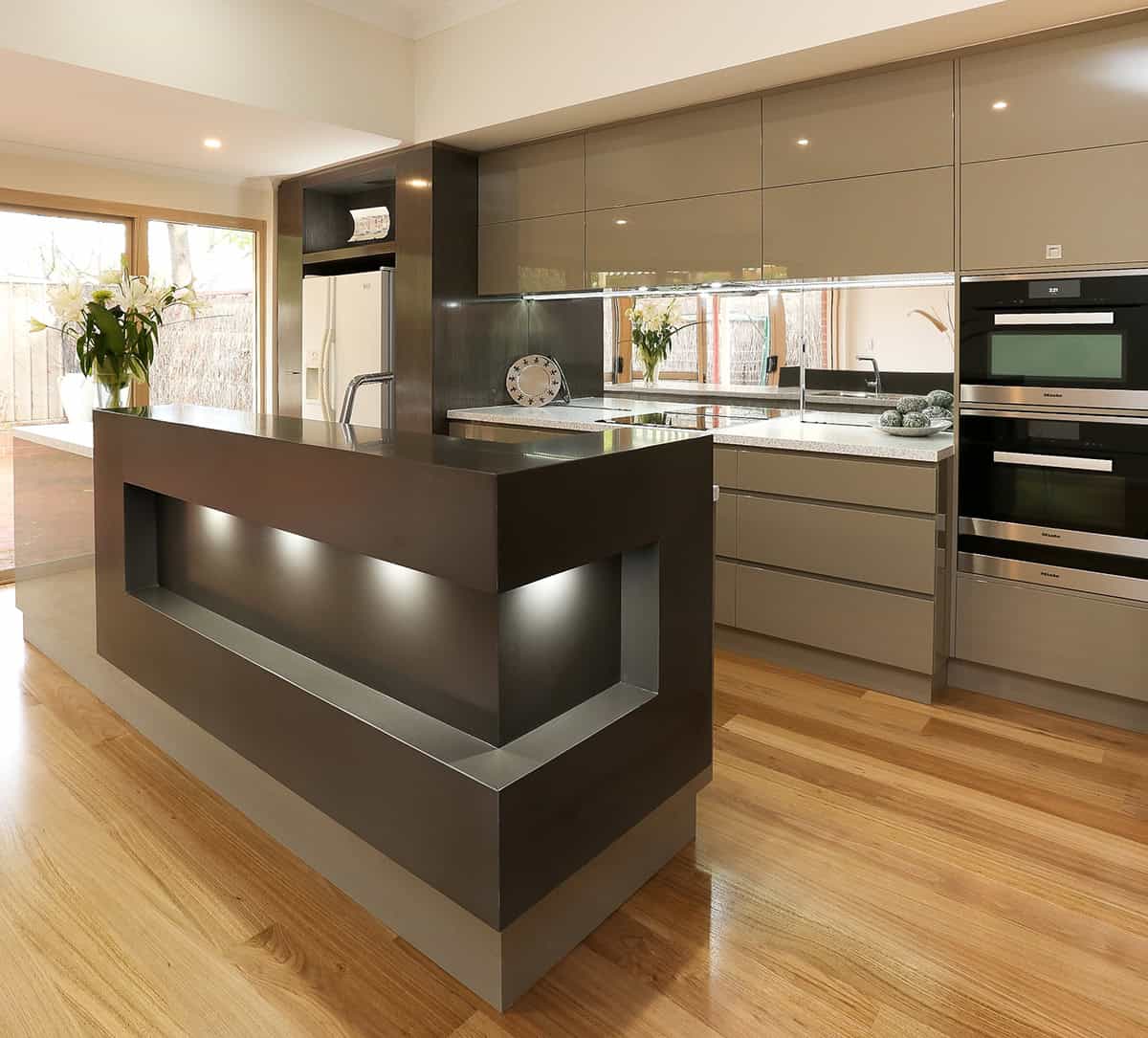 Still can't find what you're looking for?
Contact us & let's start creating