This bathroom space creates a tranquil and serene atmosphere emulating the luxury feel of a beauty spa.
The materials selected for a bathroom must meet aesthetic and functional needs. This bathroom space features a striking freestanding bathtub and a large shower that is located directly behind it. Acrylic Couture was selected as the shower screen as it offered a dramatic and beautiful art-like design feature behind the bath, while also meeting the requirements to be used in a wet area. The end result is a luxurious bathroom that is contemporary in design, yet feels warm and inviting.
In the other bathroom, a mix of materials including a stone wall and tiled floor complements the crystal clear acrylic glass in Acrylic Couture. Also featured as a shower wall, the material provides a statement piece to the entire bathroom with the reflective copper metallic particulates adding a lustrous effect for added elegance.
Acrylic Couture Selection: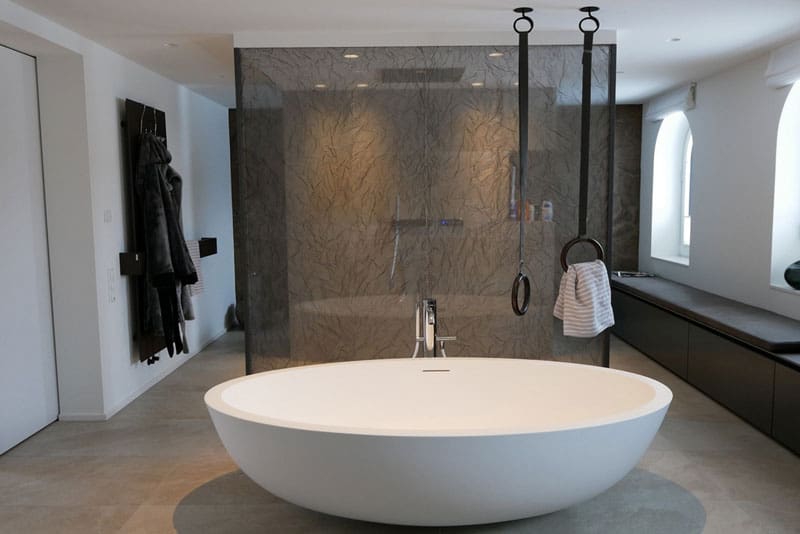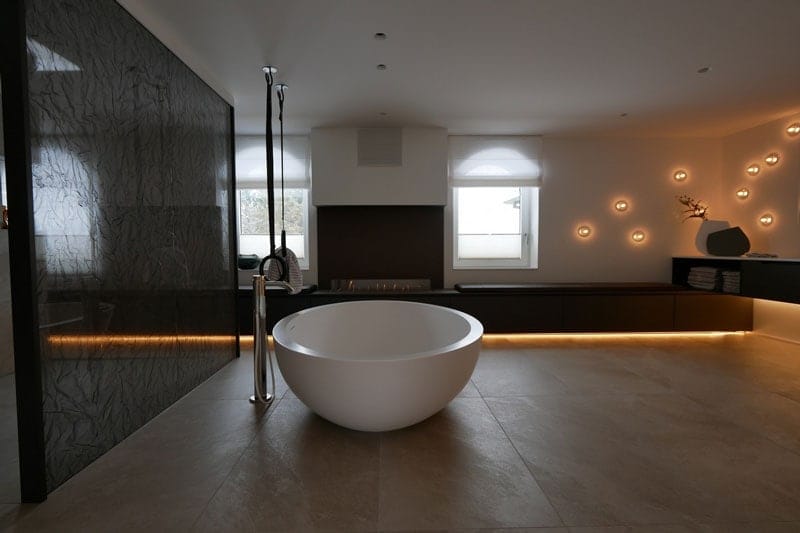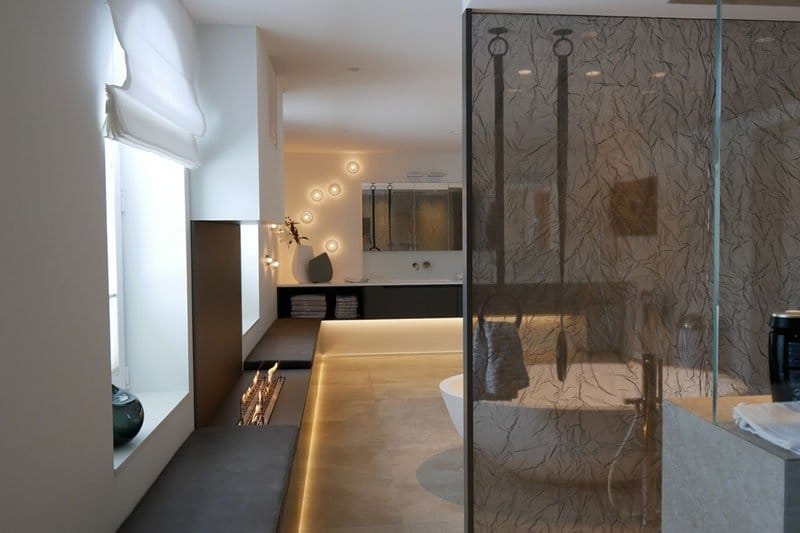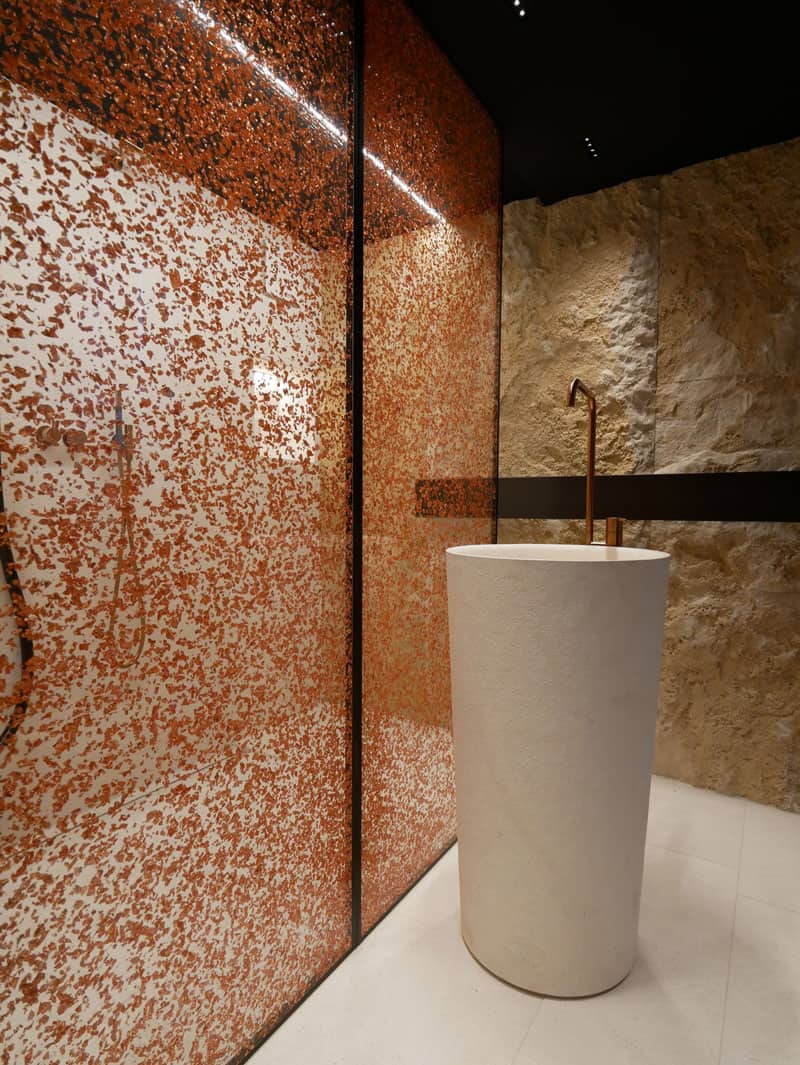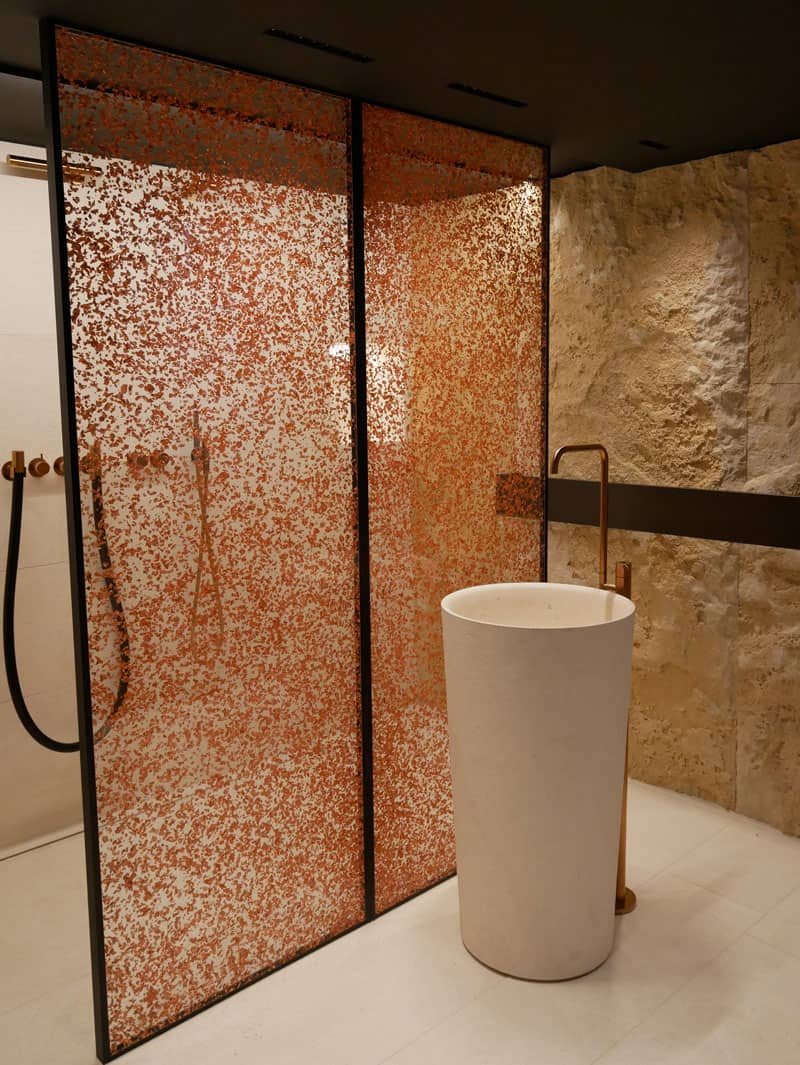 Still can't find what you're looking for?
Contact us & let's start creating