Curved to perfection with Kaynemaile Architectural Mesh
James Street, Fortitude Valley has seen a lot of change over the past few years, with many new buildings popping up there is a trendy vibe around James Street. With so much new construction around the Valley, the revamp for older premises gains momentum.
With the Calile Hotel bringing a sophisticated edge to the corner or James and Doggett Street, it was time for 50 James Street to embrace a new beginning. Situated in a prime position just across the road from the Calile Hotel, it's home to boutique shopping and shared office spaces.
With its original façade adopting a more segmented style of design, the building appeared to step back and forth and looked as if it was a collection of smaller tightly connected buildings. Looking to achieve a new sleek design that flowed from Doggett into James Street to create a larger more opulent building, the sharper lines were softened with curves.
Removing a section of the independent ground level awnings and replacing with one single curved awning connected many shops under one roof line. With the solution for the ground level in place the 1st level required a form of screening to camouflage the segmented windows and follow the new curve. With a review of many typical screening options, the clients come across the innovative properties offered by Kaynemaile Architectural Mesh.
Kaynemaile Mesh ticked all the boxes, offering a seamless piece of mesh that wrapped around from Doggett into James Street in one single piece. Light weight it was easily retrofitted to the building with the mesh only requiring perimeter fixing points, the solar benefits offered some well needed shade to the top level. The façade renovation fits superbly into the updated streetscape with the inside out view from the upper level unhindered by the mesh.
A bonus for the Up late on James Street events, has been the ability to project back on to the screen to offer the attendees an everchanging light show.
Kaynemaile Architectural Mesh Colour Selection: Steel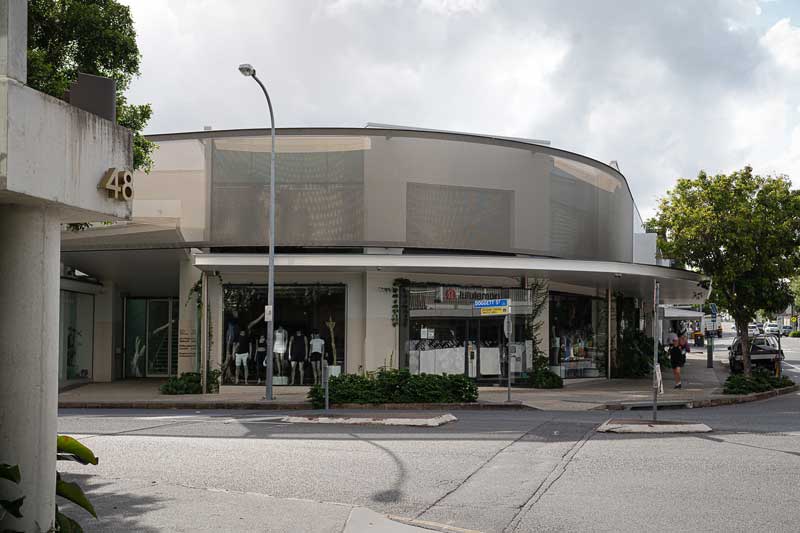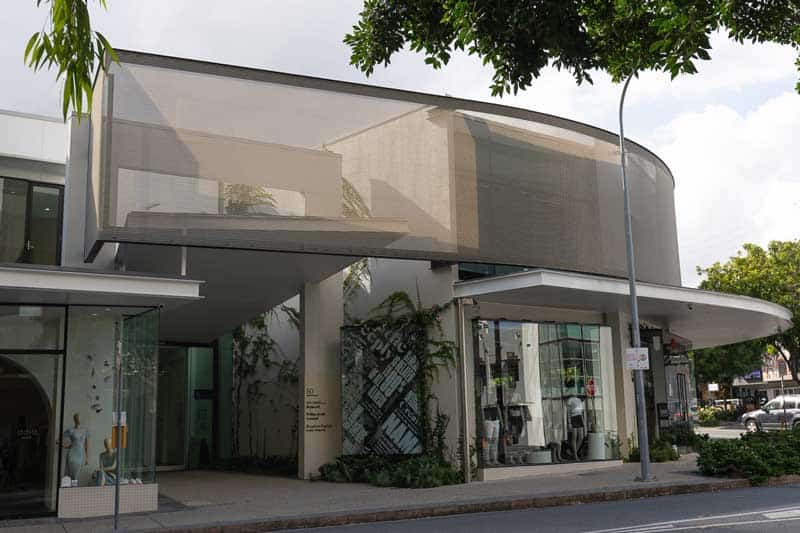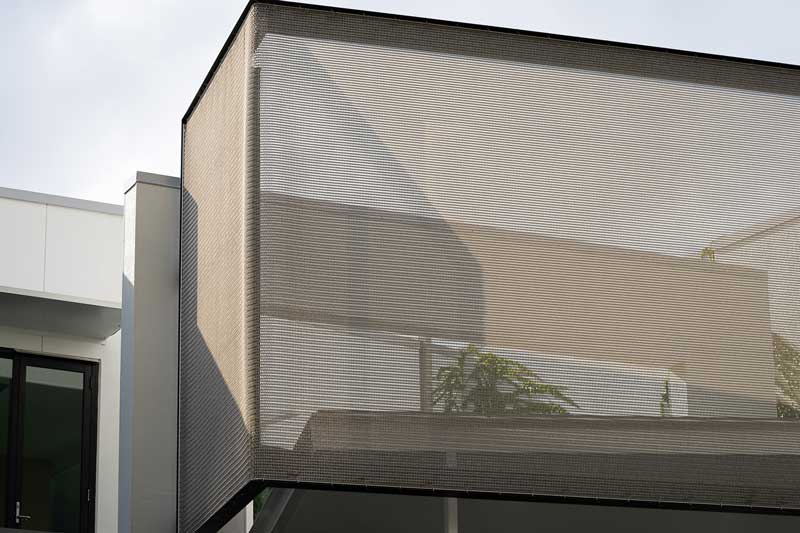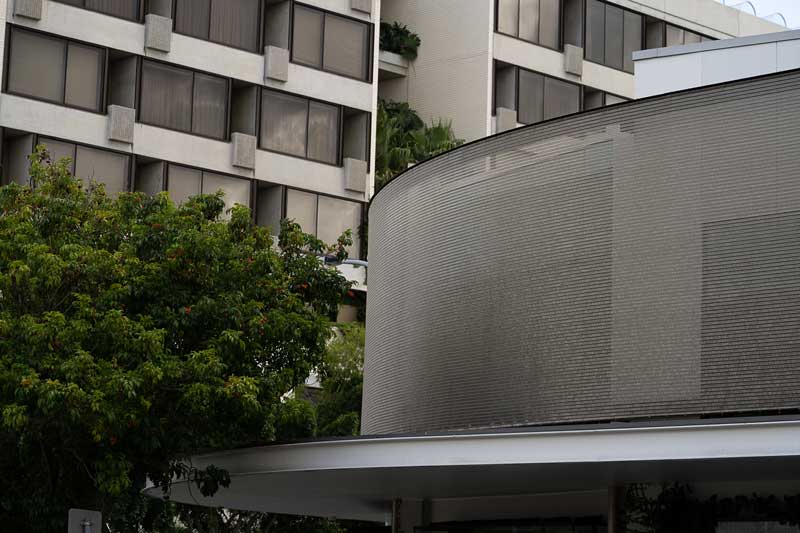 Still can't find what you're looking for?
Contact us & let's start creating