🏆 Staron Design Awards 2020-2021 – Residential Category
Inspired by the dramatic beauty of our coastline, our Oceanview Project showcases innovation in design and functionality to deliver a stunning space for this family to gather.
The centrepiece of this space is the kitchen island, providing form and texture and grandeur in its visual impact. To explore the boundaries in innovation in design and manufacturing we specified Staron – solid surfaces. With the ability to appear as one complete solid piece, thermoformed into the flowing curves and sculpted into our design innovation, enabling the creation of this incredible piece of furniture that is stain resistant, durable and hygienic.
Details include the soft curves and opposing angles of the island, a seamless view with cladded drawer fronts and an incredible centre storage on hydraulic lift. Staron has been used in the kitchen benchtop surfaces also, where it is again wrapped and formed around curves and even extends down into the sink to provide a truly seamless design experience.
Staron Solid Surface Selection: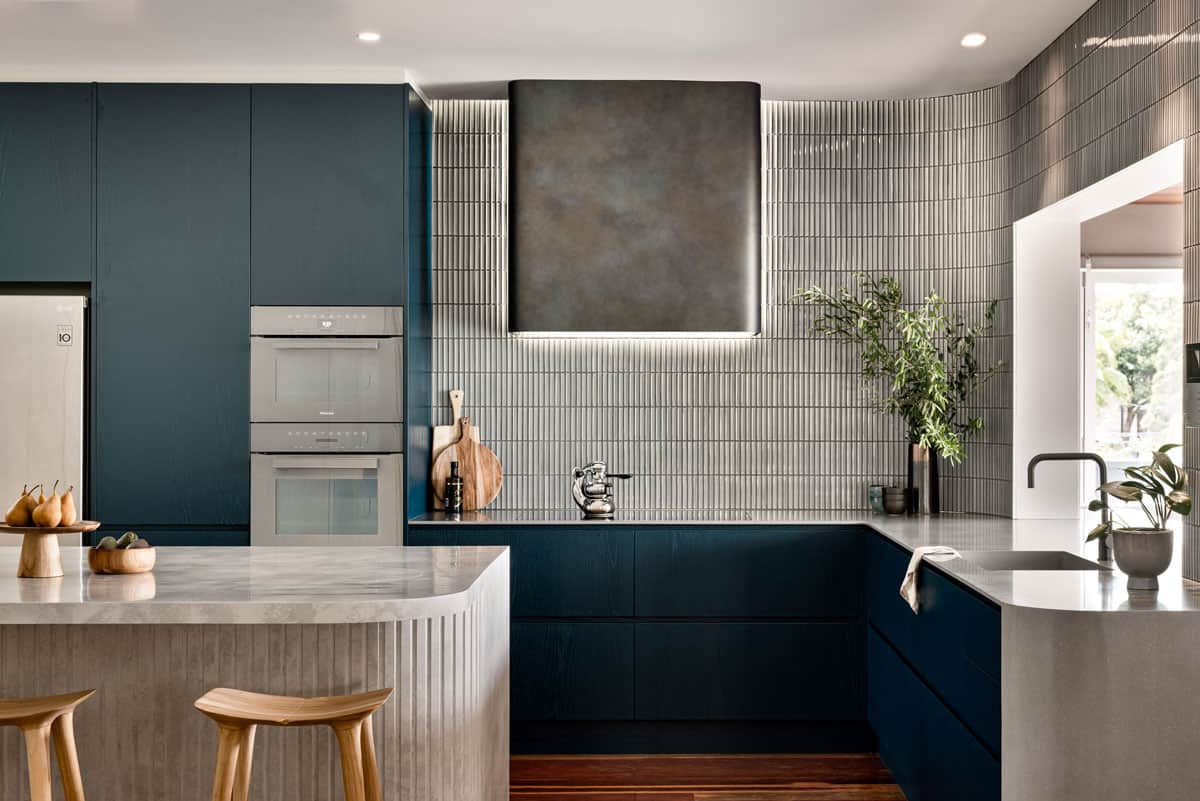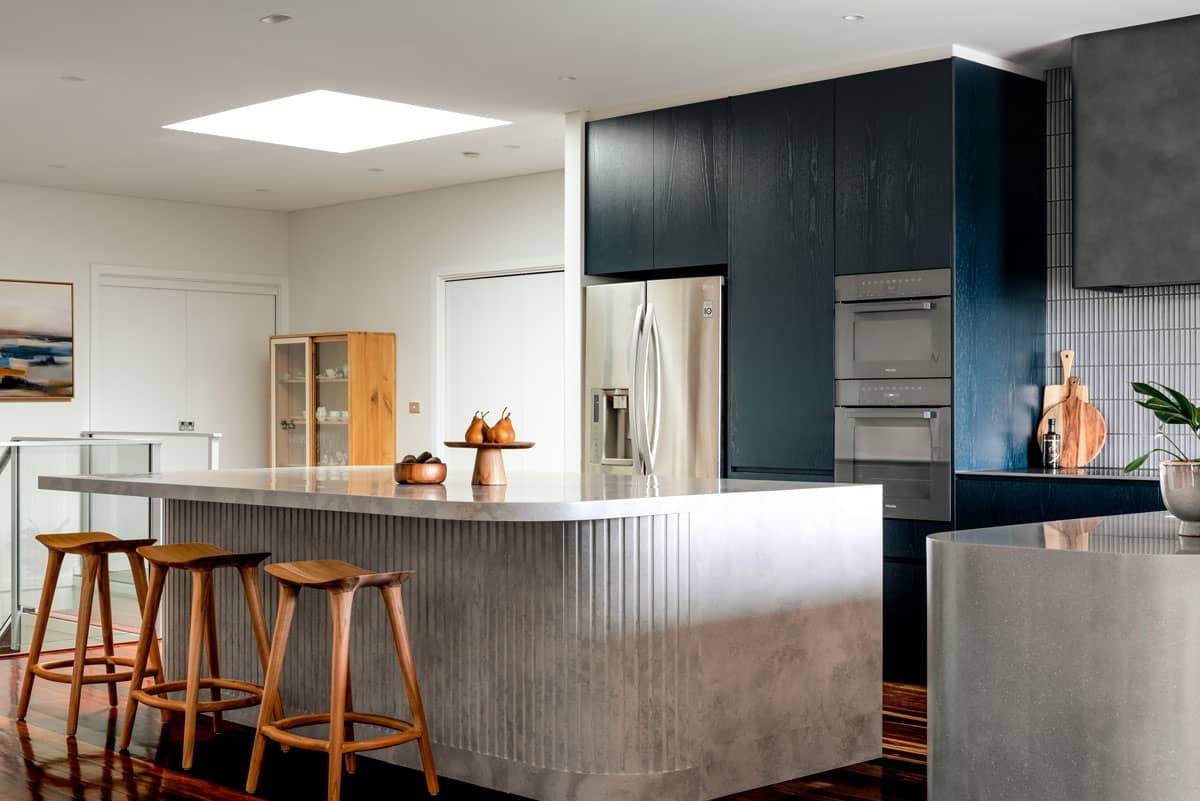 Contact us & let's start creating
Need more information or have a project you would like to discuss?