Discover Organoid
Natural Surfaces

With Your Own Senses
Due to the gentle production process, the properties of the natural materials are largely preserved. The surface is untreated and thus all properties in terms of look, fragrance and feel are retained. Organoid surfaces combine the beauty and effect of natural materials with functional interior design in a sustainable way. This creates an environment in which we humans feel comfortable. 
Discover Organoid's exclusive collection, showcasing a plethora of innovative materials for sustainable interior concepts. Immerse yourself in the aromatic tapestry of real natural materials, such as rose petals, coffee beans, alpine hay, lavender blossoms and more, meticulously crafted into exquisite surfaces.
Elevate your customer presentations or showrooms with our premium collection book, featuring 33 real samples (each sample size: 410 x 310mm), which is availabe to purchase for $200 (exclusive of GST). Contact your representative for purchase enquiries.
Note: surfaces, quantities and formats may vary slightly depending on book batch.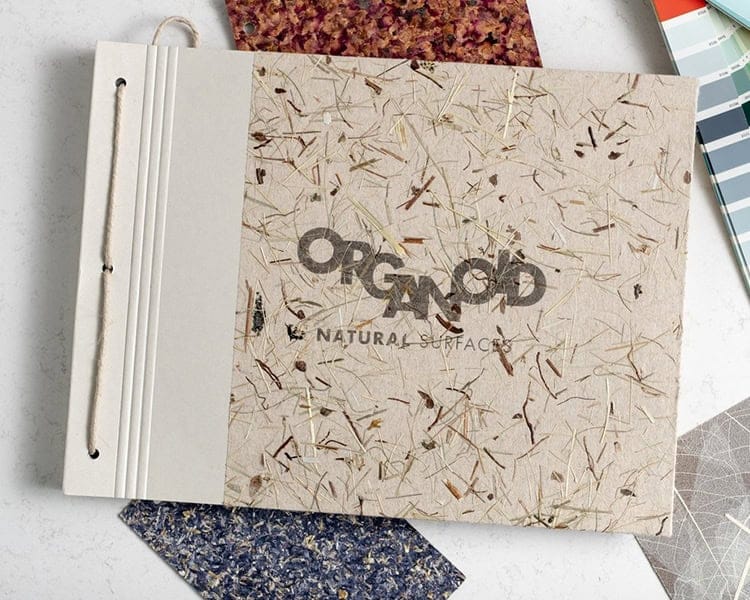 Explore the 'Organoid Lookbook,' a bountiful source of creative inspiration. This delightful coffee table book showcases the beauty of Organoid Natural Surfaces in interior design projects. Unleash your creativity and craft something extraordinary with the appealing influences offered from nature.
The Organoid Lookbook is an A4, high-quality bound book, and is available to download for free or available to purchase for $25 (exclusive of GST). Please contact your representative for purchase enquirers.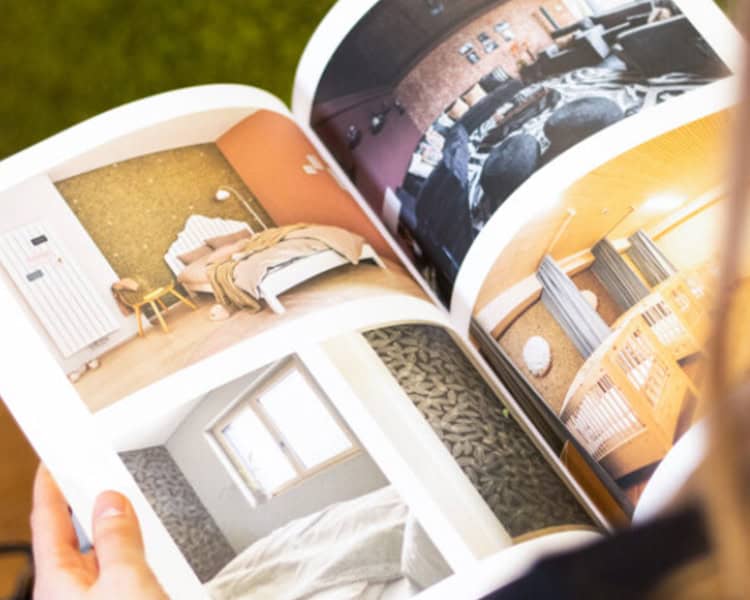 Organoid Collection Card – Masterpieces of Nature
The collection card is perfect for trade events, the showroom and for handing out to interested clients and designers. Explore the highlights of the Organoid collection and let nature inspire your designs and create extraordinary projects!
Highlights of the Organoid collection
3-sided folding card
8 real patterns in various sizes
Contact your representative and let's start creating your next project!
Explore Organoid product information and let the projects inspire you.
A4 eyelet binding
40 pages
Contact your representative and let's start creating your next project!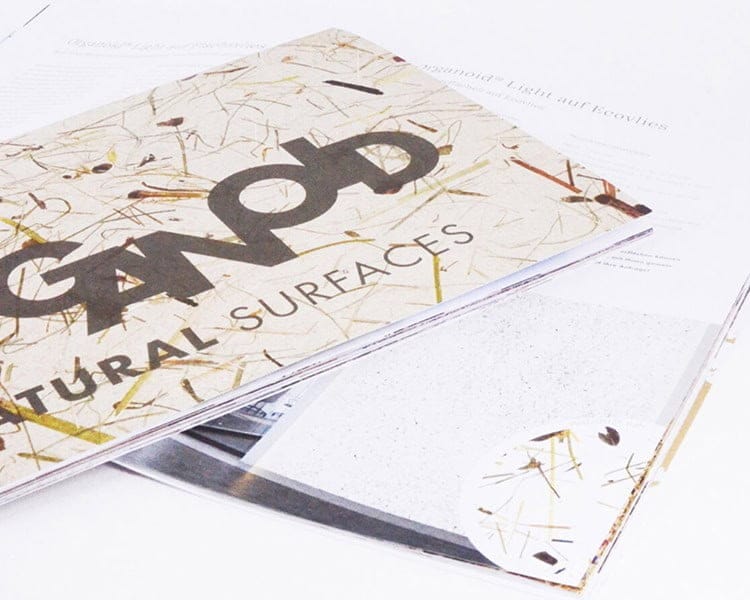 Contact us & let's start creating
Need more information or have a project you would like to discuss? Our team is looking forward to your enquiry.