Seamless & Thermoformable
Staron offers a lot of benefits across many applications, the ability to curve Staron gives even more design options. Through a heating process Staron can be moulded and manipulated into many shapes, once cooled it retains the new form.
With the unique seamless joining solid surface offers and thermoform capabilities, the design possibilities are endless!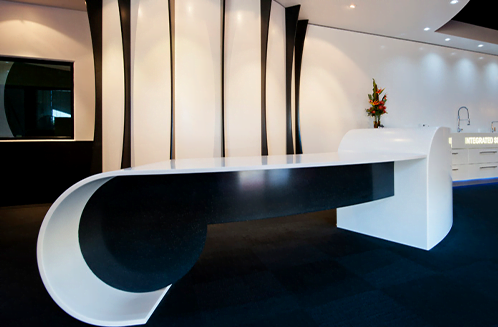 Contact us &
let's start creating
Need more information or have a project you would like to discuss?