The non-porous nature of Staron means that no stain is ever permanent, providing a durable surface that is hygienic and easy to clean.

Wine, tea, coffee and the usual concerning suspects for some benchtops do not absorb into Staron. In addition Staron is not affected by water damage like some materials can be.

Some products don't cope with too much cleaning and can start to look tired and worn in time, Staron is getting renewed with every wipe. The surface does not have any finishing polishes or sealers applied, it is the same solid material throughout its thickness. After years of use it can simply be re-sanded and restored back to its original condition.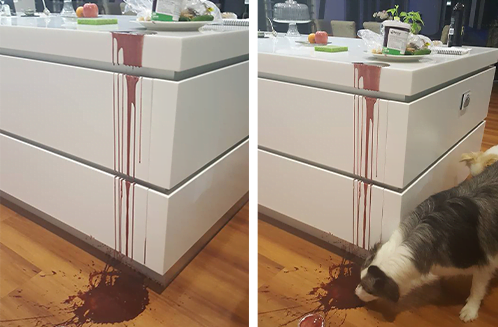 Contact us &
let's start creating
Need more information or have a project you would like to discuss?