One of the great features of Staron Solid Surface is its' thermoforming capabilities, extending design potential. Staron Super Flex takes design to a whole new level, with limitless possibilities of shapes and designs Super Flex achieves a 0mm radius for ultimate creativity.


Silica Free & Polyester Free

Greenguard & Greenguard Gold Certified
Recommended minimum radius allowances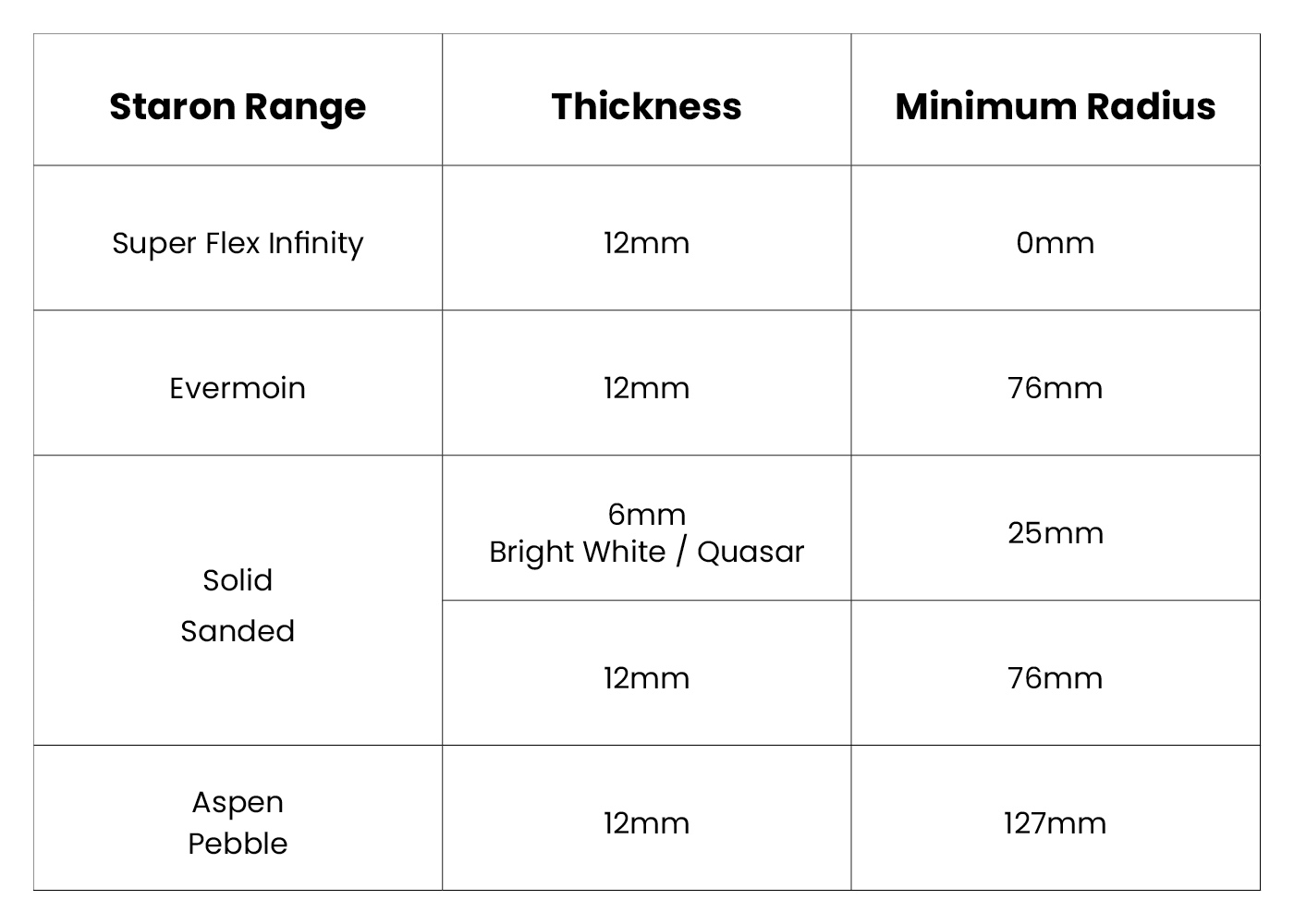 For additional ranges not listed or require ranges in 6mm, contact us for more details.
Super Flex Infinity (IF188)