How do Acrylic Couture panels differ from other decorative Acrylic Panels?

Acrylic Couture not only looks stunning, but it also offers superior design potential to other "similar" panels due to its unique composition.
Superior high-quality UV stable acrylic resin encasing extravagant inlays
Panels that are not laminated together, but are free-flowing around the inlays, to showcase a unique design composition encased within.
Striking visual throughout the high-quality Acrylic, which is crystal-clear, vastly superior to other "similar" panels.
A uniquely modified acrylic resin, to manufacture Acrylic Couture that is imbued with special nanoparticles.
A product for the creation of unique light features, made possible with nanoparticle technology, achieves efficient scattering and reflection of light.
Designs that are not static; Acrylic Couture is enhanced by both artificial and natural light sources delivering an ever-changing artwork.
Lighting effects with the addition of side and or face lighting and does not require backlighting for most designs, saving on installation costs.
A decorative panel that can be used for both interior and exterior applications.
Ethically sourced fabrics, feathers, and decorative particulates are embedded within the panels.
A hand-crafted product, each panel is an individual creation.
Acrylic Couture has a 30year interior warranty and a 10year exterior warranty.

Acrylic Couture panels can be used as they are; the sheet can be incorporated within many various applications. Placing panels as feature walls, or framing panels for partitioning, most designs are stocked at 2400mm x 1000mm to gain maximum wall-to-ceiling design potential.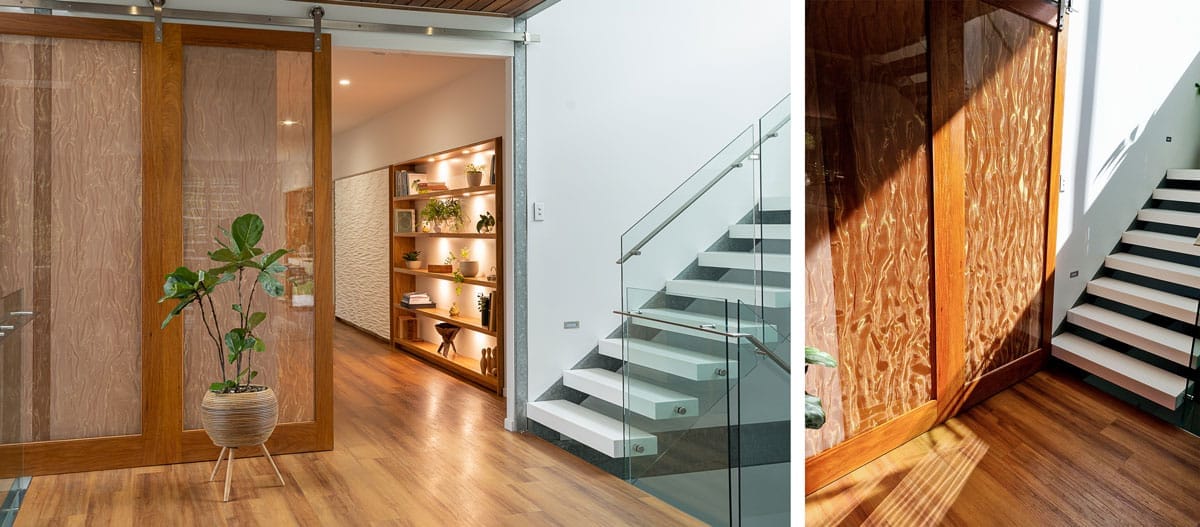 Custom Acrylic Couture doors in Cangiante Copper, the ceiling lights from both sides assist with ever-changing effects in the evening while sunlight dances across the door in the daytime.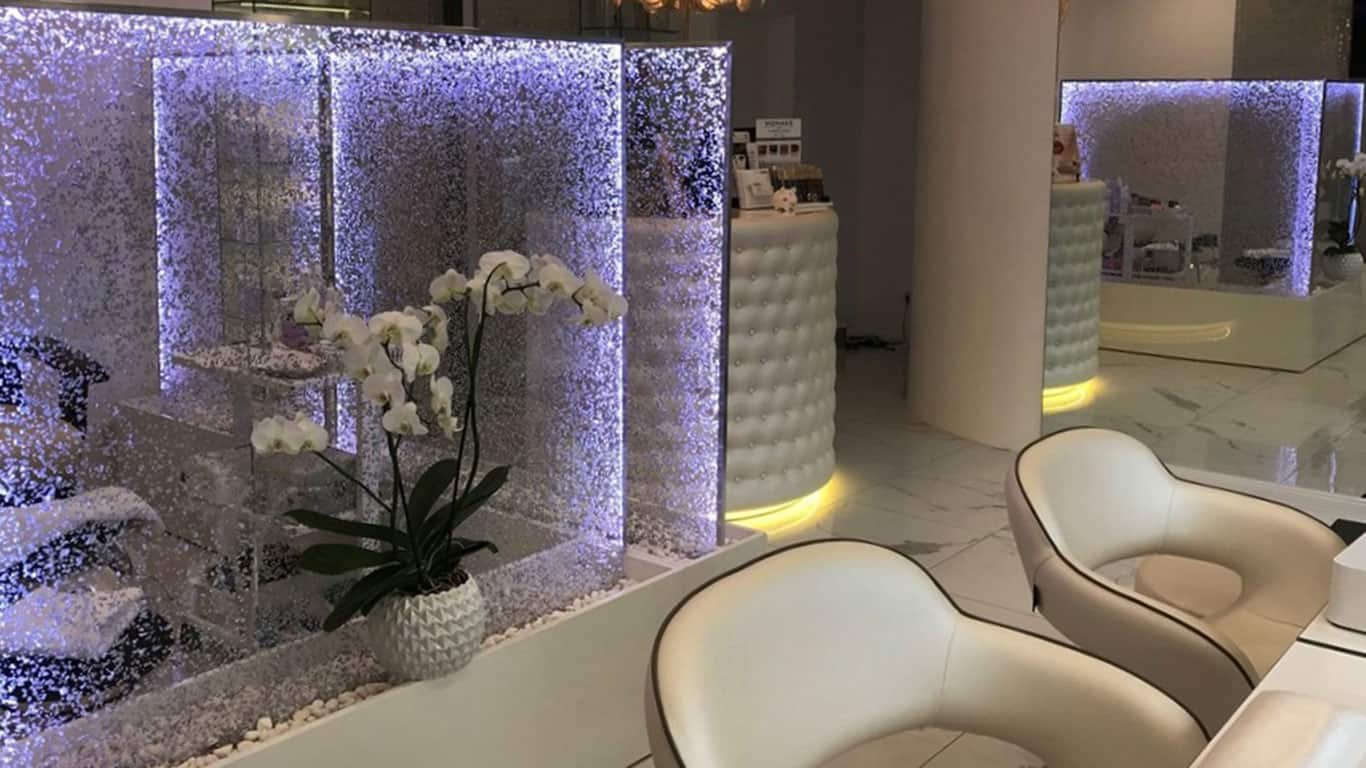 Free-standing privacy panels in Fiocchi silver with side lighting adds a beautiful visual for the nail salon.
Acrylic Couture is a stand-out feature for both commercial and residential projects, perfect for bar fronts.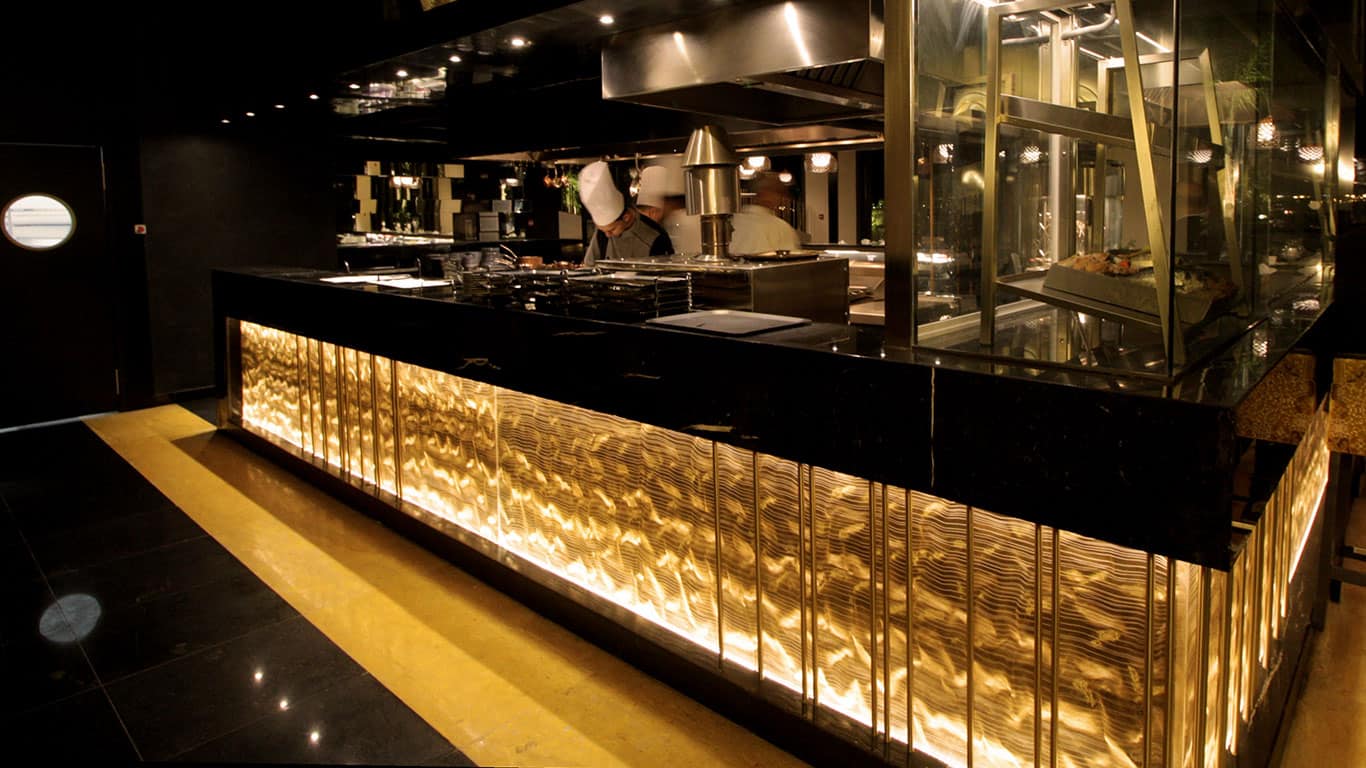 Also great for Kitchen Islands.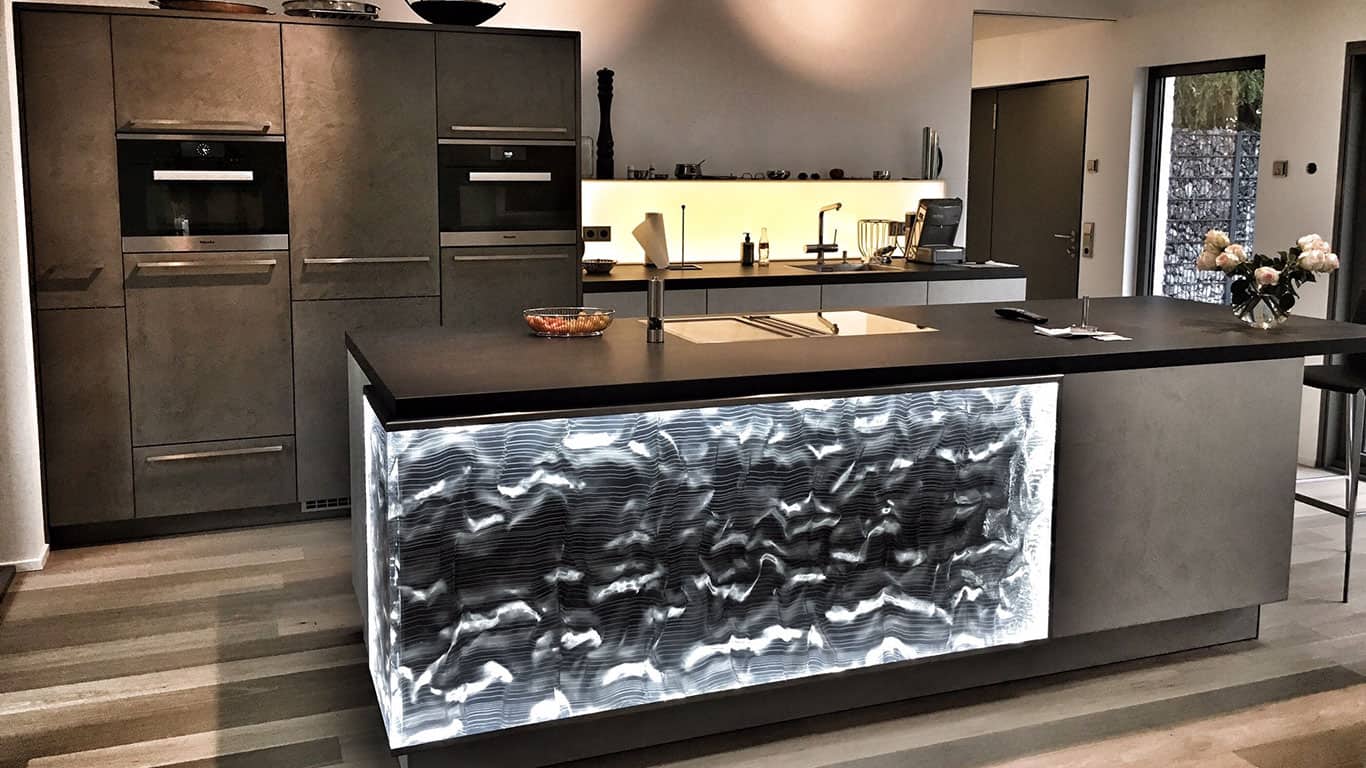 Or consider cutting panels to accommodate other joinery opportunities like doors, drawers or shelving for high-end cabinetry.

Acrylic Couture can add another element for custom furniture design

Acrylic Couture also offers endless design potential for ceiling and lighting features, achieving luxurious lighting effects for a bespoke application.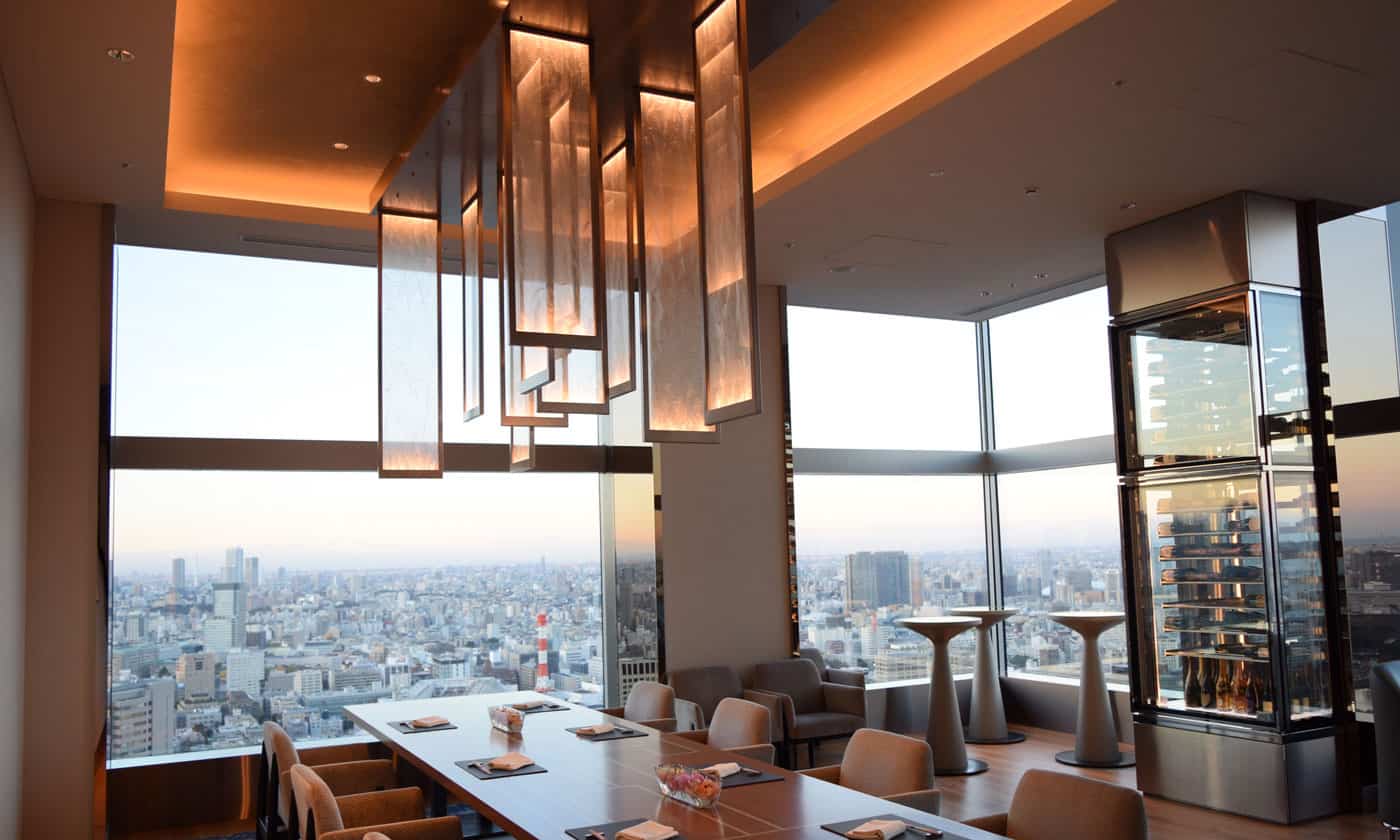 Enhance your space with Acrylic Couture.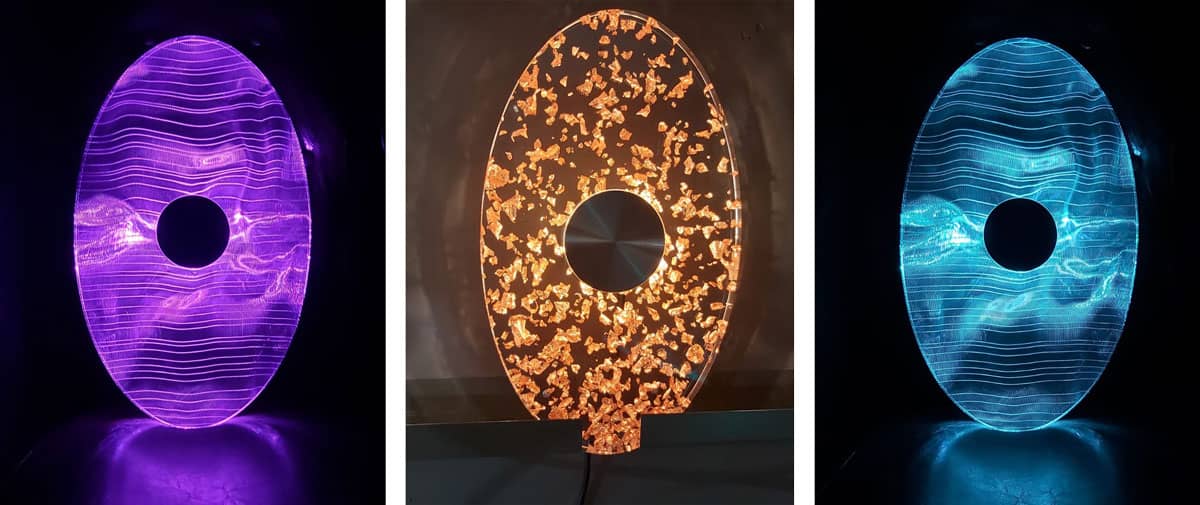 Made in Italy, Acrylic Couture delivers a touch of glamour and will elevate any space.