The How-To for selecting and specifying Mario Romano Walls for your next project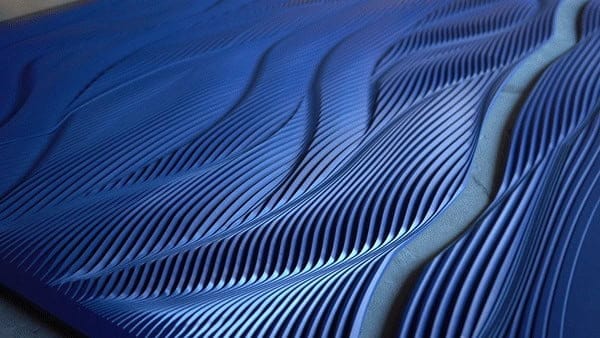 Creating texture into Staron Solid Surface is not a new process; routing patterns and texture into Staron has been achieved across projects for years. However, adding texture and design to surfaces can involve substantial R & D from concept through to completion. Unknowns within design, production, installation and CNC programming requirements may blow out the budget and timing ultimately inhibiting project outcome.
What is Mario Romano Walls?
Simplicity is what Mario Romano Walls offers; the R & D has been perfected by Mario Romano and his team offering a user-friendly selection and production process from start to finish. All organic multidimensional designs will be a bespoke fit for the project. Two-dimensional designs are also available with the ability to adjust the pattern size relevant to your application.
Here is how it works for Standard designs
Make your selection from over 50 designs
Bright White is often selected

However, if looking for other colour options, selections can be made from any of the Staron Solid Surface collection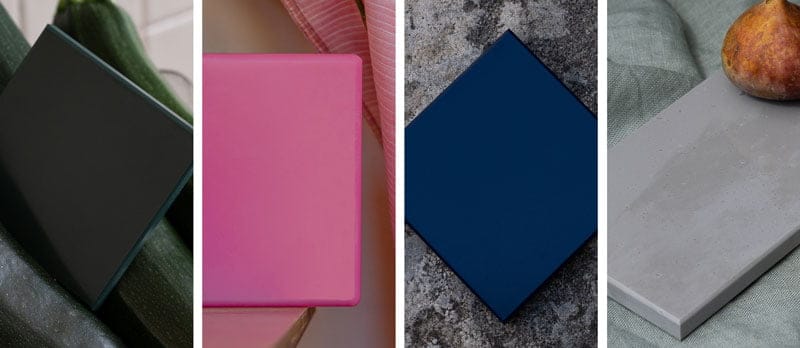 All standard designs are the one price;  Staron colour range defines the price categories.
Let us know if you are considering face fixed or back lighting for the design.
Let us know if there is any wiggle room for your dimensions; if so, we can assess the most efficient usage for material requirements.
Should the project move to the next phase, a builder/cabinet maker can quote for installation cost. Recommendations for additional companies to install are available if required.
Once ready for production, we require plans with all final sizes, with any additional design requirements specific to the project for cuts-outs or other considerations.

We will then organise the production of shop drawings that lay out how the selected design will look. Additional requirements if any are requested can be discussed, this is a good time to make any adjustments to the design layout and refine if necessary.
Shop Drawing for sign off:
A shop drawing is supplied to show the exact layout of the selected design across the application.

Once approved the design will be created into a production file for the CNC process to begin, panels will then be routed locally for the project. Each panel is created similar to a large puzzle piece, slipping together perfectly with joins placed inconspicuously within the design.
Design File for the production process.
Design linework: will display the design flow across all inconspicuous joins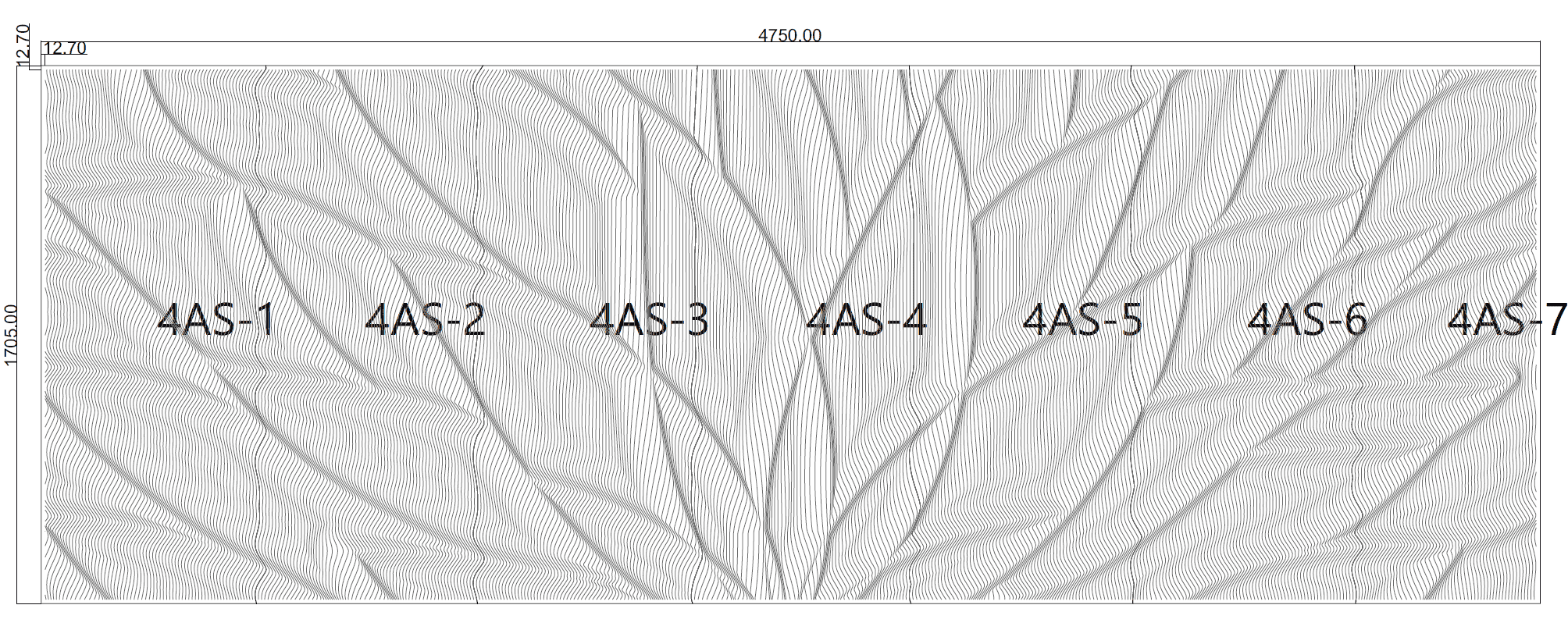 Design Map: Displays all puzzle pieces with allocated numbers

Production Sheet Layout: depicts the processing layout within the Staron sheet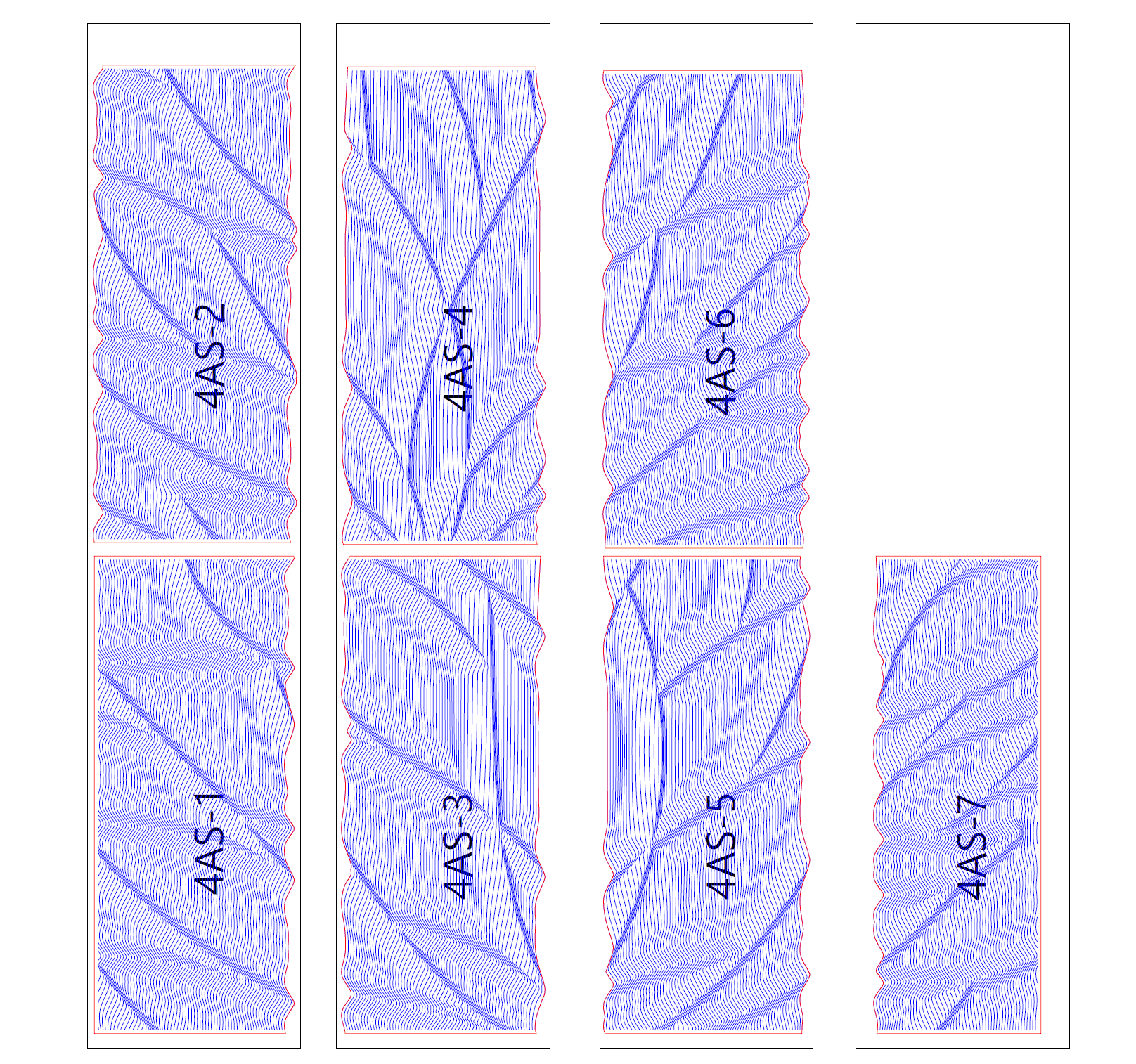 Allow approximately 2 weeks for shop drawings and production files for standard applications.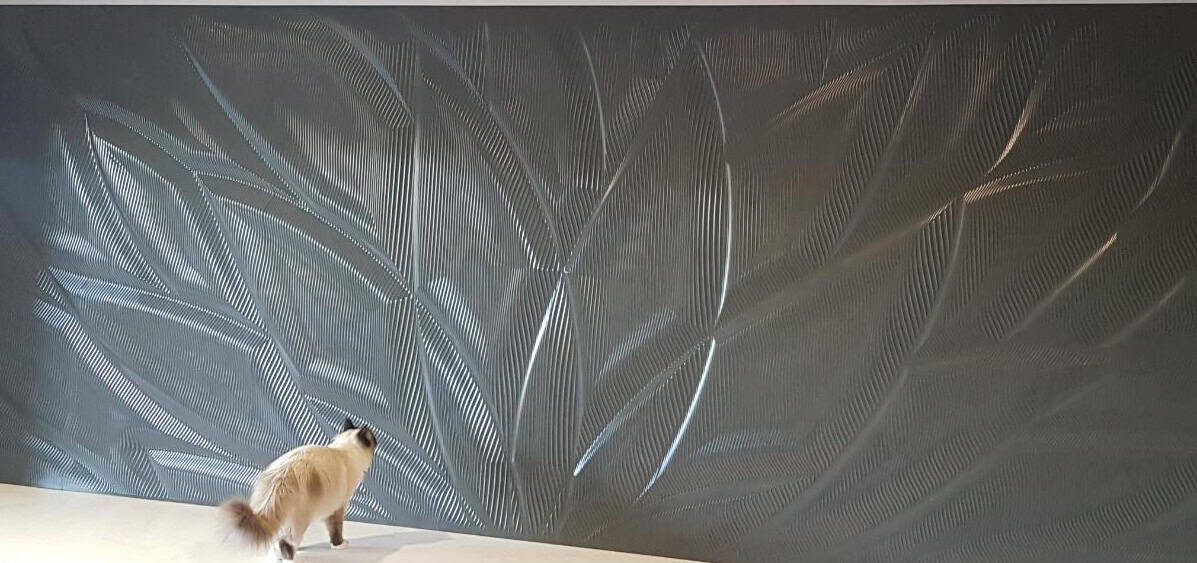 Custom designs are available,  either by creating a new design within existing design file parameters or full custom designs can be achieved.
Additional costs apply to custom designs
Curves can be adapted to the design.
Backlighting can be incorporated into the design
Designs fade out at the overall perimeter providing a flat border of approximately 12mm. The border can be adjusted when required or removed to allow the design to flow all the way to the edge.
Patterns are available with either a V-router for deeper router or Ball Cutter for softer shallow router, some designs offer both options.
Exterior opportunity is available.
When necessary, renders can be supplied. In some instances, a cost may apply.
Joins flow into the design: